Baseball Picks Daily Fantasy
Expert Advice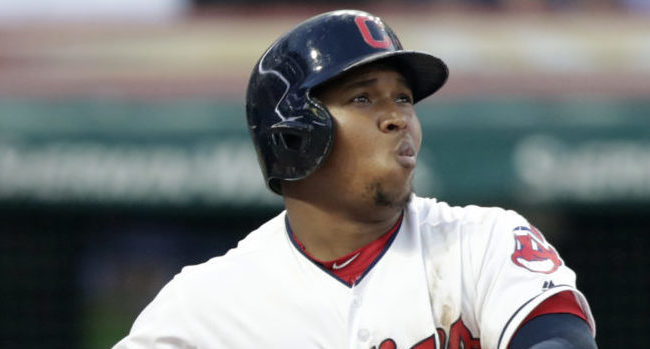 DraftKings and FanDuel MLB Picks for Friday 8/14/20
Now's your chance to get DFSR PRO, which will give you access to our MLB and NBA optimizers and our new player lab! Get started for free by clicking the button below.
This shortened season has been nuts and it's crazy to say that we're nearly a third of the way through the year. That's hard to fathom and it really shows just how important every game is right now. That has me wanting to pick high-floor pitchers and high-upside offenses because these teams need big performances from their aces. With that in mind, let's kick things off with two of them!
Pitchers

Sonny Gray FD - P 10800 DK - SP 9600
Opponent - PIT (Chad Kuhl) Park - CIN
FD - 34.27 DK - 18.13
Sonny for Cy Young? That would have sounded crazy if you said that a third of the way into last season but Gray looks like the stud we remember from his Oakland days. Through four starts this season, Sonny is pitching to a 2.25 ERA and 0.92 WHIP while striking out 35 batters across just 24 innings of action. Those are easily the best numbers of his career and we have to love it against a team like the Pirates. Pittsburgh currently owns a .273 OBP and .601 OPS ,which are easily the worst marks in the Majors. All of that has Gray and the Reds entering this matchup as a -210 favorite.

Frankie Montas FD - P 8800 DK - SP 8400
Opponent - SF (Johnny Cueto) Park - SF
FD - 35.03 DK - 18.17
Montas took down Player of the Week honors last week and appears to be back to his 2019 form. Dating back to last season, the right-hander is pitching to a 2.42 ERA and 1.09 WHIP. His numbers are even more sparkling this year and he's providing a 9.1 K/9 rate in that span as well. Those special numbers look even better against an offense like this, with the Giants ranked bottom-five in runs scored and OPS since the beginning of last season. That doesn't even take into consideration how pitcher-friendly ORACLE Park is. All of this has the A's entering this matchup as a -185 favorite with a total of eight. That means the Giants are projected for about three runs.

Catcher/First Base

Joey Votto FD - 1B 3200 DK - 1B 4400
Opponent - PIT (Chad Kuhl) Park - CIN
FD - 12.07 DK - 9.09
Is Votto back to being a stud? Probably not, but he is showing flashes this season. A .369 OBP and three dingers in 15 games played is pretty solid when you consider his numbers last year. And he was scorching-hot before a fever derailed some of his averages recently. What we really like is that he gets to face a righty, generating a .396 OBP and .842 OPS against them since 2018. Those numbers are even lower than his career averages and he shouldn't have a problem exposing Chad Kuhl and his 4.30 career ERA and 1.31 WHIP.

Carlos Santana FD - 1B 2900 DK - 1B 4300
Opponent - DET (Ivan Nova) Park - DET
FD - 12.4 DK - 9.22
Indians are going to be a major theme in this article and it's easy to see why when you look at Ivan Nova's recent numbers. A 5.74 ERA and 1.53 WHIP this season isn't pretty and it's really no surprise when you see his 4.53 ERA and 1.35 WHIP since 2014. This guy shouldn't be pitching in the Majors. In any case, Sanatana is way too cheap in that sort of matchup. He's got a .430 OBP this season and always performs better against right-handers. Not to mention, Santana has .458 OBP and 1.268 OPS in 24 at-bats against Nova for his career.
If you're in need of a catcher on DraftKings, Wilson Ramos is way too cheap at $3,300.
Second Base

Cesar Hernández FD - 2B 2900 DK - 2B 4100
Opponent - DET (Ivan Nova) Park - DET
FD - 11.16 DK - 8.63
While Hernandez isn't the sort of guy to get excited about, we have to love that he's hitting leadoff for the Indians. This is a team facing the worst pitcher on the slate, projected for more than five runs. That alone makes Cesar intriguing, with the lefty bat providing a .380 OBP this season. This is a guy who typically bats better against right-handers too, amassing an OPS around .750 since 2018 against them. If he can get on base and score a couple of runs, Hernandez would be a fantastic value at these diminished prices.

Kike Hernández FD - 2B 2700 DK - 2B/SS 3900
Opponent - LAA (Patrick Sandoval) Park - LAA
FD - 10.14 DK - 7.63
Let's go back-to-back Hernandez'! What we love about this one is the fact that he gets to face a lefty. Since 2018, Hernandez has a .444 SLG and .780 OPS against southpaws. That may sound like nothing special but those are big totals from a guy who's below $3K on FanDuel and below $4K on DraftKings. It also puts him in a prominent spot of the Dodgers lineup, who happens to be projected for 5.5 runs. Patrick Sandoval isn't a guy we're scared of either, posting a 4.56 ERA and 1.36 in the Majors and a 6.41 ERA and 1.97 WHIP at Triple-A last season.
Shortstop

Francisco Lindor FD - SS 3600 DK - SS 5200
Opponent - DET (Ivan Nova) Park - DET
FD - 13.89 DK - 10.58
Well, if we like the Indians, you can probably project who's going to be in the next two sections. Lindor is probably the best part of the Indians' stack. We're talking about a guy who owns a .514 SLG and .856 OPS between 2017-19. What's funny is that he was better against righties last season too, amassing a .560 SLG and .893 OPS against them. That's big news against a gas can like Nova and if you're going to stack Indians, Lindor needs to be part of it.

Carlos Correa FD - SS 3200 DK - SS 4500
Opponent - SEA (Yusei Kikuchi) Park - HOU
FD - 12.64 DK - 9.45
The Astros have really been struggling this season on the offensive end but Correa has probably been their most reliable bat. Posting a .333 AVG and .421 OBP is impressive on its own and it looks even better when you consider that he has a .922 OPS dating back to last season. The best part about all of this is the fact that he has the platoon advantage in his favor, generating a .546 SLG and .968 OPS against southpaws since the beginning of last year. Yusei Kikuchi has been better this season but his 5.44 career ERA and 1.50 WHIP is not something we need to be worried about.
Third Base

José Ramírez FD - 3B 3800 DK - 3B 5600
Opponent - DET (Iván Nova) Park - DET
FD - 14.79 DK - 11.15
This is the final piece of our Indians' stack. Jose has actually been their most productive hitter this season and needs to be included with the rest of the Cleveland players. That's evident by his .500 SLG and .841 OPS so far this season. That means he has an OPS above .900 since the All-Star break last year and it's clear that he's recaptured the form that made him an MVP candidate in the past. Obviously, we love the matchup against Nova but it also puts Ramirez on his more favorable left side, posting a .368 OBP, .531 SLG and .900 OPS against righties since 2018.

Eugenio Suárez FD - 3B 2900 DK - 3B 4400
Opponent - PIT (Chad Kuhl) Park - CIN
FD - 13.21 DK - 9.87
These DFS sites simply don't respect Suzares for whatever reason. This dude has over 100 homers since the beginning of 2017, providing a .521 SLG and .884 OPS in that span. That alone makes this price tag hard to understand but it's probably because of his .115 AVG so far this year. That's overreacting to a small sample size though and we want to take advantage of these silly price tags. What could get him going is this matchup with Kuhl, with the Reds projected for more than five runs against a guy with a 1.31 career WHIP.
Outfield

Charlie Blackmon FD - OF 4200 DK - OF 6000
Opponent - TEX (Lance Lynn) Park - COL
FD - 14.79 DK - 11.33
How can we possibly fade Blackmon right now? This dude is beyond raking, tallying a .472 AVG, .681 SLG and 1.187 OPS in 18 games played this season. Those averages put Barry Bonds to shame and it's crazy how good this guy has been at home over recent years too. In fact, Blackmon has an OPS just shy of 1.200 since the beginning of last season at Coors Field, providing a SLG above .700 in that same span. Not to mention, Blackmon is typically better with the platoon advantage in his favor too and he should be just fine with the Rockies projected for six runs even though their facing a tough Lance Lynn.

Joey Gallo FD - OF 4000 DK - OF 5400
Opponent - COL (Ryan Castellani) Park - COL
FD - 17.05 DK - 12.52
Getting to use Gallo in Coors Field just sounds like a good idea. I'm going to make a bold prediction and say that he homers three times in this weekend series. The reason for that is because of his .303 career ISO and .515 SLG. There are only a handful of hitters in the league with better numbers and it always makes Gallo a double-dong candidate on any given night. Using him in Coors Field is enticing but getting the platoon advantage against Ryan Castellani is an absolute cupcake of a treat, with the righty totaling a 9.00 ERA and 2.04 WHIP at the minor league level in 2019.

George Springer FD - OF 3700 DK - OF 4600
Opponent - SEA (Yusei Kikuchi) Park - HOU
FD - 15.31 DK - 11.5
Springer just returned to the lineup after missing a few days and it's lowered his price to a number that we cant fade. Since the beginning of last season, he's got a .378 OBP, .573 SLG and .951 OPS. While he has struggled a bit this season, a matchup with Kikuchi is a great way to get him going. In that same span, Springer has an OBP just shy of .400 against left-handers while posting a .900 OPS. That means that positive regression is right around the corner and facing Kikuchi's ugly averages could be the thing to get him going.
GRAB A FREE TRIAL OF OUR PROJECTION SYSTEM, AND CHECK OUT DFSR PRO!
FREE EBOOK
SECRETS TO CRUSHING DAILY FANTASY FOOTBALL!
DON'T SET ANOTHER LINEUP BEFORE YOU READ THIS BOOK.