Basketball Picks Daily Fantasy
Expert Advice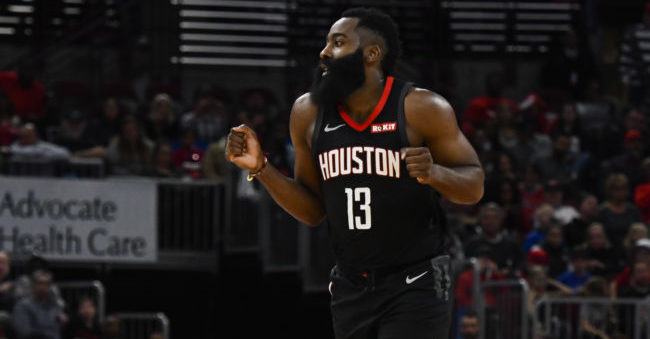 FanDuel NBA Picks and DraftKings NBA Picks - Saturday, 8/29/20
On Saturday the NBA will finally play the games that NBA players sat out on Wednesday, so we are going to run Doug's article from Wednesday since all the plays are exactly the same. As a quick editorial note from the staff and owners here at DFSR: we stand by the NBA players and support their right to work (or not) as they see fit. As fans, we're hoping for basketball. As people, we acknowledge that there's nothing more American than peaceful protest.
Head on over a for your chance to get DFSR PRO, which will give you access to our NBA FanDuel and DraftKings optimizer, our MLB Optimizer and NHL Projections as well. Plus our new player lab! Get started for free by clicking the button below.
First time with NBA or NFL? Be sure to read our free NBA and NFL Ebooks on building lineups, general strategy and more. We've got you completely covered.
Magic (14) vs. Bucks (-14)
The Magic were able to hold it moderately close in game four until the Bucks pulled away late. That left regular rotation starter minutes for the key DFS plays in this game, something we really need to consider going into Wednesday's slate.
As I said in the last picks, if
Giannis Antetokounmpo
(
FD
$11300
DK
$11300) is going to play 33-34 minutes then you just need to play him at these prices. He's averaging a cool 31 points, 17 rebounds and seven assists through the first four on 33 minutes per game. No game has really gotten out of hand, a credit to the Magic, and at this point we probably just need to roll him in cash games. It's just such a tough fade considering the Lakers/Blazers game could get out of hand in its own right.
The rest of the Bucks? Man I don't know.
Khris Middleton
(
FD
$6600
DK
$7800) was pretty chalky last game and it was looking grim until he turned things around later in the game. He still got up 19 shots, but the price continues to be a little steep for a guy who can definitely disappear for stretches in the Bucks' system.
On the Magic side,
Nikola Vucevic
(
FD
$8600
DK
$9200) went off in game four when Clifford ran him max minutes (38) and he piled in 31 points, 11 rebounds and seven assists. One would have to imagine, short of an all-out blowout he would see similar run in this game as well.
Evan Fournier
(
FD
$5300
DK
$5400) is a guy
our system
has wanted to kind of play throughout this series, and it's almost always looked pretty bleak. But he did look okay in 36 minutes last time around even while again running bad from the field. He shot 4-14 (3-9 from three) but grabbed eight rebounds and chipped in some defensive stats. He's only shooting 33% from the field for the series and if you think there's a one-game regression coming then I still think he's fairly priced.
Thunder (3) vs. Rockets (-3)
After looking like this could be a quick series when Houston jumped out to two decisive wins, the Thunder have stormed back. They snatched a game that looked all but over in game three and pulled out another close one in game four. This is officially a series and there's a lot to like from a fantasy perspective in this one.
Let's start with
James Harden
(
FD
$11600
DK
$11800) who dropped a monster on Monday with 32 points, 15 assists and eight boards in 43 minutes. He lit it up from three, going 6-15 and even chipped in four steals. Along with Giannis, Harden is a tough fade in what should be another close game. He's a candidate to play mid-40's minutes and only didn't in the other games because of foul trouble in game three and blowouts in the first two.
Danuel House
(FD $4800 DK $5500) was another chalky play on Monday and he delivered, taking the second-most shots on the team (15) and putting in 21 points and six rebounds. The price has come up some but his minutes might be the second-safest after Harden (though PJ Tucker is close).
Eric Gordon
(FD $5800 DK $6100) saw a ton of ownership as well, but *only* played 31 minutes. He still got up 15 shots, but I'm a little concerned with the run at this price point.
On the Thunder side,
Shai Gilgeous-Alexander
(FD $7300 DK $7400) has played 44 and 43 minutes in regulation respectively over the last two close games. He's averaging 20 points 9.5 rebounds and six assists in those two and even piled on defensive stats like a champion in game three. I love the minutes' safety with the Thunder making it clear they're willing to play him basically the whole game at this point.
Luguentz Dort
(FD $4000 DK $4200) is still one of the cheaper plays and OKC continues to be comfortable with him guarding Harden for long stretches. Not bad for an undrafted rookie.
Trail Blazers (12.5) vs. Lakers (-12.5)
After losing game one, the Lakers have put stamps on each of the next three games, taking a 3-1 series lead and this will almost definitely be the end of the series. It was reported on Tuesday that
Damian Lillard
will miss this game thereby (likely) sealing Portland's fate.
Considering two of the last three games were blowouts on the Lakers' side, with the Blazers at full strength, one could see this one getting out of hand early. From that perspective, I've very worried about spending up for either
LeBron James
(FD $10600 DK $10800) or
Anthony Davis
(FD $11100 DK $10500). The latter is probable but played fewer than 20 minutes last game after getting dinged up. And the former played only 28 but still found time to drop a near-triple-double with 30 points, 10 assists and six rebounds. I'd put both of these guys well beyond Giannis and Harden in terms of big money safety.
For Portland, one would assume
Anfernee Simons
(FD $3500 DK $4000) will get the start in Dame's place and should be chalk on this slate. He doesn't necessarily get much usage even without Lillard in the lineup when he shares the court with the others, but the price is cheap enough and the Blazers might just play him the whole game regardless of any blowout.
Even in a blowout,
C.J. McCollum
(FD $7200 DK $8100) gets massive bumps across the board with Lillard off the court this season. CJ goes from a full season 26% usage to 31% with Dame out. The assists jump by about 13% as well. I'm going there in cash with the hopes that Portland can hang just a little and the price didn't adjust on either site with the news of Lillard sitting.
Carmelo Anthony
(FD $5400 DK $5900) gets about 5% worth of usage bump as well. If the game stays in hand then he should be in line for a lot of shots. Even if not, he can probably survive fantasy-wise in a blowout at these prices.
GRAB A FREE TRIAL OF OUR PROJECTION SYSTEM, AND CHECK OUT DFSR PRO!
FREE EBOOK
SECRETS TO CRUSHING DAILY FANTASY FOOTBALL!
DON'T SET ANOTHER LINEUP BEFORE YOU READ THIS BOOK.