Baseball Picks Daily Fantasy
Expert Advice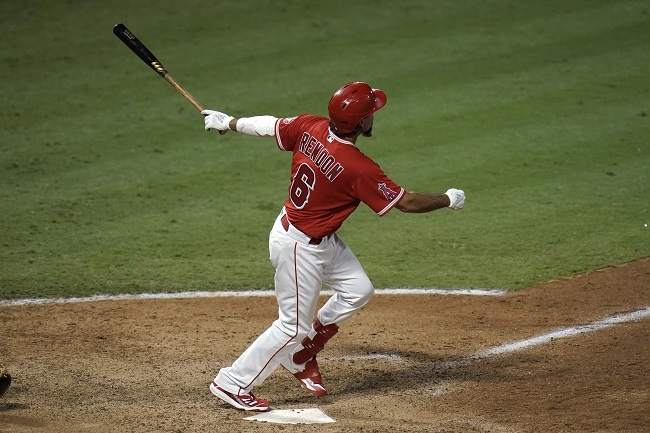 DraftKings and FanDuel MLB Picks for Saturday 9/12/20
Now's your chance to get DFSR PRO, which will give you access to our MLB and NBA optimizers and our new player lab! Get started for free by clicking the button below.
Everyone knows that using Coors Field bats is the best strategy on any given slate, so, we're going to do our best to stay away from that game. We will have just one recommendation from that game but just be aware that pretty much every bat is in play there. The only problem with doing that is how much salary you have to pay to build that sort of lineup but we'll do our best to throw out recommendations to help make that sort of build.
Pitchers
Zac Gallen FD - P 10000 DK - SP 9400
Opponent - SEA (Justus Sheffield) Park - ARI
FD - 36.83 DK - 19.95
It's going to be tough to pair Coors Field bats with Gallen but he's easily one of the best raw points plays on the board. The reason for that is because we're talking about a guy who has a 2.29 ERA, 0.98 WHIP and 9.8 K/9 rate for the season. His last start was actually the only time he's allowed more than three runs in any start of his impressive career, showing just how dominant he can be. The best part about using him today might be the matchup though, with Seattle ranked 25th in runs scored and 24th in wOBA.
Tejay Antone FD - P 5500 DK - SP 6900
Opponent - STL (Dakota Hudson) Park - STL
FD - 25.33 DK - 12.02
This price really surprised me. While this kid is a relatively unknown pitcher, he's looked great in his short time at the Majors. In fact, Antone now has a 2.49 ERA, 0.95 WHIP and 11.7 K/9 rate across 25.1 innings of action this year. That makes him one of the most underrated pitchers around and it makes these price tags hard to figure. It's not like St. Louis is that tough of a matchup either, ranked 20th in runs per game. We also like the fact that Antone pitches from the right side, with the Cards lineup consisting of righties like Paul Goldschmidt, Paul DeJong, Tyler O'Neill and Yadier Molina.
There are other good options out there too, like Reynaldo Lopez at a low price and Dinelson Lamet.

Catcher/First Base

Rhys Hoskins FD - 1B 3700 DK - 1B 4700
Opponent - MIA (Jose Urena) Park - MIA
FD - 12.01 DK - 8.87
There are a lot of hot hitters in baseball right now but there aren't many guys rolling quite like Rhys. Since a doubleheader on August 9, Hoskins owns a .409 OBP, .609 SLG and 1.018 OPS over his last 29 games played. That's the power hitter that we've been waiting for, despite his plate discipline being there all season long. A hot hitter is likely to stay simmering against a pitcher like Jose Urena, with the Marlins righty pitching to a 5.22 ERA and 1.47 WHIP since the beginning of last season.
Ji-Man Choi FD - 1B 2500 DK - 1B 3300
Opponent - BOS (Nathan Eovaldi) Park - TB
FD - 9.72 DK - 7.3
Choi always finds himself into my articles when the Rays face a righty and it's really hard to understand why these DFS sites keep his price so low. Since 2018, Ji-Man has a .368 OBP, .489 SLG and .857 OPS with the platoon advantage in his favor. That's some great production in over 700 at-bats and it's why the Rays typically bat him leadoff or fifth in these circumstances. We're certainly not worried about Nathan Eovaldi either, coming off the IL here with a 5.65 ERA and 1.49 WHIP since last season.
Second Base

Jonathan Schoop FD - 2B 3000 DK - 2B 4300
Opponent - CHW (Reynaldo Lopez) Park - CHW
FD - 9.83 DK - 7.51
Picking second basemen is always a chore but we have some good values here. The thing about Schoop that many people forget is how productive he's been because he plays for this crappy Tigers team. So far this season, Schoop is hitting .282 while amassing a .490 SLG and .821 OPS. That's the All-Star that we remember from his Baltimore days and we happen to love this matchup as well. Schoop and the Motor City Kitties face Reynaldo Lopez, who's 8.38 ERA and 2.28 WHIP this season are sadly not far off of his ugly career numbers.

Ozzie Albies FD - 2B 2700 DK - 2B 3200
Opponent - WSH (Patrick Corbin) Park - WSH
FD - 12.69 DK - 9.74
While Corbin is obviously a tough matchup, Albies is way too good to be this cheap. Let's start with that matchup though, as Corbin has been struggling mightily recently. In fact, the southpaw owns a 5,53 ERA and 1.77 WHIP over his last five starts. That poor form puts these Braves bats squarely in play, particularly Albies. Since being called-up in 2017, Ozzie has a .348 AVG, .589 SLG and .962 OPS against left-handed pitching. All of that means he should be $1,000 more on each site and many people will likely fade him with what looks like a tough matchup on the surface.
Shortstop
Chris Taylor FD - SS 2700 DK - OF/SS 4400
Opponent - HOU (Framber Valdez) Park - LAD
FD - 10.5 DK - 7.99
The shortstop selections are tough on this slate but Taylor happens to be a great value on FanDuel. The main reason we say that is because he gets to face a lefty. With the platoon advantage in his favor last season, CT generated a .518 SLG and .859 OPS. That's pretty close to his career averages and it always has him batting sixth in one of the most dangerous lineups in baseball. Valdez happens to be coming off of his worst start of his career too, allowing 11 hits and eight runs last week.

Adalberto Mondesi FD - SS 2800 DK - SS 2700
Opponent - PIT (Trevor Williams) Park - KC
FD - 10.63 DK - 8.25
We all know how bad Mondesi was at the beginning of the season but this dude has absolutely turned things around the last 10 days. In fact, Mondesi has seven runs scored, three homers, nine RBI and seven steals over his last eight games played. That equates to more than 20 FanDuel points per game, which is easily one of the highest totals in the league. A stretch like that makes these price tags truly shocking, with Mondesi being one of the best values on the board. Not to mention, his opponent has a 5.80 ERA and 1.51 WHIP this season.
Third Base

Anthony Rendon FD - 3B 4500 DK - 3B 5400
Opponent - COL (Kyle Freeland) Park - COL
FD - 15.42 DK - 11.58
Alright, here's our one Coors Field bat. If you want to stack Rendon and Trout, no one will stop you. What we like about Rendon is that he's way cheaper than Trout and is nearly as productive. Since struggling the opening three weeks, Rendon is hitting .374 over his last 27 games played en route to a .475 OBP, .667 SLG and 1.141 OPS. That's the stud we saw in the postseason last year and it's scary to think that he gets to face a lefty here in Coors Field. It happens to be a struggling southpaw too, with Freeland pitching to a 5.84 ERA and 2.11 WHIP over his last three starts.

Joey Wendle FD - 3B 2200 DK - 2B/3B 3600
Opponent - BOS (Nathan Eovaldi) Park - TB
FD - 8.27 DK - 6.43
Anytime you can find a worthy player flirting with a minimum price, you have to keep them in consideration. Wendle is just that, always performing against right-handers. That's evident when you see his .283 AVG and .757 OPS against righties since 2018. That may sound like nothing special but it's great numbers for a guy with such low price tags. He's actually the perfect sort of guy to pair with some of the Coors Field bats and we also love his matchup against Eovaldi's 5.65 ERA.
Outfield

Franmil Reyes FD - OF 2800 DK - OF 4300
Opponent - MIN (Rich Hill) Park - MIN
FD - 11.25 DK - 8.42

Jordan Luplow FD - OF 2200 DK - OF 2300
Opponent - MIN (Rich Hill) Park - MIN
FD - 10.28 DK - 7.72
I really like Rich Hill as a pitcher but there's just something off with him this season. The 40-year-old is currently pitching to a 4.91 xFIP and 1.38 WHIP, showing that his age might finally be catching up to him. That's really bad news against a lineup like this, with numerous right-handed bats that can do some serious damage.
Reyes is definitely the guy that Hill should be scared off, totaling a .344 AVG, .417 OBP, .598 SLG and 1.016 OPS over his last 33 games played. He's also traditionally better against left-handers but no one's splits are quite as impressive as Luplow. Since 2018, Luplow has a .396 OBP, .626 SLG and 1.022 OPS with the platoon advantage in his favor. That makes these guys a great two-man stack and they could pair beautifully with the Coors Field stack.
Corey Dickerson FD - OF 2600 DK - OF 3300
Opponent - PHI (Spencer Howard) Park - MIA
FD - 10.82 DK - 8.35
As a Rockies fan, I miss Corey Dickerson. This dude was an absolute monster when he played for Colorado and he's truly one of the most underrated bats around when he faces right-handers. For his career, CD is hitting .289 against righties, en route to a .528 SLG and .861 OPS. That looks even better when you consider that Miami is putting Dickerson in their leadoff spot against righties, as he posted a .951 OPS against them last season. Spencer Howard definitely has potential for the future but the rookie's 5.66 ERA and 1.74 WHIP makes him someone we want to stack against until then.

Jesse Winker FD - OF 2800 DK - OF 3300
Opponent - STL (Dakota Hudson) Park - STL
FD - 10.05 DK - 7.65
Winker is yet another guy who's underrated when facing righties. What's amazing about Winker is his pricing, sitting around guys who won't even make the lineup. We're talking about a hitter who has a .400 OBP, .569 SLG and .969 OPS for the season. He's actually always been stellar against righties, totaling an OPS north of .900 against them for his career. Despite Hudson's solid numbers, he really doesn't concern me with his 4.74 FIP and 1.35 WHIP for his career either.
GRAB A FREE TRIAL OF OUR PROJECTION SYSTEM, AND CHECK OUT DFSR PRO!
FREE EBOOK
SECRETS TO CRUSHING DAILY FANTASY FOOTBALL!
DON'T SET ANOTHER LINEUP BEFORE YOU READ THIS BOOK.