Baseball Picks Daily Fantasy
Expert Advice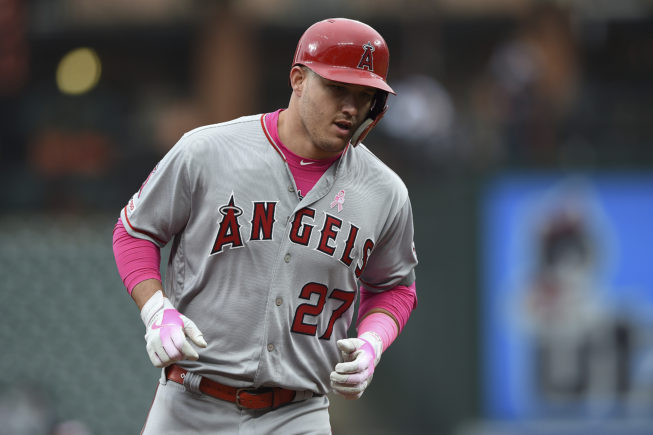 DraftKings and FanDuel MLB Picks for Friday 9/18/20
Now's your chance to get DFSR PRO, which will give you access to our MLB and NBA optimizers and our new player lab! Get started for free by clicking the button below.
It sounds crazy to say but we only have one Friday slate after this. We all knew this season would fly by but this has been a 40-yard sprint to the finish line. The good news is that most teams are still alive and that shouldn't cause anything too wacky yet. Next week might get nuts in terms of lineups and pitchers but everything should be normal for now. With that in mind, let's go ahead and get into it!
Pitchers

Zack Greinke FD - P 9500 DK - SP 10100
Opponent - ARI (Zac Gallen) Park - HOU
FD - 36.5 DK - 19.19
I'm not so sure if this is more about Greinke or the Diamondbacks. We'll go ahead and start with that matchup, facing an Arizona club that ranks 27th in runs scored, 29th in OBP and 28th in wOBA. What's scary is that they've been even worse over the last month, making them the worst offense around. That's fantastic news for Greinke, who's got a 3.10 ERA and 1.10 WHIP over the last decade. His 1.06 WHIP this season is a good indicator that he hasn't lost a step and the -175 money line and 7.5-run total are even more encouraging signs.
Chris Paddack FD - P 8200 DK - SP 8800
Opponent - SEA (Yusei Kikuchi) Park - SEA
FD - 38.18 DK - 21.02
Paddack has been a slight disappointment for the Padres this season but this is a great spot for him to succeed. We're still talking about a pitcher who has a 3.69 ERA and 1.04 WHIP for his career, matching that with a 27 percent K rate. All of that makes him very enticing against a team like the Mariners, who rank 23rd in runs scored, 22nd in OBP and 25th in K rate. We also don't hate the fact that he's a -180 favorite in one of the most pitcher-friendly ballparks in baseball.
If you're feeling risky, you can ride Carlos Martinez against a Pirates offense who's equally as bad as the Diamondbacks.


Catcher/First Base

Luke Voit FD - 1B 4300 DK - 1B 5300
Opponent - BOS (Martin Pérez) Park - BOS
FD - 13.14 DK - 9.86
Anytime the Yankees face a left-hander, they're the best stack of the day. In fact, if I were a lefty facing this lineup, I'd probably complain about my elbow during warm-up. Anyway, one of the major reasons they struggle is because of Luke Voit. Not only does he lead baseball with 19 dingers, Voit is also providing a .643 SLG and .984 OPS so far this season. It's scary because he's in the best stretch of his amazing season right now, collecting six homers and 17 RBI over his last nine games in total. We also love the matchup with Martin Perez and we'll go over that more later.

Ryan Braun FD - 1B 2900 DK - OF 3600
Opponent - KC (Danny Duffy) Park - MIL
FD - 12.62 DK - 9.59
While Braun isn't the MVP we remember, he's still a very solid hitter. The thing that makes him attractive today is that he gets to face a lefty. For his career, Braun has a .389 OBP, .601 SLG and .990 OPS with the platoon advantage in his favor. That's nearly 1,700 at-bats of domination and his .881 OPS this season against lefties indicates that he hasn't lost much with age. He comes into this matchup rolling too, collecting four homers and 12 RBI over his last seven games played.
We absolutely love the Yankees today against a lefty and that certainly makes Gary Sanchez a worthy option at catcher.
Second Base

DJ LeMahieu FD - 2B 4200 DK - 2B/3B 5600
Opponent - BOS (Martin Pérez) Park - BOS
FD - 12.95 DK - 10
We've talked about some hot hitters but this guy is more than hot. After homering again on Thursday, D.J. now has four dingers over his last three games, totaling eight hits, eight runs scored and nine RBI in that span. This isn't just three-game sample size though, with LeMahieu generating a .373 AVG, .421 OBP, .627 SLG and 1.048 OPS for the season. Obviously, that's absurd and it makes him one of the best plays atop this lineup. Not to mention, D.J. is hitting .349 against southpaws since 2018, en route to an OPS just shy of 1.000.
Brandon Lowe FD - 2B 3800 DK - 2B/OF 5500
Opponent - BAL (Alex Cobb) Park - BAL
FD - 12.39 DK - 9.36
I'm not sure that I've written up Lowe yet this season and that's a major mistake on my part. This guy is literally in the AL MVP discussion, providing a .269 AVG, .588 SLG and .947 OPS. Those are spectacular numbers from a second basemen and he's yet another guy who's been crushing it recently. Over his last six games played, Lowe is hitting .375 while amassing a 1.236 OPS. He's also traditionally been better against righties throughout his career and that's great news against Alex Cobb and his 6.45 ERA and 1.51 WHIP dating back to last season.
Shortstop
Corey Seager FD - SS 4200 DK - SS 5300
Opponent - COL (Ryan Castellani) Park - COL
FD - 15.14 DK - 11.46
We fantasy owners have been waiting for Corey Seager to break out for years now and of course, he does it in the shortened season. It by no means diminishes his production though, attaining a .301 BA, .580 SLG and .931 OPS for the season. What makes him really scary here is the fact that he gets to face a righty in Coors Field. Not only is that a hitter's haven, Seager also has a .300 AVG, .362 OBP, .545 SLG and .907 OPS against right-handers since 2018. We're certainly not worried about Castellani, who posted a 9.00 ERA and 2.04 WHIP in Triple-A last season.

Adalberto Mondesi FD - SS 2700 DK - SS 4200
Opponent - MIL (Adrian Houser) Park - MIL
FD - 10.17 DK - 7.89
Mondesi was featured in all three of my articles last weekend and he's going to remain in them until his price gets raised or he has a tough matchup. This was a guy who was one of the best fantasy producers last season and was terrible through the first two months of this year. That lowered his price to about as low as it can go but he's recaptured his shine recently. Over his last 12 games played, Mondesi is hitting .298 while providing 10 runs scored, four homers, 11 RBI and nine steals. That makes him a Top-10 producer in that span and he's not even a Top-10 shortstop in terms of price. Not to mention, Houser has a 7.01 ERA and 1.70 WHIP over his last seven starts.
Third Base

Max Muncy FD - 3B 3900 DK - 1B/3B 5500
Opponent - COL (Ryan Castellani) Park - COL
FD - 16.04 DK - 11.87
Castellani has been one of the luckiest pitchers in baseball with a 7.18 FIP and his aforementioned Triple-A numbers, making him a candidate to get blown up in Coors Field here. Vegas definitely thinks that's a possibility, with LA projected for over six runs. Muncy should definitely play a major factor in that, accumulating a .377 OBP, .528 SLG and .905 OPS against right-handers since joining the Dodgers three years ago. Not to mention, in nearly 150 at-bats against the Rockies, Muncy has a .410 OBP and 1.122 OPS.
Jedd Gyorko FD - 3B 2600 DK - 1B 3800
Opponent - KC (Danny Duffy) Park - MIL
FD - 10.77 DK - 8.12
Gyorko has found himself in these articles a lot recently and it's a wonder why these DFS sites are keeping his price so low. We're talking about a hitter who has a .268 AVG, .585 SLG and .920 OPS for the season. He's actually been even more dominant against lefties, totaling a .372 OBP, .694 SLG and 1.067 OPS against them this season. It's not like Danny Duffy is someone we need to fade either, with the southpaw pitching to a pitching to a 4.58 ERA and 1.38 WHIP since 2018.
Outfield

Mike Trout FD - OF 4600 DK - OF 5900
Opponent - TEX (Wes Benjamin) Park - LAA
FD - 15.98 DK - 11.82
Wes Benjamin sounds like a history teacher. He certainly pitches like one, totaling a 5.52 ERA and 1.53 WHIP in Triple-A last season. That somehow got him into the Majors, generating a 4.89 xFIP through 12.1 innings. All of that is really bad news against Trout, who's obviously the most consistent hitter in baseball. He's actually well on his way to obtain a .400 OBP and 1.000 OPS for the fourth-straight season, doing a lot of that damage recently. Over his last 18 games played, Trout has a .506 OBP and 1.240 OPS, if you needed any more incentive.

J.D. Martinez FD - OF 3000 DK - OF 4500
Opponent - NYY (Jordan Montgomery) Park - BOS
FD - 15.3 DK - 11.5
Martinez is undoubtedly having the worst season in his Boston tenure but it's lowered his price to a number that we cant fade. This dude is still a monster and he still obliterates left-handed pitching. In fact, J.D. has a .431 OBP, .707 SLG and 1.138 OPS against southpaws since 2018, despite some minor struggles this year. That means he should still be one of the highest-priced players on the slate but getting him for $3,000 on FanDuel is amazing.

Aaron Judge FD - OF 4000 DK - OF 5000
Opponent - BOS (Martin Pérez) Park - BOS
FD - 0.17 DK - 0.13

Giancarlo Stanton FD - OF 3800 DK - OF 4300
Opponent - BOS (Martin Pérez) Park - BOS
FD - 0.19 DK - 0.14
While we don't have projections for these two guys, they're both great options. The simple fact is, we have two dominant righties facing a weak left-handed pitcher. For his career, Perez owns a 4.70 ERA and 1.48 WHIP, putting him in for a long night against the Bronx Bombers. That's why this offense is projected for six runs, making all of them attractive.
As for Judge and Stanton, these two have been monsters when healthy. Judge currently has a .696 SLG and 1.020 OPS for the season while Stanton has a .450 OBP and OPS north of 1.000. They've also traditionally been better against lefties and it's scary to think that both guys are affordable in such a tasty situation.
GRAB A FREE TRIAL OF OUR PROJECTION SYSTEM, AND CHECK OUT DFSR PRO!
FREE EBOOK
SECRETS TO CRUSHING DAILY FANTASY FOOTBALL!
DON'T SET ANOTHER LINEUP BEFORE YOU READ THIS BOOK.