Basketball Picks Daily Fantasy
Expert Advice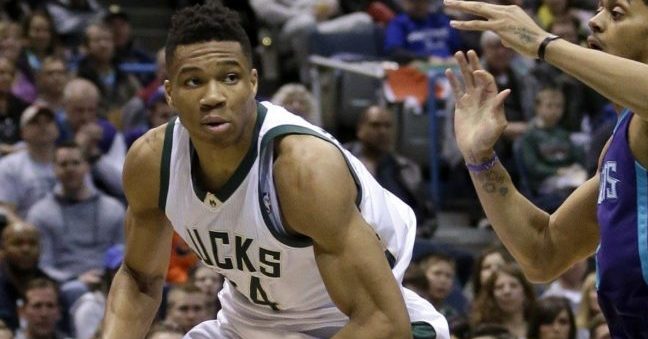 FanDuel NBA Picks and DraftKings NBA Picks - Wednesday 12/23/20
Head on over a for your chance to get DFSR PRO, which will give you access to our NBA FanDuel and DraftKings optimizer, our MLB Optimizer and NHL Projections as well. Plus our new player lab! Get started for free by clicking the button below.
First time with NBA or NFL? Be sure to read our free NBA and NFL Ebooks on building lineups, general strategy and more. We've got you completely covered.
Point Guard

Ben Simmons FD - $9200 DK - $8700
Opponent - WAS
Proj Pts FD - 40.79 DK - 40.45
Last season, the Wizards played the second-worst defensive efficiency in the league and ran the seventh-fastest pace. Though they've upgraded some of their pieces in the offseason it's hard to see how they're going to improve a whole lot on defense. And with Russell Westbrook leading the charge, they actually might even pick things up from a speed perspective. A Westbrook-led OKC team in 2018-2019 was the fifth-fastest team in the league thanks to him getting out in transition. Simmons, with shooters around him in the starting lineup, could be even more lethal this season after averaging 16 points, eight assists, and eight rebounds last year. He also puts up as many defensive stats as any guard in the league. This is a high floor play at point guard.

Malcolm Brogdon FD - $6600 DK - $6200
Opponent - NY
Proj Pts FD - 36.63 DK - 37.99
Brogdon comes in and gets to face a Knicks' defense that should be improved with Thibs but likely also still has a long way to go with their current personnel. Brogdon averaged 17 points and seven assists last season but was hurt back a big drop-off in three-point shooting. He had shot about 40% the previous two seasons in Milwaukee but dipped down to 32% last season. Under new coaching out of Nate McMillan, I expect Brogdon to see some better looks in this offense. That should tick the scoring back up some and he's coming in the lower middle tier in a good matchup on Wednesday.
If you think Dejounte Murray (FD $6200 DK $5600) has his minutes finally steadily get up to around the 30 mark, then he's a good value at these prices considering he can pile up the fantasy scoring in a number of different ways.
The Cavs are really short on guards with Exum and Delly out on Wednesday. That could leave a lot of minutes for Darius Garland (FD $4400 DK $4100) right out of the gate.
Shooting Guard

Zach LaVine FD - $7900 DK - $7900
Opponent - ATL
Proj Pts FD - 40.75 DK - 42
The Atlanta upgraded their team in the offseason, it's unclear if they'll be all that much better on defense especially with Kris Dunn out to start the season. And they are also starting the year with a smaller lineup with Capela off the court. This was the third-worst defense in the league last season and played a fast pace at 105.6. Lavine is coming off the best scoring season of his career, putting up 26 points per game along with four assists and five rebounds. Even with Coby White entering the starting lineup, Lavine should see continued high usage in the offense and is drawing what should be a dream matchup.

Alec Burks FD - $4200 DK - $4800
Opponent - IND
Proj Pts FD - 28.38 DK - 28.94
Burks should start at the two for the Knicks and we've seen in the past what happens with Tom Thibodeau at the helm in terms of starter run. Maybe he's turned over a new leaf when it comes to that, but I'm willing to roll the dice right ton the opening night that he plays the starters healthy minutes. Sure, Quickly saw some quality minutes in the preseason but it's hard to imagine Thibs is all that interested in that to start the season. If that's the case, he's one of the few shot creators in the Knicks offense and should see plenty of looks. He's not all that expensive for a guy who's been solid on a points per minute basis at almost every stop in his career.
I actually really like Eric Bledsoe (FD $5600 DK $5600) with a new-look team in the Pelicans. He's going to get a chance to play more and could round out some of the fantasy numbers that weren't available in the Giannis-centric fantasy scheme.
Donte Divincenzo (FD $4500 DK $4000) is going to get an immediate minutes uptick for the Bucks and should be able to play a decent amount in ways he wasn't last season.
Small Forward

Giannis Antetokounmpo FD - $11500 DK - $10200
Opponent - BOS
Proj Pts FD - 60.41 DK - 63.22
Fresh off of signing the (kind of surprise) super-max extension Giannis should come out of the gate ready to pick up where he left off last year in the fantasy department: crushing it. Giannis averaged an absurd 29.5 points, 13.6 rebounds, and 5.6 steals in just about 30 minutes per game last season. The Bucks were typically just crushing teams in the regular season, rarely having to push the Greek Freak into crazy run. That might not be the case at all times this season with the bench diminished after the offseason. This Boston team doesn't have a great answer for him on defense and with some of the other cheap value, he should be in cash lineup on this slate.

Deni Avdija FD - $3500 DK - $4000
Opponent - PHI
Proj Pts FD - 20.69 DK - 20.54
The Wizards are going to be without Rui Hachimura to start the season and it looks like they are going to start the rookie Deni Avdija alongside Davis Bertans at the three and the four. Avdija was able to put up well-rounded lines in his first three preseason games, shooting 5-11 from three and even hitting double-digit rebounds in one of them. There's reason to expect him to come out and play bigger minutes out of the gate. The Wiz are a little thin at the wings and if he's in the starting lineup should be able to hit value at the minimum on FanDuel.
I don't mind Kyle Anderson (FD $3800 DK $4200) as an opening night punt play type. He's starting at the four for the Grizzlies.
If Patrick Williams (FD $3500 DK $3000) gets the start at the three for the Bulls, and I think he will, then he's coming at the minimums on both sites.
Power Forward
Zion Williamson FD - $7700 DK - $7500
Opponent - TOR
Proj Pts FD - 39.05 DK - 39.52
It very much appears like all semblance of training wheels will be off for Zion this season and we shouldn't, at least to start, have many concerns around his minutes. Pre-bubble, where he looked very much out of shape, we saw what the dude could do in even limited minutes. In his final ten games before the NBA stoppage, Zion averaged 24 points, six rebounds, and two blocks per game. The matchup against the Raptors isn't ideal, but with the word that he isn't on a minutes restriction, I think we can be bullish on the performance out of the gate.

John Collins FD - $7700 DK - $7600
Opponent - CHI
Proj Pts FD - 41.04 DK - 40.53
Clint Capela has already been ruled out for this game and I think that means we see Collins move up to the five and the Hawks go a little smaller across the board. We saw this at times last season and it allowed Collins to work a little closer to the rim. That should help the rebounding numbers some as opposed to when he's been relegated to the corner with a true center on the court. The matchup against Chicago shouldn't provide all that much defensive resistance, especially inside with Wendell Carter Jr. I like Collins to see mid-30's minutes almost out of the gate with the boards and defensive stats ticking up.

Larry Nance Jr. FD - $5100 DK - $5900
Opponent - CHA
Proj Pts FD - 32.84 DK - 32.81
Kevin Love was listed out on Tuesday prior to this game, giving plenty of runway for what will happen here with Larry Nance. It was already announced the latter would be starting and we are kicking the season off with some value right out of the gate. Nance is a per-minute beast and while starting the last five games of the season for the Cavs before things got shut down, he averaged 15.6 points, 7.8 rebounds, and two steals. That line is probably a little ambitious considering he was playing more minutes than he likely is to go here out of the gate. Even at the mid-tier on both sites, he's almost a lock and load play to start the season.
If he's in the starting lineup at center over Mitchell Robinson, then Nerlens Noel (FD $3900 DK $3600) is a good points-per-minute option.
Center

Andre Drummond FD - $8400 DK - $8000
Opponent - CHA
Proj Pts FD - 48.61 DK - 48.93
Kevin Love has been ruled out and I think we start the season seeing at least a fair amount of Andre Drummond minutes out of the gate. When he came over from Detroit to Cleveland the biggest drop-off for Drummond was on the rebounding front, but that number ticks up about 4% with Love off the court. Charlotte allowed above-average center production last season in the scoring and rebounding department and made no meaningful upgrades when it comes to that position. I think we can play Drummond here as a high floor/ high upside play who doesn't quite break the bank.
Mason Plumlee FD - $5500 DK - $3700
Opponent - MIN
Proj Pts FD - 29.42 DK - 29.01
Mason Plumlee should open the season as the Pistons' center and is a positive steal on DraftKings at $3700. Do I have any idea what the Pistons were doing in the offseason? No. Does Plumlee have a high floor at the DK price? Most certainly. The minutes should sit easily in the mid-20s and because of the way Blake Griffin plays away from the basket, Plumlee should at least be able to get on the boards against Karl-Anthony Towns and company. Foul trouble is something of a concern, but the price on DK is too low.
GRAB A FREE TRIAL OF OUR PROJECTION SYSTEM, AND CHECK OUT DFSR PRO!
FREE EBOOK
SECRETS TO CRUSHING DAILY FANTASY FOOTBALL!
DON'T SET ANOTHER LINEUP BEFORE YOU READ THIS BOOK.