Baseball Picks Daily Fantasy
Expert Advice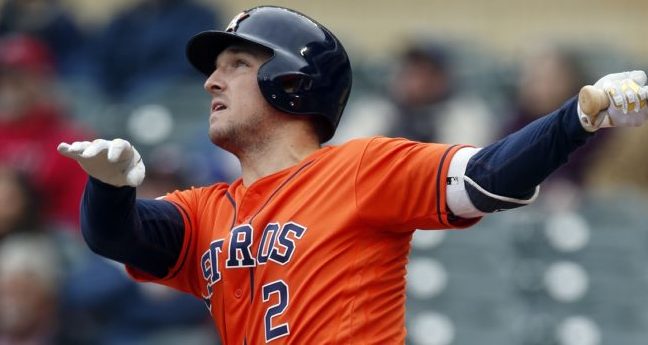 DraftKings and FanDuel MLB Picks for Tuesday 4/20/21
Now's your chance to get DFSR PRO, which will give you access to our MLB, NBA, PGA, NHL, and NFL optimizers and our new player lab! Get started for free by clicking the button below.
Welcome back baseball fans. Today we a wide range of slates on DraftKings and they have also included games one and two of the Twins/A's double-header so keep in mind those games are only seven innings each. Instead of splitting the slates up in the article, I will try to cover players and teams from the entire day. Let's get started.
Pitchers
Carlos Rodón FD - P 10000 DK - SP 10100
Opponent - CLE (Zach Plesac) Park - CLE
FD - 29.11 DK - 14.56
Kind of hard to follow up a no-hitter(almost perfect game if not for the toe-ball) but the early slate of games is pretty weak for pitching. The good news is that the new and improved Carlos Rodon is an absolute bulldog on the mound and all three pitches(4-seamer, slider, changeup) have been dominant creating an elite 16% swinging-strike rate. While I don't expect the same result, the Indians are a plus matchup sitting outside the Top 20 in almost all stats and have struck out 27.5% of the time over the last seven days. Rodon is in play for me in all formats today.

Zack Wheeler FD - P 9400 DK - SP 9800
Opponent - SF (Logan Webb) Park - PHI
FD - 33.56 DK - 17.64
The main slate has a much better selection of pitchers but matchups(Burnes, Ryu) and pitch counts(Ohtani) also present some interesting decisions. For cash games, I think the decision is clear with Zack Wheeler who is following up his impressive 2020 season(2.92) with a nice start to 2021 as he has posted a 3.00 ERA/3.31 xFIP while striking out 27% of batters and has given up a low .295 wOBA against. He is now a -155 favorite against the Giants who are 28th in runs scored, 25th in wOBA(.290), and 28th in wRC+(82) overall and strike out 30% of the time against right-handed pitching. At these prices, Wheeler is my favorite PTS/$ pitcher on Tuesday.

Catcher/First Base

Matt Olson FD - N/A DK - 4500
Opponent - MIN (Matt Shoemaker) Park - OAK
FD - 12.6 DK - 9.4
The A's bats have really heated up over the last week(.373 wOBA, 149 wRC+, .245 ISO) and are a core team for me on the early slate today. They face Matt Shoemaker who gives up a lot of flyballs(48%) and has been punished giving up three home runs in two starts. His biggest issue has been lefties who have a .371 wOBA and two of those three home runs. This lines up perfect for Matt Olson who has been red-hot with hits in four straight and six of his last seven games including his first three home runs of the season. A reminder this game is game one of a double-header with Olson only available on DraftKings.
Jared Walsh FD - 1B 3600 DK - 1B/OF 4800
Opponent - TEX (Jordan Lyles) Park - LAA
FD - 11.6 DK - 8.7
On the main slate, I am also looking to target this mid-range for cash games and it starts with Jared Walsh who broke out in shortened 2020 season (.293/.324/.646 slash line) and is following it up with an excellent start to 2021. he went into Monday night with hits in nine of 12 games with four home runs and a .478 wOBA/219 wRC+. He and the Angels now get a plus matchup vs. Jordan Lyles who has given up 16 hits and eight earned runs through three starts and has been hurt by the long ball giving up four home runs and a 43% hard contact rate. Load up on Angels tonight in all formats.
Also Consider: Yuli Gurriel(HOU) who is cheaper than both of those guys and gets a bump playing in Coors Field
Second Base
Jazz Chisholm FD - 2B 3300 DK - 2B/SS 3900
Opponent - BAL (Matt Harvey) Park - MIA
FD - 8.22 DK - 6.24
There is a plethora of bad pitching to target today and Matt Harvey is next up on the list with his 5.02 ERA/4.41 xFIP through three starts. While Chisholm is not yet popping in our system due to a larger sample size, he is hard to ignore and not just because of the blue hair. He comes into today's game with a six-game hit streak including three multi-hit efforts and four extra-base hits. It is only a matter of time before he gets a shot near the top of the lineup but for now, the price is still fair, especially on DraftKings, putting him in play in all formats at a weaker position.

David Fletcher FD - 2B 2900 DK - 2B 3500
Opponent - TEX (Jordan Lyles) Park - LAA
FD - 10.33 DK - 8.07
Fletcher is literally the most boring player to play in DFS with no power but the guy has a pure contact swing, rarely strikes out(career 10.4%), and hits leadoff in front of the best player in baseball(don't @ me). I am not at all worried about the .237 average and neither are the Angels as he remains a staple at the top of the lineup and the good news here is that he may be starting to heat up with hits in six straight coming into tonight. Believe in him or not, he is cheap on both sites and has a ton of opportunity.
Shortstop

Carlos Correa FD - SS 3600 DK - SS 4800
Opponent - COL (Jon Gray) Park - COL
FD - 14.27 DK - 10.74
The middle infield position, in general, is tough today so it was a bit odd seeing Carlos Correa as the 9th most expensive option on the main slate in a game in Coors Field. It has been an average-at-best start to the season for Correa is hitting just .271 but both his xwOBA and xSLG are outperforming his wOBA/SLG so there may be light at the end of the tunnel and that leads to the best hitters park in the league.

Paul DeJong FD - SS 2800 DK - SS 3700
Opponent - WSH (Patrick Corbin) Park - WSH
FD - 10.65 DK - 8.03
This pick gives us a matchup of two players headed in opposite directions. After a slow start to the season(three hits first nine games), you could say Dejong is heating up with hits in six straight including a double dong night in a blowout win against the Nats last night. He nows gets a shot at Patrick Corbin whose start to the year has been nothing short of a disaster as he has given up 15 earned runs(4 HR) over two starts(6 IP). The biggest issue has been the fact he has walked(7) more than he has struck out(6) and left just 32% of runners left on base. Get it while it's hot and in this case, cheap, as well.
Third Base

Alex Bregman FD - 3B 3500 DK - 3B 5400
Opponent - COL (Jon Gray) Park - COL
FD - 15.06 DK - 11.21
Bregman appears ready to join his teammates on Tuesday after having to sit out the last five days due to COVID protocols. His season was a roller coaster ride before the time off as he started the season hot with four straight multi-hit games and followed it up with just one hit over his next four. Either way, we are getting an All-Star third baseman at Coors Field on a day where most infielders are in a tough spot.

Josh Harrison FD 2800 DK 4200
Opponent - STL (Adam Wainwright) Park - STL
FD - 8.72 DK - 6.72
Harrison brings us some nice value here early in the season as the sites are hesitant to boost his price despite a hot start. He comes into tonight with hits six of seven games with four multi-hit efforts while hitting fifth in the Nats lineup. Today, the Nats get a matchup against a pitcher in Wainwright is past the 7th inning stretch of his career and enters the night with an ugly 1.89 WHIP and has been punished for it having given up 10 earned runs in his first 12.2 innings pitched.
Outfield

Jesse Winker FD 3200 DK 4300
Opponent - ARI (Zac Gallen) Park - ARI
FD - 11.09 DK - 8.35
With three outfield spots to fill(and one flex spot on FD), the position is a great spot to mine some value and that is just what I will do today. It starts with Jesse Winker who is leading off for one of the hottest teams in baseball as the Reds are Top 5 in almost every offensive category. Winker has been a huge part of that as he has hits in four straight and eight of 10 games on the season for an elite .412 wOBA/156 wRC+. At these prices, he is in play in all formats on both sites today.

Randal Grichuk FD 2800 DK 3800
Opponent - BOS (Eduardo Rodriguez) Park - BOS
FD - 9.65 DK - 7.28
On the main slate, I am looking at the Jays for some value against a lefty and Grichuk leads the team with eight hits in 13 at-bats(.615 avg) including three doubles in the split. Going back to the start of last season, Grichuk has tallied an insane .439 wOBA and 182 wRC+ against lefties with a 41% hard contact rate. The matchup isn't much of an upgrade and is average at best as E-Rod has been good to start the year but it's hard to ignore those splits and prices on Grichuk helping us to load up elsewhere.
GRAB A FREE TRIAL OF OUR PROJECTION SYSTEM, AND CHECK OUT DFSR PRO!
FREE EBOOK
SECRETS TO CRUSHING DAILY FANTASY FOOTBALL!
DON'T SET ANOTHER LINEUP BEFORE YOU READ THIS BOOK.