Baseball Picks Daily Fantasy
Expert Advice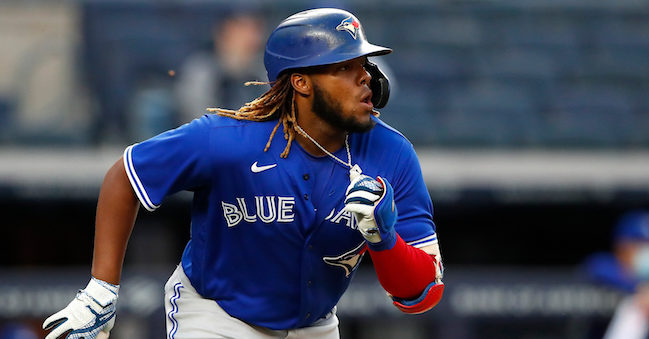 DraftKings and FanDuel MLB Picks for Sunday 9/12/21 - Main Slate
Now's your chance to get DFSR PRO, which will give you access to our MLB, NBA, PGA, NHL, and NFL optimizers and our new player lab! Get started for free by clicking the button below.
Pitchers
Aaron Nola FD 8800 DK 9300
Opponent - COL (Ryan Feltner) Park - COL
FD - 44 DK - 24.2
Nola comes into Sunday as a huge favorite against the Colorado Rockies. The Phillies are -260 at home and have a relatively easy matchup hear against one of the worst road offenses in the league. Nola is better than the 4.57 ERA would suggest with the xFIP sitting more than a run lower at 3.44. He is striking out about 11 batters per nine on the season with a 5.5:1 K:BB ratio pointing to a very efficient arm. He's just run bad on the strand rate and the HR/FB which is driving the ERA up. That shouldn't be an issue against the Rockies.
Lance McCullers Jr. FD 9000 DK 10100
Opponent - LAA (Jaime Barria) Park - LAA
FD - 38.76 DK - 21.57
McCullers is a -235 home favorite against the Angels on Sunday with the latter featuring about one scary bat in the whole lineup (Ohtani). The rest of the group is about as pedestrian as it gets and McCullers should have an easy time here. He's striking out hitters at a 27% rate this season through the 4.36 BB/9 rate is still something of an issue. He isn't quite as good as the 3.19 ERA would suggest with the xFIP sitting at 3.72, but this is still such a good spot. I like him a bit better on FanDuel, but he still slots as a DraftKings SP2.
Catcher/First Base

Vladimir Guerrero Jr. FD 4500 DK 6200
Opponent - BAL (Zac Lowther) Park - BAL
FD - 15.67 DK - 11.88
He is the highest projected bat on the slate and for good reason. For starters, the Blue Jays has a 6.4 implied run line coming into the game which is about as high as you'll ever see in a major league contest. And Vlad is about as good a hitter as you'll see with a 1.007 OPS on the season thanks to 42 home runs and a .407 OBP. He's just awesome. You are paying for it at this point for sure, but he is worth it.

Yuli Gurriel FD 2900 DK 5500
Opponent - LAA (Jaime Barria) Park - LAA
FD - 13.97 DK - 10.72
Jamie Barria has been just terrible this season and the Astros are in a good spot on Sunday. The former is striking out fewer than five batters per nine and he has a 5.22 xFIP. That's about as bad as you will see for a pitcher still allowed to take the mound every five days. Gurriel is a tough guy to strike out, putting the ball in play close to 80% of the time this season. He has 14 home runs and the OPS is sitting in the mid 800s. The DraftKings price is a little steep, but the FanDuel price is a joke.
Second Base

José Altuve FD 4300 DK 5100
Opponent - LAA (Jaime Barria) Park - LAA
FD - 14.58 DK - 11.15
Like I said with Gurriel, it is tough to avoid the Astros on this main slate with the matchup against Barria just being such a good one. Altuve doesn't strike out much anyway (13.6%) and that is even less of a concern here. The .836 OPS plays and he is having one of his best power seasons with 27 home runs so far. You are paying a premium on both sites, but it is worth it for the leadoff hitter considering what a good matchup they are in on Sunday.

Wilmer Flores FD 2000 DK 2700
Opponent - CHC (Justin Steele) Park - CHC
FD - 10.74 DK - 8.23
Flores should be hitting fifth or sixth for the Giants on Sunday when they face the lefty Steele. The former is very much a platoon player at this point, called in to do damage against lefties. For his career, he has an .816 OPS and 117 wRC+ in the split. The .342 wOBA against southpaws plays for sure and he is coming very cheap on both sites. It is a punt play with some upside considering the matchup and I like him as a way to fit the more expensive arms.
Shortstop

Bo Bichette FD 4000 DK 5200
Opponent - BAL (Zac Lowther) Park - BAL
FD - 15.02 DK - 11.53
The Blue Jays bats are expensive but it makes sense considering what they have done this season and how good of matchup this is against Lowther. The latter hasn't been very good in his 14 major league innings this season and projects to be a below-average major league arm. Bichette meanwhile is a fine hitter, though more valuable in fantasy with 22 home runs and 22 stolen bases on the season. He should be hitting cleanup for Toronto on Sunday and makes for high floor, though expensive, play.

Didi Gregorius FD 2500 DK 3700
Opponent - COL (Ryan Feltner) Park - COL
FD - 12.73 DK - 9.68
The Phillies face off against Ryan Feltner who might project to one day be an average major league arm but didn't show it in a limited run so far. Gregorius has struggled this season with a really low OPS though some of that has to do with a BABIP that is sitting about 50 points lower than his career average. He does have 11 home runs on the season and is putting the ball in play around 77% of the time. The price is cheaper on both sites and he should hit around 6th for the Phillies which would give him just enough plate appearance expectation.
Third Base

Josh Donaldson FD 3100 DK 5100
Opponent - KC (Kris Bubic) Park - KC
FD - 12.77 DK - 9.45
We can mix and match the 3B options on Sunday depending on the site. For FanDuel, Donaldson is coming much too cheap at just $3100 in the matchup against Bubic. For his career, Donaldson has crushed this split with a .937 OPS and .397 wOBA. He is one of the better lefty-killing bats over the last many years and remains able to do damage against southpaws. Bubic meanwhile is a below-average arm with only moderate swing and miss stuff. He has a 4.67 xFIP on the season and the Twins should be able to put up runs here.

Alex Bregman FD 4000 DK 3900
Opponent - LAA (Jaime Barria) Park - LAA
FD - 13.61 DK - 10.14
Meanwhile, Bregman is coming much too cheap on DraftKings at under $4K against the aforementioned Jaime Barria. Bregman was struggling some earlier in the season, but that is mostly behind him at this point. The second half of this season has been elite with a 1.049 OPS and .444 wOBA telling most of the story. For some reason, the DraftKings price hasn't caught up at all with this performance and he is still one of the better hitters in the game. Take advantage of the pricing error.
Outfield

George Springer FD 3900 DK 5300
Opponent - BAL (Zac Lowther) Park - BAL
FD - 16.65 DK - 12.52
We will definitely be stacking some Blue Jays on this slate with Springer setting the table for the bunch. He's struggled with injuries this season but is once again locked into the leadoff spot now. When healthy he's been excellent with a .910 OPS on the season thanks to 16 home runs in just 246 plate appearances. He is just one of the better hitters in the game and has even been a little unlucky with a BABIP 15 points lower than his career average.

Yordan Alvarez FD 3400 DK 5200
Opponent - LAA (Jaime Barria) Park - LAA
FD - 15.35 DK - 11.45
You have to love the middle tier FanDuel pricing on Alvarez who, like the rest of the Astros, should be able to put up runs against Barria here. You would like the walk rate to be a bit higher, but in all, he is still very much a solid bat with an .872 OPS and 28 home runs on the season. For his career, Alvarez has a .960 OPS against righties, one of the better numbers you will see and the 24-year-old remains one of the more dangerous young hitters in the league.
Darin Ruf FD 2700 DK 3400
Opponent - CHC (Justin Steele) Park - CHC
FD - 12.9 DK - 9.75
We have Run projected to hit leadoff against the lefty Steele on Sunday and that puts him in play as a middle-tier play on both sites. He's a risk to get pinch-hit for later in the game because of the righty-lefty stuff, but the early plate appearances are still worth it at these prices. He's been excellent this season with a .945 OPS in 274 plate appearances. And his career splits tell the story considering he has a 154 wRC+ and .945 OPS against lefties. This guy is just a southpaw killer and is coming cheaper on both sites.
FREE EBOOK
SECRETS TO CRUSHING DAILY FANTASY FOOTBALL!
DON'T SET ANOTHER LINEUP BEFORE YOU READ THIS BOOK.