Baseball Picks Daily Fantasy
Expert Advice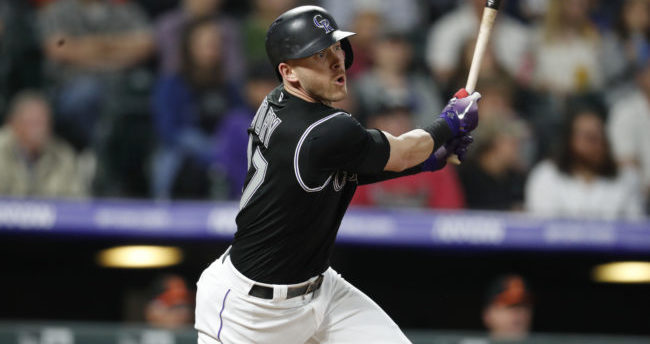 DraftKings and FanDuel MLB Picks for Tuesday 9/28/21 - Main Slate
Now's your chance to get DFSR PRO, which will give you access to our MLB, NBA, PGA, NHL, and NFL optimizers and our new player lab! Get started for free by clicking the button below.
Pitchers
Logan Webb FD 9000 DK 8900
Opponent - ARI (Luke Weaver) Park - ARI
FD - 45.78 DK - 24.69
Webb has turned into a borderline ace for the Giants this season, striking out batters at a 9.5 K/9 rate and rocking a 2.82 xFIP. Both are the best numbers of his young career and he piled on his most innings this season as well. There's some concern that with the regular season all but wrapped up for the Giants, that they might take it easy here. But if they are incentivized to win the NL West and stave off the Dodgers, then Webb could get a full complement of pitches. The Giants are the biggest money line favorites at -292 making Webb's win odds the best of the slate. He won't cost you a ton on either site and makes an easy cash game play.

Chris Sale FD 10000 DK 9400
Opponent - BAL (Bruce Zimmermann) Park - BAL
FD - 40.57 DK - 22.99
In terms of win odds and matchup, Sale isn't too far behind Webb here coming into the game with the Red Sox as -272 road favorites against the lowly Orioles. Baltimore and Arizona are easily the worst two teams in baseball, making this a great chance to stack arms against them on DraftKings. Since coming back from the injury that held him out for so long, Sale has been solid, though not exactly at his previous ace-level stuff. He's striking out batters at a 26% clip and has a 2.57 ERA that is punching above the 3.38 xFIP. The Red Sox haven't wanted to push him a ton, but the price and matchup is too good to pass up here.
Catcher/First Base
Ryan Zimmerman FD 2700 DK 4400
Opponent - COL (Kyle Freeland) Park - COL
FD - 12.55 DK - 9.48
With the Nationals heading into Coors Field, Zimmerman is coming too cheap on both sites considering his splits, the matchup, and the park. He's a platoon guy at this point but still does major damage to lefty pitching. On the season, he has a .900 OPS and .374 wOBA in that split, following a career trend line that has seen him tune up southpaws. He should be around fifth or sixth in the lineup and the Nationals have an implied run line over 5.5. This is an easy spot to roster Zimmerman, especially on FanDuel at under $3K.

C.J. Cron FD 3800 DK 3600
Opponent - WSH (Patrick Corbin) Park - WSH
FD - 13.78 DK - 10.38
We might be fully stacking Coors on this slate with the two highest run lines going here. Cron is having a very good season with an .899 OPS thanks to an 11% walk rate and 28 home runs. He's been 70 OPS points better for his career against lefties and this season, even in a smaller sample size, has close to a 1.300 OPS at home against lefties. This is a smash spot for Cron and the DraftKings price almost seems like a mistake.
Second Base

Brendan Rodgers FD 3100 DK 3900
Opponent - WSH (Patrick Corbin) Park - WSH
FD - 13.77 DK - 10.6
Rodgers should be in the second spot against the lefty Patrick Corbin on Tuesday with the Rockies coming in with the slate's highest implied run line at 6.5. Rodgers has delivered some power this season with 15 home runs and an .801 OPS. He's been more than 200 OPS points better for his career against lefties and has a .372 wOBA in that split. Corbin meanwhile is a shell of his former self and is struggling to get bats to swing and miss.
Rodgers is far and away the best second base play on the slate as long as he's hitting in the two-spot or higher. If you want a pivot, Josh Harrison (FD $2300 DK $4200) would make for a decent FanDuel punt if he's hitting leadoff against the lefty Tyler Anderson.
Shortstop
Trevor Story FD 3800 DK 4600
Opponent - WSH (Patrick Corbin) Park - WSH
FD - 18.04 DK - 13.71
Even with a dropoff in power over the last couple of seasons, Story is still the clear play at shortstop on Tuesday against the lefty Corbin. The former has raked southpaws for his career in Coors and has an elite .995 OPS and .412 wOBA in that split. He just mashes lefties and the park allows for such a power boost that he is a very tough fade here. The FanDuel price makes things easy and frankly so does DraftKings as well. Corbin is striking out fewer than 7.5 batters per nine on the season, meaning we aren't worried about any of the swing-and-miss stuff here.
Like Rodgers, Trevor Story is the clear cash game play at shortstop on Tuesday and it isn't particularly close. Because we don't need to pay all the way up for pitching on this slate, fitting Story's salary won't be a heavy lift. If you do want to pivot though, Xander Bogaerts (FD $3700 DK $5000) offers some nice upside with the Red Sox facing off against Bruce Zimmermann.
Third Base
Colton Welker FD 2500 DK 2200
Opponent - WSH (Patrick Corbin) Park - WSH
FD - 11.09 DK - 8.55
He might be hitting eighth for the Rockies, but sometimes that is good enough at a certain price point. Such is the case with Welker who is at, or near, the minimums on both sites. His short stint in the majors hasn't yielded much in the way of offense, but he did show some flashes in them minors which could have the power translate some to this level. Again, we are looking at a park and matchup kind of thing here. Considering third base isn't all that strong of a position, there are worse ways to go than cheap on Tuesday.

Yoán Moncada FD 3400 DK 4000
Opponent - CIN (Riley O'Brien) Park - CIN
FD - 12.28 DK - 9.3
Moncada should be hitting second against Riley O'Brien on Tuesday and won't break the bank for you on either site. Moncada still gets on base at a decent clip, 38% and that makes for a solid, high floor cash play. The ceiling isn't amazing considering the power numbers have never rounded back to the 2019 form, but he makes for a solid option at a weaker position.
Outfield
Hunter Renfroe FD 3600 DK 4200
Opponent - BAL (Bruce Zimmermann) Park - BAL
FD - 14.92 DK - 11.15
Like I said with Bogaerts, the Red Sox are also in a good spot against the lefty Bruce Zimmermann on Tuesday. The latter has been underwhelming (like most Orioles) this season and has posted a 4.27 xFIP. Meanwhile, Renfroe is still raking with 28 home runs on the season and he's moved up to second in the order when Boston faces southpaws. Renfroe is 170 OPS points better in his career against lefties and isn't overwhelmingly expensive on either site considering the matchup.
Lane Thomas FD 3500 DK 4100
Opponent - COL (Kyle Freeland) Park - COL
FD - 11.76 DK - 8.98
Lane Thomas will be in the leadoff slot for the Nationals on Tuesday when they head into Coors Field. He's been fantasy viable enough with seven home runs and six stolen bases in his 200+ plate appearances on the season. He gets on base around 35% of the time and though the sample size is small, Thomas has been way, way better against lefties. It's just 74 plate appearances, but he 1.093 OPS and 187 wRC+ in that split. The BABIP is unsustainable, but even regression would have him as a solid bat against lefties.
Sam Hilliard (FD $2700 DK $2500) and Raimel Tapia (FD $2800 DK $3400) are interesting options for the Rockies depending on where they hit in the lineup.
FREE EBOOK
SECRETS TO CRUSHING DAILY FANTASY FOOTBALL!
DON'T SET ANOTHER LINEUP BEFORE YOU READ THIS BOOK.