Baseball Picks Daily Fantasy
Expert Advice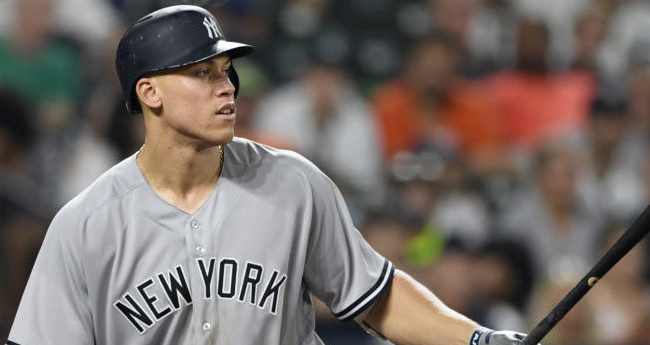 DraftKings and FanDuel MLB Picks for Sunday, 6/19/22
I had one of my better days of the year on Saturday, and I'm ready to keep rolling here. Charlie Blackmon and Tyler O'Neill carried me to a nice cash, and some of these prices are shocking from these DFS sites. It feels like these sites have been more volatile in terms of shifting the prices because I've seen some guys jump $1,000 in a two-day span. In any case, we'll try to capitalize on some of these significant shifts, so let's get started with some pitchers!
Now's your chance to get DFSR PRO, which will give you access to our MLB, NBA, PGA, NHL, and NFL optimizers and our new player lab! Get started for free by clicking the button below.
Pitchers

Chris Bassitt FD 9300 DK 8900
Opponent - MIA (Sandy Alcantara) Park - MIA
FD - 39.23 DK - 21.47
Bassitt has been more inconsistent than we expected, but this guy is too good to be this cheap. The right-hander has scored at least 19 DraftKings points in nine of his 13 starts, and that's really all you can hope for from a player in this price range. He also has a 1.60 ERA, 0.89 WHIP, and 9.9 K/9 rate in those outings, posting his duds against some of the best offenses in baseball. Miami is certainly not that, with the Marlins ranked in the bottom half of nearly every offensive category. They'd be near the bottom if they didn't drop 25 runs in a two-game span at Coors Field! Bassitt has always been a beast at home, posting a 2.19 ERA and 0.96 WHIP at home since 2020. The oddsmakers agree with our assessment, making the Mets a -140 favorite in a game with a seven-run total!
Brady Singer FD 8300 DK 7800
Opponent - OAK (Jared Koenig) Park - OAK
FD - 32.81 DK - 16.88
We want to use pitchers against Oakland all season. This is simply the worst offense in the sport, ranked bottom-three in runs scored, OBP, OPS, wOBA, and xwOBA. That puts any decent pitcher in play against them, and Singer has been better than that this year. In fact, Brady has a 3.62 ERA, 1.10 WHIP, and 8.9 K.9 rate since the opener. That even includes a seven-run dud against the Astros and that offense is obviously nowhere near Oakland. Throwing in Oakland Coliseum is a treat, too, with that spacious ballpark giving this game a 7.5-run total, with KC being a -145 favorite. A quality start and a win would make Singer one of the best plays on the board in this price range, and that seems like a strong possibility in this matchup.
Sandy Alcantara (FD $ DK $10500) has a 0.81 ERA and 0.74 WHIP over his last seven starts and is one of the safest plays on the board.
Catcher/First Base

C.J. Cron FD 4100 DK 8800
Opponent - SD (Blake Snell) Park - SD
FD - 14.49 DK - 10.89
Cron might be the frontrunner for NL Player of the Week, and he continues to do damage at Coors Field. The righty masher has a .322 AVG, .398 OBP, .643 SLG, and 1.041 OPS at home since joining the Rockies and has nearly identical splits against lefties. Cron has compiled a .356 OBP, .574 SLG, and .934 OPS with the platoon advantage in that same span. That's tough to overlook with his recent form, generating a 1.200 OPS over his last seven games. Blake Snell has also been a shell of himself this season, posting a 5.04 ERA and 1.36 WHIP. Don't be surprised to see the former Cy Young winner get blown up here.

Ty France FD 3300 DK 4500
Opponent - LAA (Kenny Rosenberg) Park - LAA
FD - 13.12 DK - 10.01
Not enough people know about France because this guy quietly rakes in Seattle. This guy has been locked into the three-hole all season for the Mariners, providing a .320 AVG, .395 OBP, .490 SLG, and .885 OPS. That's not far off his career averages, and it's strange that this guy doesn't get talked about among the best hitters in baseball. We obviously don't mind that he faces an inexperienced lefty in this spot, with Kenny Rosenberg making his second career start behind a 7.50 ERA and 1.67 WHIP. That makes the Mariners one of the sneakiest stacks of the day, with France being the main piece of it.
Second Base

Marcus Semien FD 3000 DK 5100
Opponent - DET (Drew Hutchison) Park - DET
FD - 10.7 DK - 8.09
Semien was one of the worst hitters in baseball through the opening month, but he's starting to find it now. The 2021 All-Star finished last year with 45 homers and 15 steals and has been playing at that pace for a few weeks now. He's got a .305 AVG, .380 OBP, .537 SLG, and .916 OPS over his last 23 games played, providing six homers and eight steals in that span. That makes him one of the hottest hitters in baseball, and we definitely want some exposure against Drew Hutchinson. The Detroit journeyman has a 5.37 ERA and 1.53 WHIP since 2015. How does he still have a job?

Gleyber Torres FD 3200 DK 3700
Opponent - TOR (Yusei Kikuchi) Park - TOR
FD - 9.47 DK - 7.25
The Yankees will be one of the best stacks on the board. This offense ranks second in runs scored this season, and they've been slaughtering southpaws all year. It's no surprise when looking at this lineup, sending out righties like Aaron Judge, Giancarlo Stanton, Josh Donaldson, DJ LeMahieu, and this guy. Torres has been one of those lefty killers, amassing a .672 SLG and .969 OPS against them this year. That makes this price tag challenging to understand, particularly with Torres totaling a 1.013 OPS over his last 20 games played. Yusei Kikuchi is not a guy we're scared of either, and we'll dive into his numbers later on!
Shortstop
Willy Adames FD 3200 DK 5300
Opponent - CIN (Mike Minor) Park - CIN
FD - 1.48 DK - 1.12
I'm a huge fan of Willy Adames, and it's clear the move to Milwaukee changed his career. He flirted with a .900 OPS after his trade to the Brewers last season and has flashed that power this year. The slugging shortstop has a .480 SLG in each of the previous three years, entering this matchup with five dingers across his last 12 games. That scorching form is extraordinary since Great American Smallpark is the second-best ballpark behind Coors Field, surrendering the most dingers this year. This pitching staff is a major reason why, and we'll get into Mike Minor's mediocre averages later.
Corey Seager FD 3100 DK 5400
Opponent - DET (Drew Hutchison) Park - DET
FD - 11.53 DK - 8.75
Many people scoffed at Seager's monster contract with Texas, but this guy has quietly had a nice season for the Rangers. The lefty shortstop has 13 homers already this year, producing a .351 OBP, .516 SLG, and .867 OPS over his last eight games. That makes him an intriguing option when looking at his splits, with Seager posting even better numbers against right-handed pitching. All of that makes him tough to fade against Hutchinson, who has some of the worst averages in baseball over the last decade.
Third Base

Manny Machado FD 4500 DK 10400
Opponent - COL (Antonio Senzatela) Park - COL
FD - 19.19 DK - 14.55
Using Machado in Coors Field sounds like a cheat code. He showed that on Friday and Saturday, collecting a homer, a double, two runs scored, and three RBI. That's the stud we've been seeing all season, with Machado accruing a .327 AVG, .398 OBP, .536 SLG, and .934 OPS this year. His counting stats are equally as absurd, collecting 47 runs, 44 RBI, 17 doubles, 12 homers, and seven steals. This is why he's one of the frontrunners for NL MVP, and it's scary that he gets so many games in Coors Field. Facing Antonio Senzatela is sensational, too, with the Rockies righty registering a 4.79 ERA and 1.81 WHIP. He's also crushed him throughout their careers, compiling a .421 AVG, .739 SLG, and 1.166 OPS in 21 at-bats against him.

Eugenio Suárez FD 3100 DK 4500
Opponent - LAA (Kenny Rosenberg) Park - LAA
FD - 11.51 DK - 8.56
Man, picking a second third baseman was tough, but Suarez appears to be in a good spot. While I despise Eugenio's terrible haircut, this guy could go yard here. This is simply one of the best power hitters in baseball, providing 167 homers, a .492 SLG, and .833 OPS since 2017. That's nearly 3,000 at-bats of mashing, and we certainly don't mind that he enters this matchup with a .387 OBP and .863 OPS over his last 17 games played. Getting that sort of production at this pricing is incredible, but we haven't even discussed that he gets the platoon advantage against a crappy lefty like Rosenberg.
Outfield

Aaron Judge FD 4100 DK 6100
Opponent - TOR (Yusei Kikuchi) Park - TOR
FD - 13.49 DK - 10.09
Saying Judge is a good play is about as safe as it gets. This dude is the clear frontrunner for AL MVP, and he's in line for a monster contract in the offseason. The big outfielder has a .312 AVG, .388 OBP, .671 SLG, and 1.059 OPS this year, thanks to his league-leading 25 homers. He's been posting power numbers like this throughout his career, and it's tough to fade him against a weak lefty. That happens to be Kikuchi, posting a 4.80 ERA and 1.54 WHIP this year. Not to mention, Aaron has accumulated a .586 SLG and .950 OPS against left-handers over the last three years!

Joc Pederson FD 3400 DK 4700
Opponent - PIT (Mitch Keller) Park - PIT
FD - 11.14 DK - 8.37
Joc Jams got a ton of publicity for his fantasy football dispute with Tommy Pham, but this guy has been doing work all season. Pederson has a .563 SLG and .909 OPS this year, doing almost all of that damage against right-handers. Joc has a .358 OBP, .589 SLG, and .947 OPS with the platoon advantage in his favor this season. That always has him batting cleanup for this talented Giants lineup, and they should undoubtedly exploit a gas can like Mitch Keller. The Pirates pitcher has a 5.79 ERA and 1.67 WHIP across 225 innings at this level.
Hunter Renfroe FD 3100 DK 3500
Opponent - CIN (Mike Minor) Park - CIN
FD - 1.62 DK - 1.22

Andrew McCutchen FD 2900 DK 3700
Opponent - CIN (Mike Minor) Park - CIN
FD - 14.45 DK - 10.83
This is my favorite two-man stack of the day. These Brewers are way too cheap, and I believe all of these righties will do well against Mike Minor. The Reds lefty has a 7.36 ERA and 1.50 WHIP in limited time this season but has a 5.32 ERA since 2020. That's a large sample size of terrible pitching, and it puts both of these Brewers in play. Let's start with Renfroe, who's got a .625 SLG and .952 OPS against lefties this year. McCutchen has similar splits, slugging his way to a .377 OBP, .558 SLG, and .935 OPS against them since 2020. That means both of these guys are about $1,000 too cheap on both sites, and they should both be in the heart of this order in one of the most hitter-friendly ballparks around!
image sources
Yankees Orioles Baseball: (AP Photo/Nick Wass)
FREE EBOOK
SECRETS TO CRUSHING DAILY FANTASY FOOTBALL!
DON'T SET ANOTHER LINEUP BEFORE YOU READ THIS BOOK.