Baseball Picks Daily Fantasy
Expert Advice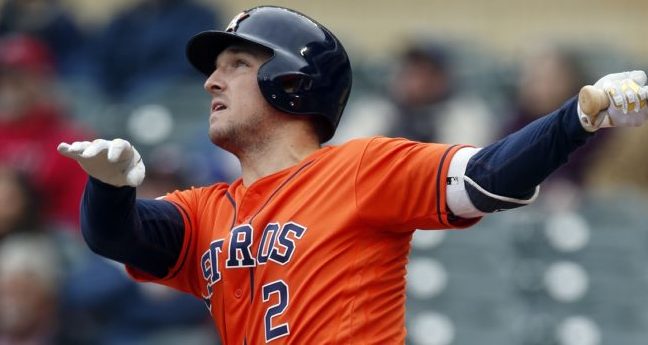 DraftKings and FanDuel MLB Picks for Friday 9/20/19
We only have two Friday's left in the regular season and I'm truly sad to the season coming to an end. It's been a fun season up to this point and our projection model has been killing it all year. Luckily, we don't have any Coors Field games on this slate and that makes things so much easier on us. What is weird about this time of the year is that we have wacky things happening with these rotations and lineups. So, be sure to monitor lineups and pitch counts before doing anything.
Now's your chance to get DFSR PRO, which will give you access to our MLB and NBA optimizers and our new player lab! Get started for free by clicking the button below.
Pitchers

Zack Greinke FD 9200 DK 9800
Opponent -
LAA (Jaime Barria)
Park -
LAA
FD
- 37.86
DK
- 20.39
The statistics from the Angels aren't going to tell you that this is a good play but this is simply not the same team right now. In fact, the Angels are without their three-best hitters, with
Mike Trout
,
Justin Upton
and Tommy LaStella all sidelined. That has players like
Kole Calhoun
,
Albert Pujols
and
Jared Walsh
making up the heart of this lineup. That's truly horrifying for Angels fans and it's no surprise this club ranks dead-last in runs scored for the month of September. We have to love someone as consistent as Greinke opposing them too, with the veteran posting a 2.95 ERA and 1.00 WHIP so far this season. That's why he and the Astros enter this matchup as a -350 favorite.
Anibal Sanchez FD 8300 DK 8100
Opponent -
MIA (Robert Dugger)
Park -
MIA
FD
- 31.35
DK
- 16.33
These prices are truly shocking. Sanchez has really bounced back the last two seasons and it's hard to understand why these DFS sites are disrespecting him with these prices. In fact, Sanchez has a 3,38 ERA and 1.18 WHIP dating back to last season. He's shown signs of that recently, pitching at least seven innings in his last two starts while allowing a total of 10 baserunners and two runs. That's truly scary for one of the worst offenses in baseball, with the Marlins ranked bottom-two in runs scored, OBP, OPS and xwOBA. That doesn't even take into consideration that Marlins Park is one of the most pitcher-friendly parks in the Majors, with Sanchez entering this matchup as a -200 favorite.
Only some pitch count concerns have me worried about
Clayton Kershaw
(
FD
$10400
DK
$10800) not getting full run here.

Catcher/First Base
Ji-Man Choi FD 3000 DK 4100
Opponent -
BOS (Rick Porcello)
Park -
BOS
FD - 10.29 DK - 7.75
Choi has quietly been one of the best hitters in the AL since the break and it really doesn't make sense why these sites continue to keep his prices so low. Over his last 21 games, Choi is generating a .418 OBP, .623 SLG and 1.041 OPS. That's why the Rays have been batting him either leadoff or cleanup for most of that span and he's typically even better against right-handers. Since 2017, Choi has a .372 OBP and .866 OPS with the platoon advantage in his favor. We're certainly not worried about
Rick Porcello
and his 5.77 ERA and 1.44 WHIP either.
Brandon Belt FD 2900 DK 3800
Opponent -
ATL (Mike Foltynewicz)
Park -
ATL
FD - 10.65 DK - 8.03
Belt is a tough sell for DFS but he's simply too good to be priced this cheaply. What makes him intriguing here is that he's rolling right now, hitting .378 over his last nine games en route to a 1.086 OPS. We always have to consider him against righties too, with Belt amassing a .357 OBP and .820 OPS against them since 2017.
Mike Foltynewicz
is certainly a pitcher who's prone to get blown up, pitching to a 4.80 ERA and 1.31 WHIP this season.
Second Base
Keston Hiura FD 3700 DK 5500
Opponent -
PIT (Steven Brault)
Park -
PIT
FD - 12.36 DK - 9.46
While we can't really use Hiura at $5,500 on
DraftKings
, we definitely want to get some exposure to him on
FanDuel
. That price discrepancy tells you everything you need to know and he should be $500 more on FD. We're talking about a guy who posted a 1.088 OPS at Triple-A this season and has been nearly as good in the Majors. In fact, Hiura has a .302 AVG, .575 SLG and .943 OPS with the Brewers this season. That's why they typically bat him in the heart of their order, which is horrifying for a lefty like
Steven Brault
.

Wilmer Flores FD 2700 DK 3900
Opponent -
SD (Eric Lauer)
Park -
SD
FD - 9.48 DK - 7.29
Flores is always in play when he faces left-handed pitching. While Flores is strictly a platoon player and usually forgotten in DFS circles, we've been on him in these circumstances all season long. The reason for that is because Flores has a .340 AVG, .639 SLG and 1.012 OPS with the platoon advantage in his favor this season. He comes into this matchup raking too, hitting .392 over his last 22 games en route to a 1.140 OPS.
Eric Lauer
's 4.60 ERA and 1.41 WHIP is certainly nothing we need to be concerned with either.
Shortstop

Alex Bregman FD 4000 DK 5400
Opponent -
LAA (Jaime Barria)
Park -
LAA
FD - 14.23 DK - 10.73
It's tough to fade Bregman the way he's swinging the bat right now. Since August 1, Bregman is putting together a .384 AVG .486 OBP, .742 SLG and 1.228 OPS. That's an absurd 42-game stretch and it has him directly in play for AL MVP consideration. That makes him awesome against anyone, especially a guy like
Jaime Barria
. The Angels right-hander is currently pitching to a 5.95 ERA and 1.39 WHIP, projecting the Astros for about six runs.
Corey Seager FD 3400 DK 4300
Opponent -
COL (Peter Lambert)
Park -
COL
FD - 12.04 DK - 9.17
Stacking Dodgers is always a good idea, particularly against this Rockies pitching staff. Colorado is sending out
Peter Lambert
for this game, with the righty generating a 6.98 ERA and 1.71 WHIP this season. Those are some of the worst averages in the NL and it's a scary sight against one of the best lineups in baseball. Seager has made minced meat of righties all season too, posting a .281 AVG, .500 SLG and .843 OPS against them. He's really feeling it at the plate right now, amassing a .543 SLG and .851 OPS over his last 33 fixtures.
Third Base

Josh Donaldson FD 3200 DK 4400
Opponent -
SF (Tyler Beede)
Park -
SF
FD - 12.41 DK - 9.27
What is with this pricing? Donaldson has been undervalued on these sites all season long and it really doesn't make sense why. Since the beginning of July, this dude has an OBP north of .400 and an OPS above 1.000. He's been just as ridiculous recently, totaling a .393 OBP, .579 SLG and .972 OPS over his last 33 fixtures. That's bad news for
Tyler Beede
, with the San Fran righty pitching to a 5.02 ERA and 1.52 WHIP so far this season.

Giovanny Urshela FD 2900 DK 4600
Opponent -
TOR (Jacob Waguespack)
Park -
TOR
FD - 8.53 DK - 6.52
This is yet another
FanDuel
price that I don't understand. Urshela has been performing at a $4,000 level throughout the second half and it's bizarre that we're looking at a $1,000 discount. Over his last 51 games played, Urshela has a .358 AVG, .658 SLG and 1.042 OPS. Those are truly amazing numbers from a player below $3,000 and it doesn't even take into consideration his superb matchup. The Yankees have an implied run total right around six, opposing Waguespack and his 4.70 ERA and 1.39 WHIP.
Outfield

George Springer FD 4100 DK 5600
Opponent -
LAA (Jaime Barria)
Park -
LAA
FD - 14.66 DK - 11.09
With Bregman popping up earlier in the article, we have to like Springer too. The reason for that is because the Astros are one of the highest projected teams on the slate and that's fantastic news for their leadoff hitter. This dude has been absolutely brilliant this season, generating a .291 AVG, .379 OBP, .577 SLG and .956 OPS. He's been even better recently, producing a .392 OBP and 1.074 OPS over his last 17 fixtures. We certainly want to exploit
Jaime Barria
's terrible numbers from the Bregman write-up as well.

Ryan Braun FD 3000 DK 4500
Opponent -
PIT (Steven Brault)
Park -
PIT
FD - 11.8 DK - 9.01

Lorenzo Cain FD 2800 DK 4000
Opponent -
PIT (Steven Brault)
Park -
PIT
FD - 12.55 DK - 9.77
We already foreshadowed this a bit with the Hiura write-up and we absolutely love the Brewers on this slate. The reason for that is because they're projected for about six runs in one of the best hitting environments in the Majors. They're also one of the few teams playing for something and that's terrible news for
Steven Brault
. The Pirates lefty has been struggling all season long, pitching to a 4.98 ERA and 1.49 WHIP.
Now that we have the matchup out of the way, let's discuss these players. Braun has notoriously destroyed left-handers throughout his career, accumulating a .319 AVG, .390 OBP, .601 SLG and .992 OPS against them. Cain has done similar damage throughout his career, providing a .304 AVG, .373 OBP and .839 OPS against them dating back to 2017. Don't be afraid to stack all of these guys together.
GRAB A FREE TRIAL OF OUR PROJECTION SYSTEM, AND CHECK OUT DFSR PRO!
FREE EBOOK
SECRETS TO CRUSHING DAILY FANTASY FOOTBALL!
DON'T SET ANOTHER LINEUP BEFORE YOU READ THIS BOOK.