Basketball Picks Daily Fantasy
Expert Advice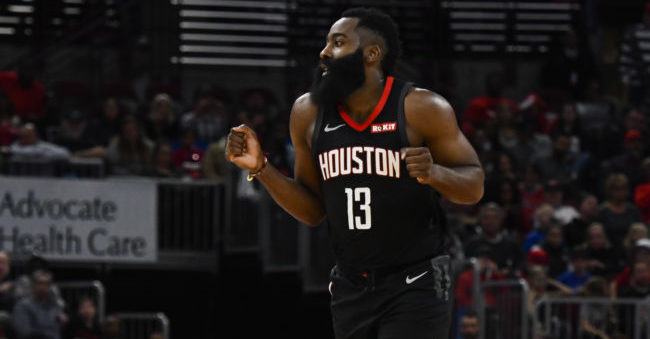 FanDuel NBA Picks and DraftKings NBA Picks - Thursday, 2/20/20
Head on over a for your chance to get DFSR PRO, which will give you access to our NBA FanDuel and DraftKings optimizer, our NFL Optimizer and NHL Projections as well. Plus our new player lab! Get started for free by clicking the button below.
First time with NBA or NFL? Be sure to read our free NBA and NFL Ebooks on building lineups, general strategy and more. We've got you completely covered.
Point Guard

JA Morant FD - $6700 DK - $7000
Opponent - SAC
Proj Pts FD - 37.13 DK - 38.05


De'Aaron Fox FD - $7800 DK - $7400
Opponent - MEM
Proj Pts FD - 42.86 DK - 42.98
We kick things off after the All-Star break with two of the league's most exciting young point guards squaring off against one another in Ja Morant and De'Aaron Fox. Our system was picking up on Morant's increased role in Memphis' offense to great effect leading up to the ASB, with Morant averaging 20 shots and 9.5 assists per game in the last two games before the break. I don't expect those totals to persist, but even splitting the difference between those numbers and his season averages would have him paying these prices handily. Fox has just been very steady on these prices all season, averaging exactly 5x points per dollar on these FanDuel prices to this point. The Kings' up and down season has caused him to miss his minutes in many games, but Vegas likes this one as being the most even contest on the slate, and both of these guys should be in for big minutes.

Terry Rozier FD - $5600 DK - $5700
Opponent - CHI
Proj Pts FD - 32.07 DK - 33.58
This is sort of a dumb price point for Rozier, right? He's been in the same role for Charlotte all season long, and has averaged roughly what we're projecting him for in this game. If these has been inconsistency in his performance it's largely been because his team has so much difficulty staying in games, but as chance would have it they are playing in the game with the second tightest spread on the evening. The Bulls aren't as good a match-up as you might expect for opposing point guards, but all that really matters here is the game staying close. Rozier is just a rock solid value play.
Shooting Guard
Bruce Brown Jr. FD - $3800 DK - $5200
Opponent - MIL
Proj Pts FD - 21.79 DK - 21.26
With Reggie Jackson out of the picture in Detroit and Derrick Rose likely still on a minutes limit, Bruce Brown could be the only ball-handler that the Pistons really have available to them for the majority of this game. The issue, of course, is that the Pistons are really, really bad, and Milwaukee is the exact opposite. I don't think you want to go there on DraftKings, but it's hard to imagine a game script that doesn't allow a guy at the bare minimum on FanDuel a chance to pay value and then some even in an awful match-up.
Caris Levert FD - $6100 DK - $6700
Opponent - PHI
Proj Pts FD - 34.69 DK - 36.07
Levert is flat out too cheap on FanDuel, and he's plenty affordable on DraftKings as well. While this is a tough match-up, we saw Levert go off in just as tough a match-up in two close games against the Raptors leading up to the All-Star break. He averaged 46.6 FanDuel points in those games, and while he was quite a bit worse against Indiana I think this game more closely mirrors the Toronto game. Brooklyn has a history of playing Philly tough, and the 8 point spread doesn't phase me too much here.

James Harden FD - $11000 DK - $11300
Opponent - GS
Proj Pts FD - 61.22 DK - 63.84
Harden is always going to be in play in pace-up match-ups, though this is sort of a funny one with the Warriors. When these two teams last met Harden played his full run of 38 minutes, supplying 54.7 FanDuel points in solid but unspectacular fashion. The Rockets are double digit favorites here, but given their complete reliance on their starters going into the ASB I think Harden looks safe enough here, and is a reasonable pay up option on a day where all the big money guys have some question marks.
Small Forward

Tobias Harris FD - $6200 DK - $6400
Opponent - BKN
Proj Pts FD - 33.46 DK - 34.26
Like a few other guys on this list, Harris is just a good clean value play with very little downside tonight. He's playing 36 minute rotations in close games, has averaged better than 5x points per dollar on these prices on the season, and has a solid match-up with the Nets. He presents size issues for the Nets, who will need to dedicated their taller players to Philly's tremendous size, and in his last two games against Brooklyn this year he averaged more than 40 fantasy points a game. It's a shallow night at the position, and I'm happy to start it with him.
Danuel House FD - $4900 DK - $4600
Opponent - GS
Proj Pts FD - 25.38 DK - 25.41
The Rockets are playing one of the shortest rotations in the league right now, and House finds himself squarely in the thick of things. He played 75 minutes in the Rockets last two games before the All-Star break, and he matches up very well with the Warriors here. If his minutes continue this way you can count on his price rising into the mid $5ks, and you don't need to twist my arm to play him against a Golden State team that's played a top 12 pace with a bottom 6 defensive efficiency this season. Eric Gordon's return looks unlikely at this point, but if he does return this would kill House unfortunately.
Also considered: Giannis, though I would start to be worried about the blowout there as I don't know that the 13 point line does that game justice.
Power Forward
Nemanja Bjelica FD - $5300 DK - $5900
Opponent - MEM
Proj Pts FD - 33.59 DK - 34.11
The thinning of the Kings' front court has done wonders for Bjelica, who was on a streak of 3 straight games paying 6x points per dollar or better on these prices before the Kings got blown out by the Mavs in their final game before the ASB. I see no reason that he shouldn't immediately return to his 33 minute rotation and keep topping 30 fantasy points a game, and a close game against a Memphis team that has allowed the sixth most fantasy points a game to opposing power forwards this season looks like a great spot for him to pick things back up.
Robert Covington FD - $6000 DK - $5500
Opponent - GS
Proj Pts FD - 33.55 DK - 32.61
Covington was brought to Houston as a three and D guy, and so far he's fit that bill to a T. In 4 games with the Rockets he's averaged 8 three point attempts and 3.6 defensive stats a game. That's an absurd amount of opportunity on this DraftKings price in particular, and we've already discussed the Rockets short rotation here. I can't say I absolutely love Covington here, and he also could potentially lose a minute or two if Gordon returns, but if Gordon is out again I think you can run him out there confidently.
Also considered: Draymond Green, PJ Washington - all the power forwards going tonight have similar issues with either erratic production or potentially problematic game scripts.
Center
Dewayne Dedmon FD - $4900 DK - $4800
Opponent - MIA
Proj Pts FD - 29.31 DK - 28.86
We have a wide variety of cheap centers to pick from tonight, but I'm giving the early nod to Dedmon. He's playing 30 minute rotations in close games for the Hawks right now, and his defensive contributions are helping him maintain a pretty ridiculous floor and ceiling. In his last three games he has averaged 30 fantasy points with 13 total defensive stats, and that's in spite of playing just 17 minutes in the Cavs game. Vegas likes this as a 6 point contest, and a full run of minutes for Dedmon means plenty of value at these prices.

Joel Embiid FD - $9600 DK - $9000
Opponent - BKN
Proj Pts FD - 47.8 DK - 49.64
Center is funny tonight, because you basically have a number of risky cheap guys and then Embiid, who is risky for totally different reasons. After being on a minutes restriction in his last two games for Philly before the ASB he randomly played 29 minutes IN the All Star game. He's been great on a per-minute basis since returning, though, and one has to assume that with a full week of time to rehab his thumb that he is fully in fighting shape. As mentioned earlier, there is some modest blowout risk (even worse for Embiid, whom the Sixers continue to treat with kid gloves), but you have to consider him against a Brooklyn team that once again finds itself in the top 3 of fantasy points allowed to opposing centers this year.
GRAB A FREE TRIAL OF OUR PROJECTION SYSTEM, AND CHECK OUT DFSR PRO!
FREE EBOOK
SECRETS TO CRUSHING DAILY FANTASY FOOTBALL!
DON'T SET ANOTHER LINEUP BEFORE YOU READ THIS BOOK.