featured Daily Fantasy
Expert Advice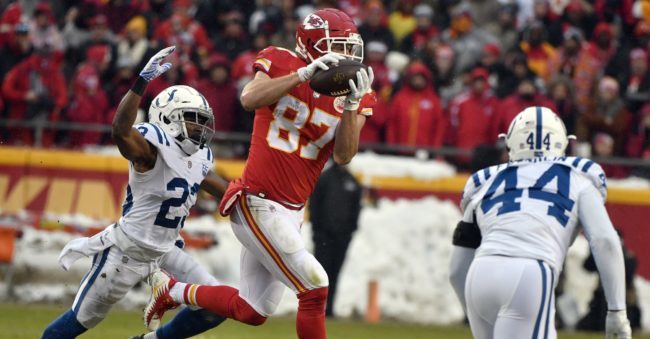 Daily Fantasy Football Cash Game Picks for FanDuel and DraftKings Week 15
Want access to the projections that power these picks? For a limited time we're offering a free one week trial to all the sports that we cover - that's optimal lineups for NFL, NBA, NHL, and MLB - for the same low price. Get started now!
Quarterbacks

Lamar Jackson FD 8200 DK 7500
Opponent JAX
Proj Points FD - 24.46 DK - 25.05
Though they are 8-5, the Ravens are still very much in a fight for their playoff lives over the home stretch of the season. Luckily, they get a dream matchup in Week 15 against the Jacksonville Jaguars who rank dead last in the league in defensive DVOA and are slightly worse against the pass than the run. Jackson has 50 or more rushing yards in each of the last seven weeks and 218 in just the last two weeks. In that span, he has five rushing touchdowns after only scoring one in the first five weeks. We've seen a return to the 2019 fantasy Lamar Jackson and he has the highest floor of any quarterback this week. It will cost you, but for cash games it hard to get much safer than Jackson against the Jags this week.

Jalen Hurts FD 6900 DK 5900
Opponent ARI
Proj Points FD - 19.77 DK - 20.83
We wrote Hurts up as a cash game play in Week 14, especially on DraftKings where he was coming very cheap. It paid off. In his first game as a starter, taking over for Carson Wentz, Hurts led the Eagles to a stunning upset over the New Orleans Saints and their top-2 defense. Hurts wasn't all that efficient through the air, completing only 57% of his passes (17-30) but he did throw a touchdown. Where he really put it up was on the ground, carrying the ball 18 times and piling on 108 yards. That should be the plan this week as well. The matchup against the Cardinals is more favorable than New Orleans, but this is still a top-10 defense. That being said, Hurts's ability to run gives you a solid baseline and the DraftKings price is still sub-$7k.
Taysom Hill FD 7500 DK 6000
Opponent KC
Proj Points FD - 22.89 DK - 23.65
We liked Hill for cash as well last week and things were looking real rough to start against the Eagles. Hill was as bad as humanly possible in the first half. But, while playing from behind in the second half he managed to dial things up and finished with 291 yards passing and two touchdowns. This week should be another chance to put up numbers against a Kansas City defense that's 18th overall but 30th against the run. With the Saints needing to keep pace with KC, look for Hill's volume to tick up and the rushing attempts to get closer to double digits. Keep an eye out for the return of Drew Brees, but I don't think it will be this week.
Running Backs
Derrick Henry FD 10200 DK 9500
Opponent DET
Proj Points FD - 24.21 DK - 25.25
How long can Derrick Henry continue to perform at an all-world pace? Well, the answer on Sunday was, "at least one more week." He torched the Jags for 222 yards and 2 touchdowns on 28 touches. Yes, it was a terrific match-up against the Jags, but this one against the Lions is arguably better, with the Lions holding a similar defensive DVOA, and a worse DVOA against the run. Henry's expensive, but he's also the kind of guy that can make you cash on his own.
The tension with playing Henry is around Dalvin Cook's now too-cheap price. The Vikings have a much tougher match-up with the Bears, but they are still 3.5 point favorites. Cook got a lot of touches in their last meeting, but didn't do a whole lot with them. He is much cheaper than Henry, though, and if the savings matters it's fine to pivot to him.
Cam Akers FD 6700 DK 6600
Opponent NYJ
Proj Points FD - 16.62 DK - 16.83
Do we dare to run a Rams running back in cash games? Well, if there were a week to do it, you'd figure this would be it. Akers has taken the Rams' running back job in a stranglehold over the last two weeks, netting 50 carries and 4 targets against the Patriots and Cardinals. This week rates to be another great game script against the Jets, with the Rams favored by 17 points as of Tuesday. Akers is also extremely cheap at less than $7,000 on both sites. Now, it's not a perfect play - Akers isn't really involved in the passing game very much, and the Jets are better against the run than against the pass. Still, at these prices, you bite the bullet and play him in cash games.
Situations to watch:
Ronald Jones
had finger surgery on Tuesday, likely leaving a trio of potential candidates for us to pick from. Keep an eye out for if one is named the clear number one starter this week, since it would be a great price in a great game script.
We're going to think long and hard about Jonathan Taylor this week. He had 20 carries last week, but in this exact match-up with the Texans who weeks prior he touched the ball 16 times.
If Brees manages to make it back, Alvin Kamara would instantly vault into cash game consideration.
David Montgomery is still lurking, though the price has come up and the opportunity has petered out.
All in all it's a tough week for running backs, so we'll keep a close eye out for potential value this week. I'm really hoping we get Salvon Ahmed or Myles Gaskin in Miami, but it's still a wait and see for now.
Wide Receivers
Brandon Aiyuk FD 6900 DK 6300
Opponent DAL
Proj Points FD - 17.22 DK - 20.78
Kendrick Bourne FD 4800 DK 4100
Opponent DAL
Proj Points FD - 10.93 DK - 13.18
Deb Samuel might be out the rest of the season and definitely won't play this week. That's going to open up more targets for these two wide receivers. Since Week 8, Aiyuk is top-20 in targets which doesn't sound all that great until you remember that he missed two games because of Covid-19. In fact, over his last 5 games (that same stretch) he ranks behind only DaVante Adams and Tyreek Hill in DraftKings points per game. That's remarkable and yet he's still only priced as a high-end WR2. This is still such a value spot for Aiyuk who is criminally underpriced on both sites.
Meanwhile, with Samuel out, Bourne stepped up and played the second-most wide receiver snaps for the 49ers and saw the second-most targets (7). His main attribute here is that he's cheap and should be locked into at least an increased role in the offense. I suppose we could see more Richie James Jr. who had a big week against the Packers in early November when the 49ers were dealing with Covid cases. He was third in line last week in targets and snaps.

Michael Thomas FD 7000 DK 7200
Opponent KC
Proj Points FD - 17.72 DK - 22.03
With Taysom Hill under center over the last four games, Michael Thomas is back to seeing close (ish) to the target share he had in his record-setting season in 2019. In that span, he's averaging 9.25 targets and 86 yards per game. That isn't quite the elite WR1 stuff he showed last season of course, but he isn't priced that way either. The FanDuel price is particularly cheap because the touchdowns have been nonexistent. He has zero on the season. That feels like a lot of run bad though it's worth noting the red zone targets are down significantly this season. All that said, the floor on Thomas is still high enough just with the target share alone at these prices.
Allen Robinson II FD 7300 DK 7400
Opponent MIN
Proj Points FD - 16.03 DK - 19.67
Robinson is now third in the league in targets this season behind only Keenan Allen and Stefon Diggs. DaVante Adams will likely catch him, but it's a testament to how consistent and good Robinson has been over the course of the season. Over the last three weeks, with Mitchell Trubisky under center, Robinson has 13, 7, and 13 targets with 272 total yards and three touchdowns. In fact, this season with Trubisky playing, A-Rob is averaging 84 yards receiving on 10.66 targets. That's near-elite usage and he draws an exploitable Vikings secondary.
Tight Ends

Travis Kelce FD 8500 DK 8000
Opponent NO
Proj Points FD - 17.78 DK - 21.52
Can we just keep rolling Kelce out at increasing prices? Right now, it looks like we can. Listen, it looks weird to have this much money anchored into the tight end position. It makes us make concessions in ways we're not used to (like playing three $6k-$7k wide receivers). But frankly, it's been worth it. He's on back to back weeks with exactly 8 catches for 136 yards and a touchdown. He's had 8 catches or more in six straight games. How's that for consistency? The Chiefs will need him against New Orleans' stout defense, and it looks like another week where we can happily pay up at tight end.

T.J. Hockenson FD 6200 DK 5200
Opponent TEN
Proj Points FD - 12.74 DK - 15.73
Hockenson is just flat out good right now, averaging more than 9 targets and 12 FanDuel points a game in his last three weeks, and led all tight ends with 11 targets last week. He's a security blanket for Stafford right now, and has to be considered the highest floor option among the non-Kelce tight ends. If Golladay manages to return you might want to wait a week to see what TJ's role looks like, but otherwise he gets a full green light from us.
UPDATE: Stafford's condition is more serious than it appeared after his rib injury on Sunday. If he were to miss, you can't consider Hockenson in cash.
Logan Thomas FD 5600 DK 4000
Opponent SEA
Proj Points FD - 9.78 DK - 12.06
Tight end ebbs and flows, but right now Logan Thomas seems like he's emerging from a pretty scrappy bunch. He has 15 catches on 18 targets in his last two weeks, and now has touchdowns in two of his last three games. Haskins potential return probably doesn't kill him - he had 8 targets in the first three games of the season. Keep an eye on Mike Gesicki. He got hurt toward the end of the Chiefs game, and he may be out this week. If he winds up being available he could be a great play once again.
Defense / Special Teams
Rams FD 5000 DK 4500
Opponent NYJ
Proj Points FD - 8.64 DK - 8.64
Are you going to have enough left over to afford the Rams? It's possible you won't. But if you do, it's hard to imagine a defense with a higher floor. Their ridiculous front 7 gives them a high floor thanks to their 42 sacks (good for third in the league), and going up against a team that has a 14 point implied total makes it even better. Not much to belabor here - if you can get a good defense in the best possible match-up, it's tough to complain.
Vikings FD 3900 DK 2800
Opponent CHI
Proj Points FD - 6.59 DK - 6.59
As you go to cheaper defenses, you're always going to be able to find chinks in the armor. This play is no exception. The Vikings are the cheapest team facing an opponent with a sub 22 point implied total, and investing a ton in defenses is usually a losing proposition. The Vikes aren't great at getting after the quarterback, but Chicago turns the ball over enough that you might still have some upside here. There isn't an obvious "Dallas against the Bengals" play like we had last week, but there are still ways to get away from this bad position cheaply.
GRAB A FREE TRIAL OF OUR PROJECTION SYSTEM, AND CHECK OUT DFSR PRO!
FREE EBOOK
SECRETS TO CRUSHING DAILY FANTASY FOOTBALL!
DON'T SET ANOTHER LINEUP BEFORE YOU READ THIS BOOK.