Basketball Picks Daily Fantasy
Expert Advice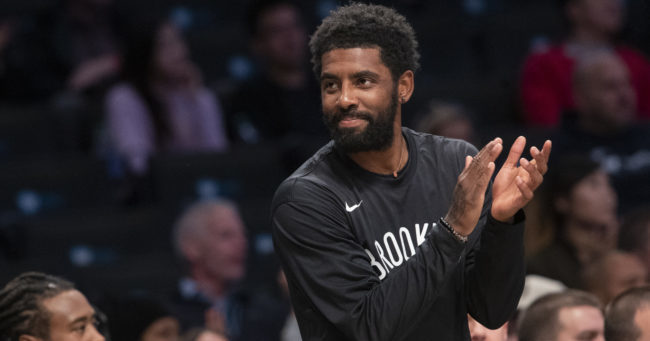 FanDuel NBA Picks and DraftKings NBA Picks - Sunday, 1/3/21
Head on over a for your chance to get DFSR PRO, which will give you access to our NBA FanDuel and DraftKings optimizer, our MLB Optimizer and NHL Projections as well. Plus our new player lab! Get started for free by clicking the button below.
First time with NBA or NFL? Be sure to read our free NBA and NFL Ebooks on building lineups, general strategy and more. We've got you completely covered.
Point Guard

Mike Conley FD - $6600 DK - $6900
Opponent - SA
Proj Pts FD - 35.88 DK - 38.06
Conley has turned into the guy we hoped he'd be from the moment he joined the Jazz, contributing across multiple categories en route to being a great high floor mid-range point guard. He's shooting 3 more times a game, and making 7% more of the shots he takes. He's basically improved upon his last good year in Memphis, and I'm sure Jazz fans have to be delighted. The Spurs are building upon the up-tempo game they ran during the bubble, playing the 12th fastest pace this year. Conley is still too cheap for this new production, and I'll happily run him in cash games.

Kyrie Irving FD - $9500 DK - $9000
Opponent - WAS
Proj Pts FD - 51.18 DK - 53.67
Well, if you thought Durant joining the Nets was going to slow down Kyrie's usage, you are looking mistaken. Kyrie is shooting almost exactly the same number of shots as he was last year, with the big difference being that defenses can't just sell out to stop him anymore. He hasn't paid these prices just yet, but that should come as he finally puts together a game where he's not running terribly from the field and he plays his full run of minutes. And Washington? Yikes. They're rocking the league's 3rd fastest pace and 5th worst defensive efficiency. Kyrie is a great play in any format.
Also considered: Steph Curry. It's basically a challenge play between him and Kyrie, but I'll lean into Kyrie on the basis of the match-up.
Shooting Guard

Paul George FD - $8000 DK - $8700
Opponent - PHO
Proj Pts FD - 44.02 DK - 45.89
George's price is still being depressed by a number of weird games that saw him lose his minutes to start this season, but we know from the Clippers' three close games that he should be good for 36 minutes in close games. He's averaged 40 fantasy points a minute in 32 minutes
a game this season, which you'd be happy with here. Phoenix has been an uncharacteristically tough DFS match-up this season, with Paul guiding them to a slower pace and a higher defensive efficiency than we've seen in the past. But in George's case, it's just a case of a $9k player priced at $8k (on FanDuel at least).

C.J. McCollum FD - $8800 DK - $8400
Opponent - GS
Proj Pts FD - 47.84 DK - 49.41
New year, new CJ? McCollum has been red hot to start the year, including a fantastic 11/21 night against the Warriors on New Years' day. He's shooting 1.4 more shots per game on a little over a minute less time on the court per game, which speaks to a potentially expanded role this year. The Warriors, meanwhile, are a dream match-up for opposing shooting guards this season. They've played the league's fastest pace with the second-worst defensive efficiency. I don't know if I'd want to pay this premium for CJ in a league average match-up, but in this one, I'm more than okay with it.
Also considered: Malik Beasley. Minnesota hasn't played a close game since the opener, which is keeping his price depressed. Of course, the Wolves are 8 point dogs here, and him seeing his full run is far from a lock.
Small Forward
Otto Porter FD - $4400 DK - $6200
Opponent - DAL
Proj Pts FD - 33.07 DK - 34.11
Small forward features a lot of good options today, but Otto Porter Jr. is jumping off the page, to me. With Lauri Markkanen already ruled out due to the Covid protocols, Porter should be set to make another start against the Mavs here. He showed his ceiling (55.9 FanDuel points) against the Wizards, and his floor (19.8 FanDuel points) against the Bucks. He's easily topping a fantasy point per minute right now, and if Chicago can keep it close, this is just a flat out incorrect FanDuel price. I don't think I'd want to test my luck with the DraftKings price, though.

Kevin Durant FD - $9600 DK - $9300
Opponent - WAS
Proj Pts FD - 51.8 DK - 52.65
With the savings from Porter, it's pretty tempting to grab Kevin Durant. How quickly we all forgot that this guy is just incredible. I was looking at his year to date stats and thinking - "Man, 51% from the field and 50% from 3? No way he can keep that up!" Then I looked at what he did with Golden State when healthy. While we can't expect 50% from three, he's probably going to shoot 42%+. Playing with Kyrie hasn't really crushed his usage, either, which makes sense when you consider that he was surrounded by great offensive talent in Golden State as well. And while nobody can really defend Durant, Washington isn't one of the teams that can even pretend to, given the stats we gave you in Kyrie's write-up. Durant is a fantastic pay-up option as a result.

Keldon Johnson FD - $5800 DK - $6100
Opponent - UTA
Proj Pts FD - 35.34 DK - 35.35

Kyle Anderson FD - $6400 DK - $6400
Opponent - LAL
Proj Pts FD - 37.48 DK - 38.66

Mikal Bridges FD - $5500 DK - $5800
Opponent - LAC
Proj Pts FD - 31.15 DK - 30.94
Our system views all three of these guys pretty similarly, and I felt like it would be a stretch to recommend any one over the other. All three have similar stories - they are underpriced relative to their current roles, but also in potentially bad match-ups here. Anderson and the Grizzlies could get blown out. Bridges could draw either of the Clippers' defensive stoppers. Johnson plays against the Jazz and their 25th overall pace. Still, if you can't pay up for Durant, I don't mind any of them.
Power Forward
Brandon Clarke FD - $4800 DK - $5400
Opponent - LAL
Proj Pts FD - 27.34 DK - 27.09
Here's one of the easier plays on the board! Clarke has been a points per minute beast off the bench for the Grizz this year, and got a start on Friday thanks to Memphis' overwhelming injuries. While the Lakers might have their way here, Clarke is probably more appropriately priced for the 25 minutes he was playing off the bench rather than the 31.5 he played as a starter. At 25 minutes he's a fine play, and if he gets full run again he's an absolute steal.

Nicolas Batum FD - $4700 DK - $4800
Opponent - PHO
Proj Pts FD - 26.23 DK - 26.67
It's not exciting, but with Morris ruled out once again Batum should be in line for 34 minutes against the Suns here. He hasn't really been shooting much, but he's contributing across the board with solid rebounding, assist, and defensive numbers. Power forward is pretty rough if you don't want to run a speculative option like Naz Reid, and getting away from a poor position relatively cheaply looks fine to me.
Also considered: Naz Reid, who finds himself in a similar situation to Clarke.
Center
Rudy Gobert FD - $7800 DK - $7200
Opponent - SA
Proj Pts FD - 44.95 DK - 45.72
The Stifle Tower has been kind of great so far this year, right? He's matching last year's scoring and rebounding totals in spite of playing 4 fewer minutes per game, but price under last season's prices because he's lost minutes in several random blowouts. There's no line on this game yet, but our model predicts a relatively close contest, in which Gobert should easily hit 40+ fantasy points.

Thomas Bryant FD - $5800 DK - $6600
Opponent - BKN
Proj Pts FD - 35.82 DK - 36
Bryant has been a killer on these prices on a per-minute basis this season, and while foul trouble and a blowout could stand in the way of him reaching his potential in this game, he's a great high-ceiling option if you think the Wizards can overcome being 10 point underdogs here.
If you trust Ibaka's minutes from last game, he's a clear play today. If you are worried that he might go back to a relatively timeshare with Zubac he's more like a big tournament play.
GRAB A FREE TRIAL OF OUR PROJECTION SYSTEM, AND CHECK OUT DFSR PRO!
FREE EBOOK
SECRETS TO CRUSHING DAILY FANTASY FOOTBALL!
DON'T SET ANOTHER LINEUP BEFORE YOU READ THIS BOOK.