Baseball Picks Daily Fantasy
Expert Advice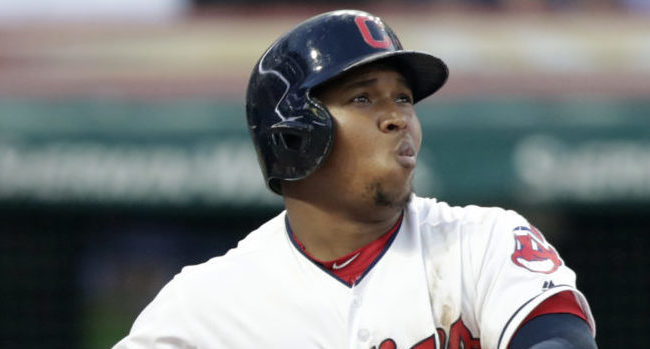 DraftKings and FanDuel MLB Picks for Sunday 4/11/21
Now's your chance to get DFSR PRO, which will give you access to our MLB, NBA, PGA, NHL, and NFL optimizers and our new player lab! Get started for free by clicking the button below.
Pitchers
Matt Shoemaker FD - P 7800 DK - SP 6900
Opponent - SEA (Chris Flexen) Park - MIN
FD - 35.43 DK - 18.22
Sunday has maybe the worst collective group of pitching on a larger slate that you'll ever see. Almost all of the arms are mediocre at best and downright bad at worst. Shoemaker is a -175 home favorite against the Mariners which is about as good as you'll find here. He had a solid first start of the season in his first outing, and last season struck out a little more than eight batters per nine. Again, on this slate that's a good number. The Mariners are a weak-hitting squad throughout and get especially bad near the bottom of the lineup. We need to take what we are given here on Sunday and load up on bats against all of the bad arms.
Trevor Williams FD - P 8000 DK - SP 8300
Opponent - PIT (JT Brubaker) Park - PIT
FD - 31.78 DK - 15.76
As I said, pitching is total garbage on this main slate of Sunday MLB action. It's a total pit of bad arms and we are going to need to tread lightly. Williams had a solid first outing of the season, going six innings, striking out six, and walking two. He was able to tick up his strikeout rate last season to almost eight batters per nine, a better number than his career averages. And there's some chance getting a new look with the Cubs will change some of his approach this season as well. He's coming in as a -152 road favorite against the very weak Pittsburgh Pirates and that's about as many superlatives as we can give any pitcher on this slate.
Consider Dylan Cease (FD $6300 DK $7200)

Catcher/First Base

Paul Goldschmidt FD - 1B 3800 DK - 1B 5300
Opponent - MIL (Brett Anderson) Park - STL
FD - 12.13 DK - 9.12
Goldschmidt hasn't provided the returns the Cardinals wanted when they traded for him two years ago, that much is for sure. The power disappeared last season when he hit only six home runs. But this is still a guy with eye-popping career numbers against lefties. He's put up a career OPS over 1.000 in that split with a crazy .424 wOBA. I still like him in this spot against the southpaw Brett Anderson and he is a good price on FanDuel. It's getting a little expensive on DraftKings, but again, we aren't paying for pitching at all.

Anthony Rizzo FD - 1B 3400 DK - 1B 5100
Opponent - PIT (JT Brubaker) Park - PIT
FD - 12.15 DK - 9.1
Rizzo struggled last season and it hasn't started off all that great this year either. He hasn't been able to get going much in the power department over his last 250 plate appearances with only 12 dingers in that time. But the walks have been good to start this year at 14% and he's still very tough to strike out. Brubaker has some K upside, but also tends to get wild at times as well. This is a chance for Rizzo to take advantage of his patient approach.
Second Base

Jurickson Profar FD - 2B 2500 DK - 1B/OF 3200
Opponent - TEX (Mike Foltynewicz) Park - TEX
FD - 12.16 DK - 9.21
If Profar is going to continue hitting second in the Padres' lineup then he's coming too cheap on both sites. He makes a lot of contact, putting the ball in play about 80% of the time over the last couple of years. There isn't a ton of power there, but he did have back-to-back 20 home run seasons in 2018 and 2019. It's dropped off some, but there is a little pop in the bat. It's all about the batting lineup placement here though if he's going to be able to stick at the top of the order.

Cesar Hernández FD - 2B 2700 DK - 2B 4400
Opponent - DET (Jose Urena) Park - CLE
FD - 10.98 DK - 8.48
Hernandez should be in the second slot in the lineup for the Indians on Sunday when they face Jose Urena. Hernandez has started off poorly this season though does continue to show a patient approach at the plate. He's tougher to strike out at only 19% for his career and this season is taking quite a few walks. Urena meanwhile is a true gas can who's coming off of a 5.98 xFIP last season. It's easy to like the Indians in this matchup on Sunday.
Shortstop

Xander Bogaerts FD - SS 3100 DK - SS 5500
Opponent - BAL (Jorge Lopez) Park - BAL
FD - 13.07 DK - 9.9
We gave Xander as a play on Saturday and I don't mind going back to the well on Sunday against Jorge Lopez. The latter is a journeyman pitcher who's been all around the majors and now lands on the Orioles and their weak pitching staff. He'll fit right in. For his career, Lopez has struck only a little more than seven batters per nine and walked more than three. Bogaerts remains one of the best offensive shortstops in baseball and is one of the few who hit consistently near the top of the lineup.

Bo Bichette FD - SS 3000 DK - SS 4800
Opponent - LAA (Alex Cobb) Park - TOR
FD - 11.41 DK - 8.76
Bichette is coming just $100 cheaper on FanDuel but $700 less on DraftKings. That's a good discount from Xander and I like the matchup against Alex Cobb. Bichette has a .880 OPS through his first two major league seasons and is shaping up to be one of the superstars in the league. He's only in his age 23 season and already has shown the ability to make a lot of contact in his first 374 plate appearances. That approach is going to work against Cobb who has struck out right around seven batters per nine for his career and has been considerably worse than that over the last couple of seasons.
Third Base

José Ramírez FD - 3B 4100 DK - 3B 5800
Opponent - DET (Jose Urena) Park - CLE
FD - 15.35 DK - 11.54
As I said with Hernandez, you have to love this spot for the Indians against Urena who has had an ERA well over 5.00 for the last couple of seasons. Ramirez meanwhile turned right back into his MVP-like self in the shortened 2020 season in which he put up a .993 OPS thanks to 17 home runs in just 254 plate appearances and a 12% walk rate. He's among the elite hitters in the game and his approach is set to give a guy like Urena real problems. He can go with patience but also punish mistakes as well.

Rafael Devers FD - 3B 2900 DK - 3B 5400
Opponent - BAL (Jorge Lopez) Park - BAL
FD - 13.9 DK - 10.53
Devers is coming considerably cheaper on FanDuel at sub-$3K and that's a nice value spot for the third baseman. He might never get back to the 2019 numbers that saw him spike a low .900s OPS, but he should be better than what we've seen over the last couple of seasons from the young hitter. He's shown more patience at the plate so far this season which is a good sign and he's also running bad in the BABIP department which is keeping the OPS and the price down. This is a good buy-low spot.
Outfield

Mike Trout FD - OF 4500 DK - OF 6200
Opponent - TOR (Undecided) Park - TOR
FD - 13.24 DK - 9.77
When pitching is cheap you can run the best hitter in baseball. It's kind of that simple. Trout is really expensive for a reason. It's because he's awesome. This season has started no different. He's come out of the gate like gangbusters and has already cracked three home runs. Look, there are only so many ways to call this guy one of the true elite and generational talents we've ever seen. There's a reason his prices are as high as you'll get for a hitter and there's a reason he's still worth those prices.
Alex Verdugo FD - OF 2700 DK - OF 4400
Opponent - BAL (Jorge Lopez) Park - BAL
FD - 12.1 DK - 9.32
He should still be in the second slot for the Red Sox on Sunday and he price is way too cheap on FanDuel if that's the case. It's a value on DraftKings as well. Verdugo doesn't take a lot of walks, but he's also very tough to strikeout as well which should have him putting the ball in play against Lopez. Let's see if he can get back to the mid-800s OPS he flashed last season in limited plate appearances.
Consider Franmil Reyes (FD $2800 DK $4100) if he's around the middle of the lineup.
GRAB A FREE TRIAL OF OUR PROJECTION SYSTEM, AND CHECK OUT DFSR PRO!
FREE EBOOK
SECRETS TO CRUSHING DAILY FANTASY FOOTBALL!
DON'T SET ANOTHER LINEUP BEFORE YOU READ THIS BOOK.