Baseball Picks Daily Fantasy
Expert Advice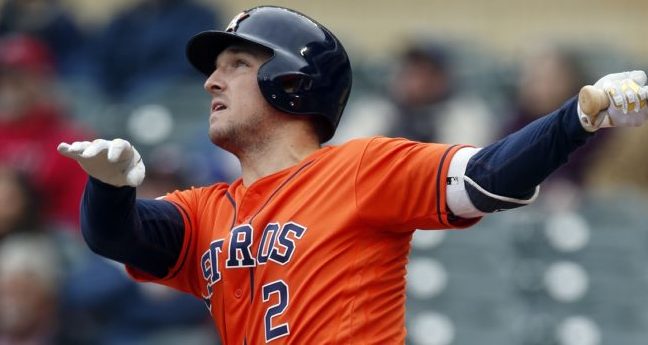 DraftKings and FanDuel MLB Picks for Wednesday 4/21/21
On Wednesday, we get another full day of games with a large variety of slates so I will be trying to cover it all with my top picks at each position. Let's get started.
Now's your chance to get DFSR PRO, which will give you access to our MLB, NBA, PGA, NHL, and NFL optimizers and our new player lab! Get started for free by clicking the button below.
Pitchers

Kenta Maeda FD - P 7900 DK - SP 7400
Opponent - OAK (Frankie Montas) Park - OAK
FD - 35.07 DK - 18.54
The first thing that stands out today is the low price on Kenta Maeda on the early slate. He enters the day with a 3.07 ERA/3.66 xFIP and while the walks(5) have pushed up the pitch count and limited his overall upside, he is generating a 16.5% swinging-strike rate and the A's are striking out 28% of the time vs. right-handed pitching. The matchup isn't great here but the price is too hard to avoid, especially in Draftkings as an SP2.
Tyler Mahle FD - P 8800 DK - SP 9500
Opponent - ARI (Merrill Kelly) Park - CIN
FD - 36.08 DK - 19.04
On the main slate, we get even more PTS/$ value(2nd highest on the day) with Tyler Mahle who is off to a great start in 2021. Like Maeda, he has had some issues with control limiting the length of his outings but has given up just seven hits and four earned runs in 14 innings with an insane 39% K rate. He nows gets a plus matchup against a D-backs team that is 24th in wOBA(.291) and 25th in wRC+(80) against right-handed pitching. He is my top pitcher on the main slate in all formats.

Catcher/First Base

Yuli Gurriel FD - 1B 3600 DK - 1B 4900
Opponent - COL (Austin Gomber) Park - COL
FD - 12.38 DK - 9.5
Even a trip to Coors Field is not enough for the sites to boost up Guriel's price making him one of my top plays on the day. Despite back-to-back hitless games, he entered Tuesday with a .358/.477/.491 slash line to open the season and with the team not fully healthy again, he has been hitting in the top four in the lineup. On top of all that, he gets a matchup vs. a lefty and has posted an elite .400 wOBA/163 wRC+ in the split since the start of last season. Fire him up in all formats today.

Joey Votto FD - 1B 2800 DK - 1B 4500
Opponent - ARI (Merrill Kelly) Park - CIN
FD - 11.04 DK - 8.29
The Reds are off to a great start offensively sitting Top 3 in almost every category and now get an elite matchup and sit second in implied runs tonight. They face a pitcher in Merrill Kelly who has struggled(putting it nicely) giving up 15 earned runs on 23 hits through three starts including at least one home run in every game. That is bad news as he now comes into Great American "Smallpark" but what stands out the most is the value pricing for the Reds making them a core stack for me in all formats.
Second Base

Josh Harrison FD - 2B 2900 DK - 2B 4000
Opponent - STL (Carlos Marti­nez) Park - WSH
FD - 8.43 DK - 6.5
I wrote up Harrison yesterday and mentioned his consistency to start the season and that continued as he is currently 1 for 3 giving him hits in seven of eight games on the season. He was bumped to the two-spot in the lineup with a late scratch to Juan Soto last night and could very well continue to get the added opportunity making this a bit of a buy-low. It is also a plus matchup for the Nats who face a struggling Carlos Martinez who has given up 17 hits and 13 earned runs through his first three starts(7.80 ERA/4.91 xFIP). At these prices, he is in play in all formats.

Ozzie Albies FD - 2B 3000 DK - 2B 4800
Opponent - NYY (Corey Kluber) Park - NYY
FD - 9.87 DK - 7.55
The position is an absolute mess on the main slate and what gives Albies the nod here is his price on FanDuel. He has hit 5th in the order in four of his last five games and would get a nice boost if back up in the two-hole tonight but the consistency just hasn't been there yet but he has scored seven runs and driven in eight more. He and the Braves also get a plus matchup against Kluber who has posted a 6.10 ERA and 4.88 xFIP to open the season.
Shortstop

Trea Turner FD - SS 3900 DK - SS 5200
Opponent - STL (Carlos Marti­nez) Park - WSH
FD - 12.18 DK - 9.37
It's a pay-up at shortstop kind of day on both slates at this point and on the early slate, it is dealer's choice at the top. Correa gets a matchup in Coors Field against a lefty but i slightly lean Trea Turner who has heated up with multi-hit efforts in three of his last four and five of his last seven games. I don't think you can go wrong with either so I would actually say Turner on DraftKings and Correa on FanDuel if you really need the $2oo savings. If not, it comes down to whatever team you are stacking in the rest of your lineup.

Tim Anderson FD - SS 3000 DK - SS 5000
Opponent - CLE (Aaron Civale) Park - CLE
FD - 10.04 DK - 7.81
The first thing that stands out at the shortstop position on the main slate is that Bo Bichette is $5,800 on DraftKings. Ummmm I am a Jays fan and that is just is no-go in cash games for a hitter who has been inconsistent at the plate despite having monster upside. With no clear value at this point, I like Tim Anderson especially on FanDuel at just $3K despite the tougher matchup. Since returning to the White Sox lineup, he has been in beast mode with hits in five straight games including a double and two home runs averaging 19 FD/15.4 DK points per game.
Third Base

Alex Bregman FD - 3B 4300 DK - 3B 5000
Opponent - COL (Austin Gomber) Park - COL
FD - 16.23 DK - 12.09
Bregman made his return to the lineup after a week out due to COVID protocols and perfect timing for a series in Coors Field. What I like most here is he has absolutely destroyed left-handed pitching to the tune of a.458 wOBA, 197 wRC+, and .360 ISO since the start of the 2019 season.  He is also somehow cheaper than Carlos Correa on DraftKings and hitting 2-3 spots higher in the lineup so lock him in as a top play on the early slate today.

Joey Wendle FD - 3B 3500 DK - 3B/SS 4200
Opponent - KC (Jakob Junis) Park - KC
FD - 8.21 DK - 6.38
After opening the season with hits in hits in 12 of 15 games and seven straight, the Rays finally moved Wendle up the lineup last night and he delivered extending that hit streak to eight games with his 6th multi-hit effort. The matchup is not the greatest as Junis has been above average but Wendle has also crushed righties to the tune of a .455 wOBA and 206 wRC+ so as the 9th most expensive player at the position on the main slate(DK), he is a top play in all formats.
Outfield
Andrew Stevenson FD - OF 2200 DK - OF 2800
Opponent - STL (Carlos Marti­nez) Park - WSH
FD - 9.51 DK - 7.36
Paying up for Scherzer on the early slate is not going to be that hard today as we nice value in the outfield thanks to some newfound opportunity. With Soto being scratched last night and put on the IL, Andrew Stevenson entered the lineup, and as the leadoff hitter picked up a hit, walk, and scored a run. It is pure speculation as I write this but if he remains at the top of the order he will be a top PTS/$ play in a great spot.

Jesse Winker FD - OF 3700 DK - OF 4500
Opponent - ARI (Merrill Kelly) Park - CIN
FD - 12.89 DK - 9.7
I wrote up Winker as a value play in the outfield yesterday and as long as he sticks in that leadoff spot in this elite matchup, he will be a core play for me in cash games with Votto and a part of a Reds stack. He has been money at the top of the lineup to open the season with a .368/.400/.553 slash line with hits in nine of 11 games. I already talked about the matchup vs. Merrill Kelly but wanted to pile on with some advanced stats as he has allowed an ugly 9.5 barrels per plate appearance which is Top 10 worst in the league. Lock and load on the Reds.
GRAB A FREE TRIAL OF OUR PROJECTION SYSTEM, AND CHECK OUT DFSR PRO!
FREE EBOOK
SECRETS TO CRUSHING DAILY FANTASY FOOTBALL!
DON'T SET ANOTHER LINEUP BEFORE YOU READ THIS BOOK.