Baseball Picks Daily Fantasy
Expert Advice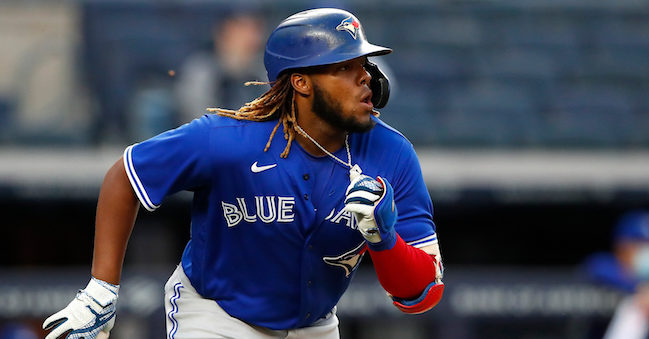 DraftKings and FanDuel MLB Picks for Saturday 5/29/21
Now's your chance to get DFSR PRO, which will give you access to our MLB, NBA, PGA, NHL, and NFL optimizers and our new player lab! Get started for free by clicking the button below.
Pitchers
Afternoon
Lance Lynn FD - P 10500 DK - SP 9700
Opponent - BAL (John Means) Park - CHW
FD - 41.28 DK - 22.8
Lynn is a -172 home favorite against the Orioles on Saturday making him one of the better options for the afternoon. His strikeouts haven't ticked back up to the levels we say in 2019, but he's still putting down 9.5 batters per nine on the season and kept the walks relatively in check. The 4.20 xFIP screams massive regression on the 1.51 ERA so it isn't all perfect here. But the matchup against the Orioles is a very good one and he's not cost-prohibitive on either site. Frankly, on DraftKings, he's a downright value.
Nathan Eovaldi (FD $7500 DK $9000) is a good afternoon option against the Miami Marlins.
Evening

Ian Anderson FD - P 9000 DK - SP 9400
Opponent - NYM (Taijuan Walker) Park - NYM
FD - 35.9 DK - 18.96
The Mets have been throwing out some real garbage lineups lately with so many of their guys on the shelf and even the healthy ones struggling. The game got rained out on Friday so we are going to need to just make sure about the starters here or if they try to squeeze in a doubleheader. But it stands to reason Anderson makes his scheduled start in this one. The Mets are the 26th ranked offense on the season and go down on strikes around 24% of the time. Meanwhile, Anderson is sporting a 3.26 xFIP and does strike out more than a batter per inning.
I can see some people paying all the way up for Julio Urías (FD $11500 DK $10000) but I prefer Anderson and the matchup.

Catcher/First Base
Afternoon

Vladimir Guerrero Jr. FD - 1B 4500 DK - 1B 6300
Opponent - CLE (Sam Hentges) Park - CLE
FD - 12.34 DK - 9.36
The lefty Hentges could be in trouble here against the Blue Jays who sport a righty-heavy lineup and have been putting up some of the best numbers in the league. They are of course led by the breakout season for Vladimir Guerrero Jr. who has an OPS well over 1K and is walking at a 15% rate which is the same as his strikeout rate. He already has 16 home runs on the season which has driven the price all the way up. And he's still such a tough fade here.
Evening

Freddie Freeman FD - 1B 3700 DK - 1B 6000
Opponent - NYM (Taijuan Walker) Park - NYM
FD - 11.89 DK - 8.89
Walker isn't nearly as good as his 2.05 ERA would suggest. The xFIP is about two runs higher and he's basically the definition of an average MLB pitcher. Then we have Freeman, one of the elite bats in the game whose mid-.800s OPS is just a byproduct of a BABIP about 80 points lower than his career average. Normalize some of that and he's still having a typical, superstar Freeman season. 
Second Base
Afternoon

Marcus Semien FD - 2B 4000 DK - 2B 5500
Opponent - CLE (Sam Hentges) Park - CLE
FD - 12.27 DK - 9.3
Going to be seeing some Blue Jays on this list today, at least those dudes at the top of the batting order. Semien should be in the leadoff spot again for Toronto. He's having a bounce-back year after a rough 2020. But Semien is back up to a .900 OPS and already has 13 long balls on the season. The 26% strikeout rate still isn't ideal, and Hentges can dial up some swing and miss stuff, but he also struggles with control as well.
Evening

Ketel Marte FD - 2B 3300 DK - OF 5000
Opponent - STL (Adam Wainwright) Park - ARI
FD - 10.33 DK - 7.96
Marie isn't ever going back to the 30+ home run guy we saw in 2019 and these days it's hard to imagine where that even came from at the time. These days he's not hitting the long ball, but he's still been very good this season with a .915 OPS thanks in some part to a .381 BABIP, but also because he's tough to strike out at only 18%. He should be able to make a decent amount of contact against Wainwright who is trying to locate more later in his career and strikes out fewer than a batter an inning.
Shortstop
Afternoon

Bo Bichette FD - SS 4100 DK - SS 6000
Opponent - CLE (Sam Hentges) Park - CLE
FD - 12.76 DK - 9.79
Rolling with Semien, Vlad, and Bichette for the Blue Jays should give you 1-2-3 in their order. Bichette hasn't been as good this season as he was in his first two, but you have to love him on this side of his platoon. In his short career, the shortstop has tuned up lefties to a 151 wRC+, .394 wOBA, and .946 OPS in this split. That's a great spot to be against the lefty Hentges and as you can see, we love stacking the Blue Jays on Saturday afternoon.
Evening

Trea Turner FD - SS 0 DK - SS 5600
Opponent - MIL (Brett Anderson) Park - WSH
FD - 12.12 DK - 9.33
As is often the case, we are going to want to spend up at shortstop. It's just such an elite offensive position these days with a number of guys who are just at the top of the fantasy mountain. Trea Turner is one of those guys. He's already part of the 10-10 club on the season with double-digit home runs and steals. He's got the OPS just a shade under .900 and still strikes out less than 20% of the time. He should have the ball in play a lot against Brett Anderson who pitches to contact and groundballs.
Third Base
Afternoon

Matt Chapman FD - 3B 2700 DK - 3B 4700
Opponent - LAA (Alex Cobb) Park - OAK
FD - 11.57 DK - 8.65
I don't know where Alex Cobb's strikeout rate has come from this season, but I'm not totally buying it. After years of rocking around a 16% K rate, he's dialed it up to close to 30% this season. There hasn't been a huge change in his pitch-type approach so I'm skeptical he can keep this up. Chapman has struggled, but it has the price down on FanDuel. I don't mind taking the *risk* that Cobb's numbers are a bit smoke and mirrors.
Evening

Kyle Seager FD - 3B 2800 DK - 3B 4100
Opponent - TEX (Mike Foltynewicz) Park - SEA
FD - 10.37 DK - 7.8
I think we can go a little cheaper at third base on the evening slate and I don't mind paying lower prices for Seager here. He already has nine home runs on the season with an OPS just north of .700. But he draws a great matchup against Foltynewicz who's really fallen off a cliff in recent years and is striking out fewer than seven batters per nine. I really like some Mariners in this matchup who are coming on the cheaper side because they are often an underwhelming bunch.
Outfield
Afternoon

Giancarlo Stanton FD - OF 3000 DK - OF 4700
Opponent - DET (Spencer Turnbull) Park - DET
FD - 13.32 DK - 9.86

Aaron Judge FD - OF 3600 DK - OF 6000
Opponent - DET (Spencer Turnbull) Park - DET
FD - 12.52 DK - 9.26
You want to play these guys in matchups against low-K arms and that's what you are getting with Turnbull. The latter strikes out fewer than eight batters per nine on the season and the xfIP is about .75 runs higher than the 3.12 ERA. Stanton in particular is coming way too cheap now that he's back in the middle of the Yankees' lineup.

Ramón Laureano FD - OF 3200 DK - OF 5700
Opponent - LAA (Alex Cobb) Park - OAK
FD - 12.06 DK - 9.13
Some of what I said for Chapman applies for Laureano here as well. I'm not totally believing Alex Cobb has just turned himself into a K machine out of nowhere. Meanwhile, Laureano is hitting in the middle of the A's lineup and having a bounce-back season at the place. He still strikes out a lot, but he has the OPS in the mid .800s and already has 11 home runs.
Evening

Mitch Haniger FD - OF 3700 DK - OF 5100
Opponent - TEX (Mike Foltynewicz) Park - SEA
FD - 11.03 DK - 8.31
Jarred Kelenic FD - OF 2400 DK - OF 3700
Opponent - TEX (Mike Foltynewicz) Park - SEA
FD - 10.83 DK - 8.26
I don't mind stacking some of the cheaper, top of the order Mariners bats here. Kelenic isn't a bad way to go if you want to go a little cheaper. Like we said with Seager, Foltynewicz isn't what he used to be on the mound and really can't strike anyone out at this point in his career. The young Kelenic has been bad to start his major league career, but some of that is a putrid .143 BABIP. The Mariners are still showing faith by hitting him at the top of the lineup and he's a prospect who raked the minors. With this batting order placement, I'm fine rolling him as a punt play.
Meanwhile, Haniger is putting together a nice season with an .OPS in the mid-.800s and has reduced the K rate to less than 25% of the time. He already has 13 home runs on the season and is well on his way to a career number for the long ball.
GRAB A FREE TRIAL OF OUR PROJECTION SYSTEM, AND CHECK OUT DFSR PRO!
FREE EBOOK
SECRETS TO CRUSHING DAILY FANTASY FOOTBALL!
DON'T SET ANOTHER LINEUP BEFORE YOU READ THIS BOOK.