Basketball Picks Daily Fantasy
Expert Advice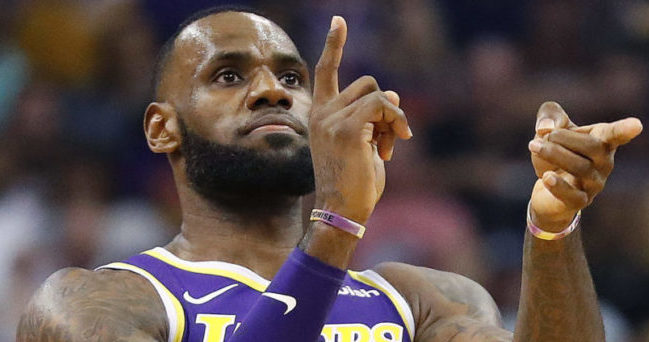 FanDuel NBA Picks and DraftKings NBA Picks - Thursday, 6/3/21
Head on over a for your chance to get DFSR PRO, which will give you access to our NBA FanDuel and DraftKings optimizer, our MLB Optimizer and NHL Projections as well. Plus our new player lab! Get started for free by clicking the button below.
First time with NBA or NFL? Be sure to read our free NBA and NFL Ebooks on building lineups, general strategy and more. We've got you completely covered.
Point Guard
Our system likes exactly zero point guards tonight. You heard that correctly: none of the available point guards are projected for 5x+ points per dollar. Let's break down your options with their various strengths and weaknesses.
Damian Lillard: Put up a performance like nobody has ever seen in game 5, shooting an unfathomable 17/24 en route to 55 points in the double overtime affair. But he's $11k, and he averaged just 4x points per dollar on these prices in the regular season. Math suggests he won't replicate his career performance, and any regression at all makes him a non-starter.
Chris Paul: No way. Not if he can still play just 25 minutes. If he sits for some reason you can consider Cameron Payne, but Payne is unplayable if Paul is starting.
Dennis Schroder: Totally playable on tonight's unfortunate slate of point guards, but you can't be psyched about the game 5 no-show (0-9 from the field!). Still, you have to roster someone at point guard, and we can at least be pretty confident Schroder will have the ball in his hands. If Davis sits, Schroder becomes a lot more appealing. You can honestly consider Alex Caruso if you feel better about punting away point guard.
The Nuggets: Campazzo got run off the floor in game 5, yielding to Monte Morris. Morris was quite good, but let's remember that he had 41 minutes to provide his fantasy numbers. If Morris gets the start he's an auto-play for DFS purposes. Coming off the bench, he brings a fair bit of risk. Given that every point guard carries risk, playing Morris might be worth it.
Shooting Guard

Devin Booker FD - $8400 DK - $8200
Opponent - LAL
Proj Pts FD - 47.27 DK - 49.37
With CP3 hobbled, Booker is running the offense a lot more than he was during the regular season, and he's certainly been up to the task. He put up a fantastic 30/7/5 line in the game 5 blowout, and you get the feeling that there was room for more if the Lakers managed to keep it close. The Lakers just don't have a defensive answer for Booker, and this should be another big performance.

C.J. McCollum FD - $8000 DK - $7600
Opponent - DEN
Proj Pts FD - 43.02 DK - 44.59
McCollum hasn't been very good in this series, and barely scaped value in spite of playing 51 minutes in game 5. The shot wasn't falling, and he had to lose a little sleep after the Blazers lost a game where Lillard played like that. If you're shopping for bright sides, CJ did get 22 shots in the air, and if Denver sells out to stop Lillard, McCollum brings plenty of scoring acumen to the table. Still, you might want to punt away this second shooting guard slot with Rivers, listed below.
Austin Rivers is remarkably an important part of this Nuggets playoffs run, and is very playable at $5k on FanDuel tonight.
Small Forward

LeBron James FD - $10600 DK - $10100
Opponent - PHO
Proj Pts FD - 57.77 DK - 61.69
With Davis currently listed as doubtful for this game, one has to think we're finally going to see LeBron unleash his full repertoire. If he doesn't, the Lakers will be heading home in a body bag after winning the title last year. I suspect Davis suits up, but we see a vintage LeBron performance that makes this price seem like a giveaway. You can't pay up everywhere today, but fading LeBron is a tough ask for me.

Michael Porter Jr. FD - $7600 DK - $6900
Opponent - POR
Proj Pts FD - 39.42 DK - 40.64

Norman Powell FD - $7000 DK - $5800
Opponent - DEN
Proj Pts FD - 35.66 DK - 36.63
Blech. Honestly? This slate kinda sucks. Powell and Porter Jr. suffer from the same issue: they are very much not their team's first (or second) option, but they are still priced like second options. Both should be out there for significant minutes, but the fact that the usage has gone way down in the playoffs is not a good sign. With a gun to my head I'd play Michael Porter Jr. because he seems at least guaranteed to be on the floor, but neither is exciting.
Also considered: Carmelo Anthony, if you really need a cheap option.
Power Forward

Jae Crowder FD - $5300 DK - $4900
Opponent - LAL
Proj Pts FD - 27.23 DK - 28.01
Crowder is going to be up and down, but his role is absolutely secure since he's the first defensive option on LeBron James. You've gotten a couple of games that would have killed you from a DFS perspective, one game that could win you GPPs, and a couple of solid ones. What more can we really ask for, here? Given the lack of depth at the position Crowder is basically an every lineup guy for me.

Aaron Gordon FD - $5600 DK - $5300
Opponent - POR
Proj Pts FD - 26.77 DK - 27.19
Gordon has steadily provided 4x points per dollar in this series, which sounds pretty terrible until you consider your other options tonight. Like Porter, Gordon simply needs to be on the floor in order for the Nuggets to compete, and that level of floor just has to be enough on such a lousy and shallow slate.
Some people will play Robert Covington, but he just looks like a more expensive version of the above guys, to me. I'd rather pay less at such a bad position.
Center

Deandre Ayton FD - $7800 DK - $7700
Opponent - LAL
Proj Pts FD - 39.39 DK - 40.59
As best I can tell, I'll be deciding between Ayton and Jokic tonight. Jokic is the better play on a points per dollar basis, but you almost certainly can't pay up for more than one star tonight. If Davis sits, my big money play kind of has to be LeBron. As for Ayton, he is essential to what the Suns are doing in this series. His rim protection has been excellent, he's the only credible defender if Davis does play, and he's competent enough at scoring that he keeps the Lakers honest defensively. If you can pay $10k+ for Jokic, go for it, but if you don't have that kind of scratch I think Ayton is a great play.
GRAB A FREE TRIAL OF OUR PROJECTION SYSTEM, AND CHECK OUT DFSR PRO!
FREE EBOOK
SECRETS TO CRUSHING DAILY FANTASY FOOTBALL!
DON'T SET ANOTHER LINEUP BEFORE YOU READ THIS BOOK.