Baseball Picks Daily Fantasy
Expert Advice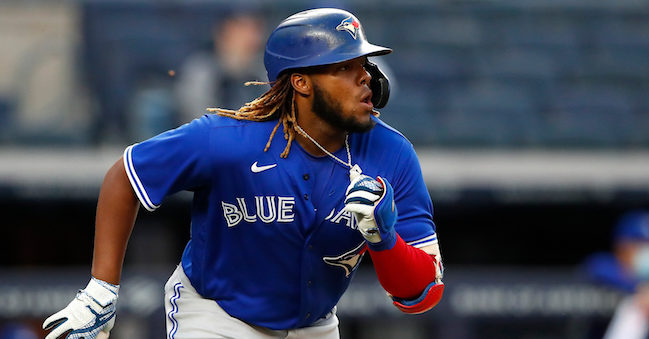 DraftKings and FanDuel MLB Picks for Thursday, 6/17/21
Now's your chance to get DFSR PRO, which will give you access to our MLB, NBA, PGA, NHL, and NFL optimizers and our new player lab! Get started for free by clicking the button below.
Pitchers
Joe Musgrove FD - P 8500 DK - SP 8900
Opponent - CIN (Wade Miley) Park - SD
FD - 38.73 DK - 21.21
Musgrove looks fantastic on a slate where a lot of the other big name pitchers have question marks. His team is a -163 favorite in a game with just a 7 run total against the Cincinnati Reds. He's maintained a 12 K/9 after last year's breakout season, and he's posting a career best 1.75 BB/9. If there's one fly in the ointment it's relatively tough match-up with the Reds, but if Vegas isn't scared then I'm not either.

Jose Urquidy FD - P 7500 DK - SP 7900
Opponent - CHW (Dylan Cease) Park - HOU
FD - 32.66 DK - 16.99
Urquidy is not a conventional cash game play, but he does have a lot going for him here. His excellent 1.6 BB/9 walkrate helps him go deep into games, finishing 7 innings in three of his last six starts. His lack of big time strikeout stuff can get him chased on occasion, though, so there is certainly blowup potential. The White Sox are a tough match-up, but they are considerably better against left handed pitching, and I'm considering rolling the dice with Urquidy in my pitcher 2 slot on DraftKings.
Also considered: Stroman and Ohtani. I don't trust Stroman's recent strikeout surge, though, and Ohtani hasn't been going super deep into games when coming off the mound. I prefer the above options as a result.

Catcher/First Base

Vladimir Guerrero Jr. FD - 1B 4400 DK - 1B 5900
Opponent - NYY (Michael King) Park - TOR
FD - 12.84 DK - 9.74
It's amazing how young players can go from struggling to superstar in such a short period of time. I can't remember an explosion like this since Mike Trout went from zero to hero in a single year, but Guerrero seems to be up to the task. He's lapping the field in WAR, leads the league in homers, OBP, and SLG, and all of this at age 22. The bad news is that he'll be facing Michael King today. Just kidding. King is a journeyman type that projects as a long reliever, and Vlad should eat him for breakfast.

Gary Sánchez FD - C 3000 DK - C 4800
Opponent - TOR (Undecided) Park - TOR
FD - 11.16 DK - 9.12
I'm all about grabbing Sanchez either in the catcher slot or the 1B/C slot depending on which site you're playing on. Sanchez isn't a hitter on the level of Guerrero by any means, but he's very solid for a catcher, and his 9 homers so far shows he has a little home run pop. What we really love here, though, is the match-up. TJ Zeuch was struggling in the minors before sadistically being called up to the Majors, where he's walked more batters than he's struck out through 12 innings so far. He should enjoy this cup of coffee, because it probably won't last long.
Strongly considered: Jared Walsh, who is hitting against the recently called up Matt Manning. Manning is a legit prospect, but he was getting pounded to the tune of an 8.07 ERA before getting called up this year.
Second Base

Marcus Semien FD - 2B 3800 DK - 2B/SS 5100
Opponent - NYY (Michael King) Park - TOR
FD - 13.11 DK - 9.94


DJ LeMahieu FD - 2B 3400 DK - 1B/2B 4500
Opponent - TOR (Undecided) Park - TOR
FD - 13.17 DK - 10.17
This is going to be a theme today, so instead of belaboring each individual writeup I'll just go ahead and point out that it's rarely wrong to stack non-Coors games that have an 11 total. The fact is that these are two of the best lineups in the Majors against two guys who probably shouldn't be pitching in the Majors, and that's a recipe for some serious run-scoring. I'd prefer Semien here (just because I'm concerned that LeMahieu's regression is serious), but either should serve you well today.

Ozzie Albies FD - 2B 3200 DK - 2B 4200
Opponent - STL (John Gant) Park - ATL
FD - 11.13 DK - 8.52
Albies' price remains depressed after an awful start to the season, but in the last 30 days he's got an .844 OPS with 3 homers and 4 steals. That's plenty of production for this position at these prices, and it's probably what you can expect going forward. Don't let his nice ERA fool you: Gant is one of the worst pitchers in a starting rotation right now. His 6.71 BB/9 through 54 innings pitcher is abysmal, and Albies' advanced approach should make quick work of him.
Shortstop

Fernando Tatis Jr. FD - SS 4600 DK - SS 6000
Opponent - CIN (Wade Miley) Park - SD
FD - 12.71 DK - 9.62
While we all understand that you can't just play the most expensive guy at every position, it's going to be tough to submit a lineup without Tatis today. After crushing another homer on Wednesday, Tatis Jr. is up to 21 - the second best in the Majors. He'll have the platoon advantage in his favor against Miley, who is experiencing something of a renaissance after generating a 56% ground-ball rate this year. If that number drifts down to his career levels, things could get ugly for him in a hurry, and I like Tatis to start that process for him today.
Luis Urías FD - 2B 3000 DK - 2B/3B 4000
Opponent - COL (German Márquez) Park - COL
FD - 10.13 DK - 8.1
Urias is really only in play if he's batting leadoff, but if he is, he gets the green light from us. This play is less about who Urias is, and more about the price, park, and opportunity. I can't recall any player we wouldn't play when leading off at $3k in Coors Field, and while Marquez is underrated generally, he's not going to scare me off this delightful value here.
Third Base

Alex Bregman FD - 3B 3300 DK - 3B 5500
Opponent - CHW (Dylan Cease) Park - HOU
FD - 13.47 DK - 10.03
So I'm actually here for a somewhat sneaky Astros stack today. Yes, Cease has been striking out the side routinely this season, but there are enough red flags around him that I'm waiting for him to turn into a pumpkin. His ground ball rate is at an all-time low, but so is his home run rate. That really can't continue. He's also still walking nearly 4 batters per nine, and a patient team like the Astros could take advantage. Bregman is sort of a mix between a value play and a big name guy with upside, as his peripherals paint the picture of a guy who still "has it," perhaps with less power.

Joey Wendle FD - 3B 3200 DK - 3B 4200
Opponent - SEA (Justin Dunn) Park - SEA
FD - 9.59 DK - 7.45
I'm not sure I've ever written up Joey Wendle in a cash game article before, but it's 2021, and I figure I should live a little. In all seriousness, Wendle has been a nice story this year, replicating last year's AVG/OBP while adding some slugging percentage. A classic platoon guy, Wendle has been .176 OPS points better against righties for his career, which makes it a nice day to go up against right hander Justin Dunn. The Mariners have handed him the ball for more than any sane team would, with Dunn posting a BB/9 and xFIP near 6 over the last two years. We love a Rays stack as a result.
Also considered: Gio Urshela, who could be the best play at the position.
Outfield

Tommy Pham FD - OF 3700 DK - OF 5100
Opponent - CIN (Wade Miley) Park - SD
FD - 9.21 DK - 6.98
While Pham's power has settled into a lower plateau than we saw earlier in his career, he's still bringing it in the speed department, with his 11 steals putting him on pace for the best number of his career. His 16.8% walkrate has him getting on base at the second best rate of his career, and he's leading off atop the best lineup he's headed as well. I'm a believer in this Miley match-up, and would be fine with Pham in any format.
Austin Meadows FD - OF 3600 DK - OF 5300
Opponent - SEA (Justin Dunn) Park - SEA
FD - 12.38 DK - 9.39
Meadows has nearly reassumed his 2019 form in spite of a BABIP that sits more than .050 points below his career levels, and with 15 homers, he's bringing huge DFS upside to any slate he's a part of. Dunn is a dream match-up for him, and I'm expecting high cash game ownership here.
Justin Upton FD - OF 3300 DK - OF 4300
Opponent - DET (Matt Manning) Park - LAA
FD - 10.29 DK - 7.67

Dylan Carlson FD - OF 2400 DK - OF 3200
Opponent - ATL (Charlie Morton) Park - ATL
FD - 9.67 DK - 7.38

Brandon Lowe FD - 2B 2800 DK - 2B 4700
Opponent - SEA (Justin Dunn) Park - SEA
FD - 11.26 DK - 8.47


Mitch Haniger FD - OF 3100 DK - OF 4800
Opponent - TB (Rich Hill) Park - SEA
FD - 9.99 DK - 7.53
Instead of recommending any one of these plays in a vacuum, I more want to highlight this archetype for your lineup consideration today. All four of these guys should be batting either atop or towards the top of their respective lineup today, and each is in an interesting position. Lowe is against a straight up bad pitcher, Upton is against an unproven one, and Haniger is facing a guy who's older than me (and I'm old). Carlson has a tough match-up, but again, with a geriatric who could blow up at any minute. All four have a very favorable risk/reward profile as a result.
GRAB A FREE TRIAL OF OUR PROJECTION SYSTEM, AND CHECK OUT DFSR PRO!
FREE EBOOK
SECRETS TO CRUSHING DAILY FANTASY FOOTBALL!
DON'T SET ANOTHER LINEUP BEFORE YOU READ THIS BOOK.