Baseball Picks Daily Fantasy
Expert Advice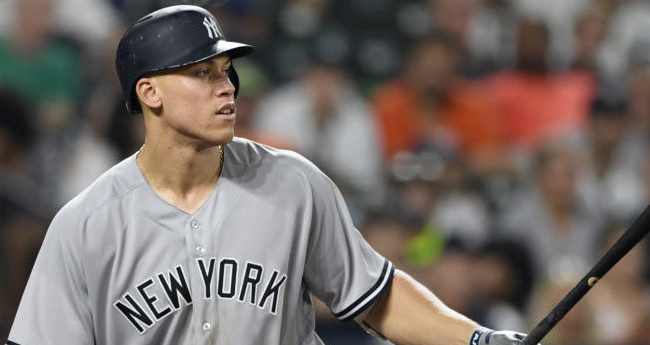 DraftKings and FanDuel MLB Picks for Tuesday 8/3/21 - Main slate
Now's your chance to get DFSR PRO, which will give you access to our MLB, NBA, PGA, NHL, and NFL optimizers and our new player lab! Get started for free by clickiang the button below.
Pitchers

Zack Wheeler FD 10700 DK 9700
Opponent - WSH (Patrick Corbin) Park - WSH
FD - 44.01 DK - 24.29
Today is an interesting day for cash games because there is one ace-level arm but then also a ton of big money bats were are going to want to have in cash. It could make for som salary squeezing. But it is tough to fade Wheeler here who is a -169 road favorite against the Nationals who shipped off some key bats at the trade deadline. Wheeler has been excellent this season, dialing up the strikeouts to a career-best 10.6 K/9 rate, easily the highest of his career and it hasn't come at the cost of control. He is the best pitcher on the slate.

Adrian Houser FD 6800 DK 7600
Opponent - PIT (Max Kranick) Park - PIT
FD - 29.21 DK - 14.66
Houser isn't anywhere close to the strikeout pitcher that Wheeler is, not by a longshot. But he does something else on an elite level and that is generate groundballs. Opponents are putting the ball on the ground 60% of the time against the righty which is helping him keep the ERA low despite the lack of high-end K upside. He is a -204 favorite against the lowly Pirates on this slate with the latter one of the worst offenses in the league this season.
Dylan Cease (FD $8300 DK $8400)
Catcher/First Base

Gary Sánchez FD 2800 DK 4600
Opponent - BAL (Alexander Wells) Park - BAL
FD - 13.42 DK - 9.91
Sanchez has never been able to fully recreate his unreal rookie season, but he still remains a dangerous bat in the Yankees lineup. He has 17 home runs on the season and for his career has been batter against lefties with a 118 wRC+ and .347 wOBA in that split. He takes more walks against southpaws, though does strike out more in that platoon as well. No matter against Wells who doesn't have swing and miss stuff in his repertoire.

C.J. Cron FD 3800 DK 4000
Opponent - CHC (Zach Davies) Park - CHC
FD - 14.43 DK - 10.87
You are going to see a lot of the same teams for these cash plays because two squads are just in much better shape than anyone else. Cron has been decent this season with an OPS up and around .800, striking out just 22% of the time and taking free passes at around an 11% rate. There is still some power in the bat as well with 14 home runs. They won't overwhelm you, but neither will the price on this slate against Davies.
Second Base

DJ LeMahieu FD 3000 DK 5100
Opponent - BAL (Alexander Wells) Park - BAL
FD - 14.88 DK - 11.49
The lefty Alexander Wells could be in real trouble here against the Yankees. He doesn't have much of a major league track record, but what he does have hasnt been good. He has not been able to generate strikeouts, but the walks have been there for sure. Meanwhile, LeMahieu should hit leadoff and though this has been a down year, is still a dangerous bat at the top of this lineup. For his career, he has been much better against lefties with a 117 wRC+ and .363 wOBA. The FanDuel price is especially good value.

Brendan Rodgers FD 3300 DK 3400
Opponent - CHC (Zach Davies) Park - CHC
FD - 13.37 DK - 10.29
The game in Coors already has the highest run line of the day and it really isn't close. As long as Rodgers is hitting in the two spot in the lineup for the Rockies then he would be much too cheap, especially on DraftKings. He isn't an incredibly potent bat, but does have an OPS around .800 and this is Coors we are talking about. Rodgers gets the ball in play around 75% of the time which plays well for the park. Keep an eye on what the Rockies do with their lineup, but if he is around then top then this is an easy DK value bat.
Shortstop

Tim Anderson FD 3600 DK 6000
Opponent - KC (Kris Bubic) Park - KC
FD - 14.5 DK - 11.27
On FanDuel we are still getting Anderson at a pretty good value all things considered. While the price is getting up there on DraftKings, Anderson makes for a solid fantasy commodity because he has power (nine home runs) and speed (16 stolen bases). He never walks (4%) but does keep the ball in play enough to make up for it with his speed. I like the matchup against Bubic and still think the FD price is a value.
Trevor Story FD 4200 DK 5200
Opponent - CHC (Zach Davies) Park - CHC
FD - 16.09 DK - 12.23
Obviously, Story is the big spend-up option on this slate with the only question really being whether you can afford the price tag. He is the most expensive out of the Rockies/ Yankees bunch and at some point it gets tough to fit the salary. While his OPS is down as well, the fantasy upside is still more than there. He has made up for the dip in power (13 home runs) with the 17 stolen bases which have him at the best per plate appearance rate of his career.
Third Base

Ryan McMahon FD 3900 DK 3600
Opponent - CHC (Zach Davies) Park - CHC
FD - 13.44 DK - 10.17
McMahon, like Rodgers is simply coming too cheap on DraftKings if he is in the middle of the order for the Rockies. We have him projected to bat in the cleanup spot for Colorado and this would make him basically a lock on DK at under $4K. He has been solid this season with a .800 OPS and 17 home runs. Th 26% K rate is a little steep, but that is less of a concern against Davies in this matchup. Again, check the Rockies order and then plug-and-play McMahon.
Yoán Moncada (FD $2900 DK $4900) is in play on FanDuel especially at sub-$3K.
Outfield

Aaron Judge FD - OF 4000 DK - OF 4800
Opponent - BAL (Alexander Wells) Park - NYY
FD - 16.67 DK - 12.32

Giancarlo Stanton FD - OF 3400 DK - OF 4100
Opponent - BAL (Alexander Wells) Park - NYY
FD - 15.92 DK - 11.78
These two Yankee bats are close to musts on this slate against a weaker lefty in Wells. Judge is getting up there is price, but it is for good reason considering the OPS has been pushing around .900 this season thanks to his 21 home runs and 12% walk rate. Plus, he has been elite against lefties for his career with a 162 wRC+ and .978 OPS in that split. He walks close to 20% of the time against lefties and has a .411 wOBA. This is a pretty easy play in the matchup.
Then there is Stanton who has had some injuries and has an OPS lower than his career mark for sure. He isn't getting the ball up in the air as much as in the past, which is something of a concern, but the platoon splits should make up for that. He has been one of the true lefty-mashers in the game over his career with a 1.001 OPS, .322 ISO and .415 wOBA. Those are about as good as you will ever see. They are down some this season, but it is also a smaller sample size.

Charlie Blackmon FD 3400 DK 4100
Opponent - CHC (Zach Davies) Park - CHC
FD - 15.46 DK - 11.83
Have you noticed the theme here? It has been all Rockies and Yankees and there is no reason to stop now as we round everything out. Blackmon has had a down year on the OPS front, but still remains a very tough guy to put down on strikes, putting the ball in play 78% of the time. The power has gone away over the last two seasons, but he should be at the top of the lineup in the matchup which is what we want to see in Coors.
image sources
Yankees Orioles Baseball: (AP Photo/Nick Wass)
FREE EBOOK
SECRETS TO CRUSHING DAILY FANTASY FOOTBALL!
DON'T SET ANOTHER LINEUP BEFORE YOU READ THIS BOOK.