Baseball Picks Daily Fantasy
Expert Advice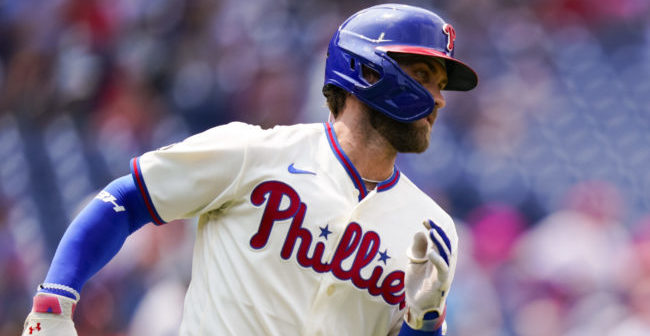 DraftKings and FanDuel MLB Picks for Wednesday, 9/15/21
Now's your chance to get DFSR PRO, which will give you access to our MLB and NBA optimizers and our new player lab! Get started for free by clicking the button below.
We're down to the final three weeks! It's been a long grind to get to this point, and it's definitely been full of some major ups and downs. The good news is that we have the upper hand on a lot of the competition right now, with a lot of dead money coming in from NFL DFS goers. These people are making the prize pools more full than usual, making things a bit easier on us. We're just going to keep riding our projections and building solid lineups, which should lead to success for the final few weeks!
Pitchers

Julio Urías FD - P 10300 DK - SP 10500
Opponent - ARI (Madison Bumgarner) Park - LAD
FD - 38.11 DK - 20.38
If it were 1976, Urias would be one of the frontrunners for NL Cy Young behind his 17-3 record. That alone is truly ridiculous, but a 2.98 ERA and 1.03 WHIP are equally as impressive. That doesn't even include his 175 Ks across 163 innings, making him the best pitcher on this slate. What we love here is that he gets to face Arizona. This club is battling for the worst record in baseball and ranks 24th in runs scored, 26th in OPS, and 29th in xwOBA. That's on full display when you see that Urias is averaging 28.7 DK points in their two meetings this season, backed by a 0.77 ERA and 0.60 WHIP.

Jose Urquidy FD - P 8700 DK - SP 10000
Opponent - TEX (Kohei Arihara) Park - TEX
FD - 34.49 DK - 17.98
Not many people talk about Urquidy regarding Houston's success, but maybe they should. This guy has a 3.51 ERA and 1.02 WHIP in one of the quietest great seasons from any pitcher in the league. That alone makes him a brilliant value on FanDuel, with Urquidy averaging 27.2 FD points per game. The best part of this play is the matchup, though, with the Rangers ranked dead-last in OBP, wOBA, and runs scored. That was crystal clear last season when Urquidy threw seven innings in each of their two meetings, averaging over 40 FD points per game. Not to mention, Jose and the Stros enter this matchup as a -230 favorite.
Dallas Keuchel is a good GPP play against a shorthanded Angels team as a -200 favorite.

Catcher/First Base

Pete Alonso FD - 1B 3800 DK - 1B 4700
Opponent - STL (Jon Lester) Park - NYM
FD - 11.87 DK - 8.81
We have been stacking against Jon Lester all season long, and it's going to continue until the final day. The former All-Star has been one of the worst pitchers in baseball, and it makes no sense why he's still in this rotation. We'll actually go over his numbers later, but it makes the Mets one of the best stacks of the day. Alonso would have to be the key piece in that stack, leading the club in homers and RBI since the beginning of last season. He's also been slaughtering southpaws since his call-up, too, collecting a .556 SLG and .901 OPS against them since then. In addition, Pete has a .900 OPS over his last 10 games played as well.

Paul Goldschmidt FD - 1B 3700 DK - 1B 4300
Opponent - NYM (Tylor Megill) Park - NYM
FD - 9.73 DK - 7.32
The Cardinals have snuck right back into playoff contention, and the play of Goldy is a major reason why. He's not having the MVP Arizona-type season in the past, but he's been one of the best players since the break. In fact, Paul has provided a .424 OBP, .610 SLG, and 1.034 OPS over his last 36 games played. That even includes a handful of steals as well, making him one of the most dangerous players in fantasy. It's not like Tylor Megill has been shutting down opposing offenses either, maintaining a 5.74 ERA over his last eight starts.
Second Base

Javier Báez FD - SS 3800 DK - 2B 4700
Opponent - STL (Jon Lester) Park - NYM
FD - 11.56 DK - 8.82
Let's keep the Mets rolling with Mr. Baez. We already foreshadowed that we want to stack against Lester, so let's actually kick things off by talking about that. The left-hander has a 4.75 ERA and 1.54 WHIP for the season. That WHIP is a truly horrific number, and it makes all of these power righties ridiculous options. Baez is another guy who's been abusing lefties, accumulating a .363 OBP and .948 OPS against them this season. Those sensational splits have been going on for most of his career, and we love that he has a 1.465 OPS over his last 12 games as well.

Adalberto Mondesi FD - 2B 3800 DK - 3B/SS 4600
Opponent - OAK (Sean Manaea) Park - KC
FD - 9.67 DK - 7.5
Mondesi is going to be in this article a lot for the final month. We say that because this is the best player in fantasy when he's healthy. He actually led baseball in fantasy points per game last season and is second this year with 10.2 DK points per game. The simple fact is, nobody can match this power-speed combo, with Mondesi owning a .867 OPS while being one of the best base stealers around. Amazingly, he's recorded at least a steal or a homer in 10 of his 20 games this season. That's a truly absurd indicator of how scary he can be, especially since he has the platoon advantage against a struggling lefty here.
Shortstop

Francisco Lindor FD - SS 3800 DK - SS 5100
Opponent - STL (Jon Lester) Park - NYM
FD - 11.85 DK - 9
Let's cap off our New York stack with their big signing. All the money Lindor is making has him pinned as a bust in his first season with the Metropolitans, but his recent form is starting to turn some heads. In fact, Lindor has a .375 OBP and .992 OPS over his last 19 games played. That alone is nice, but 17 runs, 16 RBI, and two steals in that span make him one of the hottest shortstops in baseball. All of that makes him really attractive against a gas can like Lester, especially when we're stacking these other righties with him.

Carlos Correa FD - SS 3600 DK - SS 4800
Opponent - TEX (Kohei Arihara) Park - TEX
FD - 13.25 DK - 9.97
The Astros are one of the best stacks on the board, and Correa would have to be one of the key pieces to that stack. The main reason we want to ride Houston is this matchup, with Texas throwing out yet another terrible arm. It happens to be Arihara today, with the Rangers righty recording a 10.47 ERA and 1.90 WHIP over his last five starts. Any starter with four digits in their ERA needs to be targeted against, especially with Houston owning one of the best lineups in baseball. Correa is a major reason they're so good, with the shortstop slugging his way to a .848 OPS in yet another stupendous season.
Third Base

José Ramírez FD - 3B 4100 DK - 3B 6000
Opponent - MIN (Griffin Jax) Park - MIN
FD - 13 DK - 9.77
Sometimes you need to ride the best hitters in baseball no matter the price. That's pretty much where we are with J-Ram right now, with the switch-hitter leading all third baseman with 9.7 DK points per game. Much of that damage has come recently, with Jose having a .941 OPS and 14 steals over his last 47 games played. We also love that he gets hit from his more favorable left side here, owning a .551 SLG and .897 OPS against righties this year. He also has most of his steals against righties, and we're certainly not scared of Griffin Jax's 6.72 ERA.

Alex Bregman FD - 3B 4200 DK - 3B 4400
Opponent - TEX (Kohei Arihara) Park - TEX
FD - 12.97 DK - 9.66
This DraftKings price looks wrong. Anytime the price is the same on both sites, you know that somebody messed up. We're calling out DK here because Bregman is a $5K player when he's right. He's certainly played like one recently, belting out a .458 AVG, .917 SLG, and 1.398 OPS over his last seven games played. That's a small sample size, but it's scary that he's this hot and gets to face a guy with an ERA north of 10.00. He's killed the Rangers this year, too, generating a .393 OBP against them in over 50 at-bats.
Outfield

Bryce Harper FD - OF 4400 DK - OF 5900
Opponent - CHC (Alec Mills) Park - PHI
FD - 14.81 DK - 10.92
Bryce isn't getting any serious consideration for MVP, but he probably should be! Philly's ugly season is a major reason for his omission, but a .421 OBP, .612 SLG, and 1.013 OPS are hard to overlook. What's crazy is the fact that he's been doing a lot of that damage recently, accruing a .448 OBP, .777 SLG, and 1.225 OPS over his last 40 games played. That's a majestic two-month sample size, and one has to believe he'll continue it here against a crappy righty. Bryce actually has a .435 OBP, .710 SLG, and 1.145 OPS with the platoon advantage in his favor this season, and Mills won't slow that down behind his 4.35 ERA and 1.38 WHIP.

Giancarlo Stanton FD - OF 4000 DK - OF 4700
Opponent - BAL (John Means) Park - BAL
FD - 12.14 DK - 8.99
We've said this before, and it stands true. When Giancarlo is hot, he needs to be in your lineup. That's just what the big man is right now, compiling .379 OBP, .616 SLG, and .995 OPS over his last 37 games played. That probably means he's finally in the groove, which is terrifying since he's also got a .380 OBP and .876 OPS against lefties since 2019. Means has actually been pretty good this season, but a 5.14 ERA since the beginning of June makes him someone we can target.

Michael Brantley FD - OF 2600 DK - OF 4100
Opponent - TEX (Kohei Arihara) Park - TEX
FD - 12.38 DK - 9.49
I don't understand this pricing. Brantley has actually been mispriced on these sites for a few seasons now, and it honestly makes no sense why. We're talking about one of the most consistent hitters around, posting an OPS north of .800 in seven of his last eight years. He's also hitting over .310 in that same span, earning a prominent spot in this Top-5 lineup. All of that makes him a dangerous option against a righty, with MB totaling a .928 OPS against right-handers since 2019. If this offense scores the 5-7 runs we expect, Brantley should be in for another multi-hit game with some RBI and runs.
GRAB A FREE TRIAL OF OUR PROJECTION SYSTEM, AND CHECK OUT DFSR PRO!
FREE EBOOK
SECRETS TO CRUSHING DAILY FANTASY FOOTBALL!
DON'T SET ANOTHER LINEUP BEFORE YOU READ THIS BOOK.