Baseball Picks Daily Fantasy
Expert Advice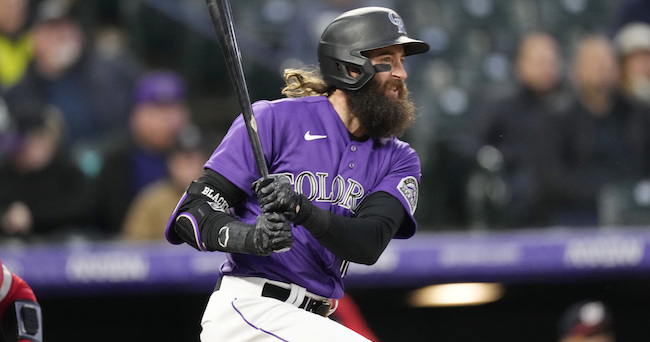 DraftKings and FanDuel MLB Picks for Friday 5/13/22
Now's your chance to get DFSR PRO, which will give you access to our MLB, NBA, PGA, NHL, and NFL optimizers and our new player lab! Get started for free by clicking the button below.
Pitchers

Clayton Kershaw FD 10200 DK 10200
Opponent - PHI (Kyle Gibson) Park - PHI
FD - 40.08 DK - 21.7
I'm putting these two guys together here because, for the purposes of this slate, they are very similar. Both are the best money line favorites coming in with each sitting around -220 at home. Both are striking out more than a batter per nine on the season and each are averaging around six innings per start. Kershaw's slight advantage is that he is walking almost no one this season (less than a batter per nine) while Bassitt doesn't have quite the same elite control. But man, distinguishing between them is pretty tough. There are three very good arms on this slate and choosing among them for cash games (or pairing them on DK) will be one of the bigger questions of the night.
**Update - Kershaw has hit the IL and Walker Buehler will be taking his place on the mound. He is also a good option here but you can also pivot to Kevin Gausman who gets a better matchup

Gerrit Cole FD 10000 DK 9600
Opponent - CHW (Dallas Keuchel) Park - CHW
FD - 44.29 DK - 25.27
Cole hasn't gotten the K's quite in line with where he's been in some previous seasons, but he remains one of the best pitchers in baseball regardless. He's sporting an xFIP in the low 3's and is still striking out batters at a rate of more than 10 per nine. The K% has dipped some and the BB% is up, but not at alarming rates. He's a -170 road favorite heading in to face the White Sox on Friday and should be a major consideration in all cash games for the main slate.
Catcher/First Base

Max Muncy FD 2900 DK 4200
Opponent - PHI (Kyle Gibson) Park - PHI
FD - 12.85 DK - 9.49
Will Smith FD 3300 DK 3900
Opponent - PHI (Kyle Gibson) Park - PHI
FD - 11.95 DK - 8.89
I know we've written this guy up quite a bit and he's underperformed, but sometimes that's the nature of DFS baseball, trying to maintain patience when there's reason to, and to not overreact to smaller sample sizes. The simple piece is Muncy remains a very patient hitter, walking at an elite 23% rate which is more than he strikes out (20%). Few hitters can do that. He's just getting bitten in the BABIP department which is 100 points lower than his career average and in the Hr/FB rate which is also about half of his typical number. The price has dropped considerably and he's still hitting middle of the order for one of the more potent offenses in baseball.
Meanwhile, Will Smith is a DraftKings consideration hitting in the middle of the Dodgers order as a catcher. He also hasn't quite got it going in the power department with only two home runs this season, but he's tough to strike out at 18% and walks 12% of the time. The hard contact rate is in line with his career numbers (a bit lower) but the Hr/FB rate is down which is sapping the power. It think we are still buying him at a discount hitting cleanup for this team.
Second Base

Whit Merrifield FD 3300 DK 4400
Opponent - COL (Kyle Freeland) Park - COL
FD - 12.24 DK - 9.59
We've got a game in Coors going on Friday (and for the whole weekend) with the Royals traveling into the thin Denver air. Of course, this game has the highest implied run line of the slate though the sites have, once again, priced everyone up accordingly. That being said, Merrifield is still coming at something of a bargain here considering he's set to hit in the leadoff slot against the lefty Freeland. Merrifield is cheap because he's been an abomination at the plate this season with an OPS so low I don't even want to type it out. He's getting crushed on the BABIP though and the IFFB rate as well. I do think there's hope he snaps out of this and for his career he's been much, much better against lefty arms.
José Iglesias FD 2800 DK 4500
Opponent - KC (Zack Greinke) Park - KC
FD - 11.71 DK - 9.17
Iglesias projects to hit second in the order for the Rockies on Friday, slotting a righty bat in between Connor Joe and Charlie Blackmon. Iglesias doesn't have much power to speak of, but he makes a ton of contact, putting the ball in play 86% of the time this season. Most of it is on the ground but he's relying on some speed to get on base and then have others drive him in. That's something that can happen quite a bit in Coors. I like the price on both sites, but much prefer him as a FD play.
Shortstop

Trea Turner FD 3700 DK 5200
Opponent - PHI (Kyle Gibson) Park - PHI
FD - 13.62 DK - 10.49
Shortstop has become something of a thinner position outside of a few big names, and lot of the better fantasy options have tougher matchups on Friday. That leaves us a guy like Turner, who in theory, should be one of the more dynamic fantasy guys around because of the power and speed combination. Unfortunately, the power piece isn't coming together this season and he has only one home run so far. His hard contact rate is down slightly, but the HR/FB rate (a theme here) is just awful. I do think there's reason for optimism though because we could be getting him at a major discount for what's basically a blip in the home runs.

Francisco Lindor FD 3600 DK 5000
Opponent - SEA (Marco Gonzales) Park - SEA
FD - 10.95 DK - 8.31
Lindor is just slightly cheaper than Turner and the Mets and Dodgers have right around the same implied run line on the day. Lindor hits a little lower in the order (3rd compared to 5th) which dings him just slightly. But on Friday he's on the better side of his split seeing as how he's been better against lefties for his career. He has a higher OPS and wOBA against southpaws and Marco Gonzales isn't much of a major league arm.
Third Base

Ryan McMahon FD 3500 DK 4500
Opponent - KC (Zack Greinke) Park - KC
FD - 12.25 DK - 9.26
Greinke could be in real trouble today heading into Coors. He's struck out just 10 batters through his first 33 innings this season and this isn't the place to show up and not be able to put guys down on strikes. The Rockies are in a great spot to take advantage. McMahon should be hitting fifth in the lineup on Friday and is coming at a great price on both sites thanks to some early-season struggles. He hasn't got the power numbers on the same trajectory as last season, but this is the perfect situation to turn that around.

Justin Turner FD 3100 DK 4000
Opponent - PHI (Kyle Gibson) Park - PHI
FD - 11.44 DK - 8.63
I wish I could quit this guy, but I just can't. As long as he's slotted in and around the middle of the order for the Dodgers, the price is just too low. Sure, he's sucked this season with a garbage OPS and just one home run. It's a far cry from the 27 he hit last season. But he's still tough to strike out and the Dodgers still project to be a solid offense all around. I'll take him at a discount with the understanding that I'm probably on an island here.
Outfield
Connor Joe FD 3800 DK 5400
Opponent - KC (Zack Greinke) Park - KC
FD - 13.16 DK - 9.95

Charlie Blackmon FD 3600 DK 4900
Opponent - KC (Zack Greinke) Park - KC
FD - 12.79 DK - 9.8
The leadoff and third hitters for the Rockies could feast here on Friday. Like I said with McMahon, the matchup against Greinke is just too good and you shouldn't let his 2.67 ERA fool you in any way. The 4.87 xFIP is more than two runs behind that and he's been incredibly lucky to start the season. Joe has been solid to start the season, one of the reasons he's more on the expensive side. He has a mid-800s OPS and is tough to strikeout at 16%. He'll take some walks, but mostly there's a lot of contact in his profile. With the strikeout expectation reduced to almost nothing here he's a fantastic cash game option.
And it's much of the same story with Blackmon who is also tough to put down on strikes. He has four home runs this season, though the OPS is only sitting in the mid-600s. It's a bit troubling though the BABIP is about 100 points off his career averages. I love the price on both sites and really can't say enough about how good this matchup is along with the park boosting power all around.
Hunter Dozier FD 3200 DK 4300
Opponent - COL (Kyle Freeland) Park - COL
FD - 10.39 DK - 7.9
I like grabbing Dozier hitting in the middle of the lineup for the Royals here facing off against the lefty Freeland. The latter doesn't generate a ton of K's and though Dozier has actually been better against righties for his career, the walk rate is better against southpaws. I mostly just want exposure to Coors in any form, and especially near the top of the lineup for these two teams.
GRAB A FREE TRIAL OF OUR PROJECTION SYSTEM, AND CHECK OUT DFSR PRO!
FREE EBOOK
SECRETS TO CRUSHING DAILY FANTASY FOOTBALL!
DON'T SET ANOTHER LINEUP BEFORE YOU READ THIS BOOK.