Baseball Picks Daily Fantasy
Expert Advice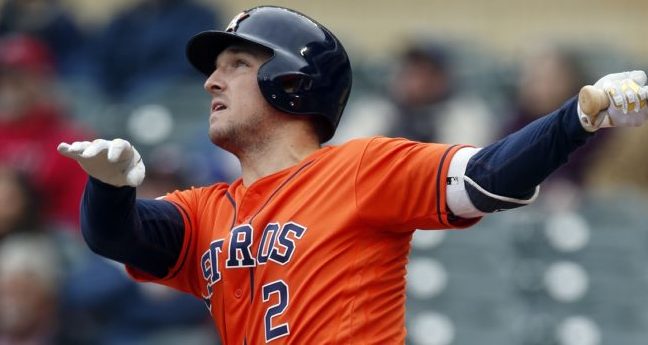 DraftKings and FanDuel MLB Picks for Sunday, 5/15/22
Picking pitchers on this slate was quite the task. There are a million guys worth using, including Justin Verlander, Carlos Rodon, Triston McKenzie, Carlos Carrasco, Nestor Cortes, Joe Ryan, Michael Kopech, Alek Manoah, Robbie Ray, Aaron Nola, and Patrick Sandoval. Amazingly, none of those guys made it into our pitcher section, but we have two guys that are incredible values. With that in mind, let's start with one of the best pitchers in the NL.
Now's your chance to get DFSR PRO, which will give you access to our MLB, NBA, PGA, NHL, and NFL optimizers and our new player lab! Get started for free by clicking the button below.
Pitchers

Brandon Woodruff FD - P 9600 DK - SP 9000
Opponent - MIA (Elieser Hernandez) Park - MIA
FD - 40.17 DK - 21.75
Woodruff has struggled through the first month of the season, but this guy will get going sooner rather than later. The track record tells you everything you need to know, with Woodruff amassing a 2.70 ERA and 0.97 WHIP between 2020 and 2021. He also struck out 302 batters across 253 innings and has flashed a 14.8 K/9 rate over his last four appearances. That tells us that things are headed in the right direction, and a matchup with Miami is the way to get him back on track. The Marlins rank 23rd in K rate and 25th in hard-hit rate. That's why Woodruff enters this matchup as a -160 favorite, with Miami projected for only three runs.
Tarik Skubal FD - P 9300 DK - SP 6000
Opponent - BAL (Tyler Wells) Park - DET
FD - 36.05 DK - 19.5
Um, what the hell is DraftKings doing here? Skubal will be used in every lineup over there, and it's easy to understand why. This guy has been pitching at a $9K level for most of the season, scoring at least 24 DraftKings points in four of his last five starts. The lefty is also producing a 2.12 ERA, 1.01 WHIP, and 9.4 K/9 rate in that span. All of that makes the DK price complete;y laughable, sitting below gas cans like Tyler Wells, Hunter Greene, and Elieser Hernandez. The matchup might be the best part of this, with Baltimore ranked 24th in K rate, 27th in runs scored, and 23rd in xwOBA.
Justin Verlander (FD $10500/DK $10300) has returned to the stud we saw before his Tommy John surgery, providing a 1.55 ERA and 0.64 WHIP.
Catcher/First Base

C.J. Cron FD - 1B 4100 DK - 1B 5300
Opponent - KC (Daniel Lynch) Park - COL
FD - 14.17 DK - 10.65
Using the Rockies at Coors Field is a cheat code, and it's certainly revived Cron's career. This guy looked well on his way to playing independently before signing with the Rockies, but he's been one of the best hitters in baseball since then. In fact, C.J. has compiled .280 AVG, .369 OBP, .546 SLG and .915 OPS since 2020. What's scary is that he's been even better at home and even better against lefties. Cron has a 1.055 OPS at home in that same span while collecting a .964 OPS against left-handers. Lynch is far from a scary southpaw, with the lefty lamenting a 5.24 ERA and 1.54 WHIP across 93 innings at this level.
Daniel Vogelbach FD - 1B 2800 DK - 1B 4700
Opponent - CIN (Hunter Greene) Park - PIT
FD - 10.21 DK - 7.59
Vogelbach is one of the beefiest baseball players out there, and it's always fun to watch this guy take his T-Rex swings. His massive body makes it look like he's swinging an anvil, but the power stroke is incredible. Danny has homered in three of the last nine games, accumulating a .351 OBP, .600 SLG, and .951 OPS in that span. That's earned him a spot atop this lineup against righties, which only adds to his fantasy value, tallying a .285 AVG, .352 OBP, .568 SLG, and .920 OPS against them. Hunter Greene is one of the best possible matchups and we'll dip into that shortly.
If you need a catcher on DK, Willson Contreras has been scorching recently and gets a solid matchup that we'll discuss at the next position.
Second Base

Whit Merrifield FD - 2B 3400 DK - 2B/OF 4900
Opponent - COL (Austin Gomber) Park - COL
FD - 13.24 DK - 10.38
Merrifield was one of the worst hitters in baseball up until this week but a weekend in Coors Field is just what the doctor ordered. That ballpark has cured many hitters' blues, with Whit collecting eight runs, four RBI, and two steals over the last four games. He's also got a .368 OBP and .895 OPS in that span, being moved up to the leadoff spot in this lineup. That's what matters most when talking about Merrifield's value because any leadoff hitter in Coors is tough to avoid. We're talking about the steals champion from last season, and we obviously don't mind that he has the platoon advantage against a weak lefty here.

Ian Happ FD - 2B 3100 DK - OF 3800
Opponent - ARI (Humberto Castellanos) Park - ARI
FD - 9.78 DK - 7.36
The Cubs have one of the worst lineups in baseball, but it's looking like Happ is one of their most valuable assets. The switch-hitter has been batting in the heart of the order against righties, and it's easy to understand why when looking at his splits. Since 2020, Happ has a .344 OBP, .471 SLG, and .815 OPS with the platoon advantage in his favor. His on-base numbers have been even more impressive this year, posting a .395 OBP. As long as that continues, Happ should never be this cheap in a matchup like this. Arizona is sending out Castellanos, who's got a 4.98 career ERA and 1.35 WHIP.
Shortstop
Willy Adames FD - SS 3400 DK - SS 5400
Opponent - MIA (Elieser Hernandez) Park - MIA
FD - 10.27 DK - 7.78
Adames' career changed once he was traded from Tampa Bay to Milwaukee. He discussed how the batter's eye altered the way he sees the ball, and it's crystal clear in his numbers. Willy had an OPS north of .900 after the trade last season and is doing similar things this year. Adames has a .590 SLG and .908 OPS over his last 20 games played. That has earned him a prominent spot in this dangerous lineup, and Milwaukee should be in for a big game against a pitcher like Hernandez. We'll dive into that in the outfield section!
Bobby Witt Jr. FD - SS 3500 DK - 3B/SS 4300
Opponent - COL (Austin Gomber) Park - COL
FD - 11.15 DK - 8.58
We talked about how good of a matchup this Kansas City-Colorado game is, featuring an 11-run total. Most of these games are sitting around a seven-run total, making this the most stackable game on the board. Much like the Rockies, the Royals have a great matchup. Colorado is sending out Austin Gomber, who's got a 4.25 xFIP and 1.31 WHIP for his career. Those numbers will surely rise in Coors, and we expect Witt to put a small dent in them. This top prospect has been horrible in the early going but scoring at least 16 FanDuel points in three of his last four games is an encouraging sign. This guy posted a .936 OPS in the minors and presented one of the best power-speed combos in baseball. It's just a matter of time before he's $500 more on each site!
Third Base

Alex Bregman FD - 3B 3700 DK - 3B 4900
Opponent - WSH (Patrick Corbin) Park - WSH
FD - 12.41 DK - 9.31
We've been recommending Bregman against lefties for years, and it's something that always seems to work well. The diminutive third baseman has some of the best splits in baseball, tallying a .398 OBP, .564 SLG, and .962 OPS against lefties throughout his career. That's nearly 1,000 plate appearances of dominance, and we certainly don't anticipate Patrick Corbin to slow him down. The Nationals lefty has a 6.06 ERA and 1.74 WHIP this season, which is sadly not far off of his three-year averages. The Stros are simply one of the best stacks of the day, and Bregman would have to be the key piece of it.

Ke'Bryan Hayes FD - 3B 2900 DK - 3B 4200
Opponent - CIN (Hunter Greene) Park - PIT
FD - 9.88 DK - 7.62
Hayes is probably a better real-life baseball player than fantasy option, but this pricing is too cheap with the way he's been swinging the bat. The 25-year-old amazed fans with a .376 AVG and .442 OBP in his first season but has shown that was no fluke with a .324 AVG and .424 OBP this year. The power stroke has been slow to come around, but many intelligent people believe this could be a 20-20 guy in the near future. Plenty of hitters would flirt with 20-20 seasons if they faced Hunter Greene every night, with the Reds righty registering a 7.62 ERA and 1.81 WHIP this season.
Outfield

Christian Yelich FD - OF 3800 DK - OF 5700
Opponent - MIA (Elieser Hernandez) Park - MIA
FD - 10.67 DK - 8.07
Yelich's career has been derailed by injuries over the last three years, but many people forget this was an MVP not long ago. A full offseason of rest might be the thing that got him right, with Yelich totaling a .353 AVG, .450 OBP, .706 SLG, and 1.156 OPS over his last 14 games played. He's also swiped three bags this season as well, and that sort of dynamic play is why he was one of the best options in fantasy three years ago. That form pairs beautifully with this matchup, facing Elieser Hernandez's 6.37 ERA and 1.42 WHIP. It also gives Yelich the platoon advantage from the left side, and he's roughed up righties throughout his career.

Randal Grichuk FD - OF 3900 DK - OF 4700
Opponent - KC (Daniel Lynch) Park - COL
FD - 12.19 DK - 9.28
We already discussed the Rockies earlier on, and they're going to be one of the best stacks of the day. They're projected for six runs against the struggling Lynch, and Grichuk should do some of that damage in the heart of this lineup. This guy was already a power beast before signing with the Rockies, amassing a .225 ISO for his career. We anticipate that number raising this season, with Randal crushing lefties so far this year. In fact, Grichuk has a .407 AVG, .556 SLG, and .984 OPS against left-handers this season.
Austin Meadows FD - OF 2600 DK - OF 4000
Opponent - BAL (Tyler Wells) Park - DET
FD - 11.26 DK - 8.48
Meadows has been one of the worst hitters in baseball against left-handers, but he plays at an All-Star level when facing righies. In fact, Austin has accumulated a .271 AVG, .352 OBP, .515 SLG, and .867 OPS against them throughout his career. That SLG and OPS are genuinely impressive from such a cheap player, especially since has a .365 OBP in what's been a solid first season with Detroit. Tyler Wells has been Baltimore's best pitcher this season, but we don't trust anyone on this staff. It's not like a 4.30 xFIP is too concerning, either.
FREE EBOOK
SECRETS TO CRUSHING DAILY FANTASY FOOTBALL!
DON'T SET ANOTHER LINEUP BEFORE YOU READ THIS BOOK.