Baseball Picks Daily Fantasy
Expert Advice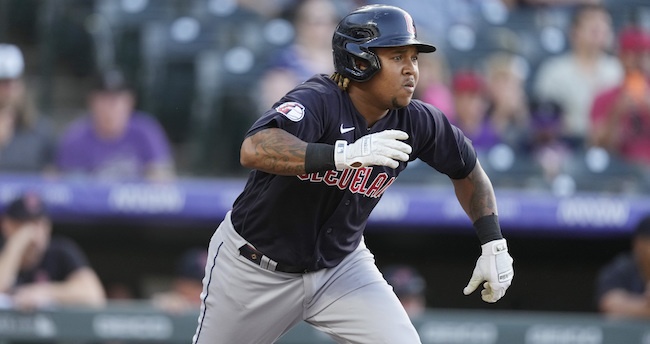 DraftKings and FanDuel MLB Picks for Wednesday, 6/15/22
This slate fascinates me. I had a really tough time picking the pitchers, but the hitters came to me as quickly as ever. That means we could be in for a high-scoring night, with almost no aces toeing the rubber for their respective teams. Shane McClanahan and Corbin Burnes are the only frontline starters on the board, but those two guys face Top-3 offenses. With that in mind, we like one of their opponents, so let's start there!
Now's your chance to get DFSR PRO, which will give you access to our MLB, NBA, PGA, NHL, and NFL optimizers and our new player lab! Get started for free by clicking the button below.
Pitchers
Nestor Cortes FD - P 10500 DK - RP 9900
Opponent - TB (Shane McClanahan) Park - NYY
FD - 39.24 DK - 21.89
Nasty Nestor has been one of the breakout pitchers in baseball this season, and it's impressive to see how good he's become. The left-hander has scored at least 15 DraftKings points in nine of his last 11 starts, providing a 1.96 ERA, 0.92 WHIP, and 9.9 K/9 rate. His two duds weren't even that bad either, allowing four runs or fewer in all 11 of his starts. That has him as one of the frontrunners for AL Cy Young, and we're certainly not worried about him facing a Tampa lineup without Wander Franco and Brandon Lowe. In this matchup two weeks ago, Cortes allowed one run across eight innings en route to 27 DraftKings points!

Rich Hill FD - P 7700 DK - SP 7100
Opponent - OAK (James Kaprielian) Park - BOS
FD - 29.64 DK - 15.01
This is a risky play, but something tells me this crafty lefty will cruise through this inexperienced lineup and pick up a win. To say Oakland's lineup is terrible is an understatement, with the A's ranked bottom-three in runs scored, OBP, OPS, wOBA, and xwOBA. That's rough news against Rich, with Dick Mountain maintaining a 3.23 ERA And 1.11 WHIP since 2015. He's been showing flashes of that player recently, totaling a 2.61 ERA, 0.97 WHIP, and 9.6 K/9 rate over his last two starts. The oddsmakers agree with our assessment, making Hill a -210 favorite in this sensational spot.
Jack Flaherty (FD $8600 DK $8100) will be on a pitch count, but if you saw the lineup Miles Mikolas faced yesterday, you know why he's in here.
Catcher/First Base

Vladimir Guerrero Jr. FD - 1B 3800 DK - 1B 5500
Opponent - BAL (Bruce Zimmermann) Park - TOR
FD - 16.73 DK - 12.6
Guerrero was second in AL MVP voting last season, and he's quite simply one of the best bats in baseball. Since the start of last season, Vlad has a .297 AVG, .386 OBP, .571 SLG, and .958 OPS. He did get off to a slow start this season, but Guerrero has generated a .341 OBP, .618 SLG, and .960 OPS over his last 19 games played. That's the stud we've been waiting for, and it should continue since he has the platoon advantage here against a crappy left-hander. When squaring off with southpaws this season, Vlad has a .400 OBP, .586 SLG, and .986 OPS. We'll dive into Zimmermann's horrific numbers later on!

C.J. Cron FD - 1B 3900 DK - 1B 4600
Opponent - CLE (Konnor Pilkington) Park - COL
FD - 14.99 DK - 11.27
Stacking the Rockies-Guardians game is the easiest strategy on this slate. We have two bad pitchers taking the mound in Coors Field, leading to this massive 11.5-run total. That's one of the largest totals all year, and it has both of these lineups projected for nearly six runs! Cron is the best play on the Rockies, leading the team in almost every offensive category. His splits are what's most encouraging here, with Cron compiling an .894 OPS against lefties and a 1.035 OPS at home since joining Colorado. It's not like he faces a scary southpaw here, and we'll get into his averages later on!
Alejandro Kirk (FD $2800 DK $5100) has been one of the best catchers over the last month and should keep that going against a weak lefty.
Second Base
Tommy Edman FD - 2B 3600 DK - 2B/SS 5500
Opponent - PIT (Roansy Contreras) Park - STL
FD - 11.08 DK - 8.67
Edman was relegated to the bottom of the lineup after a slow start, but he's been moved up to the leadoff spot since he found his swing. It's hard to understand why he was moved, producing a .285 AVG, .359 OBP, and .793 OPS this season. Those numbers are good, but his speed and lineup spot make the difference, with Tommy totaling 15 steals and 51 runs this season. Those are both Top-3 in MLB, and we love it since he's done almost all of that damage against righties. Contreras is a solid pitcher for the Pirates, but he allowed nine baserunners across 4.2 innings in his last start and could struggle with this scorching St. Louis lineup.

Brendan Rodgers FD - 2B 3100 DK - 2B 4400
Opponent - CLE (Konnor Pilkington) Park - COL
FD - 12.34 DK - 9.47
We foreshadowed that we want to stack the Rockies against Konnor Pilkington, so let's dive into the averages. His numbers are more obscure than the spelling of his name, with the lefty posting a 5.02 ERA and 1.63 WHIP at Triple-A this year. He's been just as bad at this level, providing a 5.24 ERA and 1.54 WHIP. That likely won't go over well in Coors, especially against last week's NL Player of the Week. Rodgers has been a different player since the opening month, tallying a .318 AVG, .510 SLG, and .862 OPS since May 1. He's also got a .578 SLG and .923 OPS against left-handers since his call-up!
Shortstop

Bo Bichette FD - SS 3800 DK - SS 5700
Opponent - BAL (Bruce Zimmermann) Park - TOR
FD - 15.18 DK - 11.68
Stacking the Rockies, Guardians, and Blue Jays is the way to go on this slate. All of these teams should have big nights, with Bo playing a huge factor in Toronto's enormous total. This breakout shortstop typically bats second in this dominant lineup, with Bo collecting 45 doubles, 39 homers, 155 runs, 135 RBI, and 29 steals since his call-up last year. That's the stat-stuffing you'd usually see from NBA players, making him one of the most reliable options on the board. What we love is this matchup against Zimmermann, with the O's lefty amassing a 5.52 ERA and 1.40 WHIP this year. That's terrifying since Bo has a .383 OBP, .526 SLG, and .909 OPS against left-handers in that same span.

Dansby Swanson FD - SS 3500 DK - SS 5100
Opponent - WSH (Erick Fedde) Park - WSH
FD - 11.12 DK - 8.46
Swanson has established himself as a regular in these articles, and it's easy to understand why. The slugging shortstop has been moved up to the two-hole in this Atlanta lineup, accruing a .331 AVG, .394 OBP, .538 SLG, and .932 OPS over his last 45 games played. His numbers are even more absurd recently, providing three homers and 10 RBI over his previous five games played. That makes him one of the tastiest parts of this Braves stack, facing off with Erick Fedde. The Washington righty has registered a 4.87 ERA and 1.53 WHIP this season, and this bludgeoning Braves offense will surely add to those atrocious averages.
Third Base

José Ramírez FD - 3B 4600 DK - 3B 6000
Opponent - COL (Austin Gomber) Park - COL
FD - 15.94 DK - 12.04
Not much needs to be said here. Using Ramirez in Coors Field just sounds like a cheat code. The switch-hitting third baseman leads all regulars on this slate with 12 DraftKings points per game, and he's been doing that sort of damage for years. His ability to do everything is the main reason why, compiling a .296 AVG, .394 OBP, .643 SLG, and 1.037 OPS this season. That's backed by his 18 doubles, 16 homers, 62 RBI, and 10 steals, which are all near the top in baseball. All of that is fantastic news in Coors Field, facing a guy with a 6.17 ERA and 1.42 WHIP.
Patrick Wisdom FD - 3B 3100 DK - 3B 3500
Opponent - SD (Ryan Weathers) Park - CHC
FD - 9.63 DK - 7.19
Wisdom has been a sneaky pick of mine all season, and it's hard to understand why he remains so cheap. The slugging third baseman has a .495 SLG and .800 OPS since his call-up last year. His major flaw is his strikeouts, but that doesn't really concern us here since he faces a pitcher making his first start of the year. Weathers had a 5.32 ERA and 1.38 WHIP at the Majors last year while generating a 7.29 ERA and 1.85 WHIP at Triple-A this year. He's also got just 109 Ks across 149 innings in that span, and he'll surely struggle with a guy like Wisdom. The righty third baseman has a .534 SLG and .888 OPS against left-handers so far this year. There's no better bet for a dinger from a player in this price range!
Outfield

Mookie Betts FD - OF 3900 DK - OF 6000
Opponent - LAA (Reid Detmers) Park - LAD
FD - 14.76 DK - 11.11
Mookie is one of the safest options on every slate. This perennial All-Star is amid another fantastic season, tallying a .301 AVG, .370 OBP, .617 SLG, and .987 OPS over his last 48 games played. That's one of the best two-month stretches for any player all year, and it makes him a great play on every slate. We love that since he has the platoon advantage against an underwhelming lefty. That happens to be Reid Detmers, with the southpaw slinging a 4.79 xFIP this season. That won't hold against this daunting Dodgers lineup, with Mookie doing severe damage atop the best lineup in baseball.
Teoscar Hernández FD - OF 2500 DK - OF 4800
Opponent - BAL (Bruce Zimmermann) Park - TOR
FD - 14.33 DK - 10.86
This FanDuel price is laughable. Using Hernandez at $2,500 over there is probably my favorite play of the day on both sites, as he'll hit cleanup in this terrifying Toronto stack. This righty-heavy lineup is in line for 5-6 runs against a terrible pitcher like Zimmermann, and Teoscar will surely be a part of that. He's gotten off to a slow start this season, but a .295 AVG, .538 SLG, and .882 OPS between 2020 and 2021 are truly amazing. That looks even better when you see Teoscar's superb splits, amassing a .342 AVG, .678 SLG, and 1.059 OPS against lefties in that same span.

Andrew McCutchen FD - OF 2800 DK - OF 3100
Opponent - NYM (David Peterson) Park - NYM
FD - 11.33 DK - 8.49
Let's cap off the article with another former stud who has some brilliant splits. Cutch is far from the superstar we saw in Pittsburgh, but he can still slaughter southpaws. In fact, Andrew has accumulated a .373 OBP, .558 SLG, and .931 OPS against them since 2020. That's a large sample size of dominance, and it's hard to understand why he's sitting around $3,000 on both sites. David Peterson is not a pitiful matchup either, with the Mets lefty producing a 1.30 career WHIP. That also makes Hunter Renfroe an intriguing option in this Milwaukee stack because he has some incredible splits too!
FREE EBOOK
SECRETS TO CRUSHING DAILY FANTASY FOOTBALL!
DON'T SET ANOTHER LINEUP BEFORE YOU READ THIS BOOK.