Baseball Picks Daily Fantasy
Expert Advice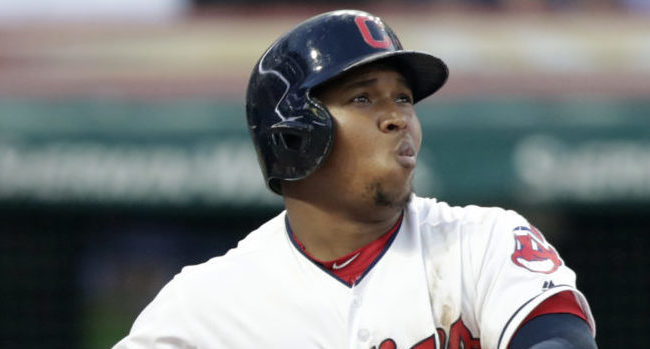 DraftKings and FanDuel MLB Picks for Saturday 7/5/22 - Main Slate
Now's your chance to get DFSR PRO, which will give you access to our MLB, NBA, PGA, NHL, and NFL optimizers and our new player lab! Get started for free by clicking the button below.
Pitchers
Yusei Kikuchi FD 7900 DK 7800
Opponent - OAK (Adrian Martinez) Park - OAK
FD - 35.45 DK - 18.79
Kikuchi has had a weird season. On the one hand, he's got his K's up to a 26% rate while striking out more than 10 batters per nine. But the walks have gotten a bit out of control as well, leading to him getting pulled from games early and averaging a little more than four innings per start. But on Tuesday he gets a great matchup against the A's who rank dead last in offensive wOBA on the season and strike out nearly 24% of the time. Kikuchi is a -187 road favorite and is likely to be a popular play on this slate.
Mitch White FD 7400 DK 7400
Opponent - COL (Germán Márquez) Park - COL
FD - 32.16 DK - 16.3
Pitching is something of a problem on this main slate of games with not that much in the way up high upside. But White is a way to save some money on both sites and comes in as the biggest money line favorite on the day at -240 against the Rockies at home. Away from Coors, The Rockies has a paltry .638 team OPS and White has been solid since joining the rotation as a full-time starter. I like saving here and spending up on some bats, especially with the pitching options so weak.
Catcher/First Base
Darin Ruf FD 2600 DK 3100
Opponent - ARI (Tyler Gilbert) Park - ARI
FD - 14.33 DK - 10.77
The Giants have a 5.7 implied run line on Tuesday, easily the highest of the day when they face off against lefty Tyler Gilbert and the Diamondbacks. Ruf isn't having the same success at the plate this season that he saw in 2021 with the OPS sitting in the .600s right now. His Hr/RB rate is down by more than half from the last couple of years so there's some run bad in there. But this is a guy who's smashed lefties for his career with a .917 OPS and .389 wOBA in that split. I'm still willing to run him with this run line and based on his success in this platoon.

Rhys Hoskins FD 3600 DK 4300
Opponent - WSH (Paolo Espino) Park - WSH
FD - 12.53 DK - 9.3
The Phillies have a 5.4 implied run line, not too far off from the Giants when they face off against Paolo Espino and the Nationals. The latter is striking out fewer than seven batters per nine on the season and don't let the 2.80 ERA fool you seeing as how the 4.25 xFIP is almost 1.5 runs higher. Hoskins has an .850 OPS and 17 home runs on the season. And though better against lefties for his career, he's still well above average against righties with a 121 wRC+ and .836 OPS in that split.
Second Base

Wilmer Flores FD 2700 DK 4100
Opponent - ARI (Tyler Gilbert) Park - ARI
FD - 13.82 DK - 10.54
It sure looks like we'll be stacking some Giants on this slate and Flores is a guy who will likely be a very popular play. He's projected to hit second in the San Fran lineup and comes in with a mid-.700s OPS on the season. Flores is tough to strike out (15%) and takes walks 10% of the time. Plus, for his career, he's been better against lefties with an .811 OPS and 116 wRC+ in that split. The FanDuel price seems like a total joke seeing as what the Giants are projected to do against Gilbert and the DraftKings price is completely affordable as well.

José Altuve FD 4100 DK 5800
Opponent - KC (Zack Greinke) Park - KC
FD - 13.16 DK - 10.04
He's significantly more expensive than Flores on both sites, so you need to take that into account here. But he's facing off against Zack Greinke who might be fully cooked now, sporting a 4.75 xFIP and 4.5 K/9 rate through more than 63 innings this season. Altuve is already tough to K (16.4%) and he's putting together an excellent season with an .895 OPS and 16 home runs. This is a great spot for the Astros who could put a hurting on Greinke.
Shortstop
Corey Seager FD 3200 DK 5200
Opponent - BAL (Austin Voth) Park - BAL
FD - 12.82 DK - 9.73
The Rangers are facing off against Austin Voth who brings a 7.34 ERA into this matchup. The 3.98 xFIP isn't nearly as bad mind you, but he's still very much a below-average major league arm. Seager has brought the power numbers into his time with the Rangers, but the overall OPS hasn't followed. That number is down a couple of hundred points from what he did with the Dodgers. A big part of that is a BABIP sitting about 100 points lower than his career average. So there's been some bad luck. I like the FanDuel price considerably more than how expensive he is on DraftKing.

Tim Anderson FD 3400 DK 5000
Opponent - MIN (Chris Archer) Park - MIN
FD - 12.34 DK - 9.62
Tim Anderson isn't putting up quite the same power numbers as last season with only five home runs so far. But the speed on the base paths is still there seeing as how he has 10 stolen bases through his first 230 plate appearances. He's putting the ball in play about 82% of the time, one of the highest rates in the league, and getting out base more than 36% of the time. This is a good spot against Chris Archer who has seen the K's drop considerably this year and is sporting a 4.99 xFIP.
Third Base

José Ramírez FD 4200 DK 4900
Opponent - DET (Drew Hutchison) Park - DET
FD - 15.1 DK - 11.41
Jose Ramirez is the highest-projected hitter on the slate, and for pretty good reason. Namely, he's just one of the best hitters in all of baseball and the matchup against Hutchison is a good one. Ramirez is in the rare group of hitters who walk (12%) more than they strike out (10%) and he brings in a .951 OPS on the season with a .400 wOBA. He's so tough to get out and really makes you pay for a mistake. He has 16 home runs on the season but raises the floor even more with 12 stolen bases. It's easy to make a case for one of the best out there to do it.
Evan Longoria FD 2900 DK 4300
Opponent - ARI (Tyler Gilbert) Park - ARI
FD - 12.49 DK - 9.51
Longoria, like some of his Giants teammates, is just coming too cheap on this slate for a group that's projected with the best-implied run line of the day. He has the OPS over .800 for the season with eight home runs in his first 147 plate appearances. Gilbert has been pretty much rocked in his 16 innings this season with an ERA pushing .800 and a lower strikeout rate. Longoria has been borderline elite against lefties for his career with an .871 OPS and .365 wOBA against that split.
Outfield

Ronald Acuña Jr. FD 4400 DK 6100
Opponent - STL (Andre Pallante) Park - STL
FD - 14.31 DK - 10.78
Acuna continues to be one of the best fantasy producers out there with a combination of power and speed and that is among the best in the game. Though the home run numbers aren't quite there this season, having hit only seven through more than 200 plate appearances, he still has 16 stolen bases so far. He's facing off against Andre Pallante who has struck out only 33 batters in 51 innings so far this season and does issue a bunch of walks. I love this spot for Acuna even though he is very expensive on both sites.

Mookie Betts FD 3700 DK 4400
Opponent - COL (Germán Márquez) Park - COL
FD - 12.96 DK - 9.75
Because it doesn't look like we'll be spending an arm and a leg on pitching for this Tuesday slate, getting some of the higher-priced hitters into the mix should be all that tough. Betts is back to his elite self with an .896 OPS and 17 home runs on the season. He's almost eclipsed his WAR from all of last season and he's done it in about half the plate appearances. You have to love him in this spot against German Marquez and the Dodgers, as is often the case, have one of the higher run lines on the day.
Austin Slater FD 2500 DK 3100
Opponent - ARI (Tyler Gilbert) Park - ARI
FD - 13.49 DK - 10.33
Slater projects to hit leadoff for the Giants when they face the lefty on Tuesday. He's owned that spot in these kinds of matchups with the only concern really that he ends up getting pinch-hit for late if they bring a lefty out of the pen. Slater strikes out a lot, more than 30% of the time, but he also walks about 16% of the time and has an OPS in the high-700s. Plus, his .842 OPS against lefties is nearly 200 points higher than what he does against righties. This is a smash spot and he's just coming too cheap.
GRAB A FREE TRIAL OF OUR PROJECTION SYSTEM, AND CHECK OUT DFSR PRO!
FREE EBOOK
SECRETS TO CRUSHING DAILY FANTASY FOOTBALL!
DON'T SET ANOTHER LINEUP BEFORE YOU READ THIS BOOK.