Baseball Picks Daily Fantasy
Expert Advice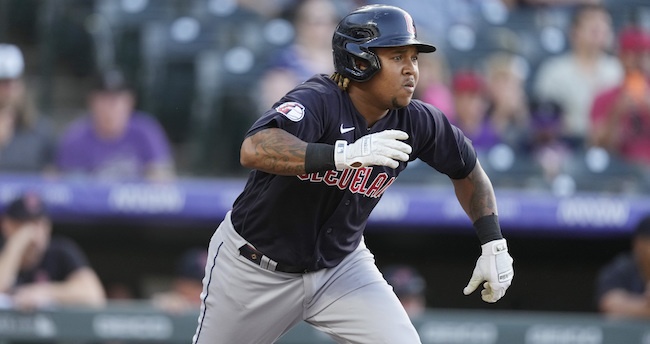 DraftKings and FanDuel MLB Picks for Tuesday 8/16/22
Now's your chance to get DFSR PRO, which will give you access to our MLB, NBA, PGA, NHL, and NFL optimizers and our new player lab! Get started for free by clicking the button below.
Pitchers

Robbie Ray FD 10300 DK 9500
Opponent - LAA (José Suarez) Park - LAA
FD - 39.87 DK - 21.83
Ray hasn't put up quite the same strikeout numbers as he did before coming to Seattle, but the season has been fine enough on its own this time around. He's still going close to six innings per start, has a 28% K% and hasn't let the walks get too out of control. On Tuesday he gets the Angels as a -173 road favorite. LAA is only sitting at a 3.3 implied run line, one of the lowest on the slate and this lineup is pretty garbage outside of Ohtani.
José Quintana FD 8400 DK 7800
Opponent - COL (Kyle Freeland) Park - COL
FD - 37.22 DK - 19.12
There are a lot of good pitchers going on this slate so I can see the temptation in spending all the way up for an arm. But Quintana is in such a good spot at a cheaper price that I think you can go there in cash games. The Rockies are significantly worse away from home and come into this game with only a 3.0 implied run line. Quintana has some of the best win odds on the day at -240 and the matchup is just tough to pass up with the price.
Catcher/First Base

Vladimir Guerrero Jr. FD 3900 DK 5900
Opponent - BAL (Dean Kremer) Park - BAL
FD - 14.38 DK - 10.83

Alejandro Kirk FD 2800 DK 4500
Opponent - BAL (Dean Kremer) Park - BAL
FD - 12.86 DK - 9.76
The Blue Jays have the highest implied team run line on the slate and we are going to want to get these bats into lineups wherever possible. Facing off against Kremer has them in a good place seeing as how he has never really dialed up the strikeouts on the major league level. Vlad isn't having the same kind of season he saw last year, but has still been excellent with 24 home runs, just a 16.7 K rate and an .858 OPS. He is expensive, but worth it in this matchup.
And then there's Kirk who's seen the OPS drop off some but is still slated to hit third in this lineup which looks really good, especially at his FanDuel price. He's put the ball in play about 80% of the time this season and is walking and striking out at the same rate (10%). On DraftKings, the catcher slot is always tough to fill because of the position, but Kirk makes it kind of easy here.
Second Base

Marcus Semien FD 2400 DK 4100
Opponent - OAK (JP Sears) Park - OAK
FD - 11.51 DK - 8.7
After an abysmal start to the season, Semien has been able to creep the OPS over .700 which is really saying something seeing as how he couldn't do a single thing early on. He's facing off against Sears who has struggled to get the swing-and-miss stuff going this season. For his career, Semien is much better against lefties with a .799 OPS, .342 wOBA, and 118 wRC+ in that split. The FanDuel price is kind of a joke and he's a bargain on DraftKings as well.
Owen Miller FD 2500 DK 3200
Opponent - DET (Garrett Hill) Park - DET
FD - 10.1 DK - 7.85
Cleveland has a run line pushing towards 5.0 which is one of the higher ones on this slate. Miller should be hitting around sixth in the lineup against Garrett Hill and for our purposes, we are just trying to get some savings here. I don't want to consider him on FanDuel because Semien is a much better play for the same price. But on DraftKings, I get the savings and there will be some spots where I need to come down to a bit of a lower tier to make the lineup work.
Shortstop

Bo Bichette FD 3300 DK 4900
Opponent - BAL (Dean Kremer) Park - BAL
FD - 11.86 DK - 9.13
Bichette has moved down to fifth in the lineup but he's still the top option at shortstop on this slate considering the context. With the Blue Jays run line, it's hard to get away from some of these guys and if you take even a little savings at pitcher it won't be tough. Bichette isn't fulfilling all of the top prospect promise here, but this is still a guy with an OPS in the 700s to go with 17 home runs and seven stolen bases. The FanDuel price makes this pretty easy.

Amed Rosario FD 3000 DK 4800
Opponent - DET (Garrett Hill) Park - DET
FD - 11.11 DK - 8.7
He's probably too expensive on DraftKings, but on FanDuel we are getting him at a value. Rosario puts the ball in play about 80% of the time and has a .725 OPS on the season. That's nothing to write home about, but it's fine enough. He's also added 11 stolen bases this season and does have a bit of pop with eight home runs.
Third Base

José Ramírez FD 4300 DK 5900
Opponent - DET (Garrett Hill) Park - DET
FD - 14.82 DK - 11.2
He's one of the toughest outs in all of baseball, with a 9.9% K rate that sits nearly even with the 9.5% walk rate. Those are remarkable numbers considering this era of baseball and anytime the Guardians are up against a weaker arm we need to think about him for cash games. Plus, from a fantasy perspective, this is a guy with 22 home runs and 14 stolen bases on the season. He has about as high a floor as any hitter in the game and there's no reason to fade him here if you can fit the salary.

Eugenio Suárez FD 2900 DK 4600
Opponent - LAA (José Suarez) Park - LAA
FD - 12.68 DK - 9.43
If you want to take some savings then I think Suarez is the way to go, especially on FanDuel. He's facing off against the lefty and that's good news for Eugenio who, for his career, has an .845 OPS and 125 wRC+ in that split. Plus the 19 home runs and mid-700s OPS play fine enough this season.
Outfield

George Springer FD 3800 DK 5300
Opponent - BAL (Dean Kremer) Park - BAL
FD - 13.13 DK - 9.86
Springer is back in the leadoff slot for the Blue Jays and even at these prices, I think we can consider him in cash games. The Blue Jays are just in too good a spot to not have as many of these bats as possible. When he's been healthy, Springer has 18 home runs and 10 stolen bases on the season. And the OPS is over .800 despite running about 30 points low on the BABIP as compared to his career average.

Byron Buxton FD 3700 DK 5900
Opponent - KC (Zack Greinke) Park - KC
FD - 13.36 DK - 10.16
Buxton has cooled off some since the start of the season, but not a ton. This is still a guy with an .850 OPS and a career-high 28 home runs. The 30.7% K rate is the problem but that's mitigated to a great degree facing off against Greinke who simply can't get bats to miss these days. He has a putrid 13% K rate and 4.52 xFIP. This is a great spot for Buxton all things considered.
Julio Rodríguez FD 3600 DK 5500
Opponent - LAA (José Suarez) Park - LAA
FD - 12.49 DK - 9.62
From a fantasy perspective (and a real-life perspective) Rodriguez has basically done it all here in his rookie season, smacking 18 home runs and stealing 21 bases through his first 421 plate appearances. That's about as good as you'll ever see. I like a mini-stack of him and Suarez at the top of the Mariners lineup.
GRAB A FREE TRIAL OF OUR PROJECTION SYSTEM, AND CHECK OUT DFSR PRO!
FREE EBOOK
SECRETS TO CRUSHING DAILY FANTASY FOOTBALL!
DON'T SET ANOTHER LINEUP BEFORE YOU READ THIS BOOK.