Baseball Picks Daily Fantasy
Expert Advice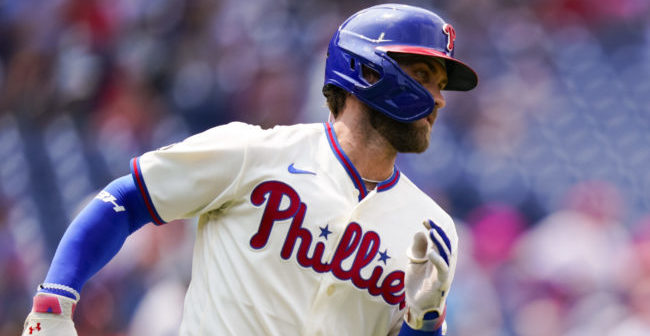 DraftKings and FanDuel MLB Picks for Friday 6/2/23 (Main Slate)
Now's your chance to get DFSR PRO, which will give you access to our MLB, NBA, PGA, NHL, and NFL optimizers and our new player lab! Get started for free by clicking the button below.
Pitchers
Logan Webb FD 11100 DK 9700
Opponent - BAL (Dean Kremer) Park - BAL
FD - 36.52 DK - 19.55
Logan Webb is set to take the bump for the San Francisco Giants against the Baltimore Orioles. With an impressive 2.75 ERA and 76 strikeouts in 72 innings pitched, Webb has emerged as a reliable arm in the Giants' rotation. Facing a struggling Orioles lineup, Webb has a favorable matchup to rack up strikeouts and limit runs. The O's lineup has a mediocre OPS of .776, making Webb a strong play in this game. Priced at $11,100 on FD and $9,700 on DK, he offers a combination of skill and win probability that fantasy managers will appreciate.

Tyler Glasnow FD 9200 DK 7900
Opponent - BOS (Garrett Whitlock) Park - BOS
FD - 35.34 DK - 19.91
Tyler Glasnow is ready to take the mound for the Tampa Bay Rays against the Boston Red Sox. This is only his second start back from injury, and he was dominant in his first outing striking out eight in just 4.1 innings. The Red Sox have an implied run total of 4.29 which isn't great, but Glasnow has a good chance to put up solid numbers against a this lineup. Priced at $9,200 on FD and $7,900 on DK, he offers great value for his potential upside. As long as the pitch count heads in the right direction, we are getting a steal here.

First Base

Bryce Harper FD 3600 DK 6000
Opponent - WSH (Josiah Gray) Park - WSH
FD - 13.02 DK - 9.76
Bryce Harper is set to face the Washington Nationals and pitcher Josiah Gray. Harper, batting in the projected third spot, has been performing well this season with an impressive OBP of .404 and an OPS of .871. With the Phillies boasting a solid implied run total of 4.82, Harper is in a favorable position to contribute to their offensive output. Priced at $3,600 on FD and $6,000 on DK, he offers great value for his production potential. Consider adding Harper to your lineup for a chance to capitalize on his strong performance and the Phillies' scoring opportunities.
Strongly consider Vinnie Pasquantino (FD $3100 DK $3600) hitting second for the Royals. KC is in a good spot here for this main slate.
Second Base
Bryson Stott FD 3000 DK 4400
Opponent - WSH (Josiah Gray) Park - WSH
FD - 10.68 DK - 8.25
Bryson Stott is ready to take on the Washington Nationals and pitcher Josiah Gray. As the leadoff hitter for the Phillies, Stott has been making his presence felt with 5 home runs and 8 stolen bases this season. While his OBP of .320 and slugging percentage of .396 may not be eye-popping, he brings a certain je ne sais quoi to the plate. With an implied run total of 4.82 for the Phillies, Stott has a chance to set the table and wreak havoc on the basepaths. Priced at a modest $3,000 on FD and $4,400 on DK, he's a steal that won't break the bank.
Jorge Polanco (FD $3200 DK $4500) and some other top-of-the-lineup Twins are one of the better stacks on Friday.
Shortstop

Trea Turner FD 2900 DK 5300
Opponent - WSH (Josiah Gray) Park - WSH
FD - 12.19 DK - 9.48
Trea Turner is another Phillies player worth considering in your lineup. This speedster has already swiped 8 bases this season, and he's ready to run circles around the Washington Nationals. You can see we are stacking Phillies on this slate, and with good reason. Turner has a chance to contribute to the offensive onslaught. Although his current season stats may not be jaw-dropping, let's not forget about his impressive 2022 campaign, where he showcased his power with 21 home runs and 27 stolen bases. At a bargain price of $2,900 on FD, Turner is a tantalizing option with the potential to ignite your fantasy lineup and leave the Nationals scratching their heads.
We wrote him up shortly here, but a reminder that Royce Lewis (FD $3100 DK $3100) qualifies for SS on DraftKings.
Third Base
Royce Lewis FD 3100 DK 3100
Opponent - CLE (Aaron Civale) Park - CLE
FD - 11.51 DK - 8.84
Let's focus on Royce Lewis, the talented 23-year-old prospect with a bright future. In the 2023 season, Lewis has been showcasing his power with a slugging percentage of 0.846 and an impressive OPS of 1.154 though admittedly it's only 13 plate appearances. The highly touted rookie has huge upside and it slated to hit third in the lineup. The FanDuel and DraftKings pricing is just too low all things considered, not having accounted for the future projections. Keep an eye on this rising star as he makes his mark in the major leagues.
Strongly consider Ke'Bryan Hayes (FD $2800 DK $4000)
Outfield

Fernando Tatis Jr. FD 4200 DK 6000
Opponent - CHC (Jameson Taillon) Park - CHC
FD - 14.86 DK - 11.2
Fernando Tatis Jr. is a superstar (when he isn't suspended) and is primed for a big game against the Chicago Cubs. Batting leadoff for the San Diego Padres, Tatis has already showcased his power and speed with 9 home runs and 6 stolen bases this season. With a favorable matchup against Jameson Taillon, Tatis has the potential to make a significant impact. We are still buying relatively low with the OPS not quite there this season.

Kyle Schwarber FD 3100 DK 4900
Opponent - WSH (Josiah Gray) Park - WSH
FD - 11.19 DK - 8.33
Well, it seems like we're writing up a lot of Phillies players today. But hey, they're in such a good situation, we can't help but talk about them all. Schwarber has been tearing it up with his power this season, already blasting 13 home runs. The sub .700 OPS is kind of a mess, but his patient approach at the plate is paying off with a solid OBP and impressive walk percentage. Facing Josiah Gray, Schwarber has a great chance to continue his hot streak. Schwarber could unleash some serious power and give us all something to cheer about.
Alex Kirilloff FD 2900 DK 3300
Opponent - CLE (Aaron Civale) Park - CLE
FD - 10.78 DK - 8.26
Alex Kirilloff is another promising player to watch. With a strong 2023 season, Kirilloff has showcased his abilities with an impressive OBP of 0.457 and an OPS of 0.936. Batting in the second spot of the lineup, he has the opportunity to drive in runs and contribute to his team's success against Aaron Civale and the Cleveland Indians. The Twins, in general, are a good stack considering they are working with some lower-priced bats in their lineup because of injuries.
GRAB A FREE TRIAL OF OUR PROJECTION SYSTEM, AND CHECK OUT DFSR PRO!
FREE EBOOK
SECRETS TO CRUSHING DAILY FANTASY FOOTBALL!
DON'T SET ANOTHER LINEUP BEFORE YOU READ THIS BOOK.