Baseball Picks Daily Fantasy
Expert Advice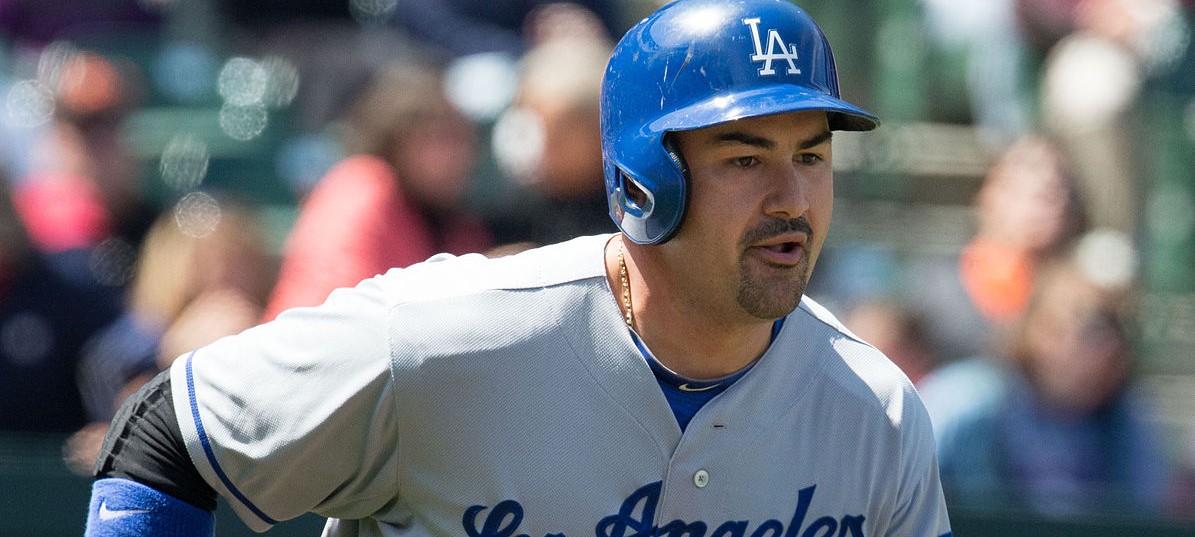 Daily Fantasy MLB Baseball Picks for FanDuel, DraftKings and Draftster 6/1/15
Full disclaimer - this is a massive slate, and there's no way I could ever possibly list every decent play today. So, I'll do my best in highlighting whom I believe to be the elite plays. If you want the rest? Go ahead and get access to the exclusive projection system that produces these picks. Sign up now and get a free 3 day trial to our lineup construction tool for FanDuel, DraftKings and Draftster.

Pitchers
Madison Bumgarner - FD 10000 DK 10300
The Braves have the 2nd worst wOBA against left handed pitching, and are pairing it with the 5th highest strike out rate. As you can probably intuit by now, this makes it a dream spot for the Giants' left-handed ace. While Bumgarner hasn't put up the same lofty K totals he put together last season, the dream spot against the Braves more than makes up for it. Throw in a shaky Julio Teheran, and you have yourself an awfully safe match-up for cash game play.
Danny Salazar - FD 9300 DK 8500
Salazar is a step down in safety from Bumgarner, but arguable a considerable step up in upside. The diminutive right hander has 10.69 K/9 for his young career, including a 12.60 number so far in 2015. For a frame of reference, Clayton Kershaw has a 9.53 career K/9. Randy Johnson had a 10.61 career K/9. The bottom line is this - Salazar can flat K a brother. In this game, he'll go up against the Mariners, who have compiled the league's 3rd highest K% against right handed pitching to go with the league's 9th worst wOBA. Happ has been pretty decent for the Mariners, so a win is far from guaranteed, but Salazar could really put up a huge game here.
Drew Hutchison - FD 8100 DK 7500
The riskiest play of the bunch at first glance, but when you look a little deeper it looks a lot like a decent GPP gamble. The 24 year old Hutchison is on his second season in a row with a sub 4 xFIP, and while he hasn't been able to match the peripherals to the ERA just yet, he's shown flashes of putting it together recently - most notably his complete game 8 K shut out his last time out. With the league's 6th worst wOBA and 5th highest strike out rate against right handed pitching, the Twins make a fantastic spot for a repeat performance. Throw in what's left of poor Ricky Nolasco, and Hutchison should also have a pretty good shot at a win. All in all, I like this as an "against the grain" play quite a bit.

Just killing time until fantasy football season? Fantasy Pros has a pretty cool mock drafting software you can check out!

Catchers
Derek Norris - FD 2800 DK 3500
Derek Norris has topped a 1k OPS against left handed pitching this season, which has brought his career number up to .872. That's just a terrific figure for a catcher. You could argue that it's a tough play to make against a ground-ball pitcher like Locke, but Locke's been all over the place this season, and when he does leave balls up in the zone, they've been hit a long way. But really - this is just one of those classic "play an affordable guy on the better side of his platoon" plays.
Yasmani Grandal - FD 2700 DK 3300
If you're a regular daily fantasy baseball player you already knew this, but the rest of the world is sleeping on Yasmani Grandal's breakout season. The post-hype prospect has a better than .400 OBP on the back of a 16% walk rate. He's basically what people hoped Carlos Santana would be. And here's the trick to playing Grandal: all of his power comes from the left side of the plate. All 10 of his extra base hits this season have come against righties, and I don't see any reason why that trend won't continue. You'll have to monitor this, of course - he's coming back from the 7 day concussion list - but if he's a go, I love Grandal at this price point in all formats against all but the most elite pitching.
Yan Gomes - FD 2600 DK 3800
Speaking of sneaky returning from injury guys, I'm sure I'll fill out a few lineup cards with Yan Gomes today. Gomes is a classic example of a guy who'd be a great player if he could just hit against left handed pitching every day. His .848 OPS against left handers is elite, and his max effort swing has led to great BABIP's at all levels. It's hard to have elite upside in Safeco without bell-tower power, but on these low prices, I'd argue that Gomes has excellent price per dollar upside against the left handed and generally average JA Happ.

First base
Adrian Gonzalez - FD 3800 DK 4000
Anthony Rizzo - FD 4100 DK 5000
If you want to spend up a little bit, our projection system loves both of these guys for similar reasons. Rizzo's crushing this season to the tune of a 1k overall OPS, and is facing the right-handed Yordano Ventura. Ventura's a nice young pitcher, but has really struggled with the long ball this season. As for Gonzalez, his season-long OPS is higher, but his pitching match-up is a little worse, and he hasn't shown the speed Rizzo has. That said, he's WAY better against RHP (a 1.072 OPS), and I think I like him a bit better.
Joey Votto - FD 3300 DK 4400
Votto is very reasonably priced for the upside and safety he can bring against right handed pitching, as his .900+ OPS against northpaws this season will attest. Playing Votto against terrible pitchers like Tanner Roark just make the play all the sweeter. Roark's 10 Ks and 6 BBs in 25 IP basically mean that Votto is going to see beach-balls being thrown toward home plate. And in Cinci's fantastic hitter's park? An absolutely monster game is possible, here.
Also considered: David Ortiz, even though it's bizarre to take him against a lefty. What's our projection system seeing here? Straight points per dollar value. Ortiz is priced like an off-the-shelf scrub, and he's facing a pitcher in Wandy that has trouble against basically everyone these days. Just think about it!

Second base
Chase Utley - FD 2700 DK 3900
The continued depressed for Utley makes him a great play against right handed pitching, and especially when he's hitting in his hitter friendly home park. What really helps, though, is facing horrendous pitching. And he'll be doing just that on Sunday. Jordan Lyles has managed just 28 Ks while allowing 19 BBs in 47 innings pitched this season, and those peripherals aren't just a result of pitching in Coors. If you're discouraged by Utley's season long line, don't be. His .197 BABIP is .100 points off of last year's number, and if he had those BABIP points back he'd be basically the same player he was last season. This is a great spot to buy a high floor player on the cheap.
Jose Altuve - FD 3800 DK 4400
I wrote this about Altuve last night: I'm not sure you'll find a safer big money play today. Altuve has peppered left handed pitching for a 1k+ OPS this season, and coming off the heels of last season's 1k+ OPS against lefties, I'm inclined to call it legit. Quintana actually hasn't been terrible this season, but this is just a case of a batter's skill against a certain handed pitcher being too overwhelming to ignore. I love Altuve in all formats.
And of course, he went out and laid a total egg. But! There's light at the end of the tunnel - just play him on Sunday! If you find yourself with a few extra bucks, our system likes him as a nice points per dollar big money play. John Danks is a degree of magnitude worse than Jose Quintana. He hasn't posted a sub 4 ERA since 2010, and his already bad peripherals are heading even further in the wrong direction. Love Altuve here.
Dustin Pedroia - FD 3200 DK 4400
Pedroia's put up his best wOBA since 2011, and he really isn't getting lucky anywhere. He's just putting it all together. The Red Sox second baseman has been .53 OPS points better against left handed pitching over the course of his career, and he has the happy opportunity to hit against an over-the-hill Wandy Rodriguez in Texas' fantastic hitters' park. All signs point to him being a great play today.
Shortstop
Xander Bogaerts - FD 2200 DK 3800
I'm often looking for an excuse to get away from short stop without paying too much, and Bogaerts presents us with a great option to do just that. The 22 year old has a great .777 OPS against left handed pitching for his young career, and that's basically when he's playing for the Sox as of now. He has a lot of power for the position, and it's a great match-up with a lousy pitcher in a great park. You'll obviously want to keep an eye on whether or not he's actually taking the field, but in terms of bang-for-your-buck upside, Bogaerts has a ton.
Jimmy Rollins - FD 2700 DK 3500
Rollins' price is still depressed from some of the worst possible BABIP luck early this season, but he's still on pace for a 15/15 season while batting around the top of a very potent Dodgers' lineup. Our projection system thinks he's a nice buy against Carlos Martinez, and his still relevant power/speed approach presents upside you don't often get this cheaply at SS.
Marcus Semien - FD 2800 DK 3700
Semien only crept into "also considered" territory on this space last night, but went on to have a great fantasy game against the Yankees on Saturday. On Sunday, he'll have his best match-up of the series: troubled right hander Adam Warren. I am not saying Adam Warren is running with the wrong crowd and skipping school - I'm just saying he's not really pitching very well. His sub 6 K/9 and 3.40 BB/9 tell all the story you need to know, here. His lack of Ks will mitigate Semien's only real weakness (striking out a lot), leaving Semien to ply his power/speed game and potentially put up some solid counting stats while the As do work.
Also considered: Tulo, against another crappy right hander in a nice (but non-Coors) hitters' park.

Third base
Very tough position today. Have to make sacrifices somewhere - so here are our best bets.
Somebody cheap
Maybe it's Chase Headley, or Yangervis Solarte, or Maikel Franco, but this is probably a day to figure out which cheap 3b with a good match-up is playing, and play him. The rest of our options are fairly grim. Here they are:
Mike Moustakas - FD 2700 DK 3900
Moustakas is a guy who just isn't in the mainstream consciousness, but you can believe he's front and center of the minds here at DFSR, especially against right handers. While he's improved against lefties this year, his .900+ OPS against right handers is just fantastic, and he's a great play against all but ace level righties. The tricky thing, of course, is that Hammel is doing is best vintage Cliff Lee performance, and might just have transformed into an ace. Still, the great price and solid hitter's park have me willing to take a chance here.
Aramis Ramirez - FD 2800 DK 4100
Chase Anderson has skirted by with some serious luck in the month of May. In his last 4 starts, he has just 3 more strike outs than walks, but has managed to lower his ERA by a half a run to 2.59 in that time. That's not the "real" Chase Anderson. Aramis Ramirez has been no great shakes this season, but this is the type of play you might have to make, hoping to ride the wave of his slight power resurgence this season.
Consider rolling it back with Pablo Sandoval in big tournaments - though I can't say I have the stomach to grab him in cash games even at these prices with how he's performed this year.
Outfield
Carlos Gonzalez - FD 2900 DK 4500
From last night's writeup:
Gonzalez is having a truly bizarre season if injuries aren't playing any role. He's transformed from a high BABIP, high upside monster into a guy who is making his way by hitting singles and getting on base. Frankly, I find it odd. But the truth is, at these prices, we don't need him to be a whole lot more than that. And call me a sucker, but I think there's still a lot of pop and upside left in that bat. The man's less than 30 years old, and a season removed from a .968 OPS season in which he eviscerated right handed pitching.
I'm doubling down against Jerome Williams. The guy just isn't a major league level pitcher, and Philly is a tough place to pitch against power hitting lefties.
Hanley Ramirez - FD 3400 DK 5100
Mookie Betts - FD 3100 DK 4700
I like both of these guys as part of a Red Sox stack against Wandy Rodriguez in Texas. If I had to choose, I'd say Hanley by a mile - his 1k+ OPS against left handers this year is downright scary. Betts has actually been better against RHP as a major leaguer, but I think Wandy's reduced stuff should make up the difference.
Jay Bruce - FD 2900 DK 4300
To get the painful bits out of the way first - Jay Bruce simply never turned into the superstar it looked like he might be early on. That said, he's still a more than serviceable guy to grab at sub $3,000 prices on FanDuel against right handed pitching. He's managed a better than .800 OPS against right handed pitching, and the 29 year old has done most of that on the back of his elite power. His .218 ISO against right handers means that, when he does barrel one up, he hits it hard. I talked about Tanner Roark's lack of strike-out stuff above, but it's doubly important for Bruce. If there's a game to grab him, this would be it.
Josh Reddick - FD 3200 DK 4300
Reddick is basically a more extreme version of Jay Bruce. He's put together a 1.047 OPS against right handed pitching this year, while doing his trademark suck job against lefties. Well, in this one, he'll get a less than major league talent throwing him pitches from the right side of the mound in Adam Warren, and the sky is the limit when it comes to his upside here.
George Springer - FD 3800 DK 4700
Of the expensive guys today, I like George Springer best. While one could make a case for Giancarlo Stanton or Carlos Gomez, I'll be employing the Astros' speedy outfielder. Springer is about .50 OPS points better against left handed pitching over the course of his career, and is on pace to put up the 20/30 type of season it looked like he could when he was in the minors. I didn't go into how bad Danks has been the last few years in Altuve's write-up, but it's pretty darn bad. While his K/9 has nudged above 6 this year, it's corresponded with him leaving even more balls up in the zone, and a 1.65 HR/9 rate. That's just terrible. Wild upside for Springer, here.
Also considered: Adam Jones, and a bunch of cheap guys, like Melky Cabrera, Matt Kemp, etc.
Be sure to try out a free 3-day trial to the projection system that helps produce these picks for the MLB! And check out our free MLB ebook below.
FREE EBOOK
SECRETS TO CRUSHING DAILY FANTASY FOOTBALL!
DON'T SET ANOTHER LINEUP BEFORE YOU READ THIS BOOK.