Baseball Picks Daily Fantasy
Expert Advice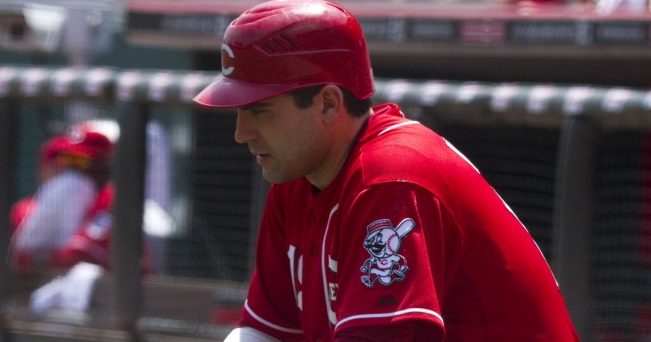 Daily Fantasy MLB Baseball Picks for FanDuel, DraftKings, Yahoo and Victiv 7/17/15
Go ahead and get access to the exclusive projection system that produces these picks. Sign up now and get a free 3 day trial to our lineup construction tool for FanDuel, DraftKings and Draftster.
Pitchers
Jose Fernandez - FD 10500 DK 10200 Victiv Yahoo 32
We had Fernandez as the play of the slate last time he pitched and dude didn't disappoint. He struck out nine over seven innings in a dominant performance against the Reds. That game had the added bonus of going in Miami, a true pitcher's haven while this one is going in Philly, anything but. Though the Phillies rank dead last in the league against righties this season, so that helps. Fernandez is an ace plain and simple. His K rate is more than a batter an inning and he limits the walks by just kind of never allowing them. He's a favorite for the win today and the price hasn't fully caught up to his ace levels since coming back from injury. Play him without much hesitation.
Masahiro Tanaka - FD 9700 DK 9500 Victiv Yahoo 25
Finally turned in a strong performance right before the All-Star break going 7 2/3 innings while striking out six against the A's. His peripherals remain fantastic this season with a 5:1 K:BB rate while striking out more than a batter an inning. It's not those numbers that make me wary, but rather his elevated pitch counts thanks to going deep into counts with seemingly every batter. Today though he faces a bottom-feeding team against righties in the Mariners who rank 24th in the league while striking out 22% of the time. Wish the game wasn't in Yankee Stadium, but eveything else lines up for Tanaka.
Julio Teheran - FD 8200 DK 8100 Victiv Yahoo 25
Think you can target some righty pitchers on the cheap against the Cubs because of their strikeout tendencies. Teheran is only a GPP play for my money, but does get a boost in K expectation because the Cubbies go down on strikes more than 25% of the time. They also haven't been all that great against right handed pitching in general this season, ranking 23rd in the league. Teheran's struggled some but looked good in his last outing against the Phillies.
Slightly consider Jorge de la Rosa as a GPP play against the Padres in Petco.
Just killing time until fantasy football season? Fantasy Pros has a pretty cool mock drafting software you can check out!

Catchers
Buster Posey - FD 4400 DK 4100 Victiv 5700 Yahoo 17
Posey still rakes lefty hitters and over the last couple of seasons has put up near elite numbers in this split. His .875 OPS and .382 wOBA over that term make him a premium choice against Robbie Ray today. Chase Field plays up power to righty hitters and Ray has a below average 4.15 xFIP this season (don't get fooled by the ERA). Ray gets hammered by righties and this is a solid spot to buy Posey, especially on DraftKings.
Evan Gattis - FD 3300 DK 3700 Victiv 4700 Yahoo 14
Martin Perez is just returning after a long hiatus and wasn't that great before he went down with injury. Gattis on the other hand has been mashing lefty pitching for the last couple of seasons with an OPS over .900 and a crazy .419 wOBA. He's been a little lucky in that period though that doesn't come close to accounting for all of his success. Houston's a great place for righty power and Gattis is coming very affordable.
Strongly consider Derek Norris

First base
Joey Votto - FD 3300 DK 4400 Victiv 5100 Yahoo 17
Votto turned in a fantastic first half with an OPS in the high .800's. He's doing his usual thing, walking a ton, hitting for power and making things very tough for righty pitching. In fact, over the last two seasons he's walked more than struck out in that platoon. Not easy to do. That's bad news for Trevor Bauer who walks a ton of batters and has some serious control issue. Votto's FanDuel price is a near must and the DK price looks sweet as well.
Jose Abreu - FD 3300 DK 4500 Victiv 5400 Yahoo 18
Adam LaRoche - FD 2200 DK 3700 Victiv 4600 Yahoo 12
You know that when you read us these two typically come as package deals because of the price points. Abreu isn't the ISO king he showed last season though I suppose we could have expected a dip there. He's still serviceable and of course has some major power upside in this park. Laroche meanwhile continues to hit righty pitching at a better than average rate with a 118 wRC+ this season and solid numbers over the short term. His totals get brought down because he's dreadful against lefty pitching. Both of these guys come in at a nice price point against the weaker arm in Chris Young.
Consider Mark Teixeira
Second base
Ben Zobrist - FD 3000 DK 3500 Victiv 4800 Yahoo 16
Zobrist has never been a huge strikeout guy, but this season he's taking it to a higher level with the patience. He's walking at a 12% rate while striking out only 9%. That's about as good as you'll see from anyone. He's never been a big BABIP guy, but is running a little bad in that department so far this season. Ervin Santana isn't a pushover on the mound, but the price is very intriguing on Zobrist today as he's coming very much in the lower tier on DraftKings (affordable on FanDuel) and hitting near the top of the order helps with the plate appearance expectation.
Joe Panik - FD 3000 DK 3400 Victiv 4300 Yahoo 14
Not a guy we mention a whole lot around here but that's probably our bad. He put together a fantastic first half with an OPS over .800 and some solid plate discipline. Panik's spent the last two seasons putting up a .369 wOBA and 143 wRC+ against lefty pitching in a not insignificant sample size. The BABIP helps him for sure, so he's not an elite hitter. But slotted in the two hole against Robbie Ray in a hitter's park is a green light on Panik.
Consider spending up on Jose Altuve against the left Perez or going cheaper with Johnny Giavotella
Shortstop
Francisco Lindor - FD 2400 DK 3000 Victiv 3800 Yahoo 11
Lindor put together some games in the week before the ASB validating at least some of how much we'd written about that dude. And basically our stance remains the same here. He hits second in the Indians' lineup which almost on it's own puts him above many of the other shortstops from a points per dollar standpoint. That kind of plate appearance expectation just isn't seen with many of his other SS bros. These dudes aren't known for their bats and it shows. Lindor's run pretty bad in the BABIP department keeping the prices way down. On a day in which you will spend up some on pitching, he makes a nice cheap deal.
Xander Bogaerts - FD 3000 DK 4000 Victiv 4600 Yahoo 13
Not a fantastic deal, but he has been hitting higher in the Red Sox order over the short term. He's been a slightly above average hitter against lefties over the last two seasons which, like Lindor in some ways, is more than you can say for many other shortstops. He's shown moderate flashes of power and has put together a respectable mid .700's OPS during the first half of the season. The big story for him has been cutting down on the strikeouts this season. C.J. Wilson isn't a bum, but SS is weak.
Strongly consider Adeiny Hechavarria

Third base
Welcome back from the All-Star Break. If you forgot, third base still sucks. I'd just assume go cheap here and spend up in other places.
David Freese - FD 2400 DK 3300 Victiv 4000 Yahoo 11
He's balled hard against lefties over the last couple of seasons. Freese has a .382 wOBA and .876 OPS in that platoon over the time period and continues to hit around fifth in the Angels' order. I like targeting him in this split because his overall prices are held down by being a bum against righties much more often. Those are great spots to buy guys like Freese, extreme platoon dudes against lefties because they face them so sporadically.
Will Middlebrooks - FD 2200 DK 2800 Victiv 3300 Yahoo 8
Yangervis Solarte - FD 2600 DK 2800 Victiv 3600 Yahoo 10
Neither of these guys instills me with a great deal of confidence, but both are cheap and on the right side of their splits. I'd feel better about playing Solarte from a safety perspective as Middlebrooks has been a fair bit of woof. Mostly I just want to punt the position and move on with my life.
Consider Todd Frazier if you are looking to spend some and believe me, our system doesn't know about the Home Run Derby heroics.
Outfield
Michael Brantley - FD 3200 DK 4100 Victiv 5100 Yahoo 16
Brandon Moss - FD 2900 DK 3700 Victiv 4500 Yahoo 13
Brantley typically makes a solid cash game play because his strike out rate is so damned low. Over the last two seasons Brantley has an absurdly low 7% K and BB rate in that split. That means the ball is getting in play a real lot which works well against a pitcher profile like Mike Leake's. Meanwhile, Moss strikes out like his life depends on it, but balances it somewhat with a .206 ISO this season. Never been known to BABIP his way to fame and fortune, but he's run bad in that department over the last couple of seasons in his righty platoon split. Even with the dose of bad luck he's still above average there with a 118 wRC+. He walks more against righties as well and today faces Mike Leake who isn't a K maven. I really like the prices on Moss, especially if he can bat in the top six of the lineup.
Justin Upton - FD 2700 DK 3900 Victiv 4900 Yahoo 14
Oof, what to do with this guy? What to do? He's been a travesty against lefty pitching this season thanks to a .256 BABIP in that split. Though that doesn't go the whole way in figuring out what the exact problem is. He's struggling for sure. The prices on Upton, hitting third in the lineup, are basically begging us to play him against the lefty de la Rosa. And yet I feel squeamish doing so. A salary play and almost nothing more at this point.
Hunter Pence - FD 2900 DK 4100 Victiv 5300 Yahoo 18
Hasn't played a ton this season, but when he has it's been the same old, same old for Pence. Dude just goes out and kind of does the same thing every season. He hits lefties well all things considered with a 123 wRC+ over the last couple of seasons. Nothing to write home about (unless you like that kind of thing) but consider much of it comes in a pitcher's park. Today he's facing a weaker lefty in a great power park. Coming at reasonable rates especially on FanDuel where I suspect he's a big percentage start.
Consider Gregory Polanco as long as he's still hitting leadoff
Be sure to try out a free 3-day trial to the projection system that helps produce these picks for the MLB! And check out our free MLB ebook below.
FREE EBOOK
SECRETS TO CRUSHING DAILY FANTASY FOOTBALL!
DON'T SET ANOTHER LINEUP BEFORE YOU READ THIS BOOK.