Basketball Picks Daily Fantasy
Expert Advice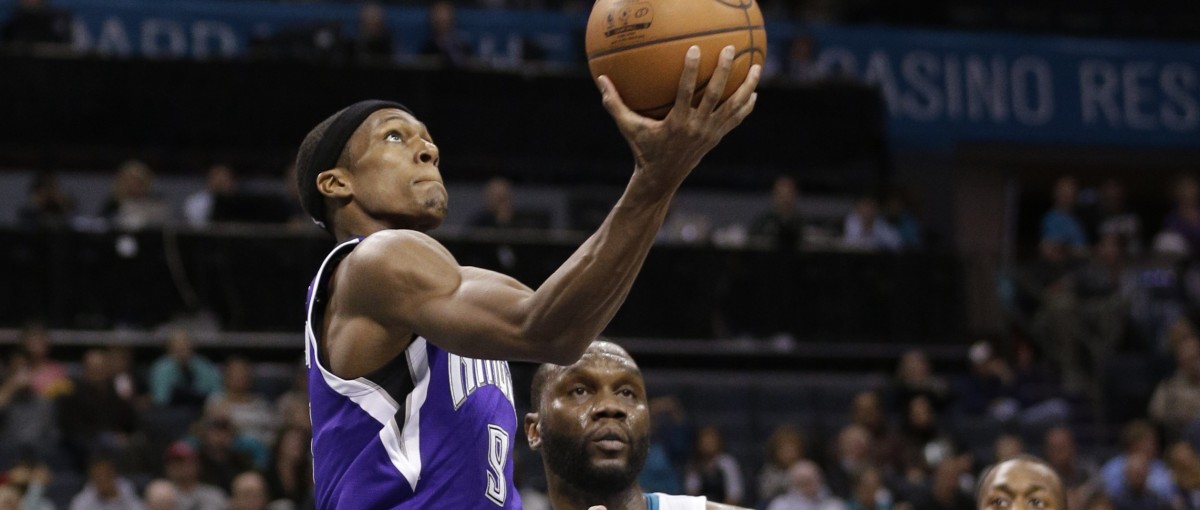 Daily Fantasy NBA Basketball Picks for FanDuel, DraftKings and DraftPot - 12/30/15
Big old Wednesday in the NBA and I think you are going to like what you see. I'd be shocked if you weren't loving some lineups you put together tonight when it's all said and done (famous last words and all). But that's what happens when the Lakers, Sixers, Kings and some other defensively-challenged squads play.
If you want to grab a free trial of the winning projections that inform each and every one of these picks, check out our lineup builder and Google Chrome extension that auto-populates your lineups into FanDuel and DraftKings. While the seasons overlap, you'll get access to our tools for the NBA, NFL, and NHL! Get started for free by clicking the button below.
First time with NBA? Be sure to read our free NBA Ebook on building lineups, general strategy and more. We've got you completely covered.
POINT GUARD
Ish Smith - FD 5200 DK 5600
Opponent - SAC FD Proj. Pts - 27.45 DK Proj. Pts - 28.28
Our system was basically shoving Ish Smith down our pts/$ throats the other night and yet I found it so very hard to trust. This is, after all, the Sixers who tend to play fast and loose with any real consistent minutes for any of their players. But there was Ish, going bananas in 32 minutes with a 22/11 line that will surely keep him in the starting lineup (right?). He feels ultra safe for his prices even on a slate with a bevy of cheap plays.
Rajon Rondo - FD 7800 DK 8400
Opponent - PHI FD Proj. Pts - 37.64 DK Proj. Pts - 38.33
You are going to see a share of Kings in these picks for good reason. Philly ranks in the bottom 25% of teams in defensive efficiency this season and Sacramento will look to push the ball. Rondo and Boogie combined for 6 fouls in the first quarter against the Warriors (no easy feat) and both were buzzed off minutes before Boogie was eventually tossed. I really like Rajon for a bounce back game tonight. His price is real nice on FanDuel though DK is a bit high. If he sees minutes in the high 30's again tonight then I'd feel very comfortable with him in cash games.
Isaiah Thomas - FD 8100 DK 7800
Opponent - LAL FD Proj. Pts - 37.51 DK Proj. Pts - 40.43
Even with Marcus Smart back in the lineup Thomas saw minutes in the mid 30's last game and should continue to see be a safe guy as the former is on a minutes' restriction. To say the Lakers get brutalized by opposing point guards is really the understatement of the year. They are allowing at least 20% more scoring that league average to the position. That's thanks to a lot of missed shots and opposing fast breaks (among many, many other issues). Thomas could go nuts in this one.
If you trust he plays the majority of the point guard minutes then I still very much like Jameer Nelson. Also, if Stephen Curry were to sit this game then Shaun Livingston immediately bumps to one of the best per dollar plays on the slate.
SHOOTING GUARD
J.J. Redick - FD 4600 DK 5200
Opponent - CHA FD Proj. Pts - 23.82 DK Proj. Pts - 27.09
He was on his way to some more shots and volume last game against the Wiz, but the game got out of hand late and he saw his minutes reduced in the blowout. With Blake out of the lineup there are more shots to go around in general and Redick is a guy I do expect to pick up more of the scoring. Charlotte's been below average against shooting guards this season and I like the opportunity here.
Rodney Hood - FD 4500 DK 5000
Opponent - MIN FD Proj. Pts - 21.92 DK Proj. Pts - 23.75
Some good news and bad news here. First the good: with Alec Burks and Derrick Favors out of the lineup last game Hood saw a ton of looks as the Jazz really started coming up short on scoring threats. The bad? Hood continued a season of just awful shooting. The looks are there for sure, but he's just not knocking them down. It's effecting his minutes some nights if he's struggling. But this is a good matchup against a fast team and Utah is still short handed even if Favors returns.
Evan Fournier - FD 5500 DK 5500
Opponent - BKN FD Proj. Pts - 25.28 DK Proj. Pts - 27.99
I still see him as a high-floor play with the minutes appearing rather safe in Orlando right now. Fournier puts up enough shots and contributes with the assists as well. Brooklyn gets just torched by opposing shooting guards and are slightly below average against small forwards depending on where Fournier falls in the rotation. I am a big fan of his price on DraftKings but can see playing him on both sites.
Strongly consider Will Barton on FanDuel
OVERLAY ALERT AND FREE ACCESS TO OUR PROJECTIONS!
DraftPot has a $100K Guaranteed contest for NFL's Week 17. Sign up and deposit with the promo code "DFSR" to get 100% matching bonus up to $1000. And if you sign up through our link we'll throw in a free month of our NFL and NBA projections. That's value baby! Click the banner below.
SMALL FORWARD
Quick warning: There are a ton of good plays at this position tonight. Will try to touch on some at different price points.
Kawhi Leonard - FD 8800 DK 8600
Opponent - PHX FD Proj. Pts - 41.58 DK Proj. Pts - 43.41
If the Suns can hang even a little then Kawhi looks like a fantastic play tonight. The Spurs should have no problem scoring against a team that's playing at the third fastest pace in the league with one of the worst defensive efficiencies. Of course we need to be concerned with the blowout, a very real possible problem. But even in limited minutes you could see Kawhi hit value.
Rudy Gay - FD 7200 DK 6900
Opponent - PHI FD Proj. Pts - 33.81 DK Proj. Pts - 35.35
Omri Casspi - FD 5600 DK 6200
Opponent - PHI FD Proj. Pts - 26.02 DK Proj. Pts - 27.37
Philly is obviously a disaster and gets blitzed by opposing small forwards and power forwards alike depending on how the Kings run their rotations with these guys. Both are in a prime spot. The Kings aren't great so potentially blowing out Philly, while in the cards, isn't a guarantee. And both of these guys could see healthy volume against a struggling squad. Casspi is coming off a huge game which he's very unlikely to ever repeat, but overall I like the play.
Paul Pierce - FD 3800 DK 3800
Opponent - CHA FD Proj. Pts - 19.66 DK Proj. Pts - 21.71
He stepped into the starting lineup for at the four with the Clippers going small sans-Blake and I suspect Pierce sticks there. He didn't see minutes in the twenties because the Clips didn't need to play the starters down the stretch. But it wouldn't surprise me to see Pierce going for run in the mid-20's. If that's the case then I think he's a bargain play.
P.J. Tucker - FD 3900 DK 4100
Opponent - SAS FD Proj. Pts - 18.51 DK Proj. Pts - 19.73
With Bledsoe hurt, Markieff in the dog house and the Suns just a mess in general Tucker has seen major minutes the last couple of games. That's no guarantee tonight considering Phoenix could get run out of the gym by the Spurs, but they are so short-handed that I think he sees a healthy amount of minutes. One thing Bledsoe's absence has opened up in more shots. Tucker's put it up 19 times in the last two games. That kind of increase in time and volume could work wonders at these prices.


POWER FORWARD
Taj Gibson - FD 4800 DK 5500
Opponent - IND FD Proj. Pts - 24.76 DK Proj. Pts - 25.17
If you are looking for safe minutes on the cheap and then you've come to the right place. Since Taj entered the starting lineup he's been averaging just a little north of 33 minutes a game with about a 10/10 line. He won't put up a ton of shots, but he's efficient near the basket. The Pacers have been above average against opposing power forwards this season but I'm so in love with the opportunity for Gibson here at these prices that I'm willing to play him in a sub-optimal matchup.
Thaddeus Young - FD 6800 DK 7200
Opponent - ORL FD Proj. Pts - 31.53 DK Proj. Pts - 32.71
Catch him on the right night and he gets all of the run. His floor with minutes is around 33 but there are nights when he'll bust it into the high 30's. That's when you are really talking upside. Orlando's an average matchup for power forwards, but that's fine with me. Young's price has come down just a tad and I think he represents some safety at a position that's been difficult all season long.
Consider Nerlens Noel if Okafor is out again. But I really think the two guys above are the clear plays tonight at PF.
CENTER
DeMarcus Cousins - FD 9800 DK 10000
Opponent - PHI FD Proj. Pts - 47.89 DK Proj. Pts - 48.45
He had just a brutal time of it against the Warriors on Sunday. He was a total foul box and emotional mess, eventually getting tossed after playing only 12 minutes. But don't expect a repeat performance here. The Sixers clearly aren't the Warriors (or even the Warriors second unit) and the Kings should have no issues scoring. Boogie is one of those guys who could be a much more expensive player but he gets in his own way a lot. So we want to choose the right nights to buy. I think this is one of them especially considering the rest of center is very iffy.
Nikola Vucevic - FD 8200 DK 7700
Opponent - BKN FD Proj. Pts - 38.98 DK Proj. Pts - 39.51
I feel a strong connection to Vuce mostly because I see him as one of the few players that hasn't f#$%ed me over at some point in DFS. I'm sure that's irrational (us DFS'ers struggle with rational thought) but I just have good vibes with the dude. It helps that he's been playing major minutes, looks fully recovered from the early season injury and is averaging a 24/9/4 over his last five games. Brooklyn's below average against opposing centers and Vuce makes for a very safe play tonight.
Karl-Anthony Towns - FD 7600 DK 6800
Opponent - UTA FD Proj. Pts - 36.65 DK Proj. Pts - 37.29
He's not the easiest guy to trust but the minutes have at least been a bit more consistent in the short term. His last four games have seen him play less than 31 minutes only once. Now Utah is a slow squad, but they are missing Gobert on the inside and Favors is a bit hobbled right now. After those two guys the interior is real thin. Look for Towns to take advantage down low.
If Favors sits again, Jeff Withey is a somewhat intriguing flyer.
So yeah, basketball season! And we've got some goodies you can take with you. At the end of the post, we have our NBA eBook that you really ought to check out before setting even a single daily fantasy NBA lineup. It's free, below.
GRAB A FREE TRIAL OF OUR PROJECTION SYSTEM!
GET OUR FREE EBOOK ON DAILY FANTASY NBA!
And Daily Fantasy NBA Picks for FanDuel and DraftKings every day!
FREE EBOOK
SECRETS TO CRUSHING DAILY FANTASY FOOTBALL!
DON'T SET ANOTHER LINEUP BEFORE YOU READ THIS BOOK.