Basketball Picks Daily Fantasy
Expert Advice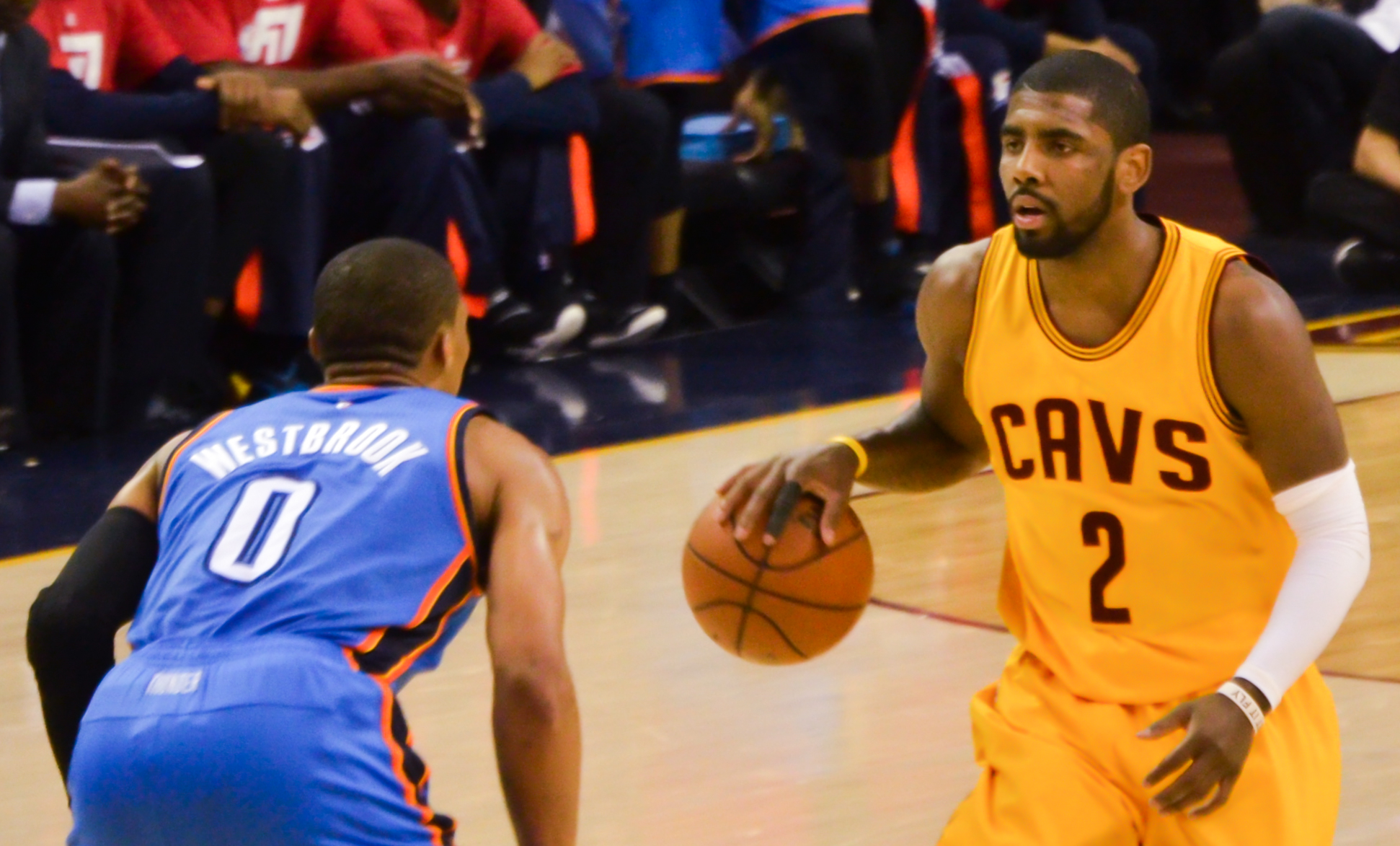 Daily Fantasy NBA Basketball Picks for FanDuel and DraftKings - 3/24/16
Short Slate Thursday – We're back to normalcy after a significantly larger group of games last week. After a huge slate Wednesday, we're looking at five games. There's a bit of blowout risk, as three have lines near or above double digits. The most intriguing matchups from a fan perspective are in the West, with later start times. But who's really concerned about that here? We want value and upside, so keep reading for some ideas on both counts.
Now's your chance to get DFSR Pro with NBA Optimal Lineups, Projections, Player Cards and Google Chrome extension that auto-populates your lineups into FanDuel. Or try a free trial of our base package with projections for every player. While the seasons overlap, you'll get access to our tools for the NBA and NHL (and MLB when the time comes)! Get started for free by clicking the button below.
First time with NBA? Be sure to read our free NBA Ebook on building lineups, general strategy and more. We've got you completely covered.
A quick heads up - we post an updates article every day in the early afternoon, EST, to catch everyone up on how things are changing as a result of whatever news has come through. We also have great talks in the comments of that article. Hope to see you there!
We've also launched a Stats and Research Page, which includes a lot of the individual statistics that we use to make our projections. It's free! Enjoy,
POINT GUARD
Toney Douglas - FD 5100 DK 5100
Opponent - IND
FD Proj. Pts - 29.27 DK Proj. Pts - 30.85
If you find a salary multiple between 5 and 6 (5x-6x) intolerable, you won't like this pick. If that works for you, this is a chalk play. Toney has been the model of consistency lately. Since climbing into his current salary tier, he has paid in that range each time, with a 7x thrown in. The matchup is pretty good, with an above-average Pace for both teams, and a below-average opponent in terms of defending vs. the position (DvP) of point guard. Other than the now-usual concern that the Pels get blown out of the building, Douglas is the highest rated point guard on a points-per-dollar (PP$) basis on both FanDuel (FD) and DraftKings (DK), and should be in your lineup(s).
Kyrie Irving - FD 7000 DK 6800
Opponent - BKN
FD Proj. Pts - 35.96 DK Proj. Pts - 38.32
Kyrie will be playing in the second game of a back-to-back. The Cavs hop a quick flight to NYC after hosting the Bucks in a surprisingly close game (late in the 4th quarter), with Irving putting up a solid 5x, bouncing back nicely from a lousy night the last time out.. The good news is that, other than mostly older players with rest concerns, that doesn't much impact fantasy production, even for home/road splits. Also, there's the fact that they're playing in New York, specifically Brooklyn. That means he gets a terrible DvP (27th). Whoever gets the start at the point for the Nets (looks like Larkin) is unlikely play effective defense on Kyrie. If he gets his minutes, the DFSR system likes him to go over 5x on both FD and DK, with the second-best positional PP$ projection. If you like the Nets to keep it remotely competitive, Irving is a solid option with a slightly above average salary. Run with him if it fits your salary structure.
Russell Westbrook - FD 10800 DK 10300
Opponent - UTA
FD Proj. Pts - 54.69 DK Proj. Pts - 56.55
Alternatively, if you want to spend up at this position, you can run Russ. I always like to run Russ. He usually tops 5x, which at this salary level is really important, and retains upside potential. OKC is hosting the glacial Jazz, who're also slightly above average in DvP terms, but this is a player who tends not to be effected as much by matchups. The PP$ expectation is there, and it should be interesting to watch the clash of team styles. If you want some skin in the game and extra incentive to root for Westbrook go off, pay up for him with confidence.
For an interesting punt/tourney play, the projections like the upside on Jose Calderon.

SHOOTING GUARD
Jrue Holiday - FD 8200 DK 8400
Opponent - IND
FD Proj. Pts - 49.21 DK Proj. Pts - 51.04
Listed at this position on FD, Jrue is head-and-shoulders above the other options on a PP$ basis. On DK, you can slot him in any of three positions (and he'd be the top option at PG in any event). He's _projected_ for a 6x on both sites. The matchup is great – the Pacers play at an above-average Pace (apologies) and are absolutely awful in DvP on shooting guards (and not too much better against PGs). If he gets the high-30's minutes he has the last few games, there's no reason to expect his strong production to tail off. Even if he doesn't, he's got a solid 4x floor, making this a pretty low-risk investment despite the double-digit spread. Even at this relatively high price point, I'll be running him in cash lineups, especially on FD where it's a pretty weak night at the position.
Rodney Hood - FD 5300 DK 5100
Opponent - OKC
FD Proj. Pts - 25.54 DK Proj. Pts - 27.72
Hood has not exactly been on a roll lately, as reflected by the precipitous 15% drop in price on DK from his previous time out. While not enticing at first glance, it creates the kind of value opportunities we like in DFS. Players trend towards their averages, and Hood is a solid 5x play at this price point. OKC is a good matchup in terms of both Pace and DvP, so there's no reason to expect him to have a particularly off night. Assuming the Jazz keep it reasonably close, he should get his minutes and provide the expected production. He's one of only a few decent SG options on FD (and a very good one on DK), where you can and should get his reasonable salary into your lineup.
Monta Ellis - FD 6500 DK 6100
Opponent - NOP
FD Proj. Pts - 30.79 DK Proj. Pts - 32.18
You can have Monta Ellis on Thursday at a moderate salary that just ticked down slightly on DK. He still projects as a top PP$ option on FD for this slate despite the higher salary. He also has one of the few tolerable floors at SG tonight. He gets the Pels good Pace and terrible DvP. If he gets the floor time (caveat of the night, apparently), he's a top high floor/high ceiling option at SG. You have to consider him strongly on FD, and he's a nice safe cash option on DK.
For those looking for a classic tourney play, take a look at strong>Jamal Crawford, who has as low a floor as I can recall but upside for days.
Baseball season is almost here. Check back soon for our MLB ebook on setting daily fantasy baseball lineups as well as our MLB DFS strategy articles coming in the next couple weeks.
SMALL FORWARD
Luke Babbitt - FD 3800 DK 4000
Opponent - IND
FD Proj. Pts - 22.14 DK Proj. Pts - 24.3
I don't like picks based solely on recent outings, but Babbitt has been consistently outstanding when he gets floor time. That said, there's only a small sample size, and if you weren't convinced by his previous outing, you never will be. Names don't matter in DFS, just salary and output. In this case there's lots of the latter without too much of the former. Now picked up for the season by the injury-riddled Pels, take advantage of the top PP$ option at SF (it's not even close), then take the savings and spend up elsewhere.
Bojan Bogdanovic - FD 5200 DK 5500
Opponent - CLE
FD Proj. Pts - 27.6 DK Proj. Pts - 29.32
I keep looking at the name, then the salary, then the name again. Yes, Bojan Bogdanovic has in fact crested $5k (easily on DK). Somehow, he remains a strong play at current prices. The matchup sucks, but the system likes him as the second-best PP$ play on FD and DK. He's pretty close to a must on FD, where SF is also shallow tonight, and the drop to the next options is enormous. He is also the second-best non-punt option on DK, where you really need to consider him for any of the several slots that this site's positional flexibility allows. The value and floor make him a strong cash play everywhere.
The SF punt of the night on DK is Paul Pierce, if he doesn't rest.
POWER FORWARD
Kristaps Porzingis - FD 5900 DK 5400
Opponent - CHI
FD Proj. Pts - 29.51 DK Proj. Pts - 30.46
Quite often, site pricing dynamics create value opportunities that wouldn't exist if salaries weren't set more than 24 hours in advance. This is one such occasion. KP is having a monster Wednesday, but his price will remain steady on FD and actually drop 5% on DK. He is already projected as the top PP$ option on DK and almost so on FD. The Bulls are an average matchup, presenting no particular worries. Porzingis will probably be in a large percentage of lineups given the Wednesday performance, but he has been mostly solid lately and the trend just improved. Particularly in cash games, resist the urge to fade him and take advantage of the mis-pricing.
Kevin Love - FD 6400 DK 6600
Opponent - BKN
FD Proj. Pts - 32.18 DK Proj. Pts - 34.52
Similar to Porzingis, Love is having a monster Wednesday. The same pricing dynamics exist here as well, so his salary will be static on Thursday, then heading north (barring a terrible outing). Again mirroring KP, a lot of owners are likely to be on him Thursday, and the same fundamental decision presents itself: should I stay (play) or should I go (fade)? I'm going to recommend you pair him with Porzingis on FD, and he is a must play on DK where his PP$ projection is nearly 10% higher than the next-best option.
Derrick Favors - FD 7300 DK 7000
Opponent - OKC
FD Proj. Pts - 35.83 DK Proj. Pts - 36.29
If you absolutely feel compelled to fade the chalk (or are playing in a tournament), Favors is your next best choice. He doesn't look to have the same high ceiling as Love and Porzingis. Favors also has a lower floor, given his fluctuations in production. In this case, that's mitigated by playing the Thunder, a very nice matchup with bottom-3rd DvP and what should even out to a standard Pace. The DFSR projections like him as the #3 option. Play him if you must.
This is a boring night at power forward, so no fliers here.
CENTER
Mason Plumlee - FD 5200 DK 4700
Opponent - LAC
FD Proj. Pts - 26.8 DK Proj. Pts - 27.21
After a ridiculous night last time out, Plumlee (Mason) has a salary on a rapidly ascending trajectory. If he has another big outing on Wednesday, that trajectory will stall, as he'll have the same pricing dynamic as Porzingis and Love. Even if his output remains flat, however, Plumlee is still priced to move. He represents the top PP$ option at Center on both FD and DK. Carrying the coveted high floor/high ceiling projections, he really ought to be your Center on FD, and either there or Utility on DK. At this stage, I expect he'll be in most of the DFSR optimal lineups.
Ian Mahinmi - FD 5000 DK 4800
Opponent - NOP
FD Proj. Pts - 24.76 DK Proj. Pts - 25.18
Another strong option, Mahinmi is the #2 PP$ option on both sites. He has a lower floor than Plumlee, but it's tolerable, and the upside is there. As expected, the Pels present a ridiculously good matchup. If his minutes don't get buzzed, he could well realize the upside. As an added benefit for you oppositional-defiant types out there, this is a somewhat contrarian play if Plumlee is the chalk we expect.
DeAndre Jordan - FD 8100 DK 7700
Opponent - POR
FD Proj. Pts - 38.86 DK Proj. Pts - 39.6
Given the savings to be had elsewhere, I'll present a third, pricier option in Jordan. He's in the same PP$ neighborhood as Mahinmi on DK, where he's marked at a discount. You do have to spend your salary somewhere, and this is just about the best non-PG opportunity on the slate. I would have no problem investing some spare cash here, and his ownership should be relatively low given the available alternatives.
Like power forward, there are no obvious punt plays, so use the ownership percentages if you want to fade for tournaments.
So yeah, basketball season! And we've got some goodies you can take with you. At the end of the post, we have our NBA eBook that you really ought to check out before setting even a single daily fantasy NBA lineup. It's free, below.
GRAB A FREE TRIAL OF OUR PROJECTION SYSTEM, AND CHECK OUT DFSR PRO!
GET OUR FREE EBOOK ON DAILY FANTASY NBA!
And Daily Fantasy NBA Picks for FanDuel and DraftKings every day!
image sources
Kyrie_Irving_2015: By Erik Drost from United States (Kyrie Irving) [CC BY 2.0 (http://creativecommons.org/licenses/by/2.0)], via Wikimedia Commons
FREE EBOOK
SECRETS TO CRUSHING DAILY FANTASY FOOTBALL!
DON'T SET ANOTHER LINEUP BEFORE YOU READ THIS BOOK.