Baseball Picks Daily Fantasy
Expert Advice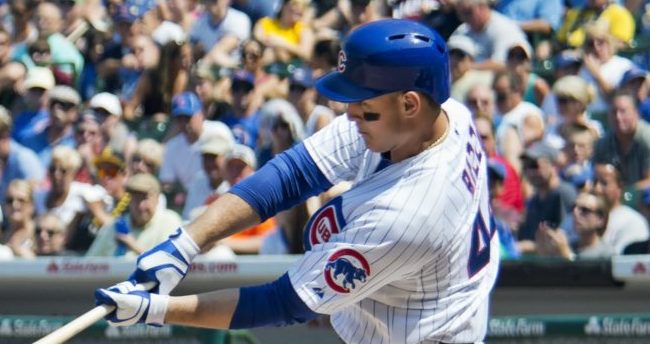 Daily Fantasy MLB Baseball Picks for FanDuel and DraftKings - 7/2/17
Now's your chance to get DFSR PRO, which will give you access to our MLB optimizer, our NBA Optimizer, and our new player lab! Get started for free by clicking the button below.
First time with MLB? Be sure to read our free MLB and NBA Ebooks on building lineups, general strategy and more. We've got you completely covered.
Pitcher
Max Scherzer FD 12200 DK 13500
Opponent - STL (Martinez) Park - @STL
FD - 41.31 DK - 27.18
We have a pretty fun 15-game full slate on our hands this lovely Sunday, so we get a bunch of pitching options to choose from. If neither Scherzer nor Manaea float your boat, go check out the pitcher-specific article that will touch on a few more guys. Even with all of the options on the day, there's no denying Scherzer as the top raw option. He's probably the 2ndbest pitcher in baseball and has made a pretty generous push for that top spot this season. Since opening day, Scherzer has posted an 11.96 K/9 and a combined wOBA of just .231. He's actually been better on the road, which is nice to see for a guy that has struggled outside of his home in past seasons. The Cardinals are usually a lineup we avoid, but that's not the case in 2017. When you consider Dexter Fowler going down a few days ago, this team turns into one of the worst around. Matt Carpenter is the only real scare for righties and he's not even too much of a power worry in Busch Stadium. Scherzer may be expensive, but the match-up is elite and there's a very high chance we see another dominant start. Whether he's the top option in cash games or not comes down to the rest of your roster and who you have taking priority. Let's take a look at an option that's considerably cheaper in Sean Manaea.
Sean Manaea FD 8600 DK 8000
Opponent - ATL (Teheran) Park - @OAK
FD - 31.5 DK - 20.75
There are definitely some guys who deserve consideration that we skipped. There are about 8 or 9 pitchers on this slate that may garner real ownership, which is extremely rare. On most nights, we'll see 2 or 3 main options with 2 or 3 more sprinkled around 5-7%. Today, I think Scherzer is around 20% and another group of guys all sitting around 10-15%. Because of that, tournaments are going to be a ton of fun. The field will be cut early and you'll know your fate as soon as your pitcher hits the 3rd or 4th inning. Sean Manaea and the A's will host the Braves, who are obviously one of the more lackluster teams against lefties. Without Freddie Freeman, this whole lineup has lost its lust. Matt Kemp and Dansby Swanson are the only 2 guys who hit lefties well, but they also strikeout a good amount and I assure you Swanson will have a tough time reaching the seats in the O.Co. The Coliseum has ranked in the top 3 for pitchers for many years now and it won't change. Even with them bringing the walls in a few years back, the outfield is extremely spacious and they have the biggest foul territory by a wide margin. Manaea has taken full advantage at just 25 years old, having a tremendous season. He's held a combined .267 wOBA and is striking out 10 batters per 9 innings. Manaea may not be nearly as safe as a Martinez or Scherzer, but he'll probably get you 30 on FD and has the upside for 60 at a fair price.
Catcher
Salvador Perez FD 3100 DK 4000
Opponent - MIN (Santiago) Park - @KC
FD - 10.71 DK - 8.22
Hector Santiago is a bit of a lucky man today. He faces one of the more porous offenses in the league in one of the best pitcher parks. Still, we are going to look at a couple guys. Santiago was lit up, as expected, by the Red Sox in his first start from the DL. The Royals are projected to put up nearly 5 runs today and for them, that's a lot. Perez is one of the only real bats on this team and he can hit lefties well. Dating back to 2014, although he's gone through plenty of ups and downs, he's come out with a .356 wOBA against them. He also hit 22 homers last year and already has 16 on this young season. He gives you a whole ton of power at a position that lacks it. We also know why Hector Santiago is so fun to target. All the homers. He gave up 26 homers to righties in each of his last 2 seasons, resulting in 52 homers in just under 2 full seasons of work. The Royals may not have the most potent offense around, but they should be able to put up a few runs and at the very least, a homer or two.
Alex Avila FD 3100 DK 4000
Opponent - CLE (Clevinger) Park - @DET
FD - 10.77 DK - 8.11
Alex Avila is a big reason the Tigers are hanging in there so far. He's been absolutely phenomenal against righties, sporting a .449 wOBA and hitting 12 homers on the young season. He should be in that number 2 hole and will have plenty of opportunities to drive runs in / get driven in.The Tigers have been producing runs of late and Avila has been one of the top catchers in all of the league. They face off with Mike Clevinger, a very average right-hander with a base 4-pitch arsenal. He's allowed a .333 wOBA against lefties this season to back up a low .250 BABIP. The Tigers should put up some runs here and Avila has been a big reason why in most games. Catcher, per usual, is one of the weaker positions. Avila is definitely safe and does have some HR upside, as shown by his 12 already.
First Base
Anthony Rizzo FD 4200 DK 4700
Opponent - CIN (Adleman) Park - @CIN
FD - 14.32 DK - 10.92
Anthony Rizzo definitely had some troubles getting out of the gate, but those days are over. Since moving to the leadoff spot, Rizzo has been rejuvenated, bunting for singles, hitting homers, and stealing bases. He now holds a .356 wOBA against righties that figures to climb due to a depressed BABIP. The Cubs are playing in the Great America Ballpark, which is one of the top 5 ballparks for both lefties and righties. They'll face Tim Adleman, a young righty who has been extremely disappointing on the season. Against lefties, Adleman has posted a .341 and he's allowed 8 homers in just 31 innings. He's striking out just 5 lefties per 9 innings and walking over 4. Adleman is bad against lefties and Rizzo is one of the elite lefties in the league. He's expensive, but if you can afford him, he may very well end up being worth it. Take a shot in either a tournament or cash game.
Brandon Belt FD 3300 DK 3800
Opponent - PIT (Williams) Park - @PIT
FD - 10.92 DK - 8.39
Trevor Williams came into this year with very low expectations. Because of those expectations, he's been decent. However, he's still not good at all and is going to start getting beaten up. The Giants may not be a lethal offense as a whole, but Brandon Belt can certainly get it done. He's held a .370 wOBA against righties and already has 11 homers against them. PNC Park is a lot better for lefty power and Belt has a lot more HR upside here than in AT&T Park. With so many offenses in play on the slate, Belt should be very low-owned. His price is way down on both sites and if you're paying up for Scherzer, Belt is a great way to save while getting tremendous upside. At the end of the day, first base has a lot of ways to go and it's almost hard to mess up.
Second Base
Brian Dozier FD 3300 DK 3900
Opponent - KC (Wood) Park - @KC
FD - 11.96 DK - 9.54
Travis Wood is horrible against righties and shouldn't be starting games in the MLB anymore. He isn't supposed to, but the injuries in the rotation have forced the Royals hand. Wood sported a .362 wOBA against righties in 2016 and has followed it up with a .368 in 2017. He's leaving the ball up and it's resulted in 7 homers in  under 40 innings of work. If there is any second baseman in the league who can hit it out here, it's Brian Dozier. Dozier hit a whopping 42 home runs in 2016 and held an elite .397 wOBA against. Kauffman Stadium is big, but Brian Dozier is strong. He definitely has the power to hit it out here, but does see limited upside due to the spacious park. Either way, Travis Wood is bad against righties and Dozier is great against lefties. Simple as that. Dozier is my favorite 2B option in both cash games and tournaments. I just don't see anyone at his price with the same upside or hypothetical "safety".
Asdrubal Cabrera FD 3000 DK 4300
Opponent - PHI (Pivetta) Park - @NYM
FD - 10.27 DK - 8.07
Asdrubal Cabrera may not be happy in New York, but he keeps hitting. While he hasn't been great or anything, a .328 wOBA against righties with 5 homers in a limited time is fine. He's hit righties well over the last 2 years combined, with a .346 in 2016 and a .363 a couple years before. He may not have the same upside he once brought, but he spreads the ball around the field and is great at moving runners/ navigating the bases. HE also faces off wth one of the worst pitchers on the slate in Nick Pivetta. Pivetta has held a .356 wOBA against lefties and has given up 8 homers in just over 40 innings. The Mets aren't one of the top offenses on the slate, but they are close. They should go ignored and as we know, they can put up runs with the best of them. The Phillies stink as a team and their bullpen is no exception. Cabrera is the glue guy to the lineup and perfectly fine as a 1-off, as well as the start of a Mets tournament stack. In cash games, I like Dozier a lot more and he's not much more expensive (cheaper on DK).
Try out InGame Fantasy for a totally new DFS experience. Promo code: DFSR


Shortstop
Addison Russell FD 2700 DK 3500
Opponent - CIN (Adleman) Park - @CIN
FD - 9.42 DK - 7.31
Shortstop is probably the weakest position on the day, so we can't be too picky here. Tim Adleman, a righty, has struggled against both sides of the plate this season. Against righties, Adleman has posted a .355 and has also allowed 8 homers in 44 innings. He has struggled a ton against both sides of the plate and will likely have a hard time keeping the Cubbies off the bases. Addison Russell is definitely better against lefties, but the upside is there, as Rusell has combined for 30 homers against righties in just over 2 seasons. Great American Ballpark is certainly an upgrade from Wrigley Field and Russell can hit it out here with ease. This entire Cubs team is interesting as a stack and we may have a mention of them in our daily stacks article. His price is down on both sites and you'll have to pay down somewhere on this slate, so why not make it the weakest position? If you do have the funds to pay up, let's take a look at Corey Seager.
Corey Seager FD 3700 DK 5300
Opponent - SD (Chacin) Park - @SD
FD - 11.19 DK - 8.63
With so many different pitching options on the table, you may have some extra funds for SS. If that's the case, Corey Seager is my favorite way to go. Sure, he's traveling into Petco Park, so he must have no upside, right? Wrong. Petco Park is about even with Dodger Stadium for lefties as that short porch in right field does grab a lot of flyballs. Seager, per the usual, has been tremendous. He now has his wOBA against righties up to a .371 and it will likely be over .400 before we know it. Jhoulys Chacin is one of the more average arms around and is nothing to pick on nor target. He's allowed a .387 wOBA to lefties and has backed it up with some pitiful peripherals.  Seager is going to see the ball well tonight and I expect him to lay into the ball at least 2 or 3 times. If he can get some elevation, I wouldn't be surprised to see Corey Seager send one out in San Diego. Still, he is expensive and nowhere near a must on a slate with so many ways to go.
Third Base
Evan Longoria FD 3300 DK 4000
Opponent - BAL (Gausman) Park - @BAL
FD - 11.65 DK - 8.9
We have somehow ignore the Tampa Bay Rays for this long, but that stops now. Kevin Gausman is back on the mound and he's hosting the Rays. What does that? All the Rays! In all seriousness, Kevin Gausman has been possibly the worst pitcher in the entire league so far. Even in his "good games" he's barely going 5 innings and trying not to implode. If this is the true pitcher Gausman is, he'll be selling cars before long. He's been simply HORRIBLE against righties and while he's always sucked against them, this is just crazy. A .404 wOBA and 26% line drive against righties isn't a number that should be coming out of a major league pitcher. It's the type of numbers that get you demoted from AA to A+ ball. Kevin Gausman stinks. Target all of the Rays and don't look back. Longoria, in particular, has a .331 wOBA against righties, but has always hit reverse-splits righties well. Camden Yards is a great upgrade for these Ryas and I certainly expect a few HR's tonight out of them.
Josh Donaldson FD 3600 DK 3900
Opponent - BOS (Pomeranz) Park - @TOR
FD - 13.3 DK - 10.03
Josh Donaldson faces another lefty tonight and is automatically in play because of it. Like I said a few days ago, I'm taking Donaldson over every lefty in the league outside of Sale, Bumgarner, and Kershaw. He's that good against lefties, sporting a +.400 wOBA over the last few seasons. He did just return recently from the DL and has been working out some issues, but his swing has definitely been there as of late. This is a guy who's aiming for the fences on every swing and while that's typically a negative, not when Donaldson is facing a lefty. He's going to make that contact quite often and when he does, the ball is going to sail. Pomeranz is a good pitcher, but has his troubles against righties. Donaldson nails the curveball, which may limit what Pomeranz is comfortable throwing here. The Rogers Centre is a better park for hitters and you can expect both teams to put up some runs. As for the Jays, Donaldson should be a big reason why. I do prefer Longoria in both cash games and tournaments as of now. Kevin Gausman is pitiful.
Outfield
Lorenzo Cain FD 3300 DK 3900
Opponent - MIN (Santiago) Park - @KC
FD - 11.67 DK - 9.7

Jorge Bonifacio FD 3000 DK 4000
Opponent - MIN (Santiago) Park - @KC
FD - 10.47 DK - 8.17
We touched on the Royals a while back with Sal Perez, but have ignored them for the most part. Remember, Hector Santiago is going to be a guy you want to target with righties. He has some of the biggest HR issues in all of the sport and as of last week, he hasn't fixed a thing. In both 2016 and 2015, Santiago gave up 26 home runs to righties. 26! Twice! He's not the worst pitcher when you look at his full package, but has a weird ability to let the ball fly over the fence. Both Lorenzo Cain and Jorge Bonifacio are guys who can certainly capitalize in this match-up. Cain, the veteran of the two, has clocked lefties for years. Bonifacio on the other hand, is a bit more of an unknown. However, he has profiled well against lefties in the minors and does have 11 homers in his rookie season. Both of these guys are too cheap and Cain may be one of my favorite cash game options on FD. He is still an elite hitter and against a lefty like this, he sees of the best match-ups of the entire season. At just $3,300, yes, please.
David Peralta FD 3300 DK 3900
Opponent - COL (Marquez) Park - @ARI
FD - 12.09 DK - 9.73

Gregor Blanco FD 2700 DK 3600
Opponent - COL (Marquez) Park - @ARI
FD - 10.72 DK - 8.98
I think some people have German Marquez slated as some big prospect. Do not say his name in the same vein as Jon Gray or Jeff Hoffman. Those are elite prospects. People seem to group guys together and it resulted in Marquez picking up ownership last week. if you can find those foolish people and their usernames, challenge them forever. Marquez is an underwhelming righty with bad minor league numbers and 1 good pitch. He throws his fastball 62% of the time and his curveball 30%, which leaves barely any room for his horrible slider and changeup. Lefties have juiced his fastball for a .400 wOBA, so I don't know what his plan will be now that can't throw his only good pitch. Both Blanco and Peralta are great against righties, with Peralta obviously having a bit more upside. We haven't touched much on these Diamondbacks, but they take on a lackluster pitcher at home in the hitter-friendly Chase Field.
Corey Dickerson FD 4000 DK 4700
Opponent - BAL (Gausman) Park - @BAL
FD - 11.71 DK - 9.18
My favorite play of the night, Corey Dickerson. Kevin Gausman has been one of the worst pitcher son planet Earth and as a guy who was hyped out to be one of the Orioles biggest prospects, it's more than disappointing. If you have watched him games, he basically walks up to the batter and hands him the baseball. He's fooling absolutely nobody and hasn't struck out more than 3 lefties in a single game. While Gausman has been worse against righties with a gaudy .404 wOBA, his numbers against lefties ae nothing to write home about. A .356 wOBA and 5.68 xFIP are still some pretty trash numbers and in Camden Yards, ones you want to target. Corey Dickerson has returned to his Coors Field form and is one of the elite lefty OF's around. The Rays also see a huge boost in the ballpark with Camden Yards, giving Dickerson my pick for HR of the night.
GRAB A FREE TRIAL OF OUR PROJECTION SYSTEM, AND CHECK OUT DFSR PRO!
GET OUR FREE EBOOK ON DAILY FANTASY MLB and NBA BY CLICKING HERE!
You'll also get our picks in your inbox every day!
FREE EBOOK
SECRETS TO CRUSHING DAILY FANTASY FOOTBALL!
DON'T SET ANOTHER LINEUP BEFORE YOU READ THIS BOOK.