Baseball Picks Daily Fantasy
Expert Advice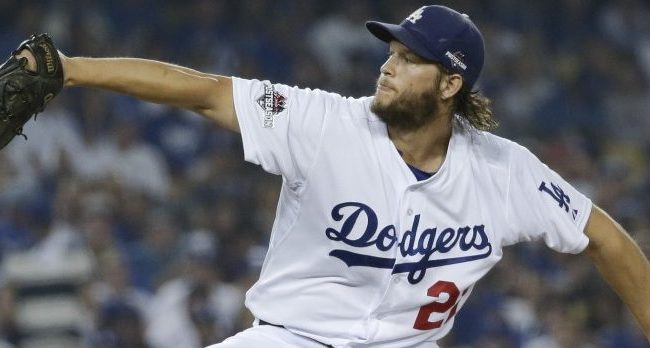 Daily Fantasy MLB Baseball Picks for FanDuel and DraftKings - 7/9/17
Now's your chance to get DFSR PRO, which will give you access to our MLB optimizer, our NBA Optimizer, and our new player lab! Get started for free by clicking the button below.
First time with MLB? Be sure to read our free MLB and NBA Ebooks on building lineups, general strategy and more. We've got you completely covered.
Pitcher
Yu Darvish FD 9400 DK 11600
Opponent - LAA (Ramirez) Park - @TEX
FD - 35.78 DK - 23.65
Clayton Kershaw is playing later in the day, so we'll touch on our favorite main slate pitcher first. Yu Darvish takes the mound at home against the Los Angeles Angels. Darvish has returned to form this season, sporting a 3.83 xFIP on a 9.62 K/9. He's about just as good against righties as he is lefties, but has been a bit unlucky against lefties to start the season. He's still a bit risky in Globe Life Park, but so is every other pitcher on this slate. He typically goes at least 7 innings against bad opponents and has gone 8 innings once. His opponent, the Angels, are nothing to worry about. Sitting at 27th in baseball, the Angels have posted a sad .304 wOBA against righties. There isn't a single guy that worries me in this lineup, though the likes of Pujols and Calhoun always do have upside in a hitter ballpark. With that being said, they both still strikeout over 23% and Pujols is a lot better against lefties. Once you move past those 2 guys, find me someone you're scared of. There are 4 aces on the hill in the main slate, so I do expect the ownership to be spread out plenty. Darvish is our favorite of the bunch and is probably the safest of the 4. His price is fine and on FanDuel, affordable for his talent. Let's touch on a guy who is very exciting to play on the late/all-day slate.
Clayton Kershaw FD 12500 DK 13000
Opponent - KC (Duffy) Park - @LAD
FD - 46.36 DK - 30.67
This one is pretty simple. If this match-up doesn't stand out on the slate, I don't know what does. Clayton Kershaw and the Dodgers will host the Royals, who are an extremely inept offense. Kershaw is still the best pitcher in baseball and his price is actually a tad bit down from normal. With the ASB coming, I wouldn't be surprised to see Dave Roberts push him to 120 pitches if he's rolling. The Royals don't strikeout a ton (typically), but hold a mere .310 team wOBA against lefties. They, like the Angels, have no intimidation factor. Sal Perez and Lorenzo Cain are the 2 best bats against lefties, which should alone tell you how lethal this group is. The Royals also have a ton of lefties and I'd expect at least 3 or 4 in there. That alone is 5-7 strikeouts before the game starts. Kershaw has been absolutely ridiculous against lefties over the last 4 years (.203 wOBA) and they will always have no chance. Kershaw is still striking out 11 batters per 9 innings and walking less than 2. He's the same pitcher he's been for years and there is no reason (outside of price) to avoid him. If you're able to pay down elsewhere, you can basically lock in Kershaw for a very nice score tonight. If you can't, it makes sense. Make sure to check out the pitcher's article to see a few more options.
Catcher
Gary Sanchez FD 3500 DK 4900
Opponent - MIL (Nelson) Park - @NYY
FD - 10.08 DK - 7.75
We'll start off with the Yankees at catcher, who face the one and only Jimmy Nelson. Nelson, who isn't the best or worst arm out there, is much worse on the road. He's sported a much worse wOBA (.346) in both years on the road and hasn't shown any signs of changing that. He obviously gets a tough match-up with the Yankees, who are insanely hot this entire season. My favorite option at catcher is going to be Gary Sanchez, who will hit from the right side against Jimmy Nelson and crew. Sanchez, a righty, is far better against righties with a .400+ wOBA in both seasons against them, as we know. There is no denying Sanchez from the right side, so either get him in there or go for a fade. Let's move on to a cheaper option with similar upside in Evan Gattis.
Evan Gattis FD 2800 DK 4200 
Opponent - TOR (Happ) Park - @TOR
FD - 9.79 DK - 7.48
Evan Gattis seems to go in and out of the lineup with no rhyme or reason, so make sure he's in there before you go with him. Gattis, a free-swinging righty power bat, has been known for his high K rate and effectiveness against lefties. Gattis has sported a .366 wOBA against lefties dating back to last season and is undoubtedly one of the better hitting catchers around. If Gattis is in there today, I love him against J.A. Happ. Happ, a soft-tossing southpaw, hasn;t been good against righties for a year or two now. With a very lucky .230 combined BABIP, Happ is living a bit lucky right now. The Rogers Centre is a bam box and if Gattis makes the order, make sure you have him some clear consideration. On FanDuel, Gattis is very fairly priced and quite difficult to ignore.
Consider Victor Caratini if you need to pay all the way down. He's a huge Cubs prospect with a lot of upside that could go relatively ignored.
First Base
Ryan Zimmerman FD 3400 DK 4100
Opponent - ATL (Newcomb) Park - @WSH
FD - 10.98 DK - 8.43
Ryan Zimmerman has been absolutely brutal against lefties so far this season. He's held a 413 wOBA to start, which is a feat in itself at his age. Zimmerman has always hit lefties very well and now brings a rookie into the mix that has struggled. Vegas has the Nats over 5.5 runs implied, so they expect Sean Newcomb to have some trouble here. While Newcomb is a young pitcher, he still has upside and will challenge Zimmerman. Newcomb has 1 good pitch and 3 average ones. He won't be able to strikeout Zimmerman and I don't see Zimmerman giving in. Newcomb has posted a lucky .260 BABIP on a 30% hard contact rate against righties, so just stay calm with all of the numbers for now. Zimmerman is going to cost you a pretty penny, but he should be worth it and may not be too popular.
Jose Abreu FD 4400 DK 4600
Opponent - COL (Freeland) Park - @COL
FD - 10.14 DK - 7.77
If you want to pay up even further at a position where you need to end up spending, let's glance at Coors Field. Sure, I could have thrown 3 or 4 guys from the game into the article, but you don't need help with that. We all know these options in Coors Field are very solid. As for Jose Abreu, he definitely stands out against a lefty. Abreu has been dominant against lefties dating back to his rookie season, where he has since held a combined .379 wOBA. He now moves into Coors Field and you can boost those numbers a ton. He'll face off with Kyle Freeland, who is one of the more underwhelming Rockies young arms. He's allowed a .342 wOBA against righties and 7 home runs already in Coors Field. Abreu is going to be one of the more expensive bats on the entire slate, so he may be a better option if you're paying down for pitcher or stacking a very cheap alternative team. In cash games, it might be tough to pay the salary for Abreu, but I do get it for safety.
Second Base
Rougned Odor FD 3600 DK 4700
Opponent - LAA (Ramirez) Park - @TEX
FD - 9.54 DK - 7.65
We haven't yet touched on these Rangers, but they are definitely one of the more intriguing offenses on this main slate. J.C. Ramirez has been absolutely horrible against lefties with a .389 wOBA and has also allowed 13 homers in just 46 innings against them. Remember, he plays most of his games in the pitcher-friendly Angels Stadium. He now moves into Globe Life Park, which is a top 5 hitting park in the summer. The Rangers hold an implied team total of 5.48, which is currently the highest total outside of Coors Field. Rougned Odor will be in the 5 hole and you can guarantee he will have some ducks on the pond when he gets up to bat. Odor, who has admittedly struggled for most of this season, is still one of most powerful 2nd basemen in the game. He already has 17 homers on the year and will be on his way to another 30-HR season. He's also stolen 9 bases, so the versatility is obviously there. In Globe Life Park, Rougned Odor has a fantastic shot to hit one out. His price is high on DK, but that may also hold his ownership down. On FanDuel, he will be popular and makes sense in both cash games and tournaments.
Brian Dozier FD 3200 DK 4100
Opponent - BAL (Jimenez) Park - @MIN
FD - 10.55 DK - 8.41
We have another strong team here in the Minnesota Twins who are facing off with Ubaldo Jimenez. While Jimenez has been worse against lefties this year, he has just been overall horrible. He's allowing a .381 combined wOBA and is allowing 30%+ hard contact rate against both sides of the plate. Target Field is a slight bump for the Twins as they do hit really well there. Brian Dozier will lead things off for the Twins and give them some upside + safety from the 1 spot. Dozier hit an astounding 42 home runs last year, so he obviously has the necessary power for tournaments on the slate. He also hits righties very well and does a good job of giving you upside while also offering a bit of "safety". While Odor is also a great option, he's a bit more expensive and should be higher owned. The Twins are one of the more sneaky stacks on the slate and could make some serious noise in tournaments.
Try out InGame Fantasy for a totally new DFS experience. Promo code: DFSR


Shortstop
Carlos Correa FD 4300 DK 5100
Opponent - TOR (Happ) Park - @TOR
FD - 9.94 DK - 7.72
Carlos Correa is currently 2nd at +600 to win the AL MVP. While it doesn't all have to do with just his hitting, it's a big reason why. Correa has posted a .410 wOBA against lefties, which is one of the highest in all of baseball. Correa has been one of the top bats in the league against lefties for a couple years now, and especially in the Rogers Centre where the ball flies. J.A. Happ isn't the worst pitcher in the world, but he's also not the greatest and can give up plenty of damage to the Astros if they want to. If you have the funds, you ought to pay up to Carlos Correa at SS, or find Didi Gregorious on your way down. This slate does have a lot of options at each position, so don't be afraid to get a little crazy and/or contrarian.
Didi Gregorius FD 3100 DK 3900
Opponent - MIL (Nelson) Park - @NYY
FD - 7.98 DK - 6.31
If you don't have the funds to pay up for Carlos Correa, Didi Gregorious is a great pivot. While he may not be anywhere near the hitter Correa is, he's also a lot cheaper and should go under-owned in all formats. We've touched on the Yankees a bit with Gary Sanchez, but haven't dived in on the entire lineup. Jimmy Nelson is actually one of the few pitchers that I will ignore at home and actively target when on the road. Nelson has been known to be far worse on the road and he has certainly lived up to that hype over the past year or two. Gregorious is also better against righties, with a .346 wOBA and 9 homers in 60 games. Yankee Stadium is obviously one of the best spots around for lefties and I wouldn't be surprised to see a few Yankees put one over here. The Yankees are projected to put up over 5 runs and while they will be popular, they should ultimately be worth it.
Third Base
Manny Machado FD 3000 DK 4300
Opponent - MIN (Gibson) Park - @MIN
FD - 12.95 DK - 9.98
Manny Machado has obviously been one of the more disappointing players in the first half. Still, he's been amazing and close to an elite hitter. He's just usually a lot better. Machado is currently holding a .234 BABIP against righties, which is a huge reason why the numbers are down. He's getting unlucky and has seemed to fall into a rut. The Orioles will travel into Minnesota and face off with Kyle Gibson in a game with a 10.5 over/under. Kyle Gibson is not a good pitcher at all and the Orioles should certainly put up some runs. Gibson has been one of the worst pitchers in 2017, sporting a .375 wOBA against righties and allowing 7 homers in just over 30 innings. Machado is priced way down on FD and is close to a must play in cash games, personally. On DK, I still love Machado in both cash games and tournaments as a guy that will likely go over-looked.
Jake Lamb FD 3800 DK 5100
Opponent - CIN (Bailey) Park - @ARI
FD - 12.44 DK - 9.56
On the "late" slate or "all-day" slate, you have to adore these Diamondbacks. They face Homer Bailey in Chase Field. Need I say more? We already know the trend of targeting Lamb against righties at home, but this one is just too easy. Homer Bailey is one of the worst pitchers in the league by far and is absolutely atrocious against lefties. Chase Field is the 2nd bets hitting ballpark in the country and an act as a mini Coors Field in the summer time. Bailey hasn't pitched more than 20 innings since 2014, when he struggled against lefties with a .334 wOBA. Lamb will consistently hold a wOBA over .400 against righties in Chase Field and will rarely look back. Lamb is one of my favorite overall options on the day and if you can afford him, go for it. If you are low on funds, don't feel any resistance  in paying down for Machado and finding elsewhere to spend.
Outfield
David Peralta FD 3100 DK 4200
Opponent - CIN (Bailey) Park - @ARI
FD - 13.19 DK - 10.62

A.J. Pollock FD 3500 DK 4400
Opponent - CIN (Bailey) Park - @ARI
FD - 12.63 DK - 10.93
We'll stick right with the Diamondbacks here and move to David Peralta and A.J. Pollock. Both of these guys ar remarkable options and are in play for both cash games and tournaments. Like I  just mentioned, Homer Bailey hasn't pitched more than a few innings since 2014. He's very rusty and even when he last pitched in 2014, he wasn't very good. He now moves into Chase Field and will do his best to slow down of the league's most dynamic home offenses. A.J. Pollock will be in the leadoff hole and hit righties very well with a.358 wOBA. You then get into David Peralta, who is my pick for HR of the night. He hit's offspeed very well and should see quite a few of them from the ever-boring Homer Bailey. The D-Backs are implied to score 5.9 runs, so make sure whatever you do, you don't ignore them.
Nomar Mazara FD 3200 DK 4400
Opponent - LAA (Ramirez) Park - @TEX
FD - 11.52 DK - 8.93
While we didn't highlight too many Rangers here, they are one of my favorite teams to stack. They hold a 5.68 implied team total, so Vegas is expecting a ton of runs in Arlington. J.C. Ramirez was pitching decently for a while there, but his true colors have come out to play. Against lefties, a .389 wOBA and 13 HR in 46 innings is just pitiful. Now in Globe Life Park, I don't see much of a chance for Ramirez against these lefties. Nomar Mazara will be in the 3 hole and makes for an elite play in both cash games and tournaments. Mazara has been great against righties, sporting a .347 wOBA on a .250 BABIP. He's hit 11 homers against righties and deserves to be talked about with the biggest bats in the Texas lineup. Mazara is a legitimate hitter and he'll be a mainstay in the majors for a long time. As for tonight, he faces a guy who can't get lefties out. It's that simple.
Mark Trumbo FD 3500 DK 4000
Opponent - MIN (Gibson) Park - @MIN
FD - 11.51 DK - 8.74
We touched on these Orioles with Manny Machado and it's really the same case to be made. Kyle Gibson is absolutely horrible and has shown no signs of turning things around in the near future. He's held that .375 wOBA against righties and has also allowed them hit a near 40% hard contact rate. Gibson is simply a bad pitcher and you want to take advantage of bad pitchers with Orioles power. Trumbo has actually been a lot better against righties and is finally starting to slow down in 2017. He has the 10 homers against them now and is looking to get his wOBA up to around .350. Ideally, this game would be in Camden Yards. However, Target Field is still fine and there have bene plenty of high-scoring affairs in Minnesota.
GRAB A FREE TRIAL OF OUR PROJECTION SYSTEM, AND CHECK OUT DFSR PRO!
GET OUR FREE EBOOK ON DAILY FANTASY MLB and NBA BY CLICKING HERE!
You'll also get our picks in your inbox every day!
image sources
NLDS Mets Dodgers Baseball: (AP Photo/Gregory Bull)
FREE EBOOK
SECRETS TO CRUSHING DAILY FANTASY FOOTBALL!
DON'T SET ANOTHER LINEUP BEFORE YOU READ THIS BOOK.