Basketball Picks Daily Fantasy
Expert Advice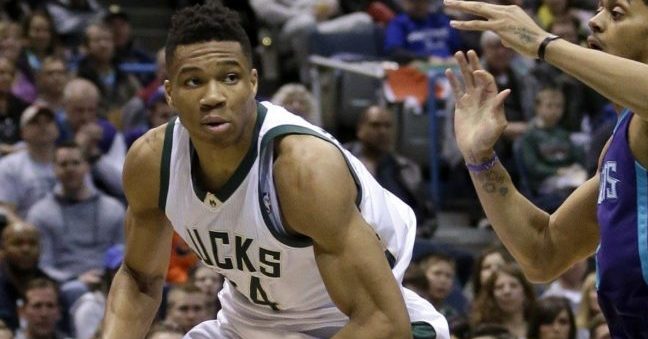 Daily Fantasy NBA Basketball Picks for FanDuel and DraftKings - 1/3/18
Now's your chance to get DFSR PRO, which will give you access to our NBA optimizer, our NFL Optimizer, and our new player lab! Get started for free by clicking the button below.
First time with NBA or NFL? Be sure to read our free NBA and NFL Ebooks on building lineups, general strategy and more. We've got you completely covered.
Point guard

Chris Paul FD - $9900 DK - $9600
Opponent - ORL
Proj Pts FD - 52.62 DK - 54.55
After a normal short Tuesday slate with just 5 games, we have a healthy 12 on our hands tonight. With James Harden already getting ruled out, there are a ton of minutes and shots to go around for the Rockets. Chris Paul got up to 42 minutes last game, so he's definitely 100% healthy. You can expect another 35+ tonight and a whole lot of shots/ball-handling. He's still the same guy as ever and is showing it a lot more than you'd expect, even with Harden in the lineup. He'll now have the offense in his hands and be able to do whatever he pleases. The Magic rank dead last in the NBA against PGs at 48 FPPG, with Payton struggling on the perimeter and Biyombo being a liability in the paint. Paul can be penciled in for 35+ minutes, 40+ fantasy points, and a ceiling for a whole lot more. Paul is going to be uber-popular with Harden out, but it's a piece of chalk you should probably ride with.

Darren Collison FD - $6100 DK - $6300
Opponent - MIL
Proj Pts FD - 30.89 DK - 31.43
Victor Oladipo has already been ruled out against the Bucks, and we know what to do for the most part. First things first, completely ignore last game for the Pacers. Every starter saw under 25 minutes and ended up being a rest game. Aside from that game, Darren Collison has been over 34 minutes in every game with 'Dipo out. His usage has jumped over 20% in his absence and he put up 45 and 33 fantasy points in the 2 normal games prior to last. The match-up with the Bucks and Eric Bledsoe is pretty nice, as they rank 21st in the league against PG's and aren't getting any better with Henson manning more minutes in the paint. Collison isn't a guy you play for the upside, but it's definitely there if this stays close. It might be a slight stretch with 'Dipo out of the lineup, but they do have the firepower to keep it close if the right guys get hot. Collison is a safe bet for 30 fantasy points at $6.3k. All day.

Jamal Murray FD - $7300 DK - $6700
Opponent - PHO
Proj Pts FD - 30.52 DK - 31.53
Murray has been over 35 minutes in 3 straight games and has gone bonkers. This is the player the Nuggets were eventually hoping for, but not this quickly. He's clearly the go-to option behind Jokic and they have played exceptionally together. After destroying 3 pretty strong teams, Murray will try his hand at the Suns and Isaiah Canaan/Tyler Ulis. They rank 3rd worst in all of the league against point guards at 47.6 FPPG and play at a top 5 PACE. Murray excels in transition and while he prefers to shoot, he'll be able to score in the paint as well against a Suns team that allows the 2nd highest FG% there in the league. Some may argue that playing Murray is chasing points, but I completely disagree. If you think he will get over 35 minutes once again, he's well worth this price against the Suns. He's a guy I'll have in a ton of tournaments.
Shooting Guard
Eric Gordon FD - $6600 DK - $6800
Opponent - ORL
Proj Pts FD - 32.95 DK - 35.06
Now for the other obvious play with James Harden out of the lineup. Eric Gordon already sees 30 minutes on most nights, but can be penciled in for at least 36+ tonight. I wouldn't be surprised to see 40. Gordon gives the Rockets a much-needed scoring boost with Harden out of commission and won't be slowed by any of these perimeter defenders. Evan Fournier and Jonathan Simmons are both average defenders at best and have lackluster help behind them with Biyombo and Gordon at the rim. Eric Gi=ordon loves to shoot and he'll be able to at least 15 times tonight. The Rockets are favored by just 8 here with a 221 total, so it's expected to stay close and competitive throughout.

Andrew Wiggins FD - $5800 DK - $6100
Opponent - BKN
Proj Pts FD - 28.01 DK - 28.15
2016 Andrew Wiggins made an appearance last game and put up 47 fantasy points in 35 minutes. I don't think it's a sign of things to come, but more of a ceiling that he should be hitting once or twice a week in solid match-ups. His price is still too low and I see it baselining somewhere in the mid-$6k's by the time February rolls around. He's still the number 3 option on this offense and seeing 10+ shots on most nights. Tonight's match-up against the Nets is ideal for Wiggins, who excels in the open floor and in transition. The Nets rank 22nd n the league against shooting guards and allow the 3rd most points in the paint. The entire defense is fragile and there isn't a single perimeter defender worth worrying about. He'll continue seeing the ball a ton and can be penciled in for 25+ with the upside for 50 if it stays close.

DeMar DeRozan FD - $9000 DK - $8300
Opponent - CHI
Proj Pts FD - 41.84 DK - 42.02
If you're looking to pay up at SG, DeMar DeRozan is a solid way to go. If you've been playing NBA DFS all year, you're well aware of the Bulls against SG's. They still rank dead last in the NBA by a wide margin and sit at 52.1 FPPG allowed. Justin Holiday is a putrid perimeter defender and the Bulls don't have anyone at the rim to do much help. DeRozan had arguably his best game ever last time out and ended up with 74 fantasy points. We're not playing him at all because of that, but I guess it's nice to know that he's feeling himself. He's typically around 35-40 fantasy points, but shows 60+ upside very frequently. He's not the safest cash game play at SG for the price, but has a whopping ceiling and the best match-up possible.

Small forward

LeBron James FD - $11500 DK - $11300
Opponent - BOS
Proj Pts FD - 55.93 DK - 57.05


Giannis Antetokounmpo FD - $11300 DK - $10600
Opponent - IND
Proj Pts FD - 56.74 DK - 57.48
Chris Paul can be considered a superstar, but Giannis and LeBron are the first over $10k we'll touch on. Neither of these guys are the right or wrong answer. Either one can put up 70 fantasy points. Let's first touch on LBJ. While the Boston Celtis are generally a tough defense, we know LeBron is match-up proof. It's more about how close the game is and how much he cares about it. I think we all know he will go all-out against Kyrie and a Celtics team this is the Eastern Conference' biggest contender to the Cavs. He will be in there for 36+ minutes and should lay between 50-70 FP. As for Giannis, he gets a friendly match-up with a Pacers squad that loves to run. With Oladipo out, the team is in shambles and will be a mess on defense. I assume it'll be Stephenson and Young on Giannis, and I think it's obvious how that turns out. Giannis has been pretty disappointing for a week now and it will hopefully keep the crowds off. Both of these guys are going to be in competitive games and elite match-ups. I slightly prefer LeBron because of the magnitude of the game, but will have plenty of exposure to both. Small forward is an important position and one you'll need to get right.

Jimmy Butler FD - $9500 DK - $8600
Opponent - BKN
Proj Pts FD - 43.13 DK - 42.75
With the Timberwolves starters nearly concreted into 35+ minutes, you have to be in love against the Nets. Jimmy Butler has obviously found his role as the top option on this offense and the guy who has the ball in his hands most. Typically sitting around 45-50 fantasy points, he's fairly priced. The Nets aren't bad on paper against small forwards, but they play at the league's 2nd fastest PACE and allow the 3rd highest FG %. This game is sitting at a 214 over/under with just a -7 spread, so there's no real reason to expect a blowout. Butler has a floor around 45 here with a ceiling over 60 if it comes down to the wire. I do prefer Giannis and LBJ just slightly if you can get there, but I'll have a few lineups with both and plenty with just Butler.
Lance Stephenson FD - $6200 DK - $6500
Opponent - MIL
Proj Pts FD - 30.83 DK - 31.95
I'm hoping some people look at last game and ignore Stephenson with the reasoning of inconsistency. The reality of the situation is completely different. The Pacers got absolutely demolished early by the Timberwolves and took a similar 3rd quarter beating. All of the starters missed their 4th quarter rotation and most played under 25 minutes. They will all be back in line for normal minutes tonight in what should be a close game against the Bucks. Stephenson has been excellent in the absence of Oladipo, putting up 31 and 42 prior to last game. He's still affordable on both sites if over 34 minutes and should have no problem getting there against a Bucks team that will dictate his size. There are a lot of ways to go at SF on this slate, but that will hopefully keep everyone under 20% and a fun play in tournaments. Stephenson is a guy I'll have exposure to in all formats.
Power forward
Derrick Favors FD - $6400 DK - $6000
Opponent - NO
Proj Pts FD - 32.43 DK - 31.54
When Rudy Gobert is out of the lineup, Derrick Favors turns into a consistent option that puts up 25+ a night with a ton of upside. He's been over 30 minutes in 3 of the last 5 and looks fully healthy with some good performances. His price is still way low and only needs you 25-30 in cash games.  The match-up with the Pelicans is definitely an intimidating one with the names, but great on paper. They rank 28th against PF's (49.1 FPPG) and give up the 2nd most offensive rebounds. Anthony Davis and DeMarcus Cousins are animals on offense, but aren't anything to be scared of on defense and bring a lot of action to the paint. They will also force Favors to play 30+ minutes with his size and athleticism compared to the backups. He put up 42 fantasy points against this same team 3 weeks ago and will look for an encore in an even friendlier match-up. Favors is extremely safe in cash games and has plenty of tournament upside if the Jazz keep it close.
Jordan Bell FD - $5200 DK - $4600
Opponent - DAL
Proj Pts FD - 25.91 DK - 24.03
With Draymond Green currently questionable, Jordan Bell may be in for an uptick in minutes and usage. The Warriors will never give him more than 30 minutes here, but he could easily get to 25 if Green is ruled out. He's been well over 1 FP/min on the season and has flashed huge upside on multiple occasions. The Mavs are league-average against PF's, but will struggle in a fast-paced game with the slow-footed Dirk at the helm. Bell is still cheap enough on both sites and deserves a look in all formats if Green is ruled out. If Green plays, he's still a fine play, but nowhere near a must or even a recommend. Keep an eye out for the news article and plug Bell in at a weak position if things break right.
Center

Karl-Anthony Towns FD - $9800 DK - $9400
Opponent - BKN
Proj Pts FD - 45.36 DK - 47.04
This isn't a tough one. While the Nets don't rank dead last against centers, they aren't far behind at 28. Aside from the flukey 26 minutes last game, Towns has consistently been over 35 minutes in close games. He's playing great basketball and flashing 60+ FP upside on frequent occasion. Tyler Zeller and Jarrett Allen are both immobile big men and have no chance of staying with the athleticism and skill of Towns. He is seeing just as many shots as Jimmy Butler and has a pretty similar match-up. He's still under $10k on both sites and will need to get over 50 in all formats. While it's always tough to project that, this is very close to an ideal match-up and the Vegas line is nothing but encouraging. Let's touch on another expensive pivot.

Nikola Jokic FD - $9900 DK - $9000
Opponent - PHO
Proj Pts FD - 47.76 DK - 49.91
If KAT doesn't float your boat for some reason, you have a very similarly priced option in Nikola Jokic behind him. Jokic is back! After struggling through some injuries for the better part of a month, he looks 100%.He saw 36 and 41 minutes in his last 2 games, so the Nuggets definitely think so. He touches the ball on almost every possessions and ha splayed exceptionally well with Jamal Murray. The match-up with the Suns is a great one for Jokic, who excels in transition and will have more opportunity for peripherals. The Suns play extremely fast and don't play much defense. Against Centers, they rank 27th with 43.3 FPPG allowed. $9k isn't cheap, but it'll keep his ownership under 20% and the upside here is tremendous. I think the same can be arged for the floor. He's a play in all formats and a guy I'll have equal exposure to Towns with.
GRAB A FREE TRIAL OF OUR PROJECTION SYSTEM, AND CHECK OUT DFSR PRO!
FREE EBOOK
SECRETS TO CRUSHING DAILY FANTASY FOOTBALL!
DON'T SET ANOTHER LINEUP BEFORE YOU READ THIS BOOK.