Basketball Picks Daily Fantasy
Expert Advice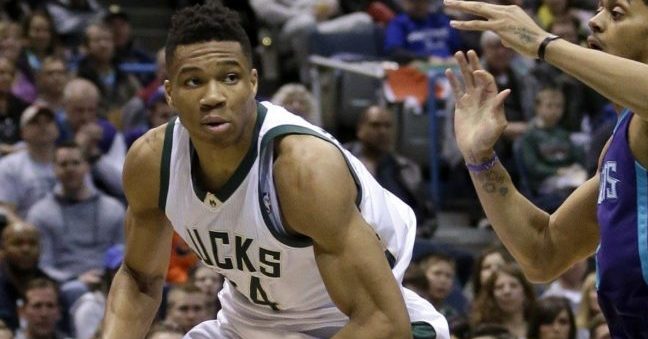 Daily Fantasy NBA Basketball Picks for FanDuel and DraftKings - 3/21/18
Now's your chance to get DFSR PRO, which will give you access to our NBA optimizer and our new player lab! Get started for free by clicking the button below.
First time with NBA? Be sure to read our free NBA Ebooks on building lineups, general strategy and more. We've got you completely covered.
Point guard

Kyle Lowry FD - $7700 DK - $7800
Opponent - CLE
Proj Pts FD - 38.54 DK - 40.29
Welcome to Wednesday NBA! We have 8 games on the slate and just about every one of them deserves attention. We'll kick things off in Cleveland, where the Cavs will host the Raptors in a face-off between the two top eastern conference teams. DeRozan and Vanvleet missed last nights game and should be out once again tonight. Lowry is still an elite play either way, but picks up a lot of usage of DD ends up sitting out. You also have to consider the match-up with a Cleveland team that hasn't been able to cover the point guard position all year long. George Hill is definitely better than the others they've had, but they still rank 21st over the last 20 games. Lowry is one of the more consistent players in the league and you can count on 35-50 fantasy points here if the game stays close. Lowry is an elite play in all formats and I'll have close to 100% exposure across the board.
Rajon Rondo FD - $5400 DK - $5700
Opponent - IND
Proj Pts FD - 31.26 DK - 31.89
Jrue Holiday ended up missing last nights game with an illness, so it's probably fair to assume he'll also miss tonight. If he does end up playing, Rondo isn't nearly as good of a play. He picked up 30 minutes of action last night and put up a monstrous 55 fantasy points. He should be able to pick up another 30 or so minutes and the sky is obviously the limit. The match-up against the Pacers isn't a great one on paper, but they ranked worse since the ASB at 17th in the league. Joseph and Collison are both slightly above average defenders, but the Pacers play fast (8th in PACE) and Myles Turner is a lackluster rim protector. Rondo isn't a prolific scorer, but he stuffs the stat sheet and will rarely kill you when given the opportunity. He's very fairly priced in the mid-$5k's and is only needing you 25 in a cash game. Assuming Holiday sits once again, Rondo is an excellent play in all formats.

Cameron Payne FD - $5500 DK - $5300
Opponent - DEN
Proj Pts FD - 30.62 DK - 30.02
With Kris Dunn out, Cameron Payne has slid into the starting lineup and played extremely well. Playing 28 and 31 minutes over the last two games, he's put up 27 and 24 fantasy points. The Nuggets rank 24th against the PG position this season, and it makes sense: they play fast and the combo of Murray/Jokic are both poor defenders. Payne hasn't flashed the big ceiling, but it's there if he gets hot behind the line and the game stays close. If you make me choose between him and Rondo, it just comes down to the status of Jrue Holiday. If Holiday is in, I'll go Payne and his 30+ minutes. As for Blakeney, he's been over 24 minutes in three straight and is basically minimum priced around the industry. I don't love the play, but he's one of the best ways to punt on the slate.
Shooting Guard

Victor Oladipo FD - $8800 DK - $8200
Opponent - NO
Proj Pts FD - 43.28 DK - 42.9
Oladipo has been playing some average basketball as of late, but it's allowed his price to come down. We now see an elite match-up with the Pelicans, who've ranked 28th against the shooting guard spot since the start of the season. Whether it's Jrue Holiday or Ian Clark, Oladipo is going to blow past them and get to an interior that ranks 26th in points allowed in the paint. The Pelicans have played faster than anyone in basketball since the break and it's why we see a 221 total and just a one point spread. This is a game you want to target and ton and there's no better way to do it on the Indiana side than with Victor Oladipo. He's still a tad bit expensive, but not nearly what he was earlier in the season and the ceiling is still the same. He's an elite play in all formats.

Lou Williams FD - $7000 DK - $7400
Opponent - MIL
Proj Pts FD - 35.86 DK - 37.58
Lou Williams is another guy that's seen his price drop considerably as of late. He hasn't dropped any big games as of late, but we know that 50 burger is right around the corner and ready to come out in any game. He draws a match-up tonight against a Bucks squad that has ranked 21st against shooting guards since the break. He'll see both Eric Bledsoe and Khris Middleton on defense and I'm not too scared of either. Once he gets to the rim, it'll be Thon Maker and Jabari Parker. I'll take a $7k Lou Williams and the 35 he'll give you on most nights. Let's go a little bit cheaper here.
Devin Harris FD - $4100 DK - $3800
Opponent - CHI
Proj Pts FD - 21.18 DK - 21.48
Gary Harris has been ruled out for the next week and it's going to put Devin Harris in play for a few games. He's picked up 26 minutes in each of the last two games and came through with 19 and 25 fantasy points. We can deal with both at his near-minimum price tag. He loves to shoot when on the floor and the match-up against Chicago is nothing at all to run away from. Especially with them resting guys and being so short-handed at the guard position. Harris is never safe as he's very reliant on his jumper, but the output of shots is hard to get away from at that depressed price tag. The Bulls don't mind playing fast and Harris excels when the ball is moving around. He can be played in any format if you're needing to pay down at SG. Let's get to a more exciting small forward position, where we can look at some superstars for the first time.
Small forward

LeBron James FD - $12800 DK - $11700
Opponent - TOR
Proj Pts FD - 58.23 DK - 58.87


Giannis Antetokounmpo FD - $12000 DK - $11100
Opponent - LAC
Proj Pts FD - 55.4 DK - 56.32
Another night where both of these guys are fully in play at SF. There are three ways to pay up tonight (Giannis, Lebron, AD) and all three are in play in all formats. Let's dive into both of these guys. LeBron is sitting at $12.8k right now and just put up another 72 fantasy point game. He's putting up 65+ fantasy points on most nights and playing close to 40 minutes. He's facing off with the Raptors, who are the team some think will take the Eastern Conference this year. I don't think LeBron will lie down against them in the slightest. Expect another 60+ fantasy points and don't be surprised by the high ownership. As for Giannis, he's in a phenomenal match-up with a Clippers squad that ranks 27th against the SF position. They give up a ton of peripherals and love playing fast (226 total). He's a tad bit cheaper than LeBron on both sites and you can pivot to him without too much worry. Assuming the game stays close, lock him in for 50+ and 80 upside.
Denzel Valentine FD - $6000 DK - $5800
Opponent - DEN
Proj Pts FD - 29.71 DK - 31.05
There's no getting around Denzel Valentine being an extremely weird player. For what seems like no rhyme or reason, he fluctuates from 55 to 17 fantasy points like it's nothing. If anything, it's just the minutes. When seeing 30+ minutes, he's guaranteed to produce. His upside is unquestioned and his price is certainly fair at just $6k. The Nuggets aren't terrible against small forwards on the year, (13th) but have ranked 24th over the last 20 games. With a 222 spread and just an 8 point spread, Vegas thinks it stays close and relatively high-scoring. You can never trust Valentine in a cash game, but let him loose in a tournament. I love E'Twaun Moore as well if Jrue Holiday is out.
Power forward

Anthony Davis FD - $12100 DK - $11500
Opponent - IND
Proj Pts FD - 59.87 DK - 59.64
You can't just pass over Anthony Davis here. Especially if Jrue Holiday is once again out. I absolutely hate that AD is going to be playing in a back-to-back, but he's going to have to. The match-up against Indiana is definitely a good one, considering they rank 24th against the power forward position. His price is right up there with LeBron and rightfully so. He's shooting 20+ times a game and has put up 70 multiple times recently. He saw 32 and 36 minutes in the last B2B, so I think 20-25 is safe once again. Davis is in play in all formats and right up there with LeBron as the top play on the slate.

Jeff Green FD - $4700 DK - $4800
Opponent - TOR
Proj Pts FD - 24.96 DK - 25.08
Jeff Green is still seeing huge minutes with Kevin Love back. He got up to 40 minutes last game and you just can't ignore him with the increased opportunity. The match-up against Toronto isn't anything to write home about, but he'll stretch out their rather immobile interior defense. The price is still fair below $5k and you're only needing that 20-25 fantasy points he typically sits around. This is a big game for both teams and I'll have a lot of exposure because of that. Green is one of the least exciting guys on the Cavs, but he's a minutes hog and can get hot from behind the line. Play him in both cash games and tournaments.

Bobby Portis FD - $7000 DK - $6700
Opponent - DEN
Proj Pts FD - 37.71 DK - 40
Bobby Portis is such a weird player. He's always struggled to get minutes, but producing when he's actually out there has never been an issue. On the year, he's put up a solid 1.26 fantasy points per minute. He's been over 30 fantasy points in 5 straight games and is at least getting 25+ minutes on a consistent basis now. Paul Millsap is going to help the Nuggets on defense eventually, but he's been horrible as of late. The price is fair and the production has been extremely consistent. He shoots a ton and can rebound with the best of 'em. I'll have him in both cash games and tournaments.
Center

Dwight Howard FD - $8300 DK - $8400
Opponent - BKN
Proj Pts FD - 47.38 DK - 48.69
Dwight Howard has been playing some great basketball lately. It's fun to watch and even more so when Kemba Walker is playing well. Tonight, he will see the best possible match-up in all of the league. The Nets rank dead last by a whole three fantasy points per game when it comes to allowing fantasy points to opposing centers. Howard put up 40 fantasy points in just 26 minutes against the Nets and can easily put up 50 if the game stays close. The price is still fair on Howard and you're needing that 40 number in cash games. Give him a go in all formats.
Bam Adebayo FD - $4300 DK - $4900
Opponent - NY
Proj Pts FD - 24.81 DK - 24.47
Hassan Whiteside has been ruled out against the Knicks, so get ready for another 27+ minutes from Bam Adebayo. He's not the most explosive player, but he gets himself involved in almost every possession and is never one to be lazy. He's one of the bigger hustle guys around and that will pay off against a garbage Knicks interior. Adebayo has been over 20 fantasy points in 4 straight games and I assume he'll be there again vs the 24th ranked defense against centers. I'd love to pay up for Howard, but have no problem settling for Bam. Good luck tonight and feel free to comment below!
GRAB A FREE TRIAL OF OUR PROJECTION SYSTEM, AND CHECK OUT DFSR PRO!
FREE EBOOK
SECRETS TO CRUSHING DAILY FANTASY FOOTBALL!
DON'T SET ANOTHER LINEUP BEFORE YOU READ THIS BOOK.