Baseball Picks Daily Fantasy
Expert Advice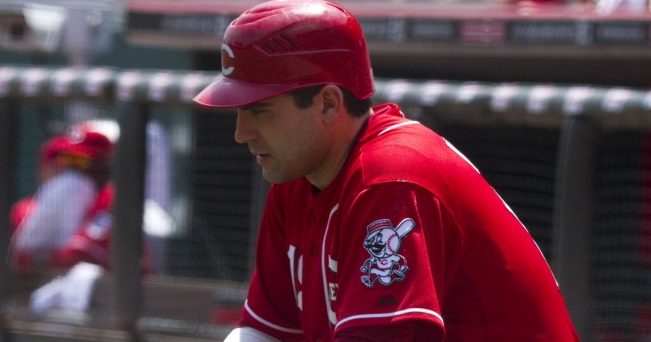 Daily Fantasy MLB Picks for FanDuel and DraftKings - 7/2/18
Monday in the Majors brings us a shorter slate of baseball action that's still packed with interesting decisions. We have legit aces in Corey Kluber and Max Scherzer taking the mound. But there's also a game in Coors and a James Shields' siting. All of this and much more to start your week off right on FanDuel and DraftKings.
Now's your chance to get DFSR PRO, which will give you access to our MLB optimizer and our new player lab! Get started for free by clicking the button below.
First time with MLB? Be sure to read our free MLB Ebooks on building lineups, general strategy and more. We've got you completely covered.
Pitcher
Corey Kluber FD 11200 DK 12500
Opponent - KC (Jake Junis) Park - KC
FD - 41.74 DK - 22.93
Between the two big money guys, Scherzer and Kluber, I think we can lean the latter for Monday. It's always tough to fade the incredible peripherals we get from Scherzer, but he's walking into a matchup against the Red Sox who come in as the very best team in baseball against righty pitching on the season. Instead, Kluber gets to face the Royals who don't strike out very much (18% of the time against righties) but rank second to last in overall offensive production in that split. Kluber isn't putting up the same strikeout numbers he did in 2017, dipping from a 34% K rate last season to 27% this year. But he's so damn efficient. On the season, he owns a 9:1 K:BB ratio and averages more than 6.5 innings per start. Essentially, he's making up for the reduced K's by just recording more overall outs. He's a massive -275 road favorite against the Royals which means he is also making up some ground on Scherzer because of the win expectation points. It's close between these two aces because of the contextual factors, but I'll lean slightly in favor of Kluber here and just a little cheaper.
Domingo German FD 7800 DK 8500
Opponent - ATL (Anibal Sanchez) Park - NYY
FD - 35.11 DK - 18.89
After a three-game stretch two weeks ago in which German averaged more than six innings per start, striking out 28 batters in 19 innings and looking pretty damn dominant, he hit a snag against the Rays (six runs in three innings) and then had his spot in the rotation skipped in favor of a relief performance on June 27th. He'll move back into the starter role for Monday and comes in at a healthy -190 favorite against the Braves. It's not an ideal matchup here considering the top of the Braves' order (Inciarte, Albies, Freeman, and Markakis) are tough strikeouts and Yankee Stadium does the young righty no favors. But pitching gets damn thin after the two big guys mentioned above. German still has elite level K stuff when he's firing on all cylinders and the numbers over the last two 10 days or has made the price stagnate. This is more of a "strikeouts for the salary" play than anything else and I will be rostering him and then sweating down each at-bat. Update: Jonathan Loaisiga is now the listed starter for the Yankees.  He's, most definitely a play on both sites. The strikeouts are there with a 32% K% in 14 innings since being called up from the minors. The walks were an issue in his first two games, but in his last outing, he went 5.1 innings striking out eight and walking only two. 

Nathan Eovaldi FD 6300 DK 8700
Opponent - MIA (Wei-Yin Chen) Park - MIA
FD - 32.36 DK - 16.61
Like I said, there's a lot to dislike about starting pitching on Monday. It's a short slate, there's a game in Coors, some guys are coming back from injury and other dudes just have bad matchups. Eovaldi could work out as a solid SP2 option on DraftKings or even as a super cheap play on FanDuel if you want to really spend up on the offense. He's been efficient in his six starts this season, averaging almost six innings an outing and working a 6:1 K:BB ratio. The Marlins rank 25th in the league against righties on the season and strike out about 24% of the time in that split. Miami is a great pitcher's park where power is greatly reduced and Eovaldi is a -125 road favorite mostly because the Rays' offense is no great shakes.
First Base/Catcher
Edwin Encarnacion FD 4000 DK 4800
Opponent - KC (Jake Junis) Park - KC
FD - 14 DK - 10.38

Yonder Alonso FD 2800 DK 3800
Opponent - KC (Jake Junis) Park - KC
FD - 11.75 DK - 8.86
Every 3-4 days I find myself writing up both of these guys because they almost always come in as values in tandem. It makes a lot of sense right? They hit 4-5 in the order for a prolific offense and have nearly identical platoon splits. Over the last two seasons, here's how they break down against right-handed pitching (Encarnacion first):
wOBA (.366, .368)
OPS (.865, .866)
wRC+ (129, 134)
See what I mean here? It's uncanny how close these guys are on some of these metrics. Now, they don't go about things exactly the same way. Encarnacion has more power (19 home runs to 12 home runs for Alonso) but both come in as excellent values today in their matchup with Junis. The Royals' righty does have some K stuff (8.41/ 9) but is below average in xFIP at 4.40. the Indians open with the second-highest implied run line of the day at 5.45 and Alonso makes for the better cash game option if you are spending up for one of the big arms.

Joey Votto FD 4300 DK 4800
Opponent - CHW (James Shields) Park - CIN
FD - 14.61 DK - 10.9
First base is pretty loaded on this slate and there are a bunch of guys worth paying up for. Votto could be the best of the bunch. The Reds are tied with the Indians for second-most opening implied runs thanks to James Shields hitting the mound for the White Sox. Don't be fooled into thinking that Shields has "figured something out" this year because the ERA is lower than in years past. He still has a 5.08 xFIP, lowly 16% K% and he walks 10% of batters. He still stinks. Votto still walks more than he strikes out (18% to 14%) which and his batted ball profile suggests there's some regression coming on his power numbers. His hard contact rate is up, soft contact rate down and his Hr/FB ratio is half of his career average.
Strongly consider Brad Miller if he's hitting leadoff again against Kyle Gibson
On DraftKings at catcher, I don't mind Tucker Barnhart if he's hitting second against Shields. You can also strongly consider paying up for Buster Posey against the lefty Freeland in Coors. There are a couple of ways to take the position.
Second Base

Scooter Gennett FD 3700 DK 5000
Opponent - CHW (James Shields) Park - CIN
FD - 12.25 DK - 9.35
He's very expensive on DraftKings and I don't think we'll be able to pay all the way up there considering some of the other solid options for Monday in the upper price tier on offense. But on FanDuel we might have to do it in the sub-$4K range simply because the position appears (at the outset) incredibly thin. Gennett isn't on quite the power pace we saw from last season, but this is still a guy who's put up right around a .900 OPS over his last 800+ plate appearances. He doesn't walk much but has 40 home runs over the last two seasons and doesn't strike out an overwhelming amount (about 20%). Oh, and like Joey Votto above, gets to face James Shields in one of the best hitters parks in baseball. Shields was absolutely torched by lefties last season (.388 wOBA) and the only thing saving him this season is the .212 BABIP against. This is a smash spot for the Reds and they are clearly one of the best stacks of the day.
Daniel Descalso FD 2600 DK 3500
Opponent - STL (Carlos Martinez) Park - ARI
FD - 8.93 DK - 6.73
I'm going out on something of a limb that he'll be in the lineup on Monday considering the D-Backs' lineups have been all over the place of late and they've faced a lot of lefties. Descalso should be right back in the middle of the order on Monday and he's putting together the best season of his career. He already has nine home runs (10 is his career-high) and is sporting a .840 OPS (100+ points higher than his career average). It's all thanks to a crazy spike in his hard contact rate. It's a bit rare for a guy to make a power leap this far into his career, it being his age 31 season and all. But I do think there's some staying power with these numbers. He's still coming very cheap on both sites if you think he's even like 75% of what the numbers tell you this season. It's not an ideal matchup against Carlos Martinez, but the Cardinals' righty is walking everyone this season and looks just a little screwy in some games. Keep an eye out for the D-Backs' order going into this one.
Shortstop

Didi Gregorius FD 3800 DK 4300
Opponent - ATL (Anibal Sanchez) Park - NYY
FD - 13.12 DK - 10.1
The case for spending down a lot at pitcher today is just how many good offenses have solid run expectations. The Yankees are one of that group and you could find yourself either paying up for Kluber/ Scherzer and nailbiting through fading the bigger bats, or punting down at SP and rostering guys like Gregorius. He's putting up the best power numbers of his career with a .214 ISO thanks to 15 home runs in his first 327 plate appearances. He's walking more than any other time in his career (9.2%) and whenever you hit around Judge/ Stanton etc. Then you are going to have positive fantasy expectation. Anibal Sanchez hasn't been as good as the sub-3 ERA would suggest and this is the much (much) better side of Didi's platoon split.
Chris Taylor FD 2900 DK 3700
Opponent - PIT (Nick Kingham) Park - LAD
FD - 10.03 DK - 7.73
This play is contingent on Taylor hitting leadoff for the Dodgers. Los Angeles is known to switch around their lineup order from time-to-time making it difficult to get a hold on their plans prior to lineups being released. That is made tougher by their games starting late on the West Coast and many times we are sweating the lineup news right up until the main slate lineup lock. Taylor has been platoon neutral over the last two seasons and has a .823 OPS and .352 wOBA in his last 642 plate appearances against righties. Kingham is a fine enough arm, but there are limited options at SS for the main slate of games. Taylor hitting leadoff at these prices would almost be reason enough to roster him even knowing you are putting him up against a pitcher with very solid peripherals.
Third Base

Travis Shaw FD 3400 DK 4200
Opponent - MIN (Kyle Gibson) Park - MIL
FD - 11.58 DK - 8.69
There are a bunch of good third basemen hitting in great hitters' parks against gas can arms, but a lot of them are very expensive. Shaw rings in as one of the *cheaper* of the bunch. In many respects, this is Shaw's best season of his career. He's walking more than ever (14% compared to a 10% career average) and striking out less (18% compared to 22% career average). He's right on pace to match his career-high in home runs from last season (31) and the only thing really holding him back is the .251 BABIP which is about 40 points off his career average. That's basically the driving factor in his price remaining in the lower middle tier on both sites. Kyle Gibson's numbers have improved this season, but I think we can buy on Shaw's price considering it's likely depressed because of some luck-based metrics.
Miguel Andujar FD 3300 DK 3900
Opponent - ATL (Anibal Sanchez) Park - NYY
FD - 10.88 DK - 8.38
He's only a little cheaper than Shaw and it's weird to consider a guy in this price tier that hits so much lower in the lineup, but Andujar is a fine price considering the run expectations on the Yankees for Monday. He's having a hell of a rookie campaign for the Pinstripes with 12 home runs that are driving his .821 OPS. It's a small sample size, but he's been basically platoon neutral in his limited major league run with a .357 wOBA against righties (.347 against lefties). Meanwhile, over the last couple of seasons, Anibal Sanchez has actually been worse against righty bats, allowing a .390 wOBA to that split. It would be nice if Andujar could hit anywhere higher than 7th in the lineup, but even that low I'd be looking at him at a value because of the matchup and offense around him.
Outfield

Brett Gardner FD 3400 DK 3700
Opponent - ATL (Anibal Sanchez) Park - NYY
FD - 12.62 DK - 9.66
His FanDuel and DraftKings' prices are intriguing mostly because he comes in as one of the cheaper Yankees on the day and should find himself in the leadoff spot on Monday. What's keeping his price relatively in check this season is the lack of home runs compared to last year. He's well off the 21 home run pace he put up last season but is still a tremendous fantasy option simply because just about anyone would be hitting in front of Judge, Stanton, Didi and the rest of the Yankee lineup. He still gets on base at a .348 clip (12% walk rate) and does have seven stolen bases on the season. The Yankees come in with the highest implied run line on the day at 5.6.
Lonnie Chisenhall FD 2500 DK 3400
Opponent - KC (Jake Junis) Park - KC
FD - 10.79 DK - 8.24
If you are looking for a cheaper option to get away with while trying to spend up for some of the pricier arms on the slate, then Chisenhall makes for one of those acceptable options in his price tier. Sure, he hits lower in the Indians' order but that's more a byproduct of how good their offense is than any referendum on his actual ability. He's struggled with the power numbers this season (only one home run in 89 plate appearances) but has solid splits against righties over the larger sample size of the last couple of seasons. Even with the lone home run, he still has a .800 OPS on the season thanks to a 10% walk rate and 40% hard contact rate (best of his career). When spending up for big pitching on a short slate, sometimes you need to make concessions with some bottom of the order guys. Chisenhall is one of the better guys like that on the day.

Scott Schebler FD 3600 DK 4300
Opponent - CHW (James Shields) Park - CIN
FD - 13.22 DK - 10

Billy Hamilton FD 2500 DK 3500
Opponent - CHW (James Shields) Park - CIN
FD - 9.44 DK - 7.43
James Shields Day y'all! The spot is simply too good to pass up on the Reds here with the park boosting the power expectation all around and Shields just still being the suck-box that he is on the mound (relatively speaking). Schebler should find himself in the leadoff spot again for the Reds. He's not going to touch his 30 home run pace from last season, but still has plenty of upside if you factor the plate appearance expectation in this game if he's hitting in the top spot. He has a .826 OPS on the season and is striking out less than 20% of the time. Shields is due for some home regression (in favor of the hitters) and I love stacking the top of this Reds' lineup.
But there's also a case to roster Hamilton here as well. He's locked into the 9th spot in the lineup which kills the plate appearance piece. But wrapping around a stack has a lot of upside in this matchup. He'll never find himself back near the top of the order simply because he isn't all that good. But he has improved the walk rate this season and is among the best base-stealers in baseball if he can just get to first base. It's a cheap play if you are hell bent on rostering one of the very expensive arms.
GRAB A FREE TRIAL OF OUR PROJECTION SYSTEM, AND CHECK OUT DFSR PRO!
FREE EBOOK
SECRETS TO CRUSHING DAILY FANTASY FOOTBALL!
DON'T SET ANOTHER LINEUP BEFORE YOU READ THIS BOOK.