Baseball Picks Daily Fantasy
Expert Advice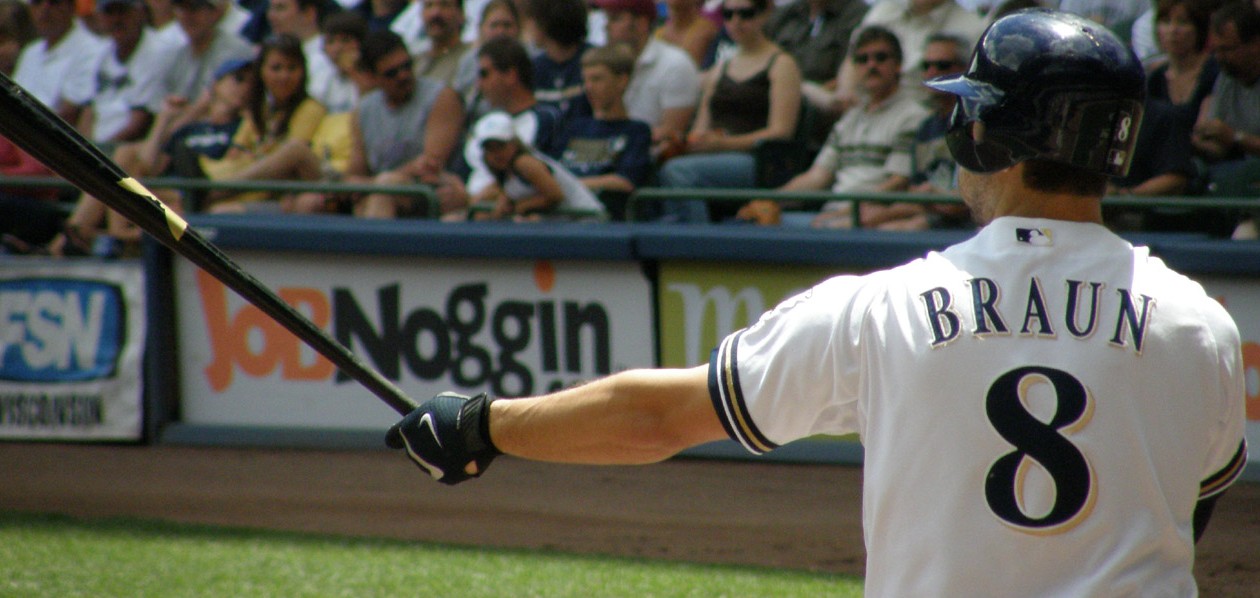 Daily Fantasy MLB Picks for FanDuel and DraftKings - 7/7/18
Welcome back, friends! Saturday in the majors begins with a pair of early games, but for this article, we'll focus primarily on the afternoon set of nine games with some considerations for your evening lineups as well. Our projection system has been busy pumping out all the top plays of the day, so let's break down the options position by position.
Now's your chance to get DFSR PRO, which will give you access to our MLB optimizer and our new player lab! Get started for free by clicking the button below.
First time with MLB? Be sure to read our free MLB Ebooks on building lineups, general strategy and more. We've got you completely covered.
Pitcher

Charlie Morton FD 10800 DK 12200
Opponent - CHW (James Shields) Park - HOU
FD - 44.54 DK - 24.07
We've got a lot of strong arms going today, and with Max on the main slate, Charlie Morton leads the way in the afternoon. Morton, who put up a stellar 2017 campaign is following it up with an even better 2018. He's heading into the All-Star break with a top ten xFIP and top five K/9. He's already sitting at 10 wins through 17 starts and seems virtually untouchable at the moment surrendering just two earned runs in 19.2 innings over his last three starts combined while striking out 28 in that stretch. He'll toe the rubber today against the White Sox in a game that sees the Astros as an insane -301 favorite with Chicago projecting for less than three runs. We'll have to sacrifice a bit with our position players, but Morton is the surest play in town and holds the top points projection by a country mile in the afternoon.
James Paxton FD 10300 DK 12500
Opponent - COL (Kyle Freeland) Park - SEA
FD - 40.04 DK - 21.74
Having an equally successful season is James Paxton of the Mariners. Paxton sits just above Morton in the xFIP standings with a 3.00, eighth overall among qualified starters, and just one-hundredth of a K/9 separates the two. The price on Paxton is getting up there as well, but if you do need a couple hundred in savings, he's a solid pivot off of Morton. He's facing the Rockies who aren't shy against southpaws but does get the good fortune of facing them on his home turf as opposed to theirs. Safeco is a top five pitchers park in the league, and Colorado is a bottom third road offense this season. Seattle is a modest -178 favorite to open, so the odds aren't as favorable, but Paxton has just as much upside and like Morton is a fine play in all formats.
Jameson Taillon FD 7600 DK 6600
Opponent - PHI (Jake Arrieta) Park - PIT
FD - 32.77 DK - 16.99
On the cheap, as a GPP play or as your SP2 slot on DraftKings, allowing some flexibility with the sticks, we can look at Jameson Taillon of the Pirates at home against the Phillies. It hasn't been all sunshine and roses for Taillon here in his third year in the bigs. He's only got five wins in seventeen starts, but in spite of the 4.05 ERA, he's still sporting a 3.71 xFIP thanks in part to bringing the walks down from where they were last season while maintaining his K rate. While the said rate is a modest 8.39 per nine, there is a reason to be optimistic in his upside today as he hosts the Phillies who whiff at a whopping 26.2% clip against RHP this season and hold an average team wOBA against the split. The Pirates are slim favorites this afternoon, and Philly has been putting runs on the board in recent weeks, but for the price, there is a lot to like about the Pirates young righty today.

On the main slate, there are a couple of solid arms going, but you kind of have to go with Max Scherzer (WAS) in cash against the lowly Marlins in their spacious park. Washington's a -314 favorite and Miami is just terrible against RHP.
First Base/Catcher

Yuli Gurriel FD 3300 DK 4600
Opponent - CHW (James Shields) Park - HOU
FD - 11.57 DK - 8.88
Anyone who has spent any significant amount of time reading these picks knows we love us some James Shields on the hill. Shields has the fourth highest xFIP in the majors, walks nearly as many batters as he K's, and gives up home runs like it's his job, though it's actually the complete opposite of his job. So we would be remiss not to give you some Astros bats against him. Now, if you go with Charlie Morton on the hill, that limits us on how many Houston bats we can use considering the cost, but there are some nice value plays in this Astros lineup. Case in point; Yuli Gurriel. Houston's cleanup man is a bargain on FanDuel, and not entirely out of the question on DraftKings. He's got a .327 wOBA, 111 wRC+, and a .759 OPS on the season and favorable reverse splits. The Astros are one of just two teams projecting for over five runs today, so we definitely want to be sure to get some exposure.
Josh Bell FD 2500 DK 3500
Opponent - PHI (Jake Arrieta) Park - PIT
FD - 9.65 DK - 7.33
After Gurriel, first base is a bit tricky today. The higher priced guys either appear on the all day or main slate, and the ones that are available aren't in the best of matchups. So if we want to look for some value, we can turn to Pittsburgh and Josh Bell against Jake Arrieta and the Phillies. The former Cy Young winner has had a rough go of it lately in his first season in Philadelphia. After a remarkable month of May that saw him allow just three earned runs in thirty innings pitched, Arrieta was rocked for three runs or more in each of his five June starts. He did look better in his last outing against Washington allowing just two runs in five innings but still allowed six base runners while picking up just two Ks. Josh Bell has seen his numbers drop off some here in his third season but still carries a modest .315 wOBA, and .720 OPS. He's got no shot at duplicating the 26 HR total from last season, but still provides solid fantasy production on a regular basis. As value plays go at the position, Bell is among the top options in our system today.

Buster Posey FD 2800 DK 4000
Opponent - STL (Carlos Martinez) Park - SF
FD - 10.24 DK - 7.84
On DraftKings, where you have to have a catcher, Buster Posey is an excellent option. On FanDuel where the position isn't required, Posey is still quite appealing as he sits near a season-low in price. He'll face off this afternoon against Carlos Martinez whose best days appear to be behind him. While still striking out over a batter per inning, Martinez is posting a career-high walk rate, (nearly two full batters higher than his career average), and his 4.59 xFIP is a career mark as well. Though Martinez has been significantly better against right-handed hitters in his career, Posey doesn't discriminate and has been excellent against LHP and RHP in his career with a .357 wOBA against the latter.
Main slate consideration: Cody Bellinger (LAD) with a career .369 wOBA facing RHP against Deck McGuire making just his fourth career start.

Catcher on the main slate is basically a punt situation. Our projection system loves Christian Vazquez (BOS) against Brad Keller who doesn't really strike anyone out and has a 4.15 xFIP through 27 appearances (six starts).
Second Base
Alen Hanson FD 2500 DK 3500
Opponent - STL (Carlos Martinez) Park - SF
FD - 9.64 DK - 7.58
I mentioned earlier that Carlos Martinez has been much worse against left-handed batters for his career, so we can expect to see switch-hitting Alan Hanson hitting in the left side of the box against Martinez when he leads things off for the Giants this afternoon. In his still young career Hanson who is posting a career-high .357 wOBA with an OPS over .850 this season has proven to be more favorable against RHP. Hanson has hits in three of his last four games heading into Friday's contest including a home run and three RBI. He's a solid cash option, who for the price can be considered in tournaments as well.

Josh Harrison FD 2800 DK 3700
Opponent - PHI (Jake Arrieta) Park - PIT
FD - 9.91 DK - 7.73
The Pirates open with a projection for 4.2 runs today. If they're going to hit that total against Jake Arrieta, they're going to rely heavily on production from the top of the order. We already took a look at Josh Bell over at first hitting in the two hole, now let's move to third in the lineup, second baseman Josh Harrison. Harrison's numbers have plummeted this season, his wOBA is near a career low, and he's only hit a quarter of the career-high 16 home runs he knocked last season. He has been on base in 21 of his last 23 games with three multi-hit, and three multi-walk efforts in that span. Though he favors the lefties, his splits are relatively even, so we can consider him here as a low tiered option against the right-handed Arrieta.
Main slate consideration: Eduardo Nunez (BOS) with favorable splits against the rookie right-hander Keller.
Shortstop

Brad Miller FD 2900 DK 3800
Opponent - ATL (Anibal Sanchez) Park - MIL
FD - 10.97 DK - 8.28
Since being dealt to the Brewers by the Rays just about a month ago, Brad Miller has made a solid impact in the Milwaukee lineup. He's had a hit in all but one game in a Brewers uniform, and he entered that game as a PH making just two plate appearances. Since joining the Brewers Miller has 12 hits, three doubles, two home runs, seven RBI, five runs scored and four walks. He's hit leadoff for a stretch before returning back to the six spot for the last two games. Leadoff, he's a must-have for the price, but even in the middle of the order, Miller is a fantastic play with the right-hander on the hill.
Elvis Andrus FD 3300 DK 3600
Opponent - DET (Mike Fiers) Park - DET
FD - 10.97 DK - 8.53
Elvis Andrus was hitless last night in Detroit. It was just the third time since being activated off of the DL in mid-June that Andrus was unable to get on base, and ended a nine-game hitting streak. Through just 28 games in 2018 Andrus is posting a .317 wOBA and slashing .265/.336/.385 with a .720 OPS. He'll look to start a new hit streak today against Mike Fiers who comes into the game with a 4.77 xfIP, a career high. Fiers is allowing a .330 wOBA to the right side of the plate for his career and is allowing a 36.2% hard-hit rate this year. I prefer Miller, particularly on FanDuel, but as a cheaper option on DraftKings, I can see a strong case for a pivot to Andrus.
Main slate consideration: Xander Bogaerts (BOS) to complete our Red Sox stack with a solid .276/.341/.504 slash line.
Third Base

Travis Shaw FD 3500 DK 4200
Opponent - ATL (Anibal Sanchez) Park - MIL
FD - 11.81 DK - 8.87
Don't let the 2.89 ERA fool you, the 4.31 xFIP tells the real story on Anibal Sanchez. It's the fourth straight year that Sanchez is posting an xFIP over 4.00. Though his splits are slightly more favorable against right-handed hitters, they're relatively even and left-handed hitting Travis Shaw has always been a beast against RHP, with a .351 wOBA, 116 wRC+, and .830 OPS against the split. On the season Shaw has a .349 wOBA, 117 wRC+, 15 HR, .229 ISO and an elite 12.9 BB%. It should be a big day for Milwaukee's cleanup hitter who comes moderately priced across the industry.
Adrian Beltre FD 3000 DK 3800
Opponent - DET (Mike Fiers) Park - DET
FD - 10.33 DK - 7.94
Adrian Beltre sees a strong matchup today against Mike Fiers and the Tigers. Though Beltre favors the lefties, he holds a strong .346 wOBA, 113 wRC+, and .809 OPS against right-handed pitching in his career. Bonus today facing Mike Fiers, who has poor reverse splits, struggling throughout his career against the right side of the plate. Beltre has gone hitless in eight at-bats through the first two games of this series but still sports an impressive .342 wOBA, .303/.368/.429 slash line, with an OPS approaching .800 here in his twenty-first season. Shaw feels a bit safer, but I still like Beltre in all formats, and will surely utilize him if I go for a Texas stack.
Main slate consideration: Anthony Rendon (WAS) with a monster .376 wOBA vs. LHP against Wei-Yin Chen with a 5.11 xFIP, and 35.5% hard-hit rate or Justin Turner (LAD) who has a .358 career wOBA vs. RHP against Deck McGuire.
Outfield

Tommy Pham FD 3200 DK 4200
Opponent - SF (Jeff Samardzija) Park - SF
FD - 11.37 DK - 8.55


Marcell Ozuna FD 3000 DK 3600
Opponent - SF (Jeff Samardzija) Park - SF
FD - 10.63 DK - 8.07
We'll start the outfield in San Francisco where the Cardinals are visiting the Giants for the weekend. San Francisco will send Jeff Samardzija to the bump. Samardzija went down with shoulder tightness in May, and will make his first start off of the DL today. He looked good in his rehab starts, but will likely be limited in pitch count until the Giants can ease him back into his full workload. The shark looked more like a guppie before the injury with just one win in eight starts and a 6.01 xFIP. This is a good spot for Cardinals outfielders Tommy Pham and Marcell Ozuna. Pham opened the season strong with a .417 wOBA in the first month before cooling off dramatically in May and June. He currently has a .432 wOBA in July with hits in four of five games and three multi-hit efforts in that time. Ozuna meanwhile is carrying a .317 wOBA at the midpoint of his first season in St. Louis with a .279/.322/.408 slash line. Both of these guys are excellent options either paired together in the top of the Cardinals order, or as standalone plays in cash.

Ryan Braun FD 3100 DK 4300
Opponent - ATL (Anibal Sanchez) Park - MIL
FD - 11.91 DK - 9.05
We've already looked at a pair of the Brewers left-handed bats against the right-handed Anibal Sanchez, and now we're going to look at right-handed hitting Ryan Braun. As I mentioned earlier, Sanchez has been slightly more generous to right-handed bats for his career with a .325 wOBA allowed. While Braun demolishes lefties, he still holds an elite .369 wOBA against RHP in his career. Though his numbers are down for the second straight season, with the wOBA at a career low, Braun is still posting numbers many big leaguers would aspire to have and the price warrants consideration in both a Milwaukee stack or as a standalone cash play.

George Springer FD 3800 DK 4800
Opponent - CHW (James Shields) Park - HOU
FD - 14.28 DK - 10.74

Josh Reddick FD 2600 DK 4000
Opponent - CHW (James Shields) Park - HOU
FD - 10.57 DK - 8.09
We discussed Yuli Gurriel earlier, and while guys like Altuve and Correa will be tough to utilize with Morton as our SP, we have significant value options here in the Astros outfield with Josh Reddick and George Springer. Springer has been mired in quite the slump as of late. He came into last night with three hits in his last 46 at-bats and is currently 0-for-2 as I write this Friday night. There is a reason for optimism here though because two of those three hits came in his last three games, and Springer has been finding other ways to contribute, drawing walks as well as scoring and driving in runs. The DraftKings price hasn't corrected for his recent performance, but on FanDuel picking up Springer for under $3K against Shields is too good to pass on. Reddick meanwhile has been quietly plugging along in the middle of the Astros lineup and is priced near must-have territory on FanDuel. He came into Friday with hits in three of his last five games, including two multi-hit efforts, and two home runs in that time. He's also proving to be more aggressive on the basepath with two stolen bags in that same span. Both of these guys are huge upside plays in a primo matchup and have to be considered in the afternoon slate.
Main slate consideration: Kole Calhoun, it's not an ideal matchup with Stripling, but if he's back in the leadoff spot again he's too cheap to pass on. Also Joc Pederson (LAD) and Adam Eaton (WAS).
Thanks for stopping by, and reading. Feel free to drop any questions, or comments below and keep your eyes open for the pitchers/stack article coming a little later today. As always, best of luck out there today. Let's get it! Cheers!
GRAB A FREE TRIAL OF OUR PROJECTION SYSTEM, AND CHECK OUT DFSR PRO!
FREE EBOOK
SECRETS TO CRUSHING DAILY FANTASY FOOTBALL!
DON'T SET ANOTHER LINEUP BEFORE YOU READ THIS BOOK.