Baseball Picks Daily Fantasy
Expert Advice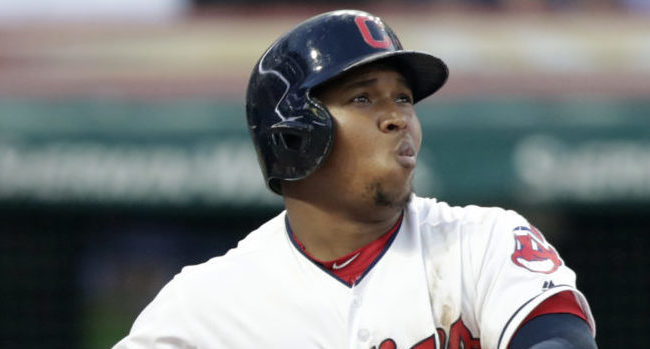 Daily Fantasy MLB Picks for FanDuel and DraftKings - 7/20/18
Wow, and just like that, we are back from the All-Star Break. It feels like we never really left and now we're handed a full slate of MLB action for Friday evening. There's one ace-level arm taking the mound and a bunch of question marks after that. Let's sort out some of the value for a big slate on DraftKings and FanDuel.
Now's your chance to get DFSR PRO, which will give you access to our MLB optimizer and our new player lab! Get started for free by clicking the button below.
First time with MLB? Be sure to read our free MLB Ebooks on building lineups, general strategy and more. We've got you completely covered.
Pitcher

David Price FD 8400 DK 8000
Opponent - DET (Matthew Boyd) Park - DET
FD - 33.89 DK - 18.17
We come out of the All-Star Break with a full slate of games and, surprisingly, very few solid pitching options. The All-Star game messed that up for a lot of teams with their aces having used throw days (or off days) to pitch an inning or two on Tuesday. That leaves us with fewer solid options across the board. Price comes in as one of the better money line pitchers on the day (-202) against the Tigers. He's struggled to find consistency this season, with some performances looking lights out while getting knocked around here and there. But, from a strikeouts perspective, his last two games were encouraging, K-ing 17 batters in 10.33 innings. He got BABIP-d hard against the Royals, rocked by the Yankees, but before that had posted five straight games of six or more innings. It's not a great matchup against a Tigers team ranked seventh against lefty pitching this season, but we will take what we can get on this slate.

Nathan Eovaldi FD 7200 DK 8200
Opponent - MIA (Dan Straily) Park - TB
FD - 32.62 DK - 16.63
Again, pitching is thin which is why we will need to dip into some arms that wouldn't normally rate on a full Friday in baseball. Eovaldi gets a fantastic matchup against the Marlins who rank 25th in wOBA against righties this season and strike out 23% of the time in that split. He's had fantastic control with a 5.6:1 K:BB ratio while striking out 23% of his batters (a career high). Some of these gains come from using the cutter which he brought on as a new pitch in 2017. This year, he's up to throwing it 27% of the time, his second-most used pitch after the fastball. The results are encouraging considering the aforementioned boost in strikeouts as well as a career low in walks (4%). As a -160 favorite in one of the best pitcher's parks in all of baseball, Eovaldi makes for a nice mid-tier cash game option.
After these two guys, there are a number of other ways to go at starting pitcher. Trevor Bauer is clearly the best overall arm on the slate with Cy Young-like numbers on the season. His issues are twofold. One, the park in Texas is awful for pitchers, especially in the summer months. The 10 over/under is a testament to just how much the park and heat play into expected pitching performances. Two, he's expensive. I'm not usually a fan of fading the clear, top-tier ace on a slate, but Bauer could be the exception.
Wade Leblanc is also interesting. He's the biggest opening money line favorite on the day at -210 against the White Sox who strike out 26% of the time against lefties. The issue here is that it's Wade Leblanc.
First Base/Catcher
Edwin Encarnacion FD 3600 DK 4600
Opponent - TEX (Martin Perez) Park - TEX
FD - 12.97 DK - 9.61
The Indians come into Friday with easily the highest implied run line of the day at 5.6 (Red Sox are second at 5.2). That's what a great offense facing Martin Perez in a hitter's park will get ya. It helps too that, if you fade Bauer, pitching isn't going to cost much if anything. So rostering the expensive Cleveland bats won't be much of a struggle. Encarnacion hasn't been all that great against lefties over the last two seasons and has really struggled in that platoon in 2018. But some of that boils down to BABIP and Hr/FB issues even though the 45% hard contact rate points to a guy squaring it up. I'm not worried about him bouncing back. And oof, Martin Perez is just horrible. The 12% K% and 10% BB% to go with the 5.2 xFIP are just some of the reasons you'll see a ton of Indians as picks on Friday.
Lucas Duda FD 2500 DK 3500
Opponent - MIN (Kyle Gibson) Park - MIN
FD - 10.44 DK - 7.77
Duda continues to come way too cheap on FanDuel where he's been priced around a min-salary punt play for some time. In many ways, it's warranted because of the sub .700 OPS production, but I think there are signs that his rate stats will pick up over the second half of the season. He's about 4% off his career Hr/FB rate even though the hard contact numbers are right in line with the rest of his career. Duda's been solid over the last two seasons against righties with a 122 wRC+ and .353 wOBA in that split. He walks 12% of the time in that platoon against a pitcher who's allowed a .335 career wOBA to lefty bats. I'm mostly looking at Duda as a cost-cutting measure even though we've seen solid improvement from Kyle Gibson this season.
Other first basemen you can consider include Carlos Santana against Clayton Richard or even Ryon Healy against James Shields.
At catcher on DraftKings, you have a number of different options. You can pay something of a premium on a guy like Yan Gomes who along with the rest of the Indians makes for a solid play. But after him, you are essentially punting the position with guys like Russell Martin against Dylan Bundy, or Jonathan Lucroy against Dereck Rodriguez.
Second Base

Dee Gordon FD 3100 DK 3700
Opponent - CHW (James Shields) Park - SEA
FD - 11.05 DK - 8.87
James Shields Day everyone! It might not be as celebratory of an occasion because Safeco Field isn't near the power park of U.S. Cellular, but this is still Shields we're talking about. Sure, the guy has strung together some decent games this season, but on the whole, he's been terrible. The 5.10 xFIP is around as bad as you'll see for a regular gig starting pitcher and he strikes out only 17% of batters while walking 9%. Gordon doesn't take many (any) walks but he also doesn't go down swinging all that much either (14%). He's already stolen 22 bases this season and the matchup against Shields rates as one of his better opportunities to get on base. I really like the sub $4K DraftKings' price and think he's a cash game play on both sites.

Joey Wendle FD 2400 DK 4000
Opponent - MIA (Dan Straily) Park - MIA
FD - 8.73 DK - 6.81
It's never sexy playing the Rays on offense because, well, it's the Rays we are talking about. They come cheap for a reason. But in a matchup against Dan Straily, I don't mind taking a shot on a couple of them even in a terrible hitter's park. Straily's been a little piece of awful this season with a 7.5 K/9 rate and a 1.75:1 K:BB ratio. Dude's xFIP is creeping toward five and Wendle should find himself in the middle of the Tampa order. It's really the batting lineup slot that has me intrigued at these prices (more so on FanDuel) considering he's a (slightly) above average hitter against righties over the last two seasons with a .741 OPS And 104 wRC+. Those aren't crazy stats to write home about, but we are trying to pick off some cheap bats so we can go about fitting the big boppers on the slate. Second base is thin all around, so punting it away when possible doesn't feel like giving up all that much.
Strongly consider Brian Dozier if you think you're getting a bad Danny Duffy night.
Shortstop

Trea Turner FD 3600 DK 4100
Opponent - ATL (Anibal Sanchez) Park - WAS
FD - 11.47 DK - 8.95
The Nationals have moved their order around a ton this season so there's no guarantee Turner continues slotting into the second slot in the lineup. But if he's there then he makes for one of the top raw points projection at shortstop for Friday. He isn't having quite the season he flashed in 2017, but don't let the *down* numbers turn you off to Turner in this spot. He's already tied his power numbers from last season in less plate appearances and he's actually walking more as well. The stolen bases are down for sure, but so is the BABIP. Don't get too worried looking at Anibal Sanchez's 2.60 ERA, the xFIP is more than a run higher at 4.01. The Nats are implied for about 4.5 runs and we are just awaiting their batting lineup to deduce how the value breaks down.

Francisco Lindor FD 4500 DK 5700
Opponent - TEX (Martin Perez) Park - TEX
FD - 13.34 DK - 10.22
Look, I get that it doesn't take great incite or statistical analysis to write up the most expensive guy at a given position. And those who read these picks regularly know that's not my game at all. But considering how cheap most pitching is coming on Friday, I think we are going to be able to pay top dollar for some bats. Lindor is definitely one of those guys. He's putting up MVP-like numbers this season, continuing a trajectory that just makes this guy look better and better every single season. 25 home runs, 12 stolen bases and a .291/.367/.562 slash line are great for anyone. They are otherworldly for a shortstop. The Indians are in the best spot on Friday and Lindor's been amazing against lefty pitching over the last two seasons with a mid .900's OPS. The FanDuel price is actually well within upper-middle tier value. It's getting awfully expensive on DraftKings, but if you go double cheap on pitchers there then this is certainly one of the bats to spend up for.
Strongly consider Manny Machado making his Dodgers' debut against Wade Miley.
Third Base

Jose Ramirez FD 4800 DK 5800
Opponent - TEX (Martin Perez) Park - TEX
FD - 14.46 DK - 10.93
Don't worry, I'm going to give you some cheaper options at the position as well because you really do have to break the bank for Ramirez. But man, the season this guy is having is just unreal. He's actually neck-and-neck with Mike Trout and Mookie Betts, with all of them sitting at 6.5 WAR going into the All-Star Break. It's nuts. Ramirez has a 1.029 OPS thanks to a ton of power (29 home runs - tied for most in the majors) and a walk rate (14%) higher than his strikeout rate (11%). He's just about as good as it gets in baseball this season. He's better against righties over the last two seasons but doesn't get dinged by any reasonable amount when facing lefties. He doesn't get written up much as a value play because the prices reflect the absurd production, but on an evening light on expensive pitching, it's easier to pay full rate for one of the best bats in the game.

Kyle Seager FD 3000 DK 3300
Opponent - CHW (James Shields) Park - CHW
FD - 11.31 DK - 8.54
If you want to spend down some then consider Seager who moved into the cleanup role during the Mariners' National League games in Colorado but will slot back into the fifth spot for this matchup.
Seager's .700 OPS isn't all that inspiring though it's worth mentioning that he's been really dinged by BABIP issues in his righty platoon split. Some of that, of course, comes from hitting into the shift but there's still room for positive luck regression over the next couple of months. He's also been striking out more, but that expectation is greatly reduced when facing an arm like James Shields. He's still on a similar power pace to the last two seasons that saw him hit 30 and 27 dingers respectively. I'm more a fan of the DraftKings' price where he's coming very much in the lower salary tier.
Strongly consider Colin Moran if he's hitting in the middle of the lineup against Tyler Mahle in Cincinnati.
Outfield

Rhys Hoskins FD 3400 DK 4100
Opponent - SD (Clayton Richard) Park - PHI
FD - 12.44 DK - 9.28
Hoskins hasn't repeated his breakout 2017 call-up, though to be fair, it was going to be hard replicating that kind of performance anyway. In his first full season in the majors, he's merely been well above average instead of bordering on crazy superstar levels. He gets on base 36% of the time with the 13% Hr/FB ratio running behind the 31% pace he put up last season. I do think we see the former tick up over the course of the season though I am just a bit concerned with the dip in hard contact rate this season. He's been good against lefties with a .864 OPS despite a paltry .194 BABIP over the last two seasons. The price is down to the point that rostering him against Richard at home in Philly is a solid cash game move.

Adam Eaton FD 2900 DK 4400
Opponent - ATL (Anibal Sanchez) Park - ATL
FD - 10.59 DK - 8.19
Like I said for Turner, the Nats have moved around the top of their order a bunch this season and Eaton, at times, is the odd man out in the OF rotation. I don't think that will be the case on Friday against Sanchez and Eaton should find himself hitting leadoff. He's an elite on-base guy with a .393 OBP this season despite only a 7% walk rate. Some of it is BABIP driven but this guy has made a career out of getting on without taking many free passes. From there, hitting in front of guys like Turner, Harper, Soto, Rendon, etc has its advantages in the run-scoring department. I love the sub $3K FanDuel price even with Anibal Sanchez operating as a reverse platoon pitcher for his career.
Also, depending on how the order shakes out, I think Bryce Harper and Juan Soto are coming a little too cheap at $4500 and $4200 on DraftKings
Strongly consider Brandon Guyer if he pulls the fifth or sixth slot in the Indians' lineup against the lefty. But be warned, they will platoon for him late in the game if there's a righty called out of the bullpen.
One more note: I'm a little surprised by the lower implied run line for the Red Sox against the lefty Matt Boyd. Boyd hasn't been all that good (understatement) and Boston features some real lefty killers in Mookie Betts and J.D. Martinez at the top of the lineup.
GRAB A FREE TRIAL OF OUR PROJECTION SYSTEM, AND CHECK OUT DFSR PRO!
FREE EBOOK
SECRETS TO CRUSHING DAILY FANTASY FOOTBALL!
DON'T SET ANOTHER LINEUP BEFORE YOU READ THIS BOOK.