Basketball Picks Daily Fantasy
Expert Advice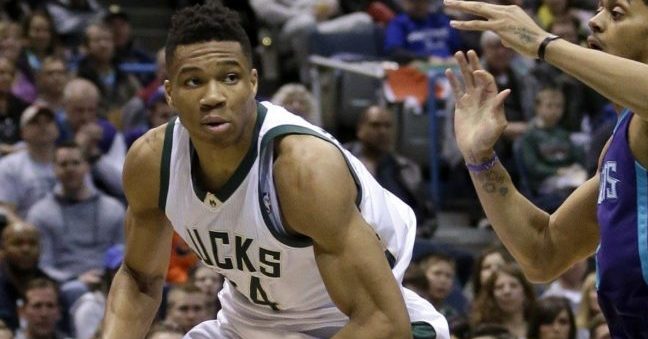 FanDuel NBA Picks and DraftKings NBA Picks - 2/9/19
Head on over a for your chance to get DFSR PRO, which will give you access to our NBA FanDuel and DraftKings optimizer, our NFL Optimizer, and our new player lab! Get started for free by clicking the button below.
First time with NBA or NFL? Be sure to read our free NBA and NFL Ebooks on building lineups, general strategy and more. We've got you completely covered.
Point Guard

Kyle Lowry FD - $8000 DK - $7300
Opponent - NY
Proj Pts FD - 39.23 DK - 40.24


Fred Vanvleet FD - $4600 DK - $4900
Opponent - NY
Proj Pts FD - 28.94 DK - 29.52
Welcome to NBA Saturday. With the trade deadline come and gone, NBA rosters are finally settling down for the second half run. The Raptors made a big move in adding Marc Gasol in hopes to win the East, but will still have competition. Tonight, the Raptors take on the Knicks with a questionable Kawhi Leonard. If Leonard plays, Lowry is just a fine play. If he's out, Lowry is going to get 35 minutes of high-usage basketball. He's been great when on the floor recently and just comes down to the game staying close and him touching the ball. You also have Fred VanVleet, who will jump in and play big minutes if Kawhi is out. The Knicks are a pretty new team overall, but no signs point to them being effective on defense. The Raptors should have their way in this one and I expect Leonard to sit it out, giving a ton of opportunity elsewhere. Lowry is the number 1 option behind Leonard and has huge upside in this match-up as well as a floor over 30. You can't go wrong with Lowry here.

Dennis Smith Jr. FD - $6500 DK - $5900
Opponent - TOR
Proj Pts FD - 33.96 DK - 34.96
Dennis Smith Jr. is obviously a big piece of what the Knicks believe is their future. It's somewhat obvious after being given the reins from the start and being trusted to play huge minutes. He's been over 35 minutes in two games straight, and has crushed these prices in each of them. He was just a 32% cash game start last night and was one of the best overall plays on the slate, pouring in 31 points from the field and 46 fantasy points overall. He's been phenomenal on every possession and is playing like a guy who was uprooted after proving himself a year ago. Kyle Lowry is known as a good individual defender, but the Raptors struggle as a team vs point guards. DSJ is going to see a huge increase in price as the days go by and we need to jump on while he's still under $7k. Call me crazy, but I think Smith Jr. is closer to $8k in a few weeks.

Mike Conley FD - $9100 DK - $8200
Opponent - NO
Proj Pts FD - 38.67 DK - 38.99
Unless some news comes out throughout the day, Fred Van Vleet is as cheap as I'm going at the position. There is a ton of opportunity cost and a few of these guys are going to demolish their salaries. We'll go with Mike Conley, but the four above him are in play. Let's take a quick look. Westbrook is pricey, but has 80 point upside and has to be considered if you have the funds. Irving and Kemba are also in favorable match-ups and I see every argument for playing either of them. However, Mike Conley is a grand cheaper and I think he has similar expectation tonight. With Marc Gasol out of town, it's Conley and a bunch of youngins. He's going to play big minutes in every close game and will shoot the ball close to 20 times. The team has played faster without Gasol and it lets Conley show what he can do in the open court. The Pelicans are a sorry excuse for a defense and Conley should have his way in the paint and on the perimeter. He's getting expensive, but isn't to the point where I'll ignore him. He's a lock in my personal cash games as I think the price scares away most.
Also considered: Collin Sexton. He was nearly 80% owned in cash games last night, and has been excellent in back to back games. Cleveland just has no one right now, and it's tough to imagine him not being the focal point once again. Indy is a much stiffer match-up than he's had recently, though, and you could see some significant blowout risk here.
Shooting Guard

Khris Middleton FD - $6500 DK - $6100
Opponent - ORL
Proj Pts FD - 30.14 DK - 31.08


Malcolm Brogdon FD - $6300 DK - $5600
Opponent - ORL
Proj Pts FD - 32.62 DK - 33.53
Middleton rested last night, so he should be ready to give it his all tonight. I'm not sure if the Bucks plan to rest anyone on the second leg of this back to back, but Middleton will only benefit from it. He's a lock for 30+ minutes after being rested and should play a big role against a Magic squad that doesn't have much perimeter defense. His price is middle of the road and you're only needing about 25-30 in cash games to make you happy. That's not so bad for a guy with legitimate 45 point upside every time he takes the floor. As for Brogdon, he's as consistent as it gets. He's a phenomenal option in both cash games and tournaments, though I prefer Middleton in tournaments. The Magic are nobody to be afraid of and we just hope they're able to find a way to keep things close. That's where the real upside would come in to play for both of these guys.

Zach LaVine FD - $7700 DK - $6600
Opponent - WAS
Proj Pts FD - 37.84 DK - 39.15
Zach laVine has been phenomenal as of late and it's obvious that he's the number 1 option next to Lauri Markkanen on offense. He gets to face off with the Wizards, who struggle against guards and don't mind playing fast. LaVine is going to play his 35+ minutes and sees a very similar match-up as he has the last two contests. He's still affordable on both sites and has room for upside in tournaments. The Wizards rank 27th against point guards on the season and they have only been worse since Wall went out. Shooting guard is always a pretty weird position and LaVine gives you a very safe and consistent option in the mid-range. With that being said, I do prefer Middleton.
Small Forward

Giannis Antetokounmpo FD - $12000 DK - $11400
Opponent - ORL
Proj Pts FD - 58.65 DK - 60.14
There are a ton of different ways to pay up on this slate, and Giannis Antetokounmpo may be the best one of all. The Milwaukee Bucks purposely played Giannis only 30 minutes last night, so he should be able to play his full allotment tonight. He's going to demolish the Magic when on the floor and put up 50 fantasy point sin just 32 minutes against this same Magic squad a few weeks ago. Aaron Gordon is going to cover him, but he's just not fast enough. Jonathan Isaac will also get a few minutes, but he is just not a very good defender yet. The price on Giannis is high, but he can put up 80 fantasy points on any given night.
Otto Porter FD - $6900 DK - $5600
Opponent - WAS
Proj Pts FD - 32.37 DK - 31.8
Porter jumped right into the offense last night and played 33 minutes against the Nets. He didn't shoot very much, but went 4-for-5 from the field. He should be a bit more willing to shoot tonight and gets to face off with the Wizards. He's played for the for 5 years now and would love to dominate them after being traded just a few days ago. I know Porter Jr. struggled last night in the fantasy world, but he was impressive on the court and I think it leads to a bit more freedom. His price is extremely fair on both sites and I'll have a hard time staying away from him against the Wizards. I'm not typically a narrative guy, but the trade was so recent and Porter is on a team where shots are up for grabs. Personally, I'll have Porter in every lineup of mine.

Nicolas Batum FD - $5600 DK - $5000
Opponent - ATL
Proj Pts FD - 27.74 DK - 27.98
I think it's fair to say that Nicolas Batum will never be the player he was in Portland. He was a dominant defender and a guy that would put up 40-45 fantasy points on most nights. He's now just a situational player that you can target in good match-ups when getting big minutes. That's the go tonight. Batum has played 35 minutes in three of the last four and now faces off with a Hawks team that plays extremely fast and doesn't play defense. Batum is going to pick up a bunch of peripherals and is a lock to hit value in cash games. Small forward isn't a tremendous spot and Batum is a great play at his price.
Also considered: Taurean Prince. I get that the Hawks are crazy, but the minutes have been there and he's still very affordable.
Power Forward

Montrezl Harrell FD - $7700 DK - $7000
Opponent - BOS
Proj Pts FD - 39.74 DK - 38.63
While I don't think the loss of Tobias Harris is going to do much to the minutes of Harrell, it will to his usage. He's already been dominant all season long, but should get a few extra shots in each game. He could also grab a few extra minutes down the stretch if the game is close. The Celtics are a middle of the road defensive team against centers and Harrell should have no problem inflicting his physicality on Horford. His price is still under $8k on both sites and his upside remains if he can get over 30 minutes on the court. Either way, Montrezl Harrell is never going to be the reason you lose. He's also not the reason you win, but the consistency is nice at a position without much at the top.

Jaren Jackson Jr. FD - $6900 DK - $6600
Opponent - NO
Proj Pts FD - 38.2 DK - 37.08

Ivan Rabb FD - $6400 DK - $5800
Opponent - NO
Proj Pts FD - 35.77 DK - 37.72
With Marc Gasol shipped to Toronto, there are a lot of minutes and shots up for grabs. It's still up in the air whether or not Valanciunas or Noah will play, but I don't think it matters all that much. Rabb and Jackson are both going to see 30+ minutes and if Noah and Val are out, it could get closer to 40. They're both extremely effective and have put up 35+ fantasy points in back to back games. I don't have much of a preference, either, but Jackson Jr. is definitely safer to play his minutes. The upside is similar and the price is a tad bit lower on Rabb, so he may be the move in tournaments. The Pelicans are a porous defense in general and both of these guys are going to force their will.

Pascal Siakam FD - $6700 DK - $6400
Opponent - NY
Proj Pts FD - 34.81 DK - 34.6


Serge Ibaka FD - $6600 DK - $6300
Opponent - NY
Proj Pts FD - 40.35 DK - 39.75
If Kawhi Leonard does miss tonight's game, Serge Ibaka and Pascal Siakam are both going to see an uptick in minutes and usage. The Knicks are as porous of a defense as it gets and even more so with their interior disintegrated at the deadline. Siakam obviously just had a huge game and there will be some recency bias, but I don't think either is bad choice. I like Siakam more, but am scared that his ownership may double that of Ibaka in my big tournaments. Whoever fits works and I will make sure I have at least one of these guys locked into every lineup of mine. The prices are too low and I don't see a way they disappoint at under $7k.
Center

Nikola Vucevic FD - $9400 DK - $8800
Opponent - MIL
Proj Pts FD - 44.04 DK - 45.81
Rudy Gobert is on the slate if you're playing at 5:00, but Vucevic is really the only elite option if you're playing the main slate. If you think Gasol picks up a lot of minutes, he's fine, but we know the Raptors don't like playing their bigs a lot of minutes. The Milwaukee Bucks are a tremendous team, but the way to beat them is in the paint. Brook Lopez is a terrible defender and rebounder and Vucevic has every opportunity to put up a 20/20 here. I do think there's a chance they get blown out and Vuc disappoints, but that's what you live with in this spot. I'll have him peppered into my lineups, but there are definitely some other spots to attack.

Brook Lopez FD - $5300 DK - $5200
Opponent - ORL
Proj Pts FD - 27.51 DK - 27.06
We'll stay in the same game and attack Vucevic on the other side. Where Vucevic excels, Lopez struggles. Where Lopez excels, Vuc struggles. Lopez will be able to use the perimeter to his advantage and has as many open three pointers as he would like. Vucevic will not only struggle staying with him, but will be doing his best to make sure Giannis doesn't put up 40 points in the paint. Lopez is still cheap enough on both sites and has put up 20+ in every game recently. He only played 26 minutes last night, so he can get up to 30 if the game stays close. Good luck tonight and feel free to comment down below with any questions or comments! Thanks!
GRAB A FREE TRIAL OF OUR PROJECTION SYSTEM, AND CHECK OUT DFSR PRO!
FREE EBOOK
SECRETS TO CRUSHING DAILY FANTASY FOOTBALL!
DON'T SET ANOTHER LINEUP BEFORE YOU READ THIS BOOK.