Baseball Picks Daily Fantasy
Expert Advice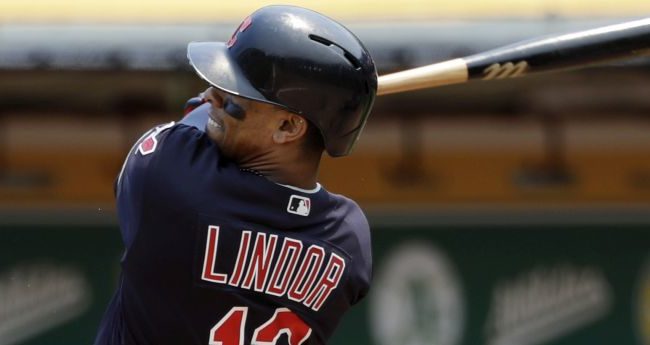 DraftKings and FanDuel MLB Picks for Tuesday 8/6/19
Baseball might be entering the dog days of August, but that doesn't mean we take a day off from the DFS grind. There's plenty to like about Tuesday evening's main slate of games.

Now's your chance to get DFSR PRO, which will give you access to our MLB and NBA optimizers and our new player lab! Get started for free by clicking the button below.

We have a ton of weather on this full 15-game slate and it's going to be key to check in on that before submitting lineups. Seven of the 15 games actually have rain forecasted and that'll make for yet another interesting slate. With that in mind, let's use three pitchers that we feel won't have any weather issues...
Pitchers

Zack Greinke FD - P 9700 DK - SP 9800
Opponent - COL (German Marquez) Park - HOU
FD - 35.66 DK - 19.15
The Astros made the biggest splash at the deadline by acquiring Greinke and it's time for the fun to begin. This dude has been nails all season long, as is evidenced by his 2.90 ERA and 0.95 WHIP. That looks even more impressive when you consider his 135 Ks and it's scary to think that he gets to pitch for one of the best clubs in baseball. We always love to use pitchers against the Rockies on the road too, with Colorado sitting 23rd in K rate, 30th in road OBP and 29th in road OPS.

Zack Wheeler FD - P 10700 DK - SP 10600
Opponent - MIA (Jordan Yamamoto) Park - NYM
FD - 39.36 DK - 20.8
It's always wise to use pitchers against the Marlins, particularly someone as talented as Wheeler. We're talking about a pitcher with a 3.50 xFIP and 26 percent K rate facing the worst lineup in baseball. In fact, Miami currently ranks bottom-three in runs scored, OBP, OPS, wOBA, xwOBA, SLG and xSLG. That's really scary in a place like Citi Field, which ranks as one of the best pitching park in baseball. That's why Wheeler enters this matchup as a -200 favorite with Miami projected for only 3.5 runs.
We also like Dinselson Lamet and his 29 percent K rate facing a Mariners team who ranks 28th in strikeouts per game.

Catcher/First Base

Joey Votto FD - 1B 3200 DK - 1B 4100
Opponent - LAA (Jose Suarez) Park - CIN
FD - 13.46 DK - 10.08
Votto has really found his bat over the last two months and these sites just continue to disrespect him with these prices. Over his last 58 games, Votto is hitting .300 while accruing a .373 OBP and .835 OPS. The power is still lacking but it's hard to argue with those numbers from a guy who's so cheap. While he does have to face a lefty, that's really not a big issue for a great eye like Votto. It happens to be a terrible lefty too, with Suarez posting an ERA above 5.50 and a 1.52 WHIP.
Brandon Belt FD - 1B 3000 DK - 1B 3600
Opponent - WSH (Anibal Sanchez) Park - SF
FD - 10.38 DK - 7.83
Belt is probably the best hitter for the Giants and we have to like him in this price range. The simple fact is, Belt gets on base nearly 40 percent of the time and that's all you can ask for from a guy this cheap. In fact, Belt has a .362 OBP since 2015, which is one of the best marks in the league. Belt is showing some flashes recently too, collecting three extra-base hits over his last six games. Facing a low-K guy like Sanchez only adds to Belt's value, with the lefty first baseman providing a .828 OPS against right-handers since 2017.
Second Base

Adam Frazier FD - 2B 2500 DK - 2B 3700
Opponent - MIL (Chase Anderson) Park - PIT
FD - 9.95 DK - 7.72
Frazier has been the leadoff hitter for the Pirates for months now and it's a wonder why he remains so cheap. The lefty outfielder is currently hitting .273 while providing a .754 career OPS. Frazier is always better with the platoon advantage in his favor too, posting a .756 OPS against right-handers since 2017. Chase Anderson is not a pitcher we need to worry about either, pitching to a 4.96 xFIP this season.

Yolmer Sanchez FD - 2B 2300 DK - 2B 2900
Opponent - DET (Drew VerHagen) Park - DET
FD - 8.7 DK - 6.78
Sanchez is not necessarily a guy who will win you a tournament but we have to like him in a matchup like this. Let's start with Sanchez, as he's got a hit in nine of his last 11 games. In addition, Sanchez has been batting leadoff regularly against righties and it's led to a .359 OBP in that 11-game span. Anyone batting leadoff against Drew VerHagen is simply in play, with the Tigers righty pitching to an 11.66 ERA and 2.80 WHIP this season.
Shortstop

Francisco Lindor FD - SS 4200 DK - SS 5500
Opponent - TEX (Ariel Jurado) Park - CLE
FD - 15.48 DK - 11.81
Don't look now but the Indians are starting to look like one of the best teams in baseball. A major reason why is because of Lindor, with the little shortstop hitting .373 over his last 19 games en route to a .699 SLG and 1.097 OPS. That's a fantastic stretch from one of the best players in our game and he's actually one of the only players in the league with at least 20 homers and 15 steals. What we like here is that he gets to bat from the left side, with Lindor providing a .939 OPS against right-handers this season. We also like stacking against Jurado and we'll go over that more later.

Xander Bogaerts FD - SS 4000 DK - SS 5200
Opponent - KC (Jake Junis) Park - BOS
FD - 14.92 DK - 11.39
Not many people are talking about it but Bogaerts should be getting consideration for AL MVP. So far this season, Bogaerts is providing a .308 AVG, .565 SLG and .951 OPS. Those are obviously career highs and it puts him squarely in play whenever he suits up. The matchup against Jakob Junis is hard to overlook too, with the Royals righty pitching to a 5.03 ERA and 1.41 WHIP this season.
Third Base

Eugenio Suarez FD - 3B 3600 DK - 3B 4600
Opponent - LAA (Jose Suarez) Park - CIN
FD - 14.39 DK - 10.81
Reds are coming in hot in this article and it's easy to understand why. Suarez is actually one of the only ones who's performing too. Over his last 30 games, Suarez has collected 13 homers, 21 runs scored and 26 RBI en route to a .379 OBP, .701 SLG and 1.080 OPS. That's monstrous production and we have to love him against a gas can like Jose Suarez. Eugenio has done nothing but abuse lefties the past few years, posting a .945 OPS against them since 2017.
Ryan Goins FD - 3B 2600 DK - 3B/SS 3100
Opponent - DET (Drew VerHagen) Park - DET
FD - 9.66 DK - 7.51
This is not a guy that I use often but it's going to be tough to avoid the White Sox on this slate. We already discussed VerHagen's ugly numbers in the Sanchez write-up but let me re-emphasize them. We're talking about a pitcher with an ERA above 10.00 and an ERA barely short of 3.00. My 13-year-old nephew could post similar numbers and it's hard to understand why this guy remains in the Majors. Goins has quietly had a nice year since his callup too, providing a .288 AVG, .393 OBP, .500 SLG and .893 OPS in 31 games this season.
Outfield
Yasiel Puig FD - OF 3200 DK - OF 4400
Opponent - TEX (Ariel Jurado) Park - CLE
FD - 13.73 DK - 10.43
It's hard to understand why Puig remains such a nice value, as he's been one of the best hitters in the league over the last two months. In fact, Puig is hitting .312 while generating a .605 SLG and .979 OPS over his last 43 games. That's why the Indians have batting him cleanup in what's become one of the most dangerous lineups in baseball. We definitely want to use these guys against Ariel Jurado too, with the Rangers righty pitching to a 4.92 ERA and 1.43 WHIP this season.
Josh VanMeter FD - OF 2800 DK - OF 4100
Opponent - LAA (Jose Suarez) Park - CIN
FD - 12.26 DK - 9.39

Jesse Winker FD - OF 2800 DK - OF 4100
Opponent - LAA (Jose Suarez) Park - CIN
FD - 12.66 DK - 9.63
It's going to be tough to fade the Reds on this slate because we always want to use pitchers against the Angels. The simple fact is, this Los Angeles rotation is full of minor leaguers. Jose Suarez is just that, as his 5.66 ERA and 1.52 WHIP tells you everything you need to know.
That definitely puts Josh VanMeter in play, who's been one of the best hitters in the league since being recalled. Over his last 15 games, JVM is hitting .366 while generating a .707 SLG and 1.166 OPS in that span. That's the stud that we saw in the minors, as he posted a 1.098 OPS at Triple-A this season.
The reason we like Winker is because he's been batting leadoff recently and that's huge for a lineup who's projected for more than five runs. Don't forget about Aristides Aquino, who gets the platoon advantage against Suarez and hit cleanup on Monday.
GRAB A FREE TRIAL OF OUR PROJECTION SYSTEM, AND CHECK OUT DFSR PRO!
FREE EBOOK
SECRETS TO CRUSHING DAILY FANTASY FOOTBALL!
DON'T SET ANOTHER LINEUP BEFORE YOU READ THIS BOOK.