Baseball Picks Daily Fantasy
Expert Advice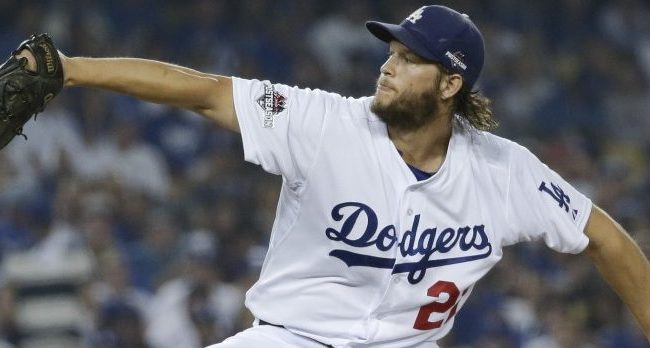 After an exciting start to the MLB playoffs, we have our first team advancing. That happens to be the Washington Nationals, as they miraculously overcame a three-run deficit in the eighth inning to advance. While it was an error that got them that victory, they appeared to be the better team over the Brewers. We have been rewarded with outstanding series of pitching. The three main starters for both of these clubs can shut down a lineup on any given night and it should make for a low-scoring series. With that said, we're going to place the pitchers against the offense and discuss how it could play out. So, let's dig into this NLDS.  
Now's your chance to get DFSR PRO, which will give you access to our NFL and MLB optimizers and our new player lab! Get started for free by clicking the button below.
START YOUR FREE TRIAL NOW!
WSH vs. Clayton Kershaw: The future Hall-of-Famer had a bounce-back season for the Dodgers and I truly believe that Dave Roberts will peg him as the number-one guy to show that they have confidence in him. That's just what he needs too, as this dude has struggled mightily throughout his postseason career. His 9-10 record goes along with an ugly 4.32 ERA. That's shocking from a guy who has a 2.44 ERA and 1.00 WHIP for his career which was pretty much on par with his 3.03 ERA and 1.04 WHIP this year. That postseason ERA and win-loss record is a fluke in my opinion though, as his 1.09 WHIP and 9.8 K/9 rate is plenty good. That makes the Nationals a tough bet in this game but righties like Anthony Rendon and Trea Turner are in the best spots to succeed. If you're looking for someone cheaper, Howie Kendrick and Brian Dozier have had a ton of success against lefties this season too.  
WSH vs. Hyun-Jin Ryu: The southpaw from Japan has had a breakout season for the Dodgers and it may earn him an NL Cy Young award. A 2.32 ERA and 1.01 WHIP were some of the best marks in the Majors and it has him likely to start one of these first two games. What is scary is the fact that he struggled in the second half, pitching to a 5.40 ERA and 1.27 WHIP over his last seven starts. That can be attributed to his career-high in innings pitched and it remains to be seen if that'll be an issue in the postseason. In terms of matchups, the same things fly as the Kershaw write-up with Ryu throwing from the left side. With that said, Ryu allowed just 11 baserunners and one run across 14.2 innings in two starts against the Nationals this season.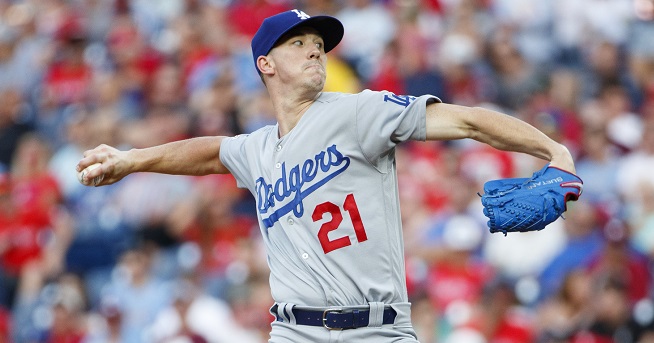 WSH vs. Walker Buehler: Buehler and Ryu took different paths this season. While the lefty struggled in the second half, Buehler actually posted the best numbers of his career. In fact, the LA righty pitched to a 2.84 ERA, 1.03 WHIP and 11.4 K/9 rate over his final 23 starts. That earned him some NL Cy Young consideration of his own and it's a bad sign for this Washington lineup. The one thing Buehler will have to do is navigate through some of these tough lefties though. Juan Soto is always a dangerous bat against right-handers and he's the only stud that Buehler will have to worry about. One guy who may find himself into the lineup is Matt Adams, with the right-hander posting an OPS north of .800 against righties for his career. He'll surely be cheap and he's one of the only guys I'd consider in this spot.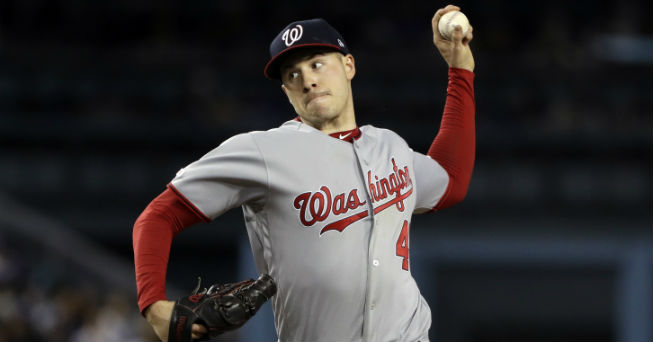 LAD vs. Patrick Corbin: The one thing that may slow the Dodgers down in the postseason is a matchup with a tough lefty. That's just what they'll have here, with Corbin generating a 3.25 ERA, 1.18 WHIP and 30 percent K rate this season. The reason that's scary for the Dodgers is because they have a ton of lefties like Cody Bellinger, Corey Seager, Joc Pederson and Max Muncy in their lineup. They do have a lot of cheap righties who come in play against southpaws though, with Kike Hernandez, Chris Taylor and A.J. Pollock all batting from the right side. It also makes Jedd Gyorko a sneaky play, as he has some of the most playoff experience on this roster and has always raked against lefties. 
LAD vs. Stephen Strasburg: It's unclear how Strasburg will pitch after throwing three scoreless innings in the wild-card game but he clearly looked motivated in that impressive outing. That's indicative of how good of a season he's had, with the right-hander pitching to a 3.32 ERA and 1.04 WHIP this season. More importantly, he recorded a career-high 251 strikeouts. That's brilliant news against a swing-happy lineup like this and he had raving success against them in the regular season. In two starts against them, Strasburg allowed just two combined runs and eight baserunners across 13 innings of action while striking out 15 batters. I'd fade the Dodgers on these slates but lefties like Muncy and Pederson are definitely in play if they're priced reasonably.  
LAD vs. Max Scherzer: There's no doubt that this dude is one of the best pitchers in baseball but he's been struggling since coming off the IL. Not only has he allowed at least three runs in five of his last six starts, Scherzer has also allowed at least two dingers in three-straight. That's actually become a problem with him throughout his career, as his 254 homers allowed is one of the worst marks among active pitchers. It does tell us that he's an innings eater though and his 2.92 ERA, 1.03 WHIP and 36 percent K rate this season is more indicative of how good this ace really is. I wouldn't trust any Dodgers against him but guys like Pederson, Muncy and Bellinger are in play with their sky-high home run rates against righties.  
There's a chance that Rich Hill and Anibal Sanchez could meet up for a game if these teams decide to extend their rotations but neither of these guys would scare me. I would actually love to stack Dodgers against Anibal if he does toe the rubber, as he's got a terrible K rate and is one of the league leaders in dingers surrendered over the last five years. Hill has the potential to shut down a lineup on any given night but he likely won't throw more than 4-5 innings. 
image sources
AP_191301419247881: AP Images
NLDS Mets Dodgers Baseball: (AP Photo/Gregory Bull)
FREE EBOOK
SECRETS TO CRUSHING DAILY FANTASY FOOTBALL!
DON'T SET ANOTHER LINEUP BEFORE YOU READ THIS BOOK.