Baseball Picks Daily Fantasy
Expert Advice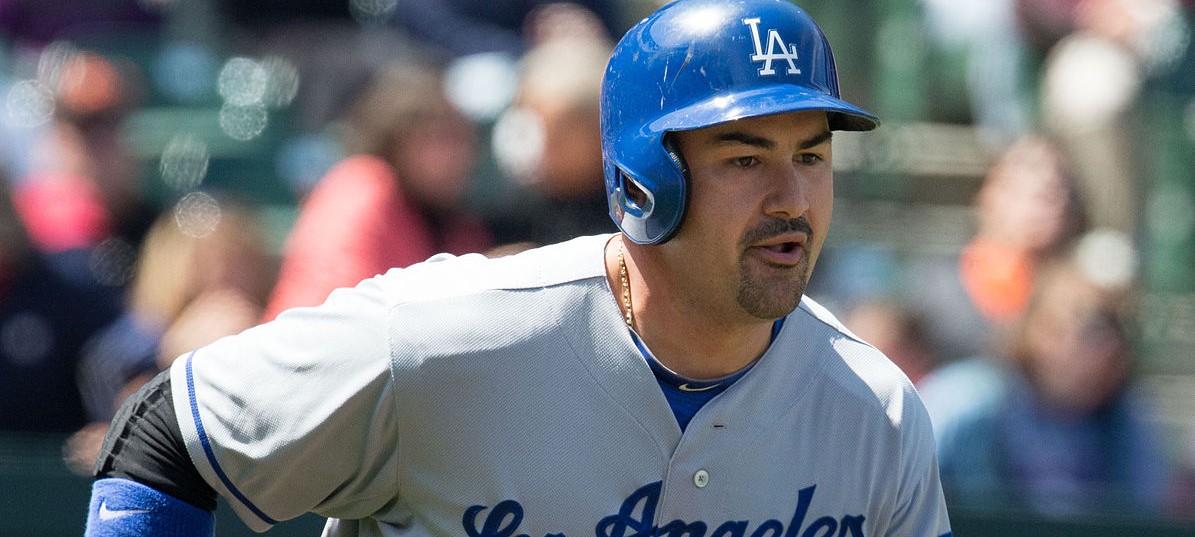 Welcome to our new daily article breaking down some of the other stacking targets on this slate. We covered our system's top value plays in our daily picks article and pitching breakdown but here we will look at other dudes to consider.
Now's your chance to get DFSR Pro with MLB Optimal Lineups, Projections and Player Cards. Or try a free trial of our base package with projections for every player. While the seasons overlap, you'll get access to our tools for the NBA and NHL as well! Get started for free by clicking the button below.
First time with MLB? Be sure to read our free MLB Ebook on building lineups, general strategy and more. We've got you completely covered.

A quick heads up - we post an updates article every day in the early afternoon, EST, to catch everyone up on how things are changing as a result of whatever news has come through. We also have great talks in the comments of that article. Hope to see you there!
Stacking in DFS MLB is such an important concept if you're looking to take down a big tournament on FanDuel or DraftKings. It's also a good way to diversify cash games because the variance in baseball can mean wild swings (ahem) in the scoring on a particular slate. The concept is easy. You want to pile players from one or two teams into your lineups because those guys compound scores by helping each other score runs when the going is good.
Stack Targets
(Hitter stats provided are vs. the handiness of the pitcher they are facing)
L.A. Dodgers vs. Matt Shoemaker (LAA)
The Dodgers are in a perfect position for success tonight. They will be going up against Matt Shoemaker, who has just been awful over the last two seasons. He owns a 5.17 ERA to go along with a 4.84 FIP. He sure gives up a ton of runs, but he also owns a 38.7 GB%. He does not induce many ground ball outs, so look for L.A. to execute on pitches that Shoemaker leaves up in the zone. Speaking of balls up in the zone -- Shoemaker owns a 1.69 HR/9. He is going to give up a long ball or two or three, so make sure to stack those Dodgers.
With Shoemaker's 5.17 ERA (since 2015), every guy in the lineup is in play for me tonight. I know we can only stack a certain number of players, so I have narrowed it down to four guys. They are: Adrian Gonzalez (.347 wOBA), Chase Utley (.406 wOBA), Yasmani Grandal (.341 wOBA) and Corey Seager (.345 wOBA). They have been the top hitters for the Dodgers against right-handed pitching (Joc Pederson as well), so look for them to have success. I also like Justin Turner and Yasiel Puig. Heck -- I like everyone! Do yourself a favor and get some Dodgers in your lineup!
Pittsburgh Pirates vs. Williams Perez (ATL)
Williams Perez and Matt Shoemaker have a lot more in common than you might think. Not only do they both pitch in the majors and are right-handed, but they both give up a ton of runs and own a FIP of 4.84, since 2015. Both of these guys have not been very good, so don't be afraid to load up on the Pirates and Dodgers.
The Pirates have crushed right-handed pitching this year. They own a .334 wOBA (6th in MLB) and 107 wRC+ (6th in MLB). Obviously everyone is in play for the Pirates, but I am looking at two under-the-radar play's from the bunch. And they are -- Gregory Polanco (.335 wOBA) and John Jaso (.337 wOBA). They will be the lower-owned Pirates that could/should have big nights. Williams Perez does a solid job taming right-handed bats, but has trouble with the left-handed bats. They own a .373 wOBA to go along with a .481 SLG, so look for Polanco and Jaso to get things going offensively tonight.
Detroit Tigers vs Jose Berrios (MIN)
Our projection system loves the Tigers tonight, so I will back it up.
The Tigers will be going up against Jose Berrios. He has a bright future, but the projection system and I see him struggling in this contest. He has a small sample size in 14 1/3 innings of work, but he has floundered. He owns a 6.28 ERA to go along with a 5.94 FIP. One reason why he has had trouble to start off his career in the big leagues is because of the location of his pitches. He is leaving everything up in the zone, and hitters are taking advantage. He owns a 33.3 GB%, which is just atrocious. Over 75% of contact made is in the air, which only means one thing -- trouble!
We all know what the Tigers are capable of doing offensively. They have tremendous power, which makes them the stack with the most upside on a daily basis, and tonight is no different. All of their guys are in play (similar to the Pirates and Dodgers), but I had to narrow it to four guys. And they are: Miguel Cabrera (.399 wOBA), J.D. Martinez (.354 wOBA), Ian Kinsler (.332 wOBA) and Justin Upton (.332 wOBA). All four guys have power, and should have nice performances.
Look for the Tigers to devour their prey tonight (Jose Berrios). Sorry kid, I can't argue with our system. You will soon be in our pitcher breakdown article, so keep your head up and keep fighting!
So yeah, baseball season! And we've got some goodies you can take with you. At the end of the post, we have our MLB eBook that you really ought to check out before setting even a single daily fantasy MLB lineup. It's free, below.
GRAB A FREE TRIAL OF OUR PROJECTION SYSTEM, AND CHECK OUT DFSR PRO!
GET OUR FREE EBOOK ON DAILY FANTASY MLB!
And Daily Fantasy MLB Picks for FanDuel and DraftKings every day!
FREE EBOOK
SECRETS TO CRUSHING DAILY FANTASY FOOTBALL!
DON'T SET ANOTHER LINEUP BEFORE YOU READ THIS BOOK.